Novosibirsk State Academic Opera and Ballet Theater is the largest theater of Novosibirsk and Siberia. The theater building, located on the main square of Novosibirsk is Russia's largest theater building.
Because of its large size the theater is called "Siberian Coliseum". The theater building is the pride and symbol of Novosibirsk. Today about 900 people are working there. Photos by Stepanov Slava.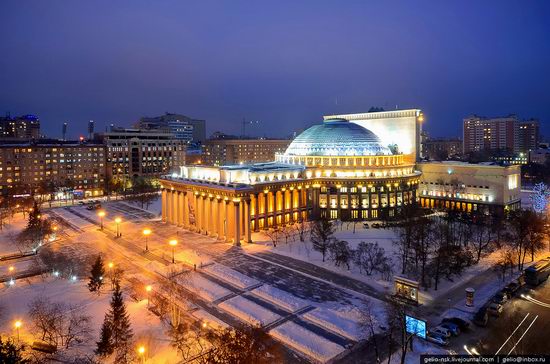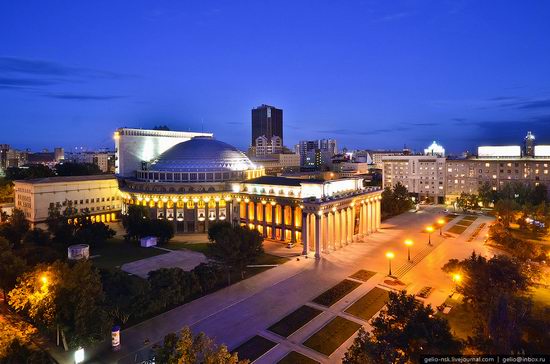 Total area of the theater is 40,663 square meters. The volume of the building is 294,340 cubic meters, which exceeds the volume of the building of the Bolshoi Theater of Russia. The number of seats in the main hall is 1774.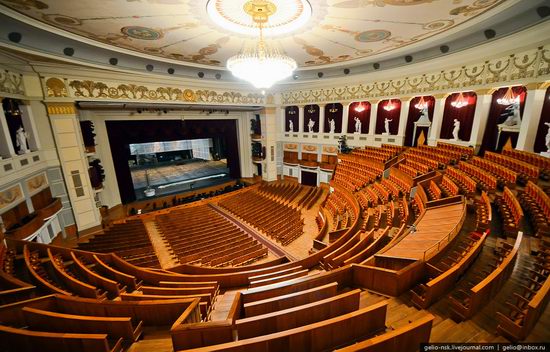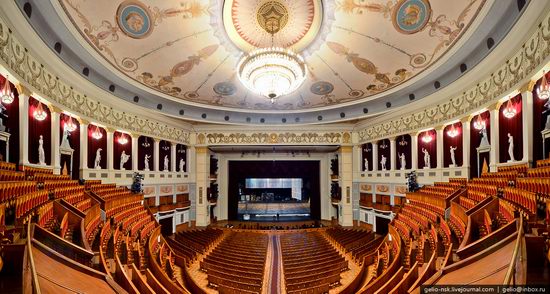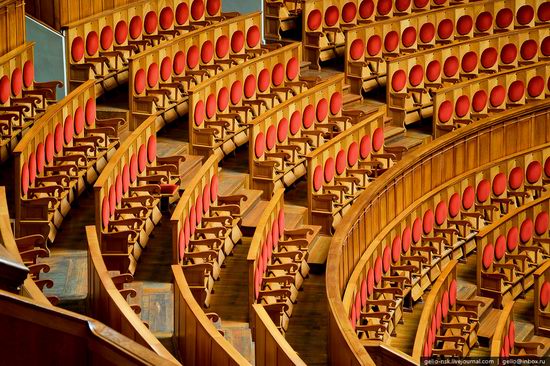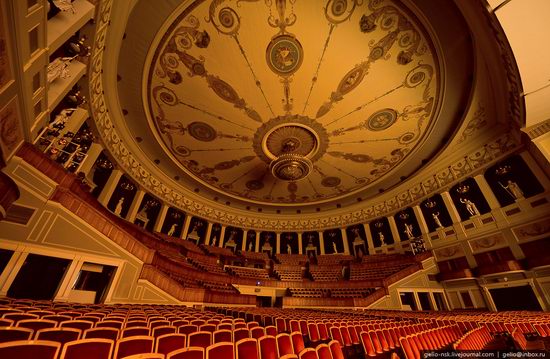 The space between the columns of the upper gallery is filled with 16 statues – copies of the works of antique masters.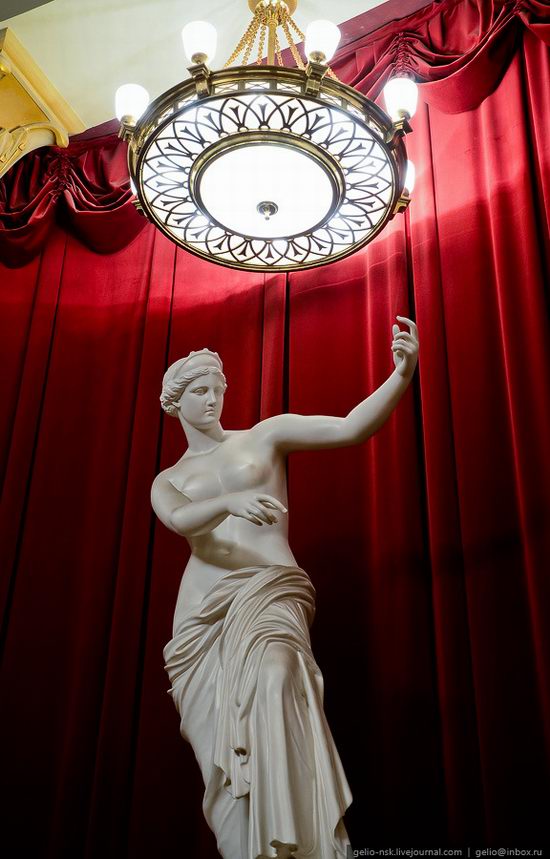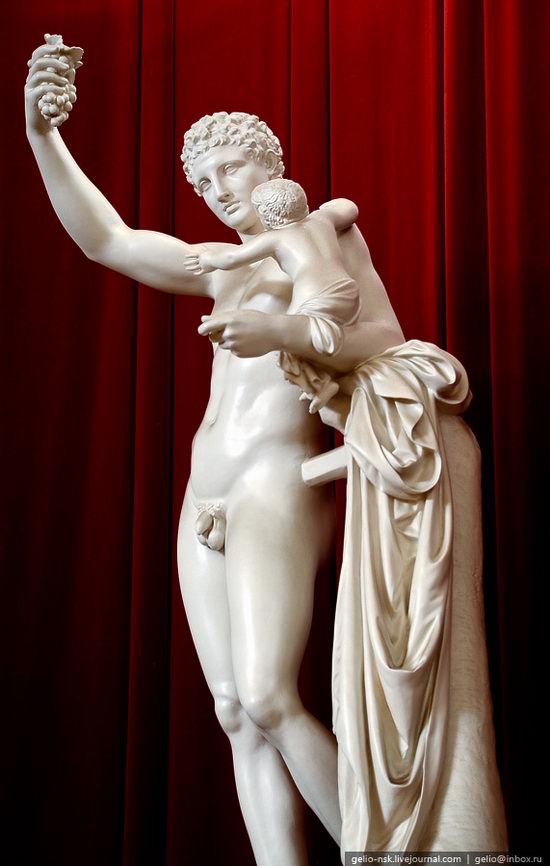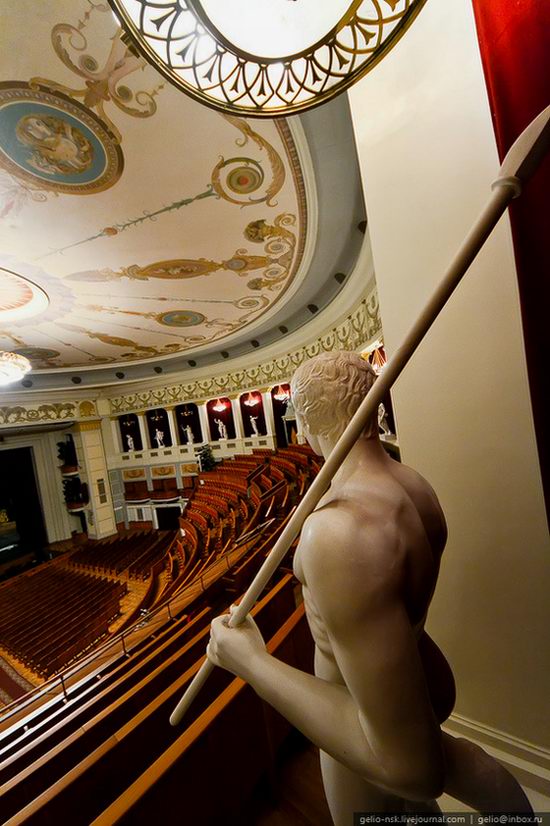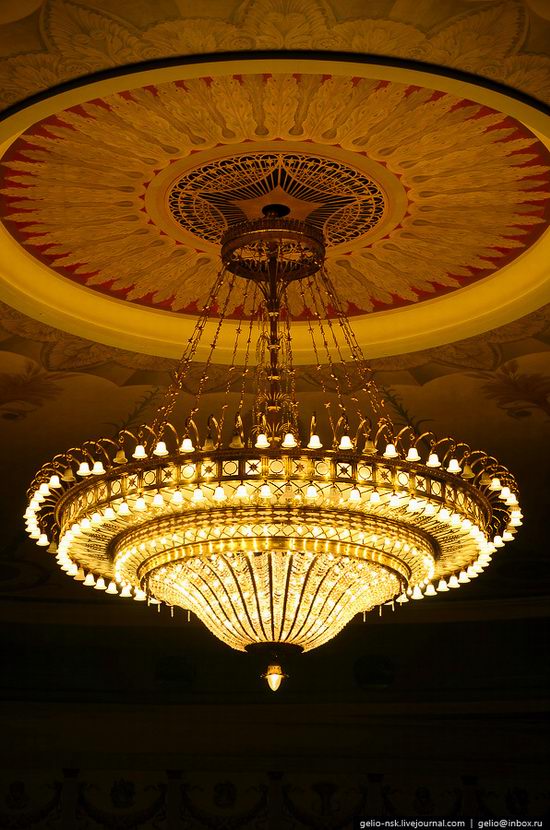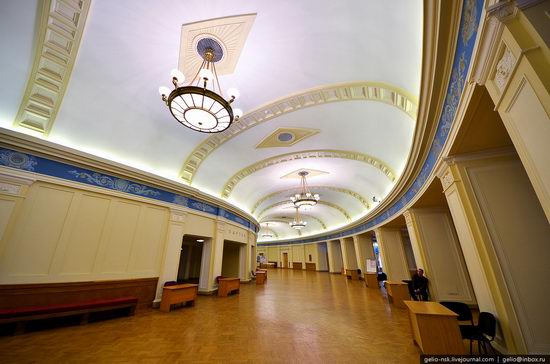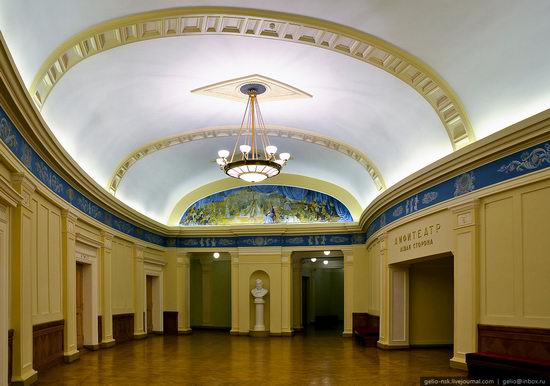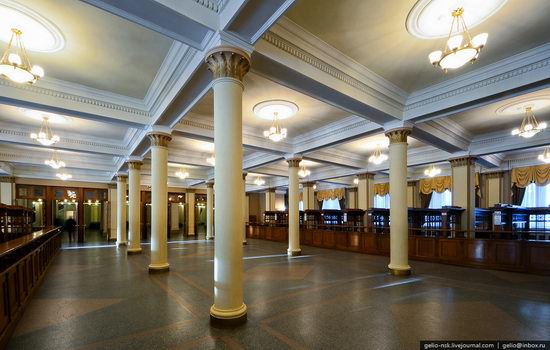 Main construction of the building is a large dome with a diameter of 60 meters and a height of 35 meters.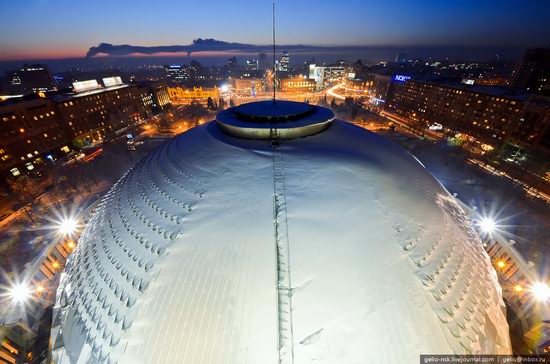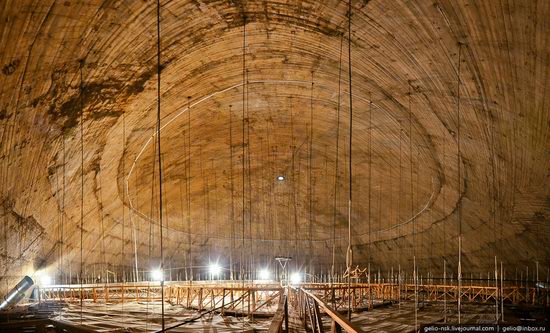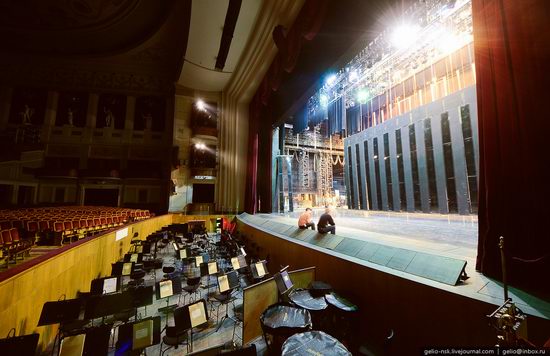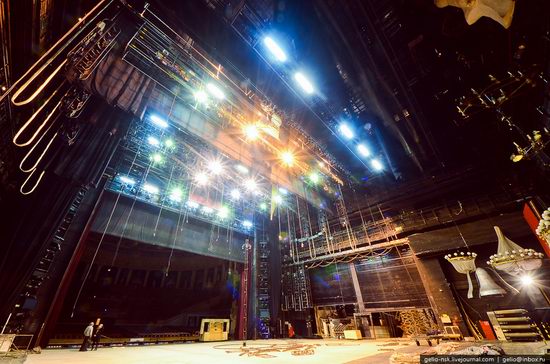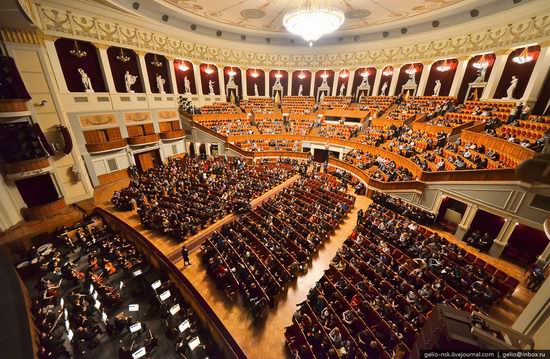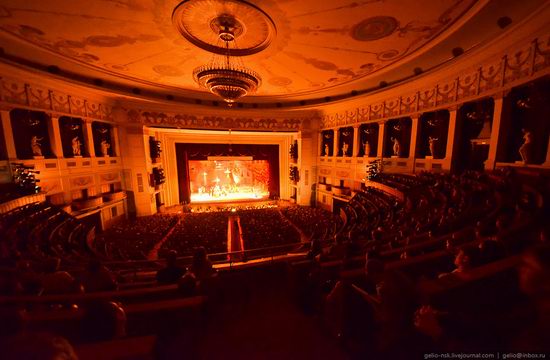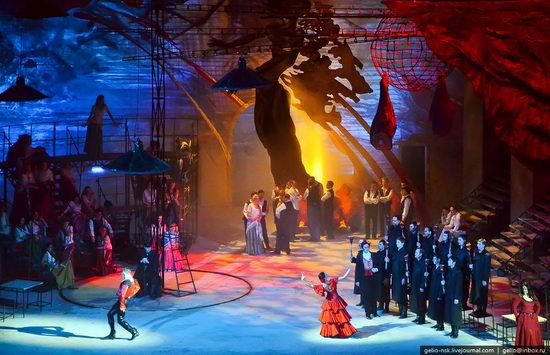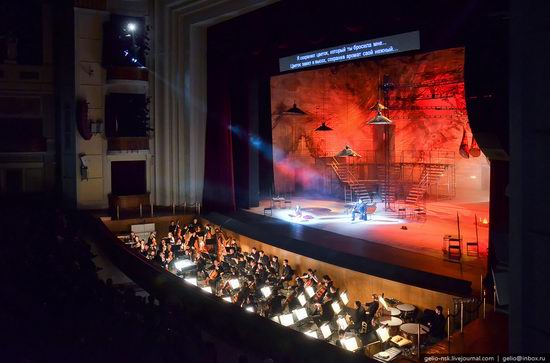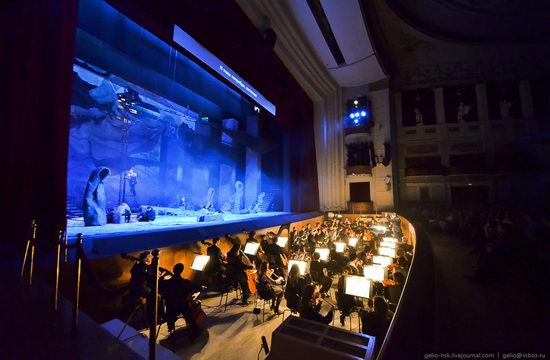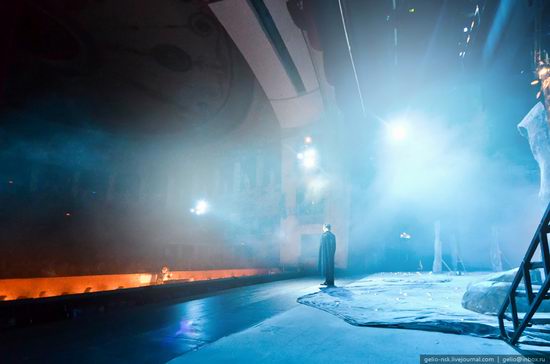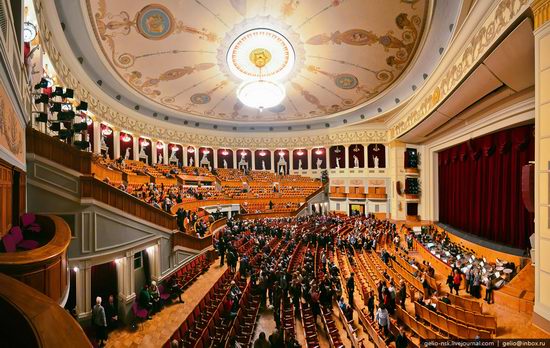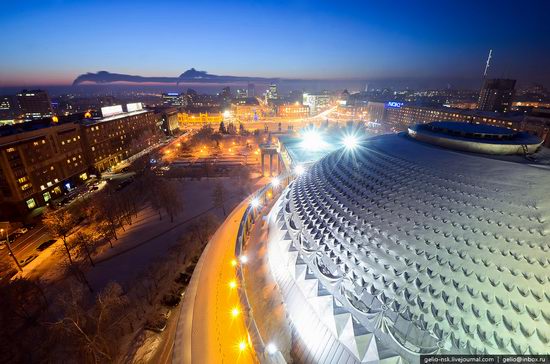 Tags: Novosibirsk city · Siberia
<< Military exercises of the Marine Corps of Pacific Fleet
3 comments