The Republic of Kalmykia is located in the extreme south-east of the European part of Russia. The present culture of Kalmykia is closely connected with the culture of the Kalmyk people – the only people in Europe traditionally professing Buddhism.
"The Golden Abode of Shakyamuni Buddha", located in the center of Elista, the capital of Kalmykia, is the largest Buddhist temple in the republic and one of the largest Buddhist temples in Europe. Photos by: Vladimir Mulder.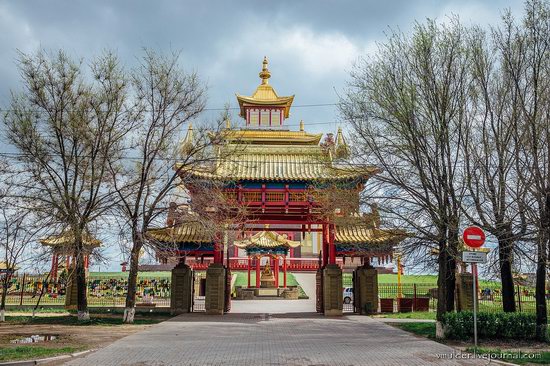 The temple was erected on the site of the old factory with the blessing of the Dalai Lama XIV, the spiritual leader of the Tibetan, Mongolian and Russian Buddhists, who visited Elista with a pastoral visit in 2004.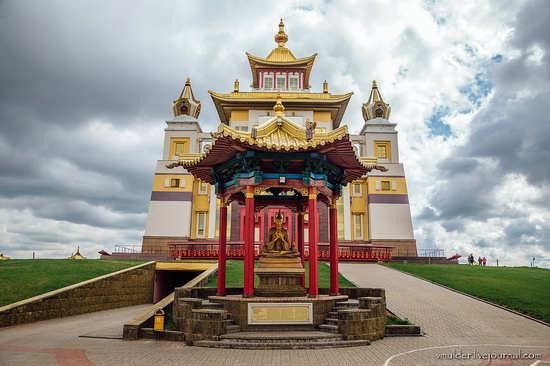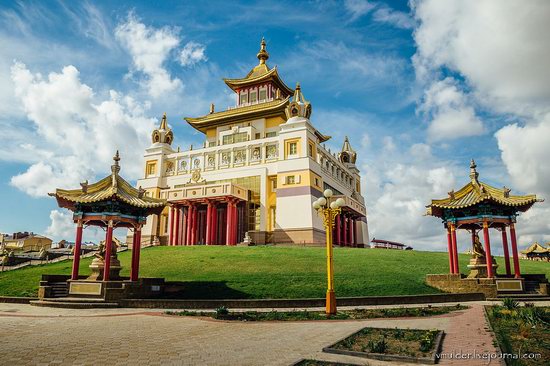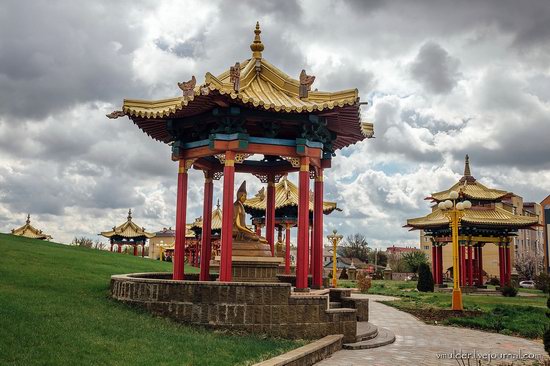 The opening of the temple took place on December 27, 2005 and was timed to coincide with the celebration of the national holiday Zul, as well as the anniversary of the deportation of the Kalmyks to Siberia and the Far East in 1943.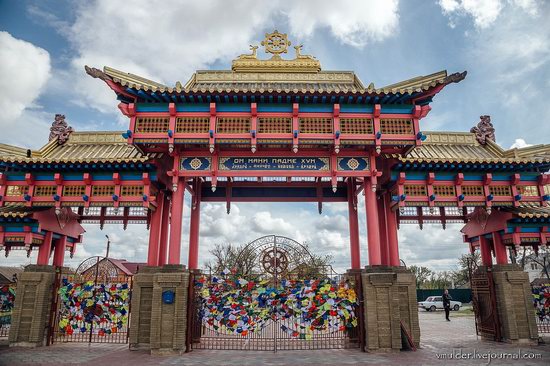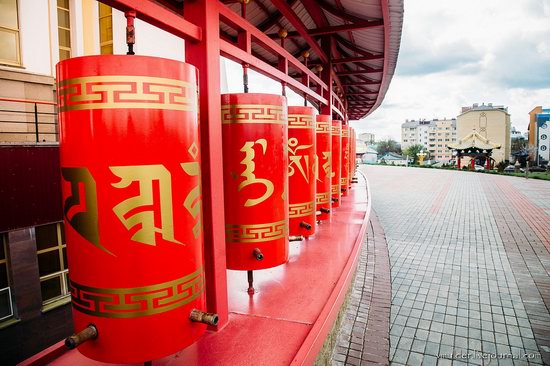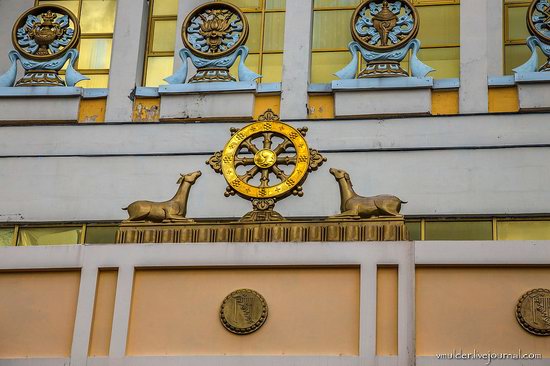 This majestic temple is one of the main attractions of Elista, where prayers, rituals and festive divine services are performed. The height of the building is 63 meters.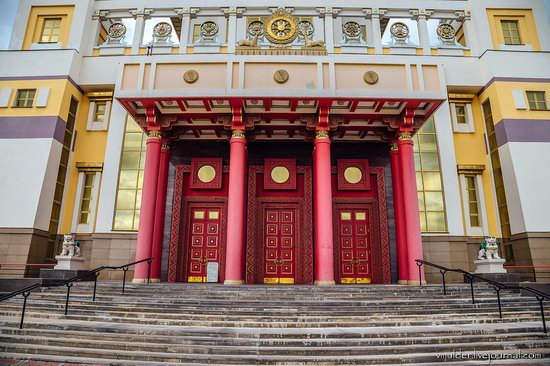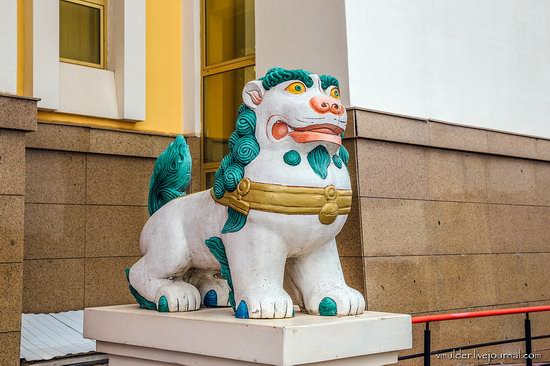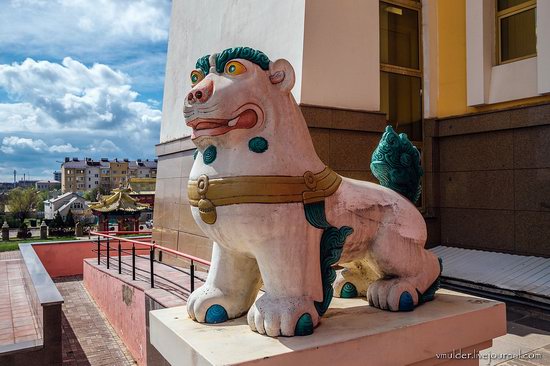 Inside you can see a nine-meter statue of Buddha – the largest in Russia and Europe.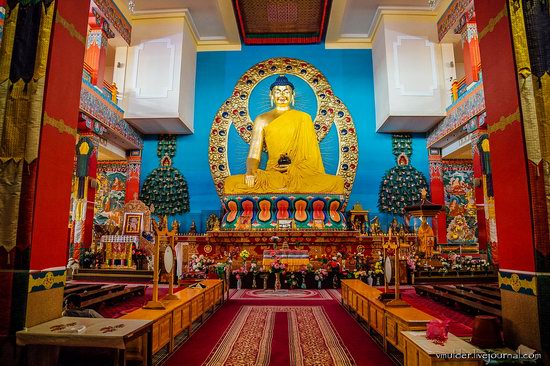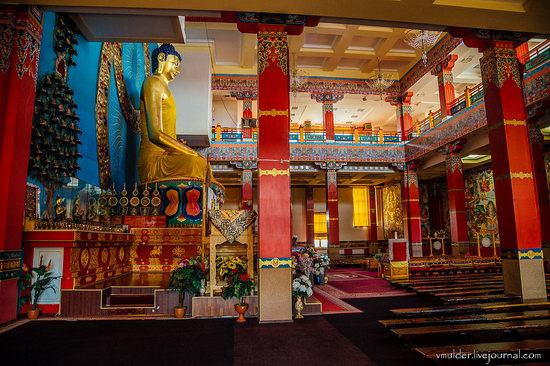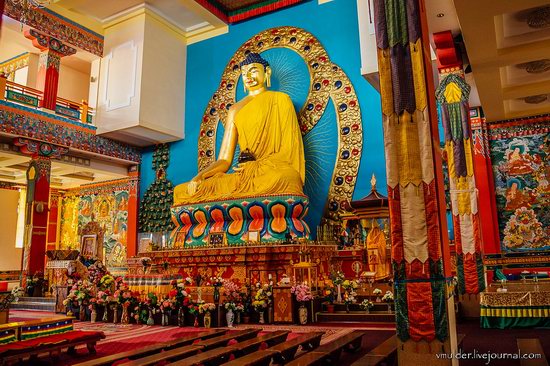 The temple hosts lessons of Tibetan language and yoga. Also there is a branch of the National Museum of Kalmykia, which hosts various exhibitions related to the history of Buddhism.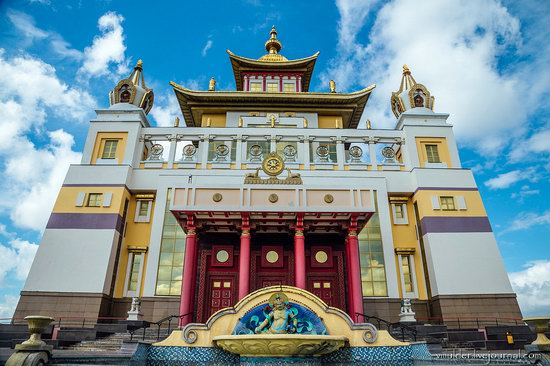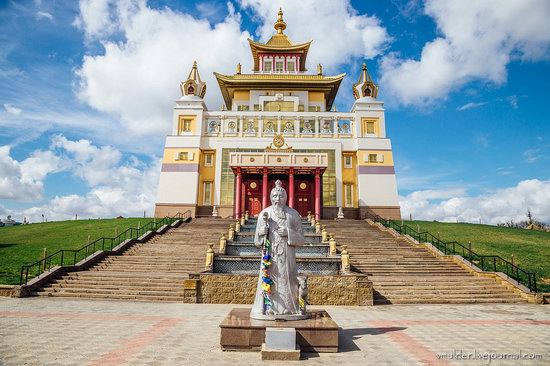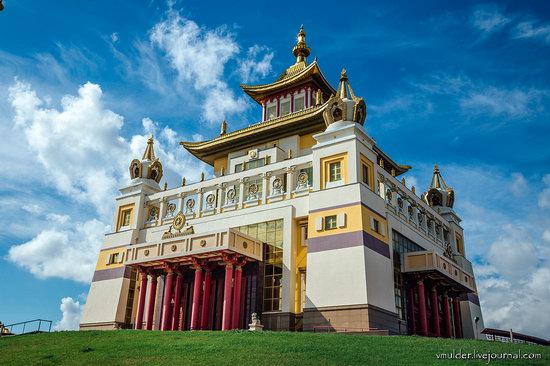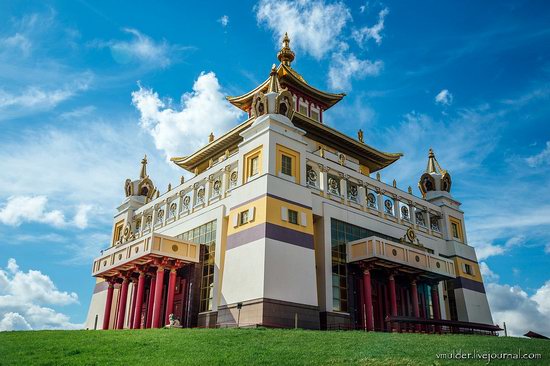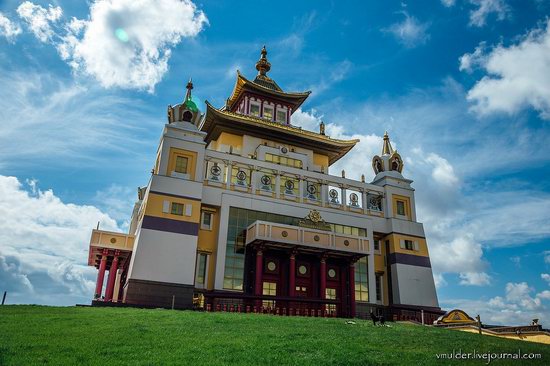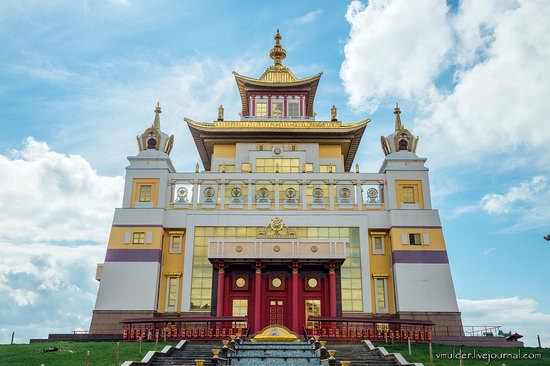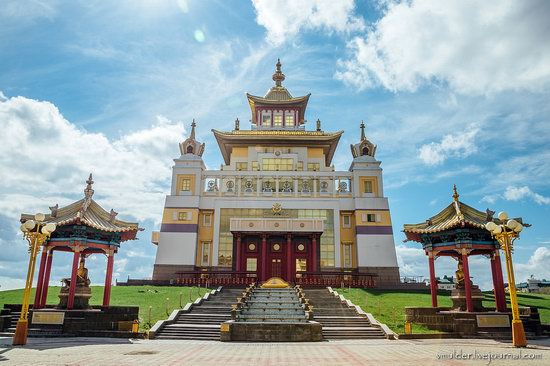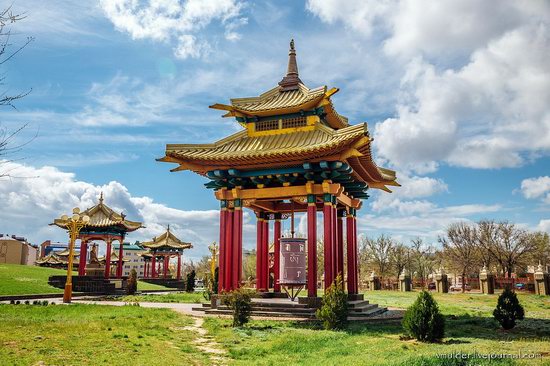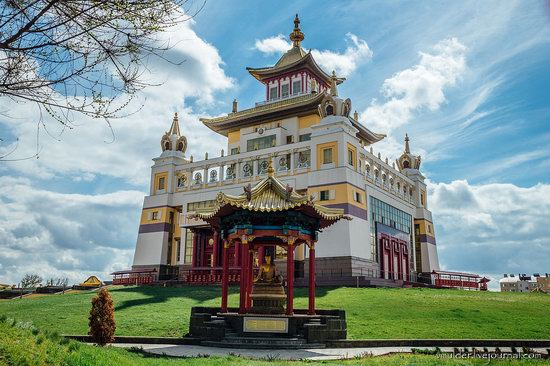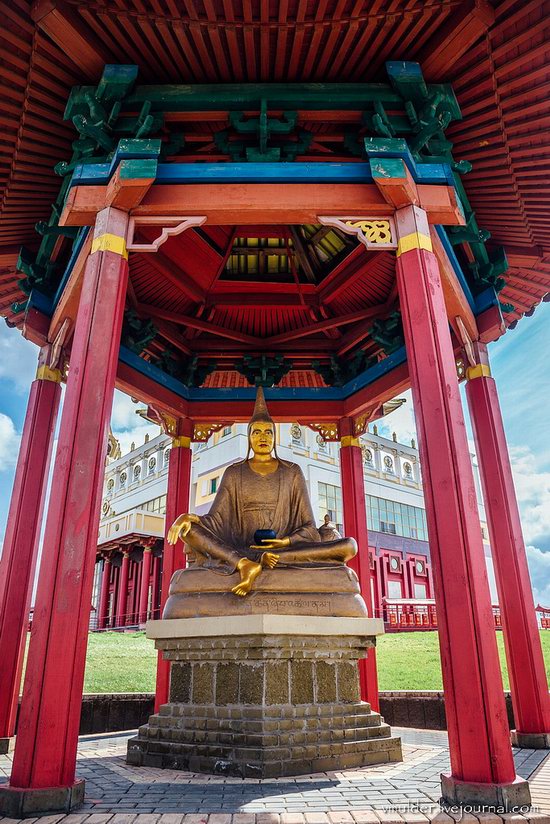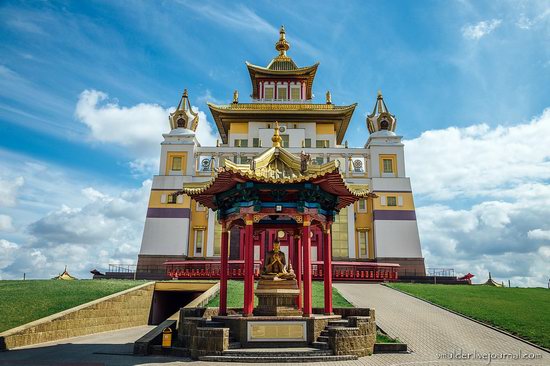 Tags: Elista city · Kalmykia republic
<< People of the Russian Empire in the 1850s-1870s – Part 2
No comments yet.