The Russian team at the World Cup 2014
No comments · Posted by Sergei Rzhevsky in Sports
Today, the World Cup FIFA 2014 begins in Brazil. After twelve-year break, the Russian team will again take part in the championship.
In its recent history (23 years), it is only the third time the team qualified for the finals of the World Cup. However, in 2018, the Russians will be guaranteed presented at the World Cup since it will be held in Russia.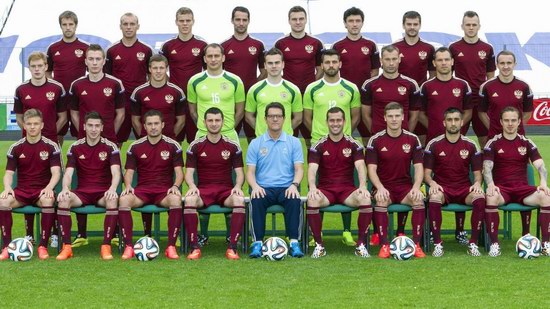 Interesting fact, the national team of Russia is the only team in the World Cup which doesn't have any players playing abroad.
Group stage matches of the Russian team:
Russia – South Korea (June 17)
Belgium – Russia (June 22)
Algeria – Russia (June 27)
We wish the Russian team to show decent games and, of course, good luck!
Tags: No tags
<< Suzdal – a thunderstorm is coming
No comments yet.