Russian artist and illustrator Andrew Tarusov made a special Sports Calendar for 2014.
There are no Olympic symbols in the calendar which will become boring soon. Instead, it has some excellent pictures of drawn pin-up girls, and every month also has perky poem about different sports.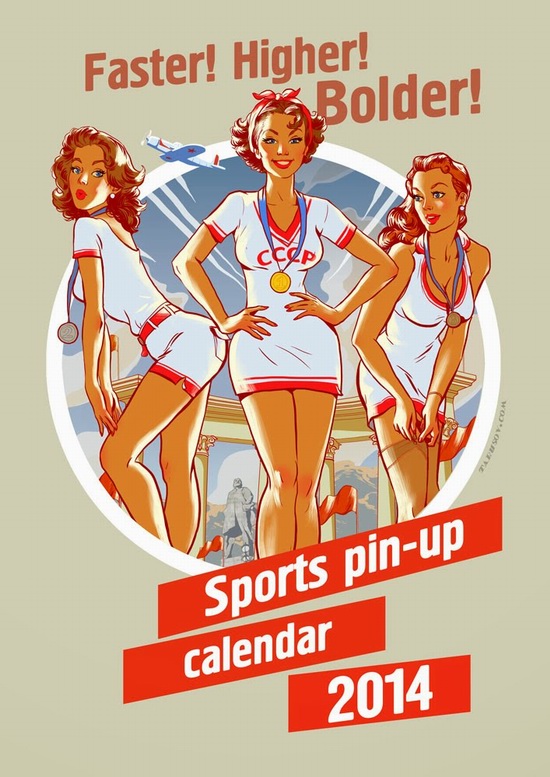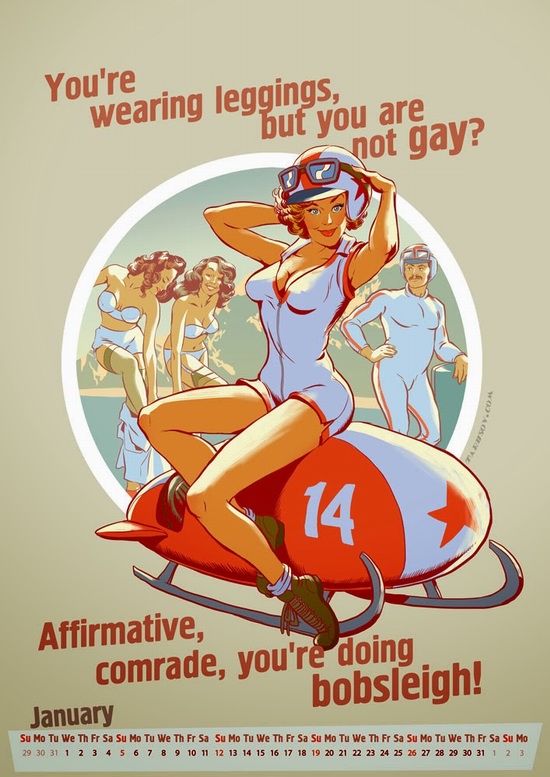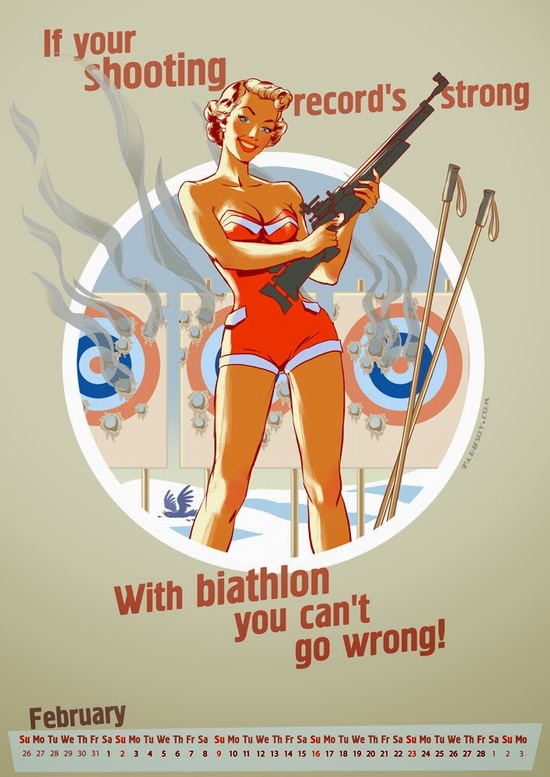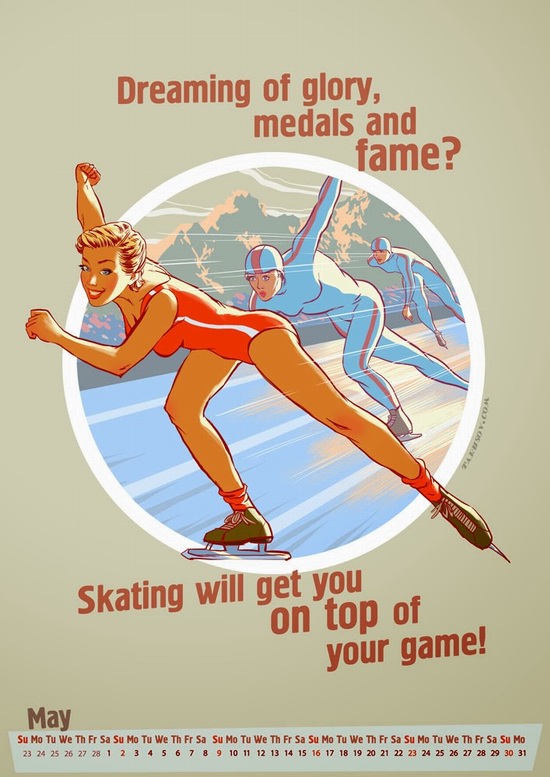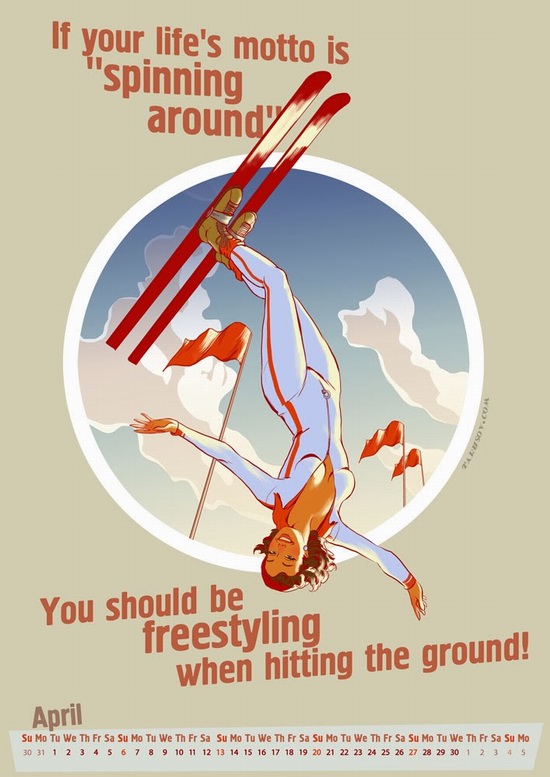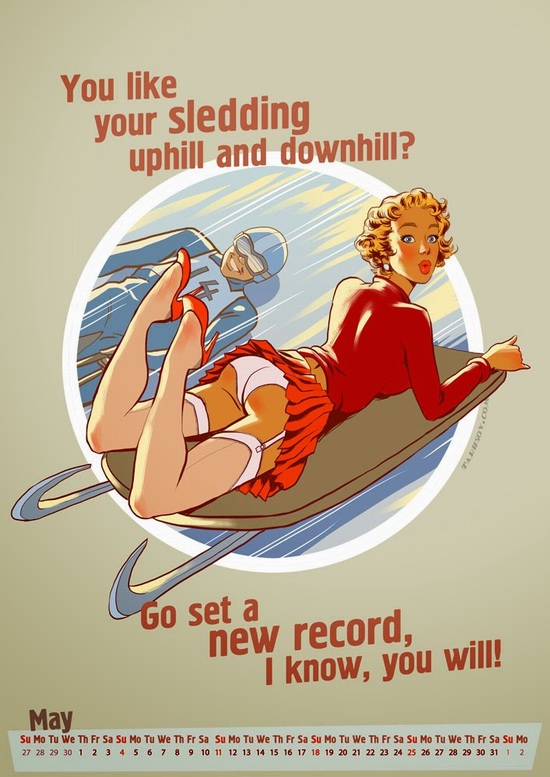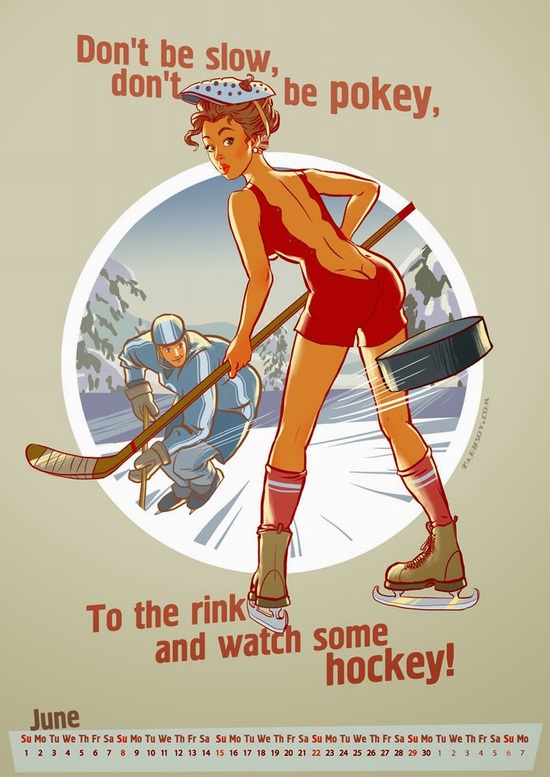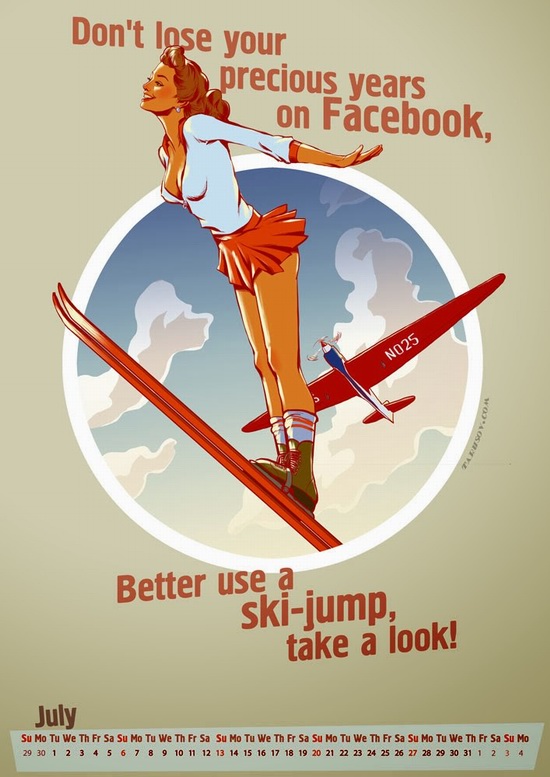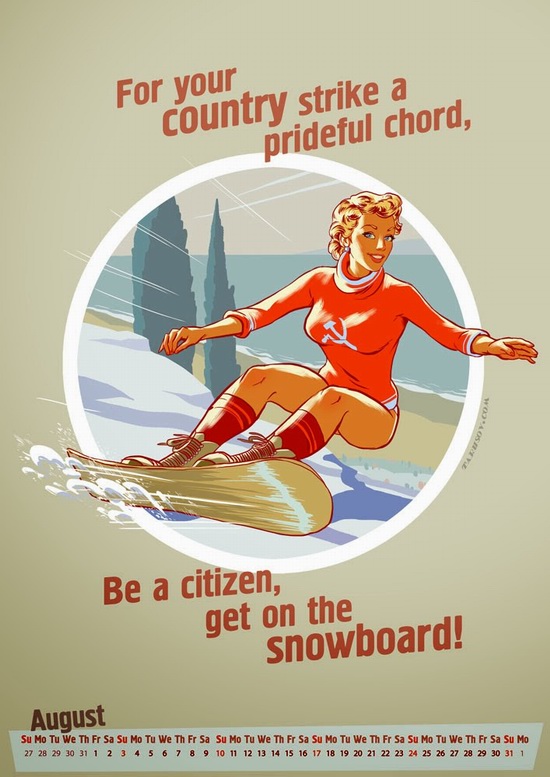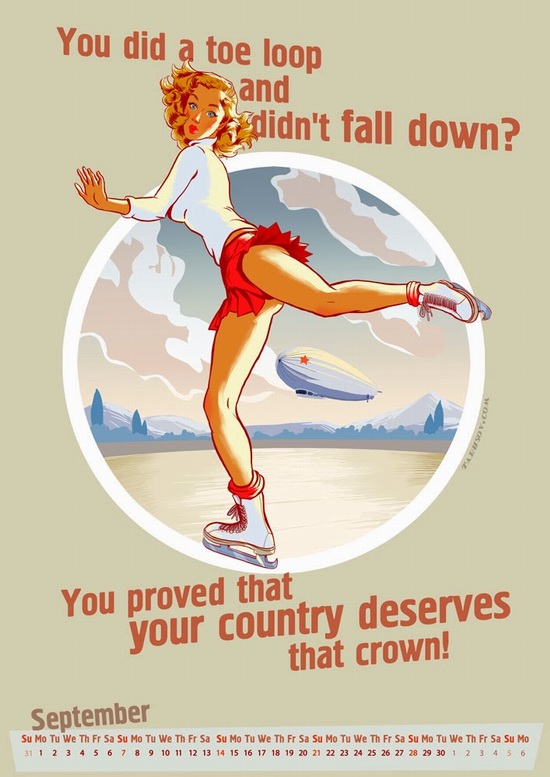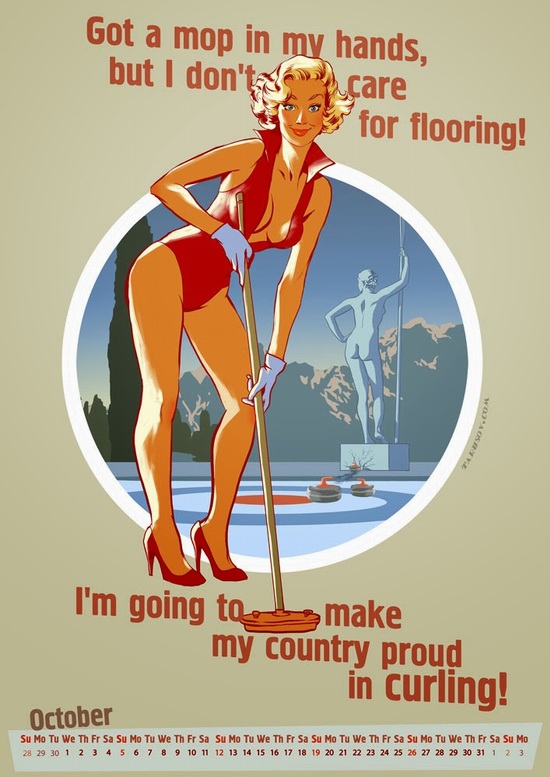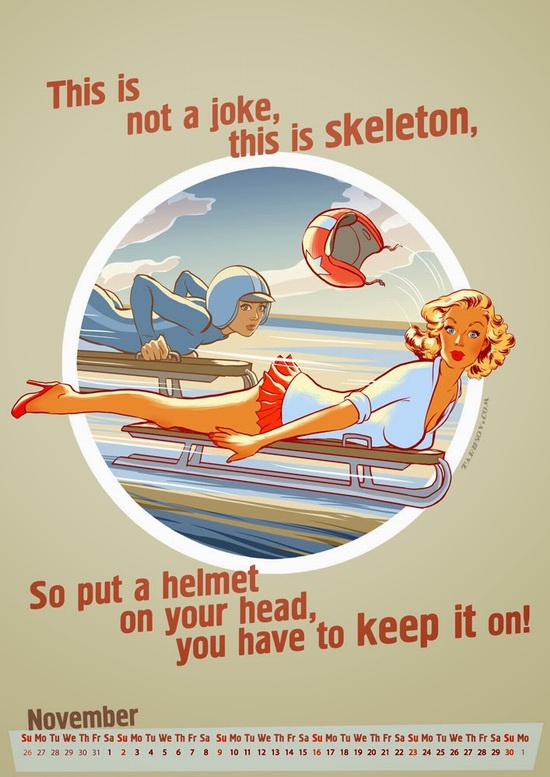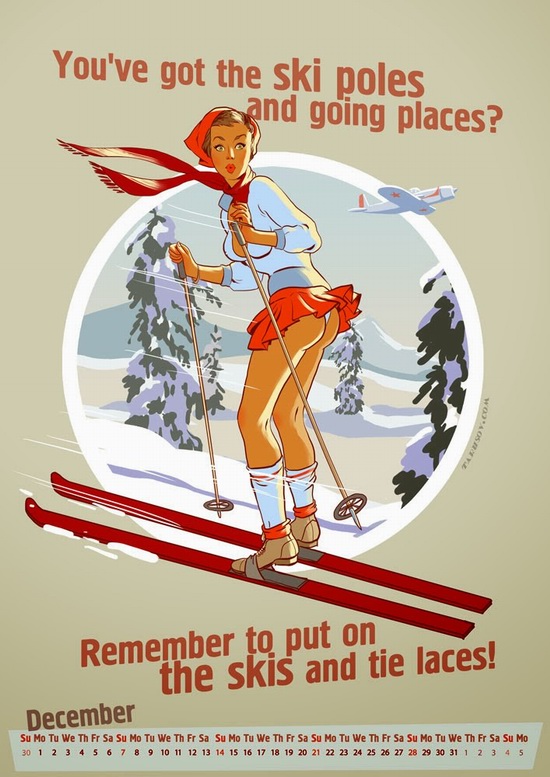 You can buy the calendar on the site of Andrew Tarusov
Tags: No tags
<< Smoke City – Saint Petersburg on a frosty day
No comments yet.