The village of Pet, located in Pitelinsky district of the Ryazan region, is known for its amazing church. Vvedensky Church was built in eclectic style with elements of Art Nouveau and neo-Russian style in 1912-1913.
After 1917, the church was used as a warehouse to store agricultural tools, grain, and even meat. Photos by: Vadim Razumov.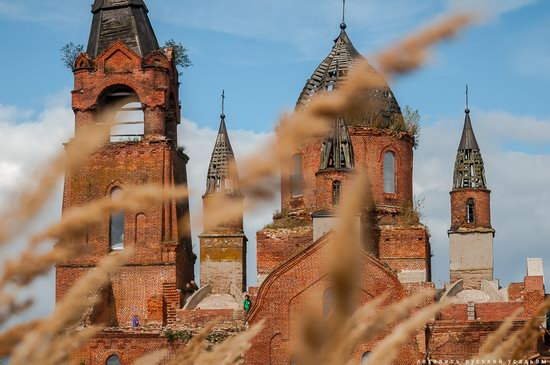 Today, dozens of activists, parishioners and ethnographers raise funds for the restoration of this unique church – one of the architectural gems of the Ryazan region.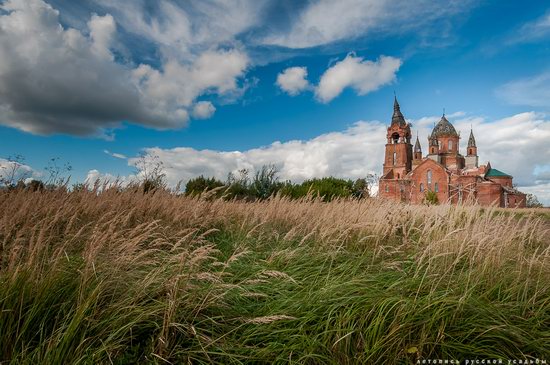 Pet village stands on the banks of the river with the same name, in the north-east of Ryazan oblast, about 200 kilometers east of Ryazan and 10 kilometers from the village of Pitelino, between Kasimov and Schatsk. Pet on Google Maps.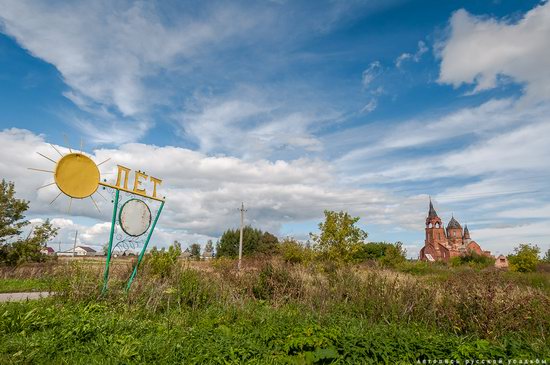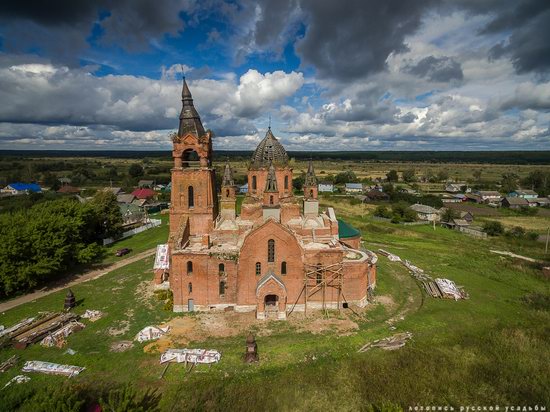 To this day historians argue about why such a large-scale construction appeared not in the provincial center or large estate, but in a small village.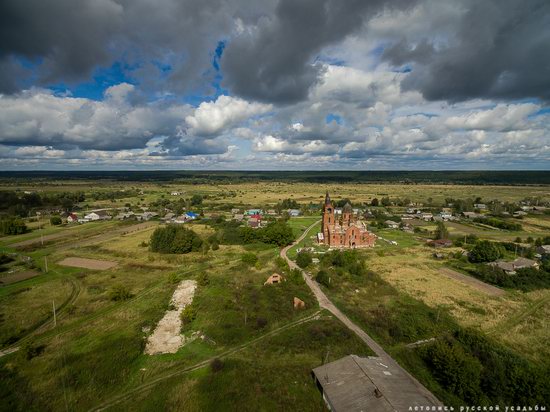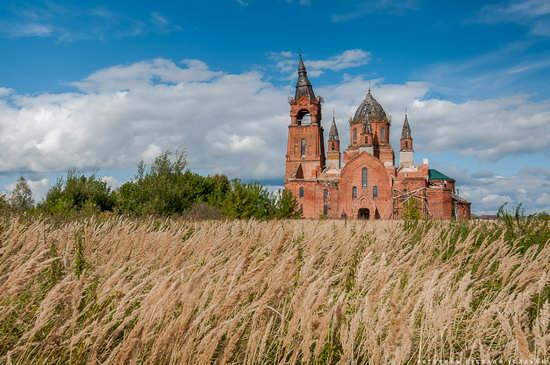 The church was built on the initiative of a wealthy industrialist and merchant with the surname Portnoy. He timed the construction of the church for the celebration of the 300th anniversary of the Romanov dynasty, and, given the importance of this event, did not skimp on the financing of an ambitious project.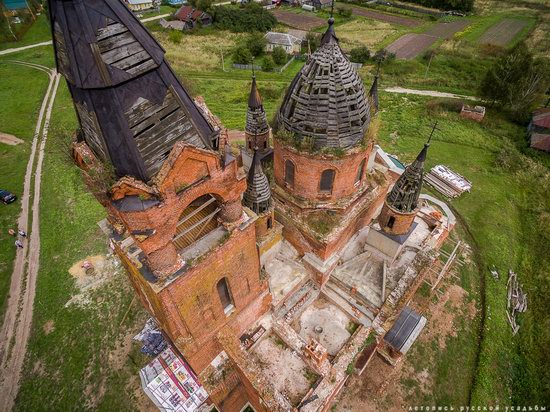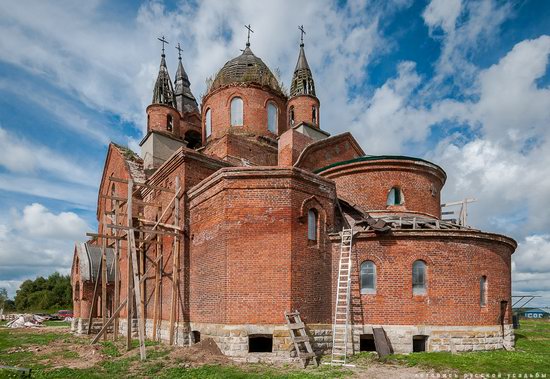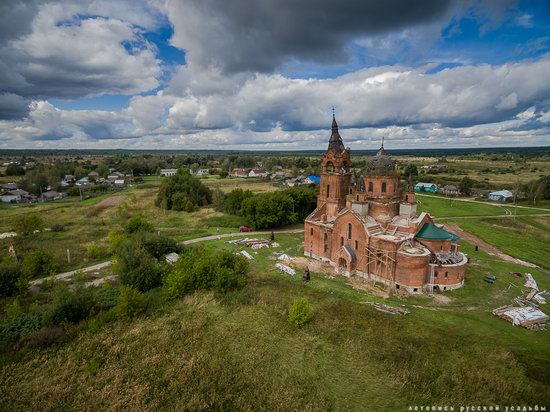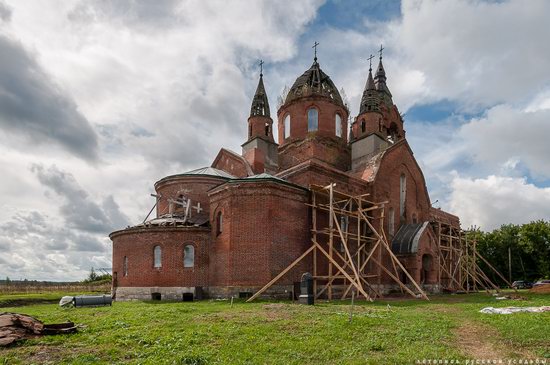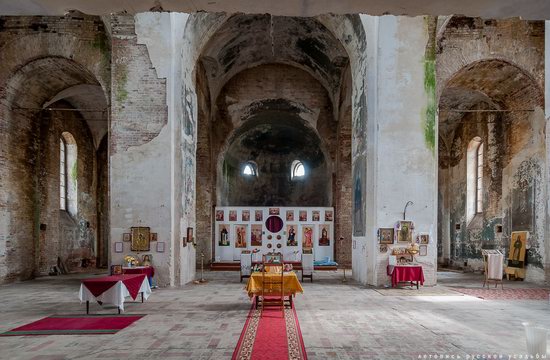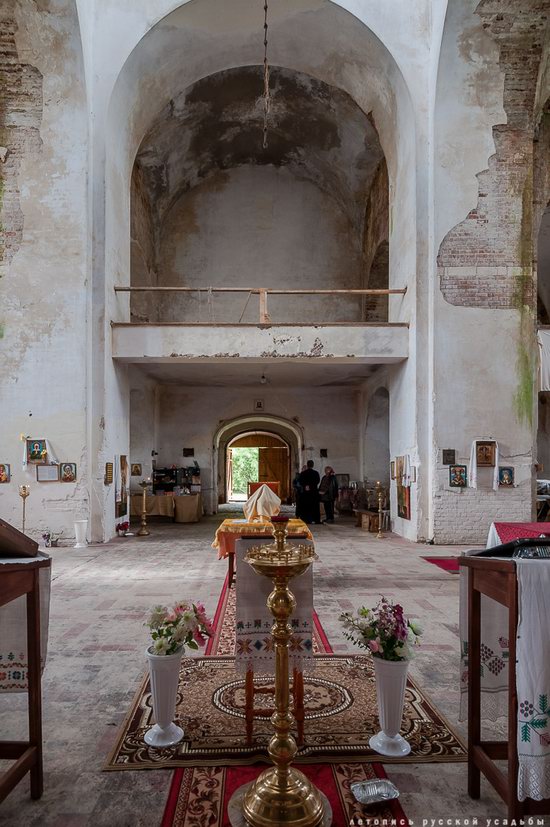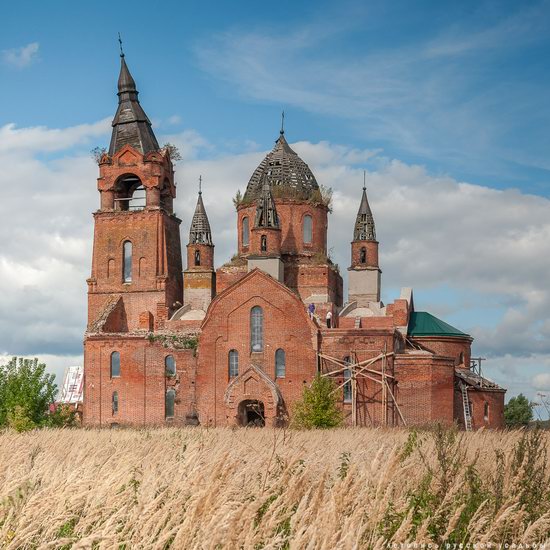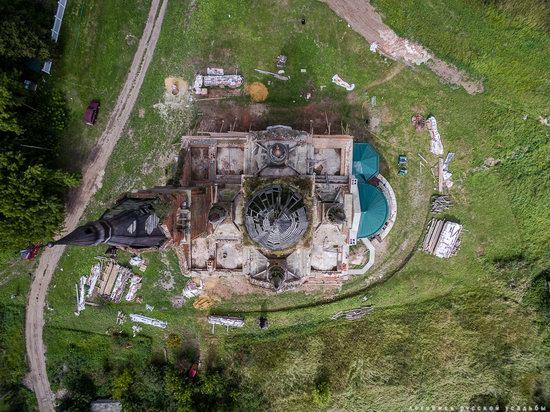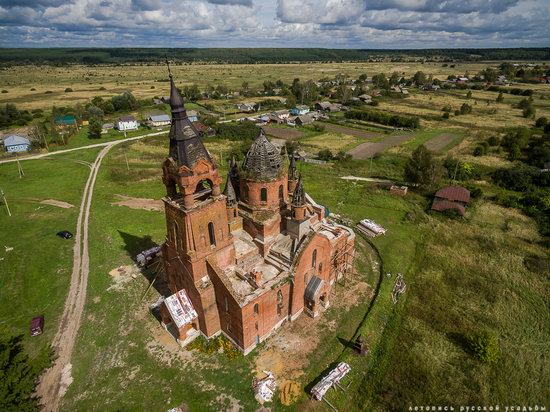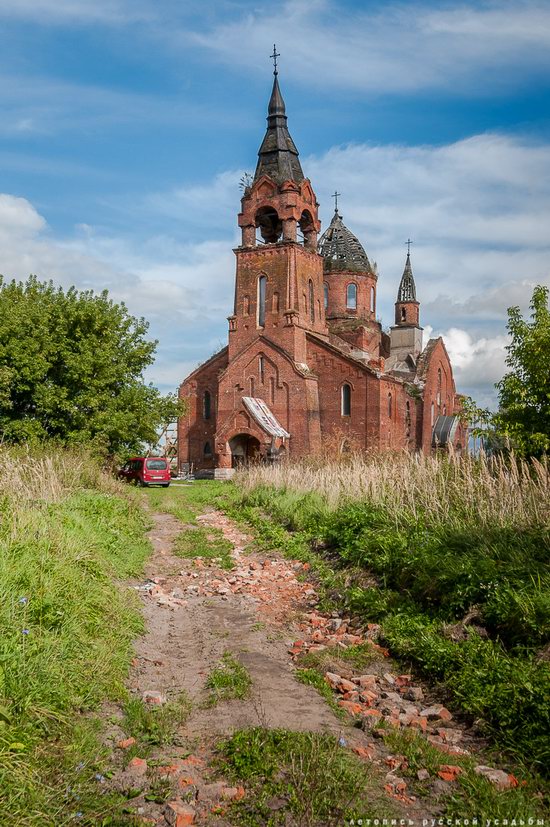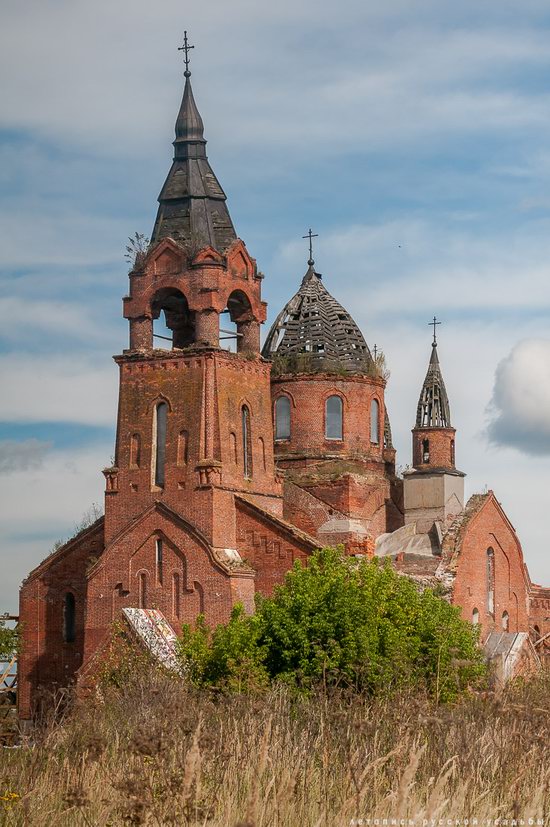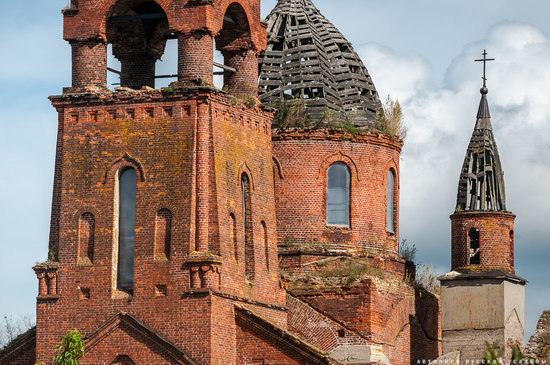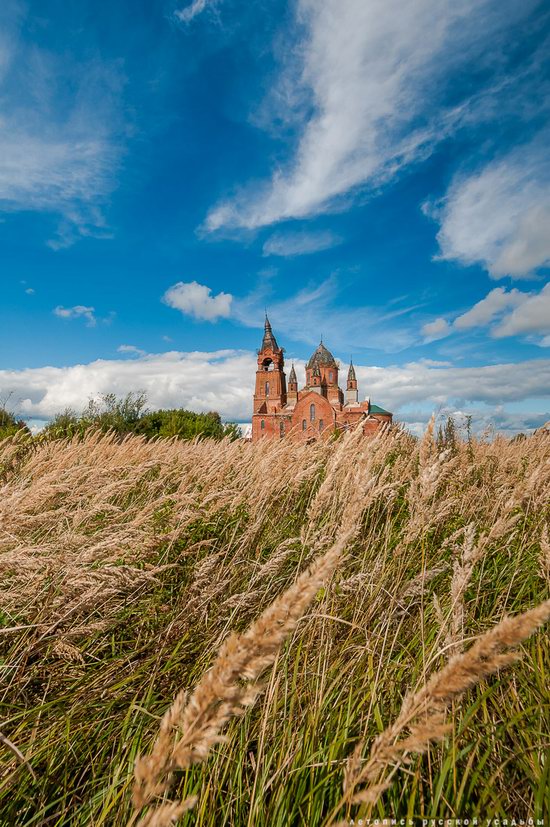 Tags: churches · Ryazan oblast
<< Khanty-Mansiysk – the view from above
No comments yet.