Krasnoye (meaning "red") is a village with a population of about 400 people located in Staritsa district of the Tver region, 20 kilometers north-west of the town of Staritsa.
In the second half of the 18th century, M.F. Poltoratsky, the owner of the manor in Krasnoye, decided to replace the old wooden church and built a new one.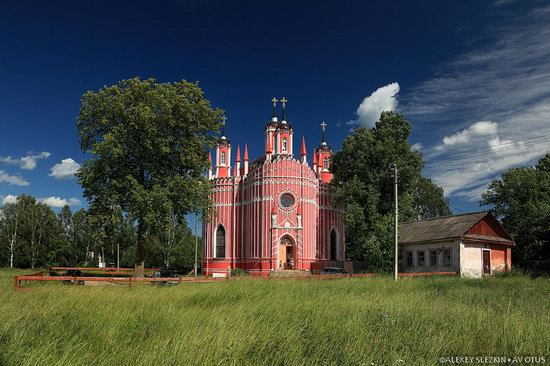 It was a copy of the famous Chesma Church, erected at the behest of Catherine II by the architect Y.M. Felten near St. Petersburg in 1777-1780.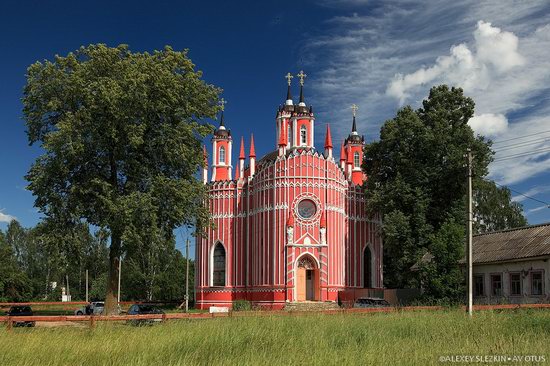 Construction of the church lasted for about 5 years and was completed in 1790. Transfiguration Church in Krasnoye on Google Maps. Photos by: Alexey Slezkin.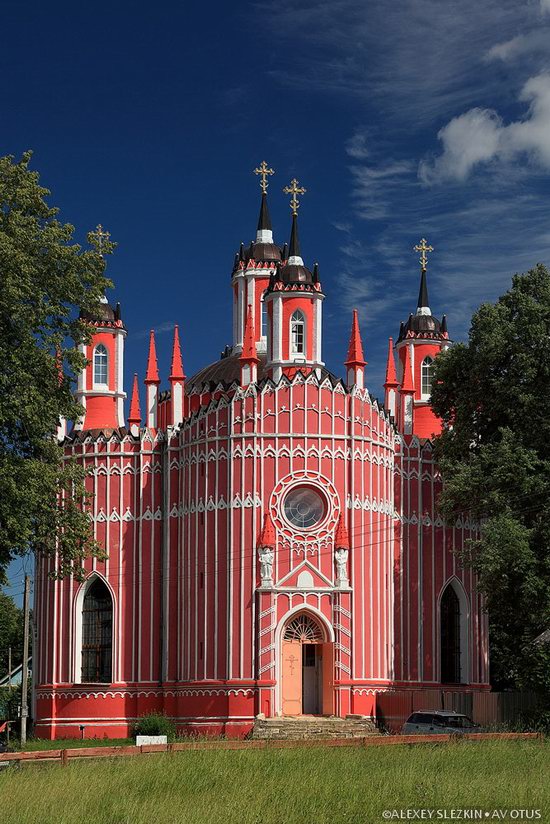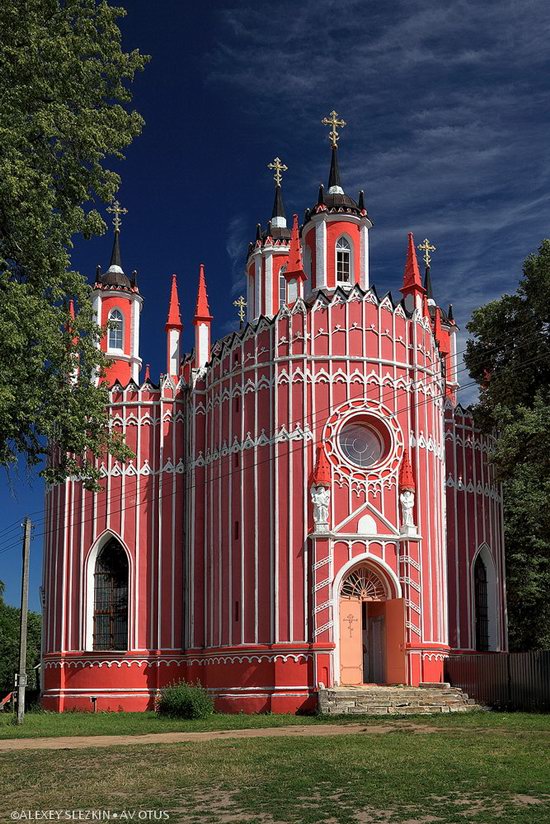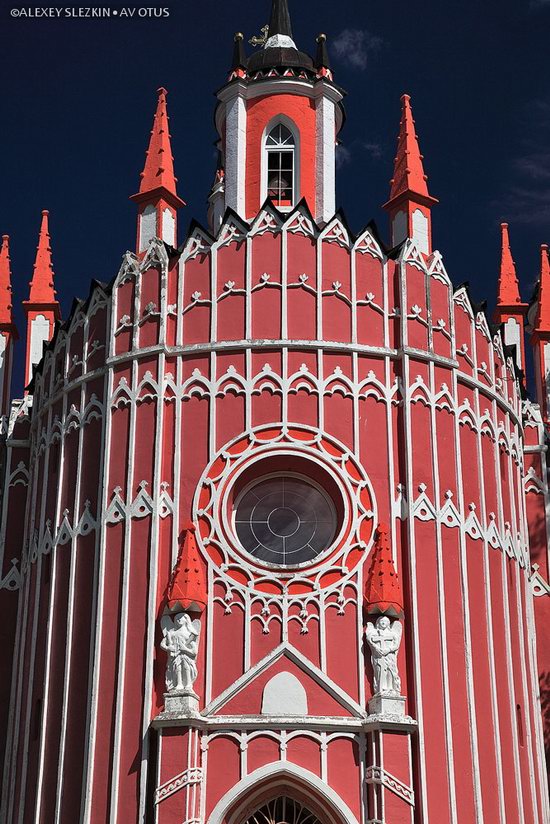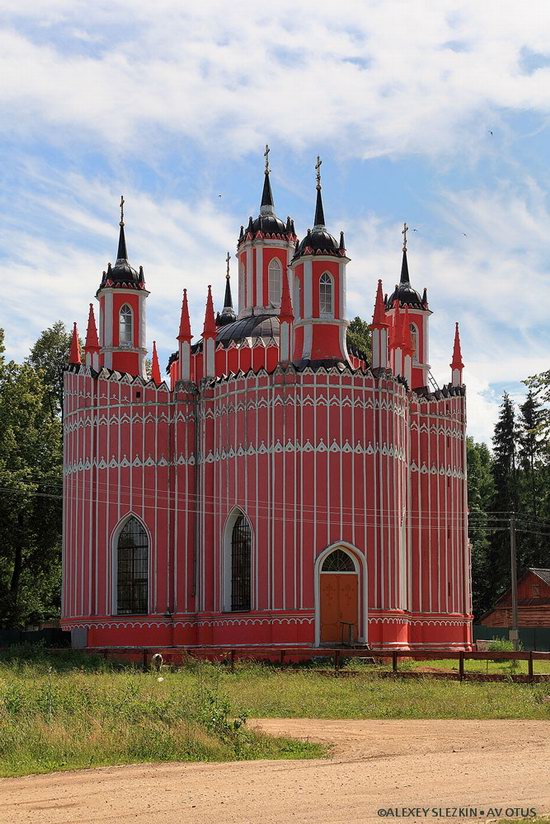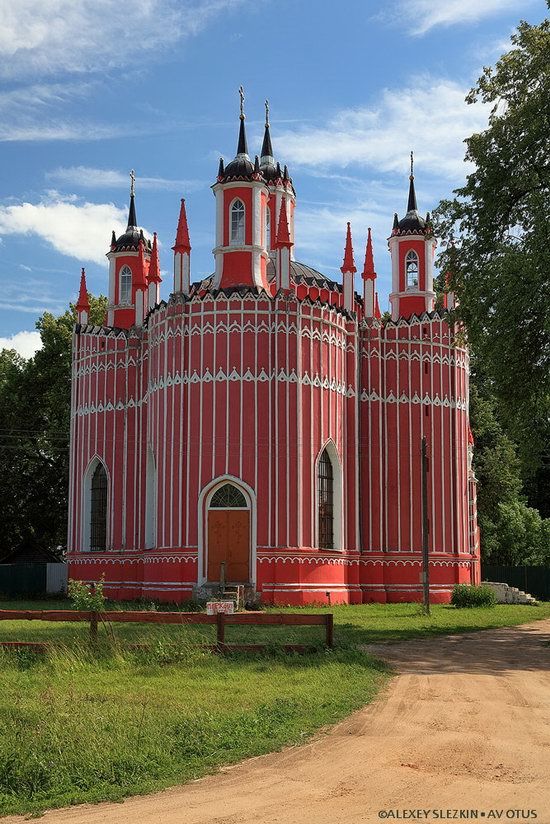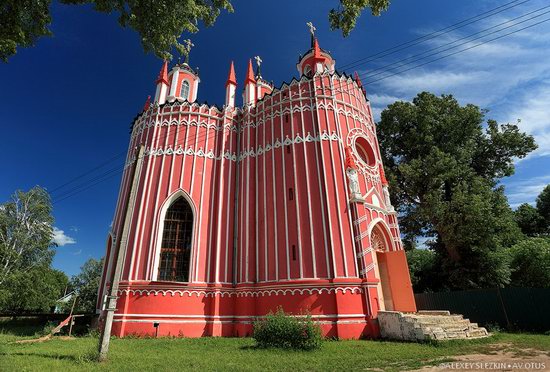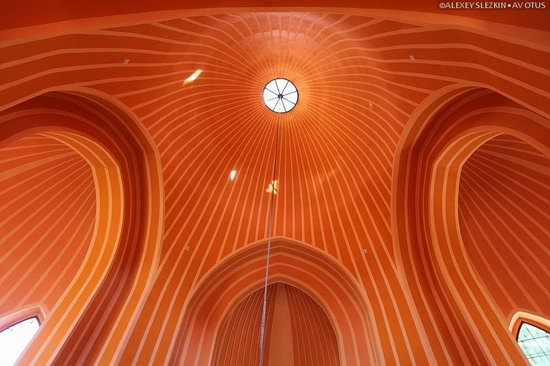 Tags: churches · Tver oblast
<< Tsakhur – the place of the first madrasa in the Caucasus
No comments yet.