Exhibition "Welcome! Sochi 2014" banned by the authorities
No comments · Posted by Sergei Rzhevsky in Art, Society
A few days ago, in Perm, the festival of arts "White Nights" started. An exhibition of Krasnoyarsk artist Vasily Slonov "Welcome! Sochi 2014" was one of the participants of the festival. A couple of days later, it was closed by the local authorities.
Officials found the exhibition Russophobian and defaming the Olympics in Sochi, said the organizer of the festival Marat Gelman. However, he said, the exhibition will be reopened in the independent cultural center "Rechnik" today.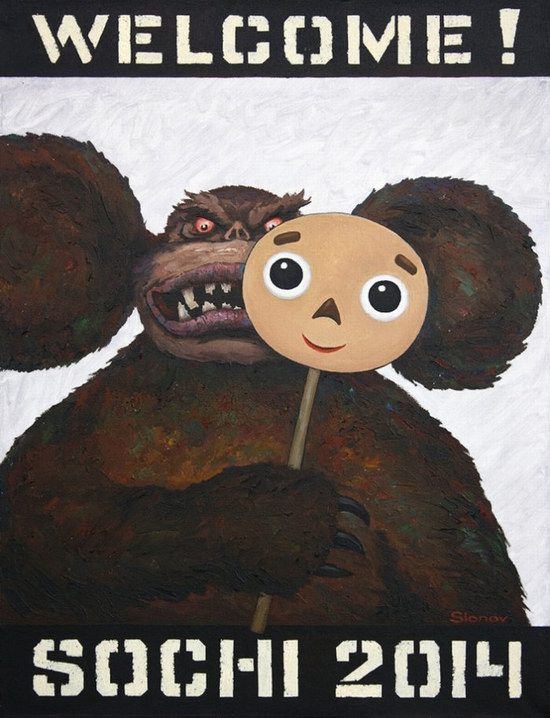 Exposure mocks symbols of future games. You can see how, according to the Russian people, a foreigner can see the Winter Olympics 2014 in Sochi.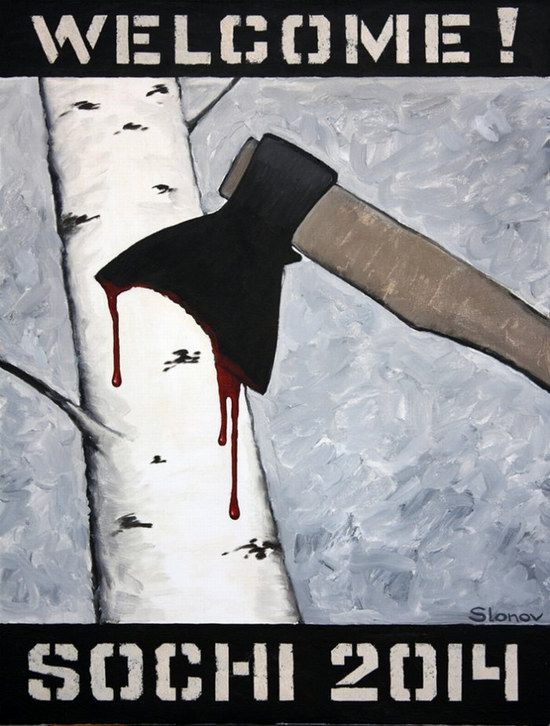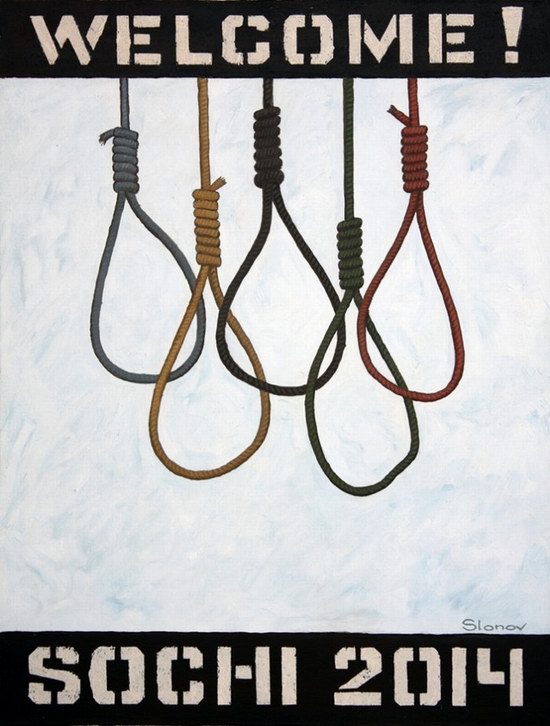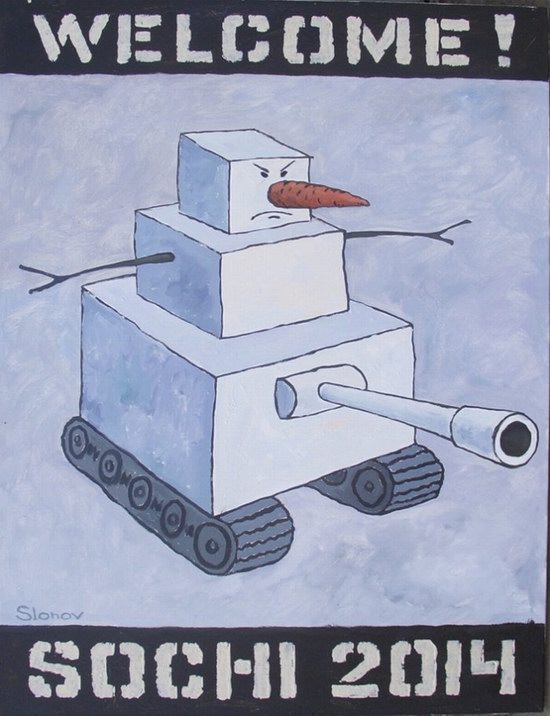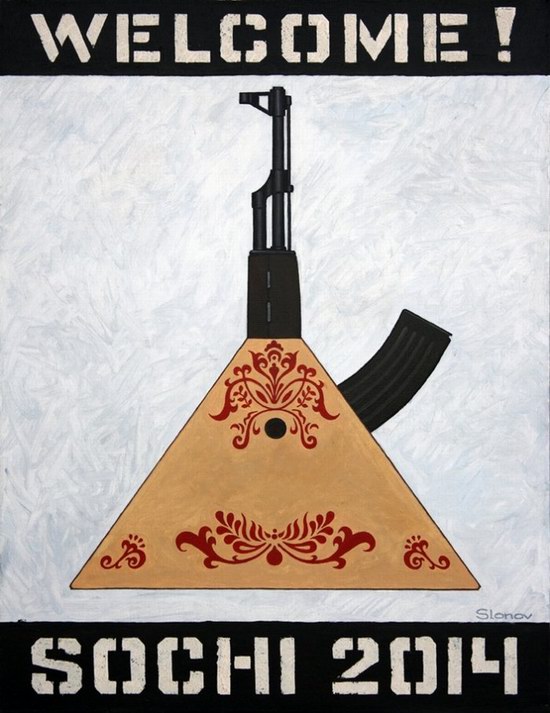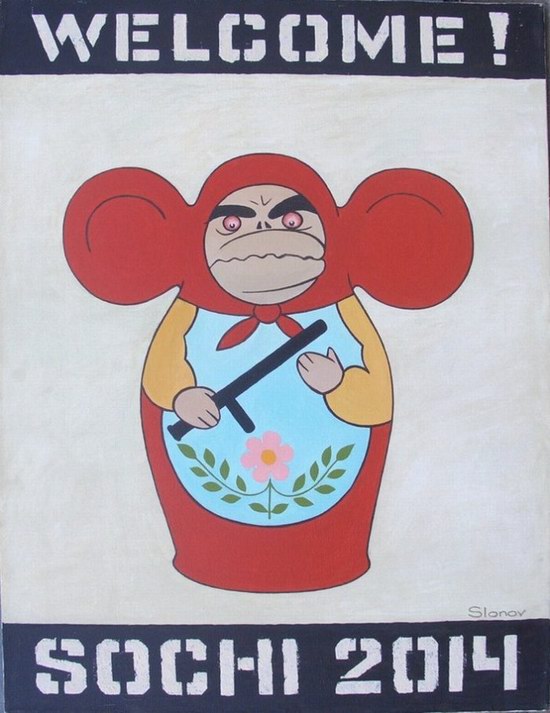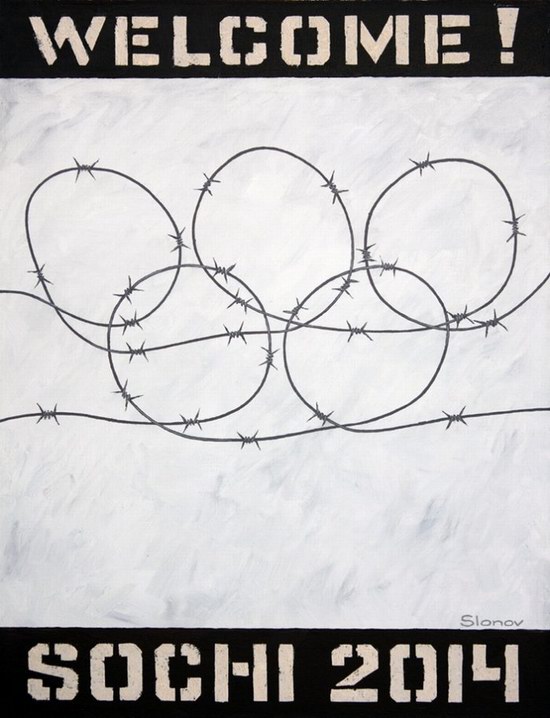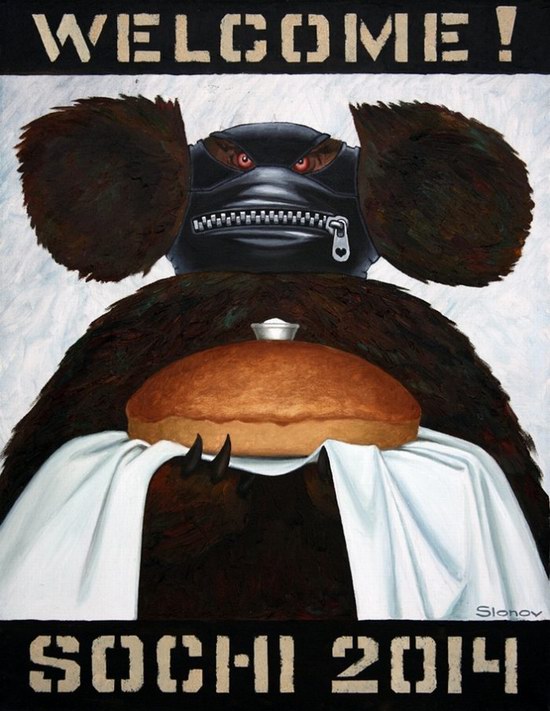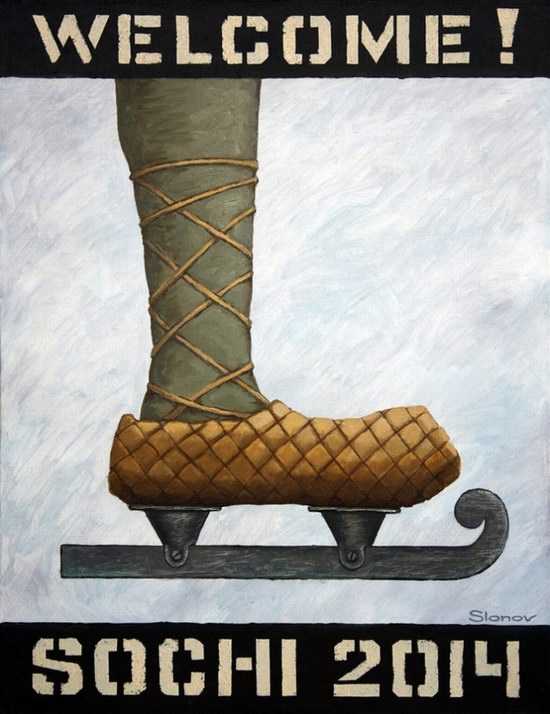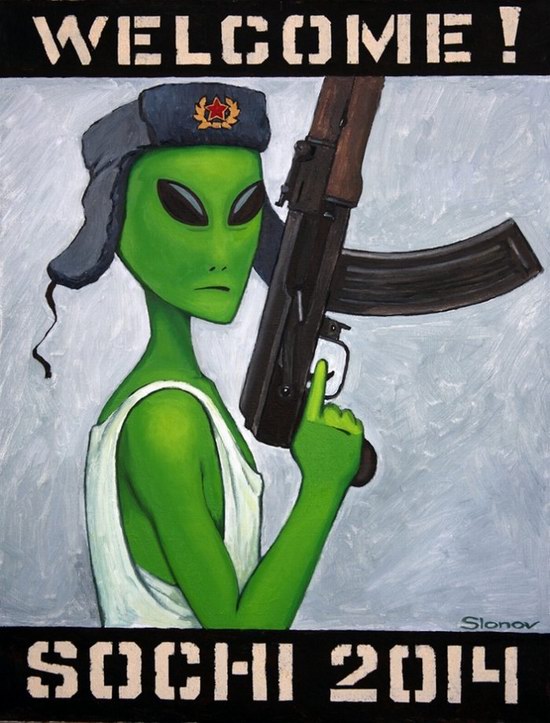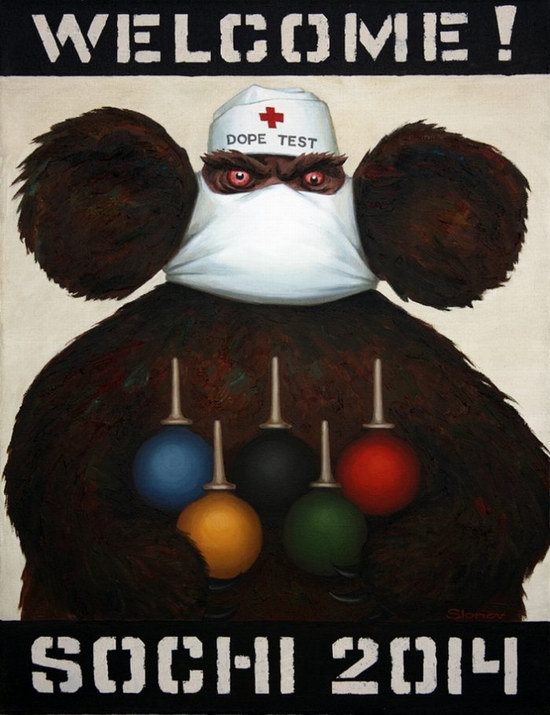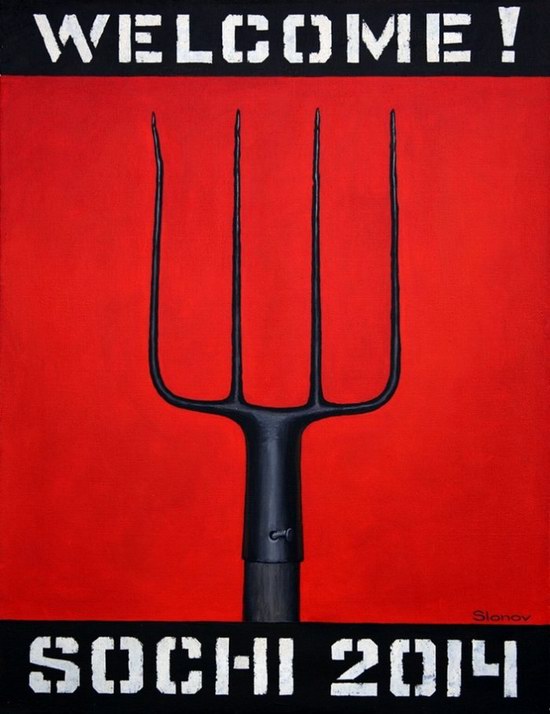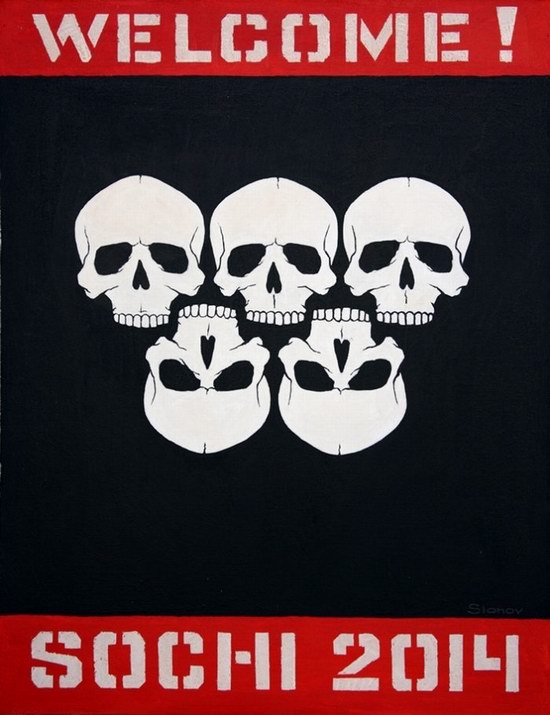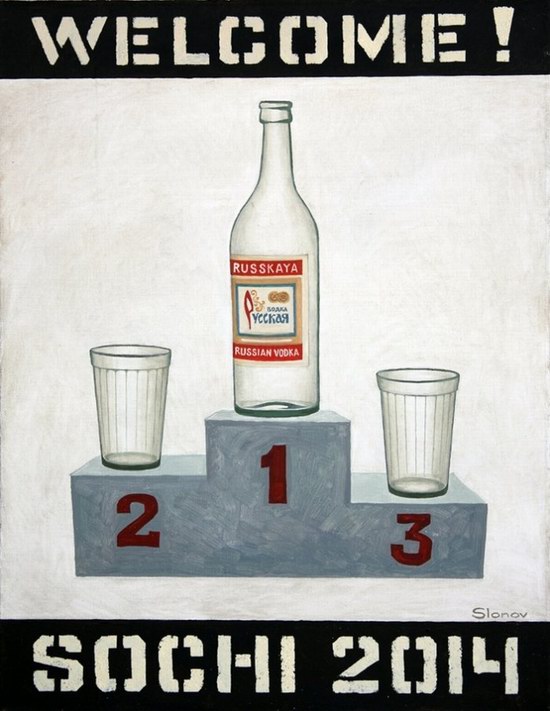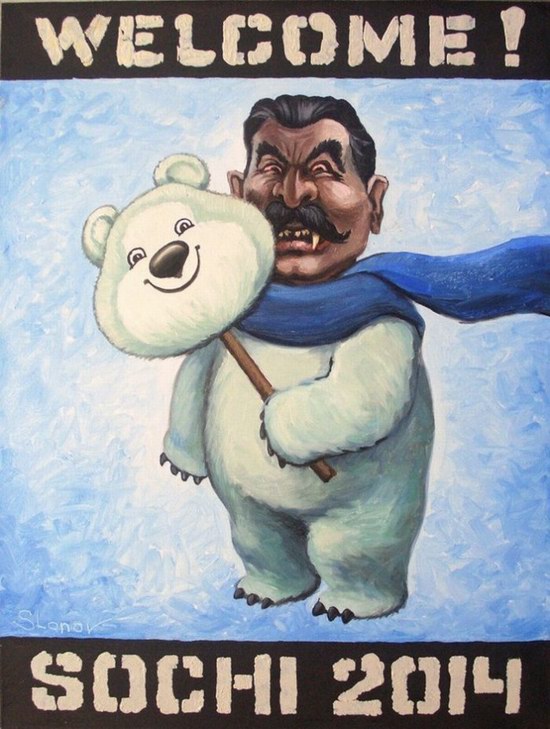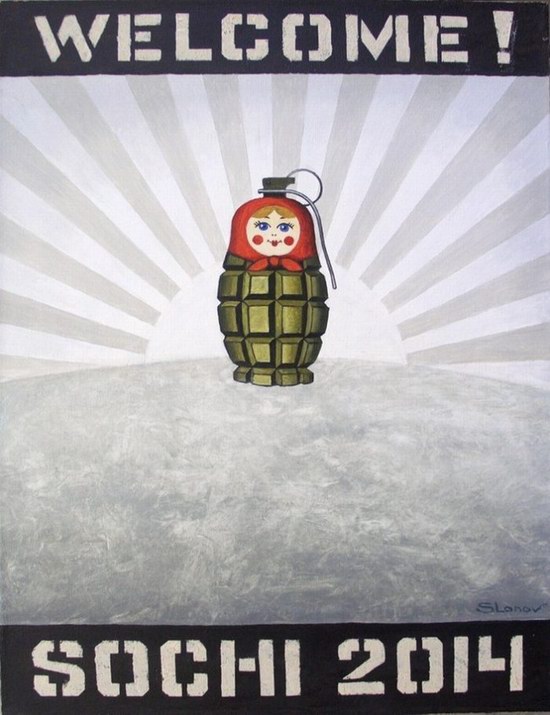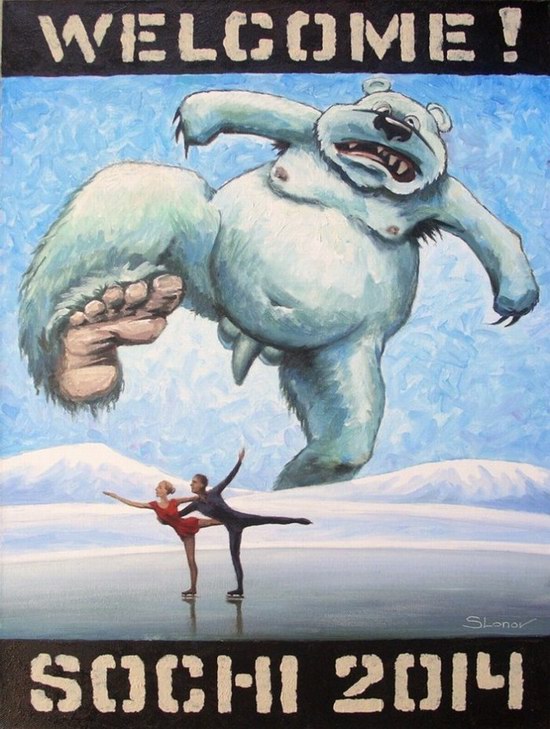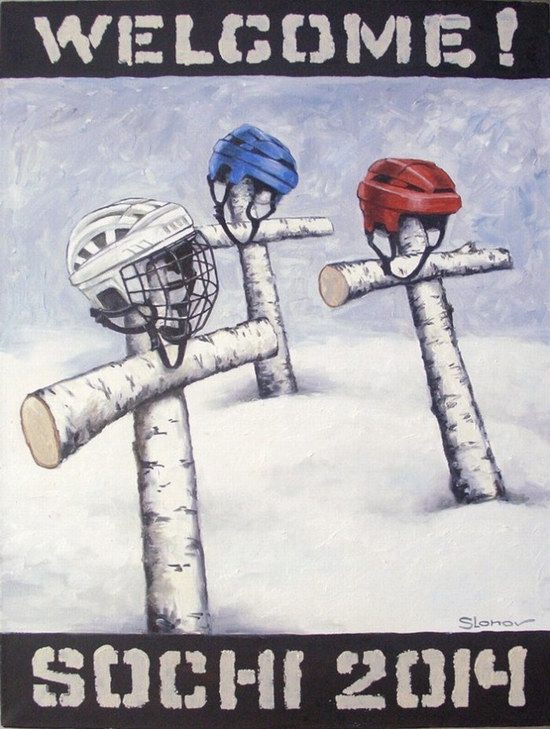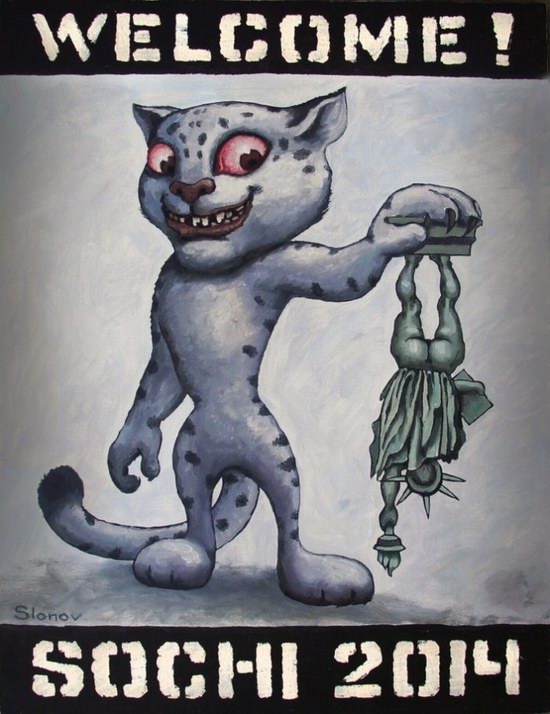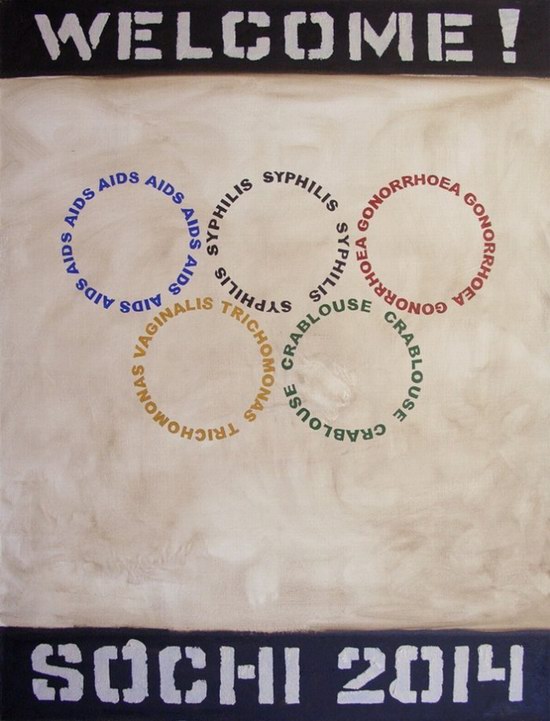 Tags: Perm city · Sochi city · Sochi2014
<< Unique view from the pylon of the Russky Bridge
No comments yet.