Vladivostok is a large city and seaport located in the Russian Far East, on the peninsula Muraviev-Amur and islands in Peter the Great Bay, Sea of ​​Japan.
The climate in the city is monsoon. One of its characteristics is the formation of dense fog that can envelop the city for several days. Up to 90% of foggy days are registered from April to August.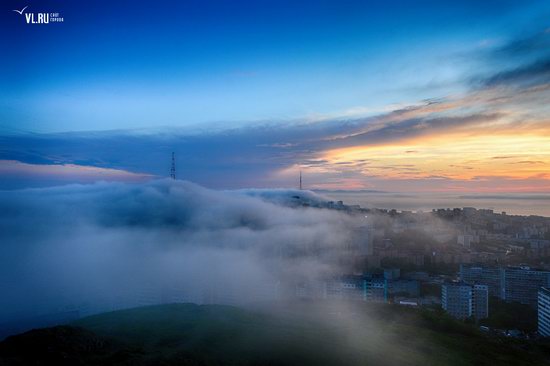 The total annual number of days with fog may vary considerably in Vladivostok. The largest number (135) was registered in 1966, the smallest (65) – in 1949.
Fog can appear over the city at any time of the day, but the likelihood of it increases in the evening. Photos by: Sergey Orlov.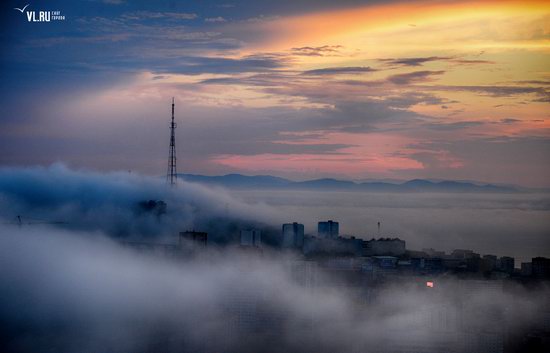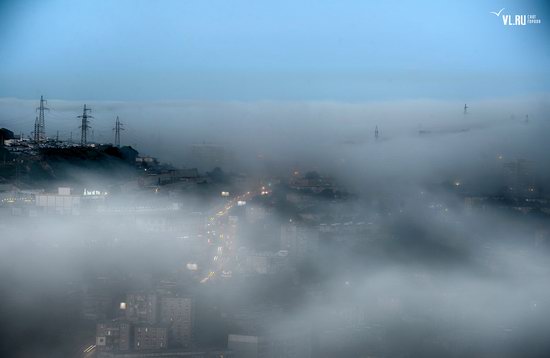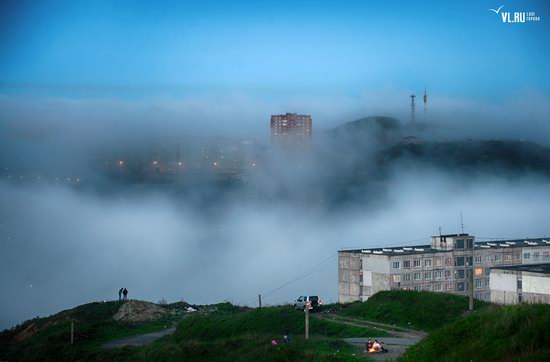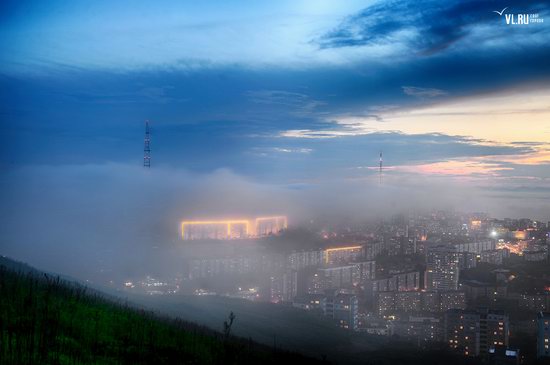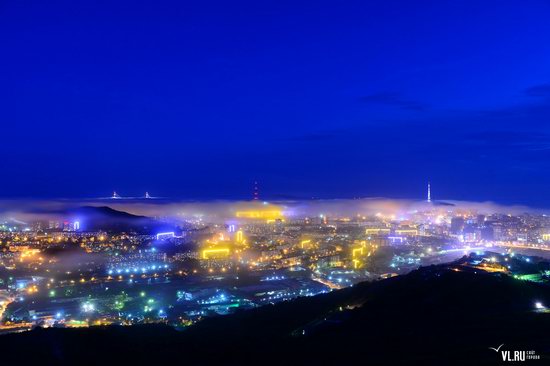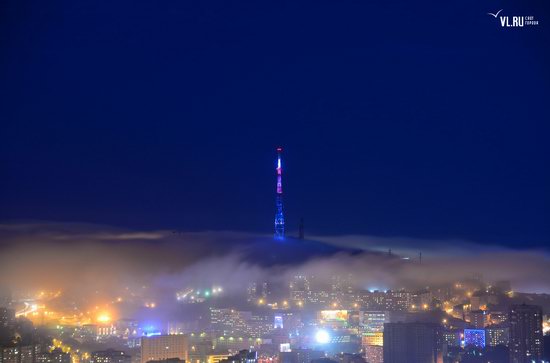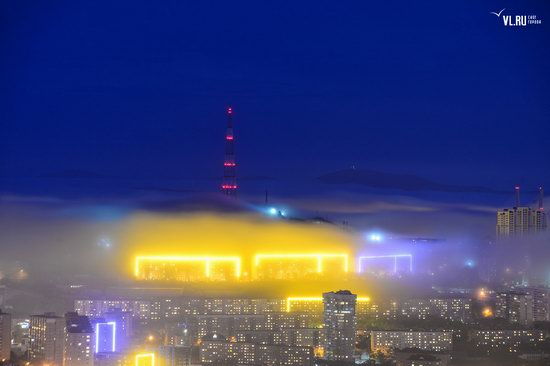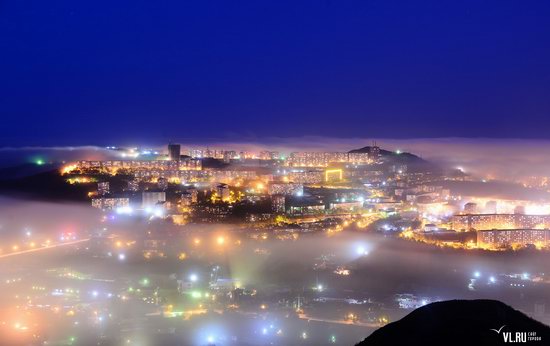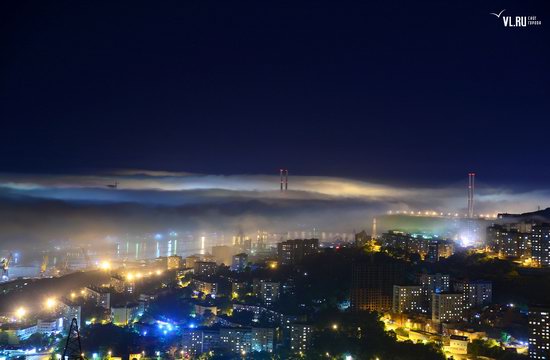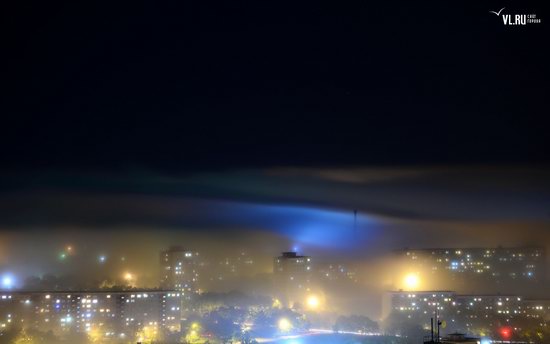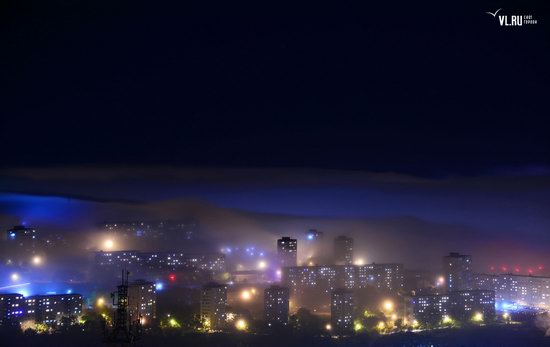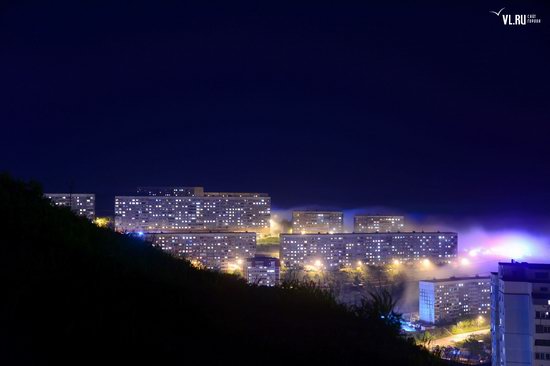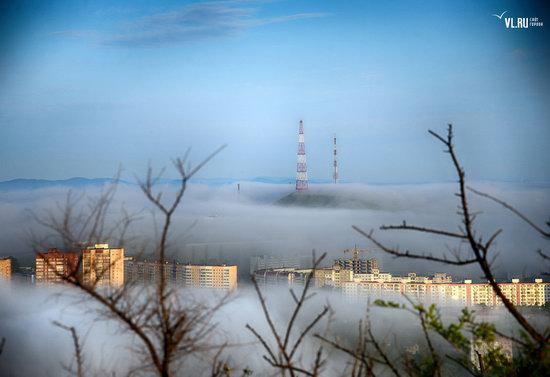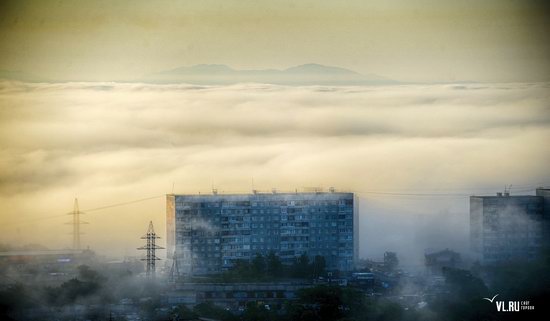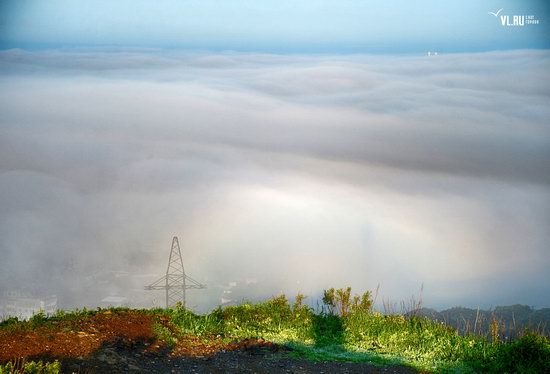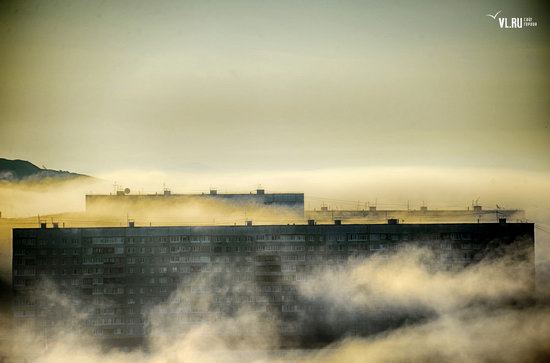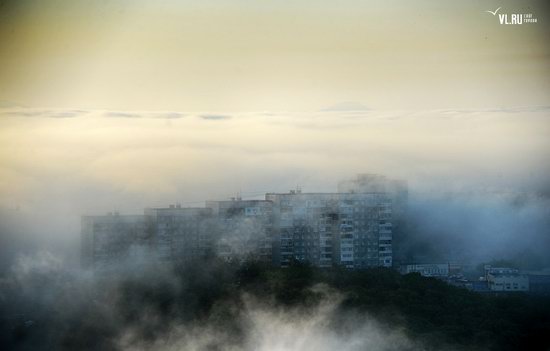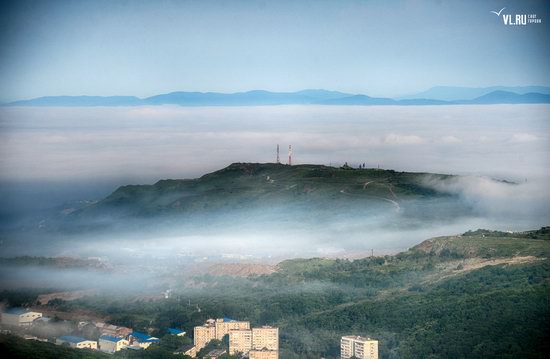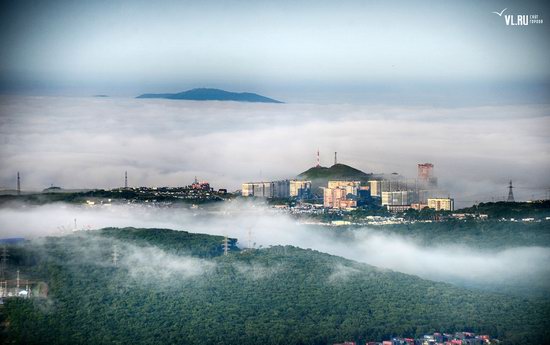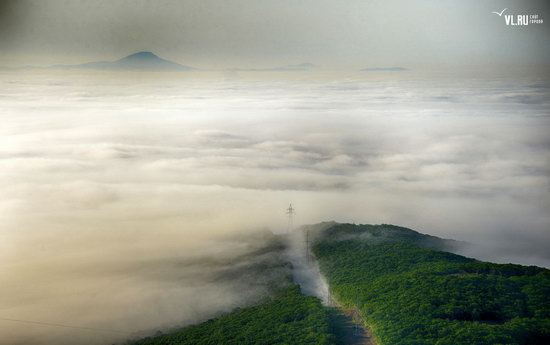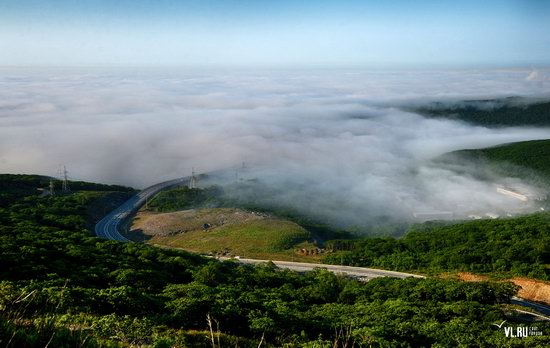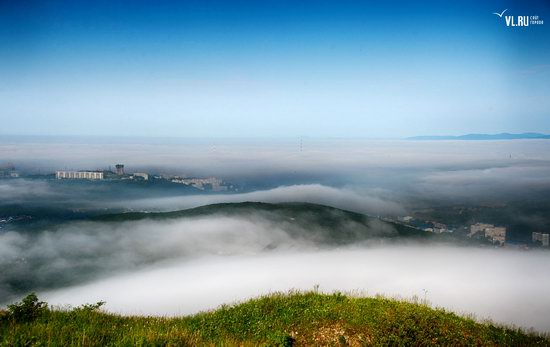 Tags: Vladivostok city
<< Holy Assumption Monastery in Staritsa
No comments yet.