Want to Speak Russian? Best Language Learning Platforms for 2020
No comments · Posted by Alex Smirnov in Uncategorized
For many centuries, in a world divided by boundaries and extremely clashing cultures, language has always been the unifying factor. Thanks to the ability to speak more than one language, it is possible to traverse the globe, interacting with people from different parts of the world.
Speaking Russian may not easy for non-Russians, but nearly everyone wants to learn the language. Even before the FIFA World Cup was staged in Russia, people have always enjoyed listening to Russians in blockbuster movies. The accent, the composure, and the oratory skills of Russians is intriguing.
Did you know, you can easily learn Russian and other foreign languages without enrolling in a class? There are multiple new language learning platforms from which you can train and get yourself learning your desired language. Without much ado, we will take a look at five of the best.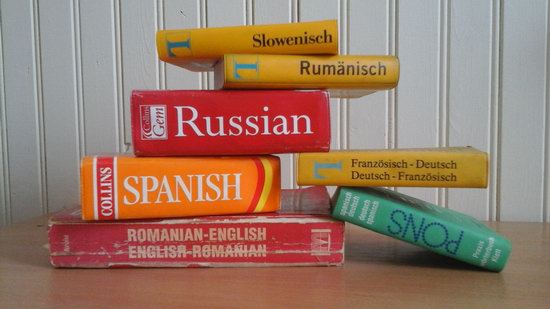 #1. Memrise
For extensive practice of fun vocabulary, there is no better platform than Memrise. Find plenty of courses on a variety of foreign languages created by a community of users. The simple-to-use app employs an engaging fun approach of associating bizarre memes with learned words to help you remember quickly.
Memrise uses a specially structured spaced repetition algorithm which calculates how often learners should review words, and the app sends timely reminders for reviewing.
#2. LinguaLift
When you feel that you might use the extra hand of a tutor, LinguaLift is your ultimate language program. It is an app for the more serious lot who want to learn foreign languages with the help of a tutor. These tutors are always available to respond to any questions you might have, including helping you with your grammar, and assigning you remedial work if you need.
Courses are broken down into 10 – 15-minute sessions, with algorithms for tracking learner progress. That means review topics are tailored for individual needs.
#3. Duolingo
One of the most popular language learning apps world over, used by more than 100 million users. Duolingo is a blend of gamification and language learning, which makes it even more enjoyable.
To polish your Russian speaking, most of the Duolingo courses are administered by natives, so you just can't go wrong with this app.
#4. HelloTalk
HelloTalk is an interactive learning app mainly focused on polishing foreign language speaking through practice. As a learner, you'll converse directly with a Russian native speaker via a WhatsApp-like voice and message platform.
There is an in-built correction tool for transforming language exchanges into semi-tutoring sessions. Even more fascinating is the fact that you can favorite your top conversations, meaning you won't lose your favorite phrases learnt.
#5. MindSnacks
Like Duolingo, MindSnacks is another perfect example of gamified language learning. Currently, there are only seven games on offer, including Russian, and each comes with little fun games for helping learners with their vocabulary, listening practice, and grammar.
Throughout the entire course, MindSnacks carefully monitors your progress to see how far you've come, and what you need to achieve the language proficiency needed per skill.
The MindSnacks learning approach has been hailed as both fun and engaging, which makes it easier for beginners learning a new language.
Tags: No tags
<< The Pokrovsky Khotkov Convent near Moscow
No comments yet.