Putorana is a strongly dissected mountain range located in the northwest of Krasnoyarsk Krai. The nearest large settlement is the city of Norilsk. The surface of the plateau is covered with basaltic lava flows often referred to as the Siberian Traps. This is one of the most poorly studied and inaccessible regions of Russia.
The maximum height of the plateau is 1,701 meters. The name "Putorana", translated from Evenki, means "lakes with steep banks". The plateau area is about 250,000 square kilometers. The Putoransky Nature Reserve, recognized by UNESCO as a World Heritage Site, is located on the plateau. The Putorana Plateau on Google Maps. Photos by: Slava Stepanov.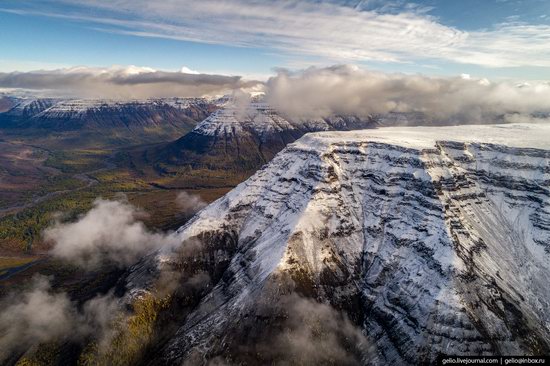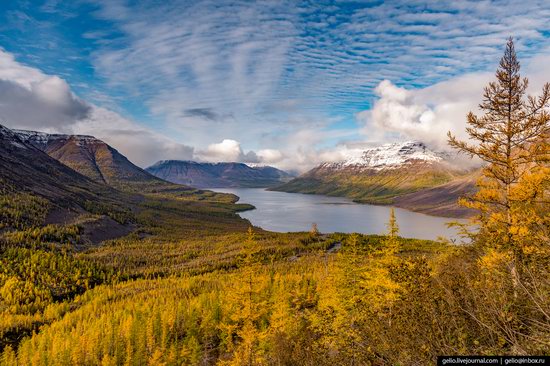 About 250 million years ago, a series of eruptions began on this territory, which lasted tens of millions of years. At the same time, there were no volcanoes on the plateau. Magma, emerging from the ground, solidified layer by layer, forming flat basalt mountains called traps.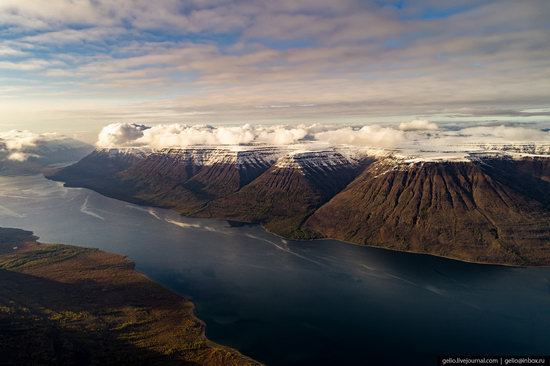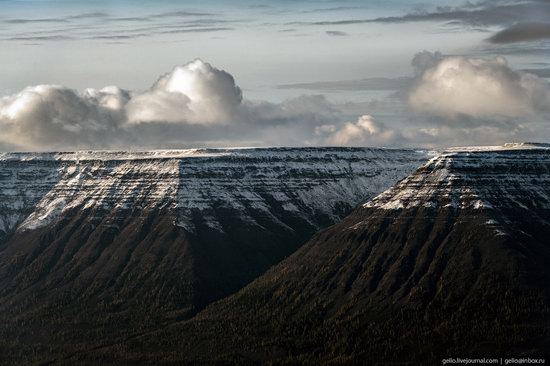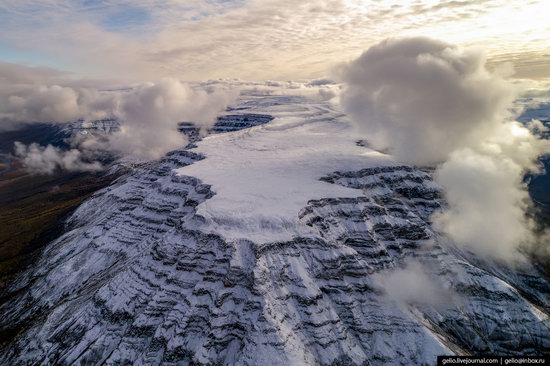 Canyons and lake valleys of the plateau are very picturesque. The Putorana Plateau is often called the "land of ten thousand lakes and one thousand waterfalls". By the number of waterfalls, it ranks first in Russia. The geographical center of Russia is located on the Putorana Plateau.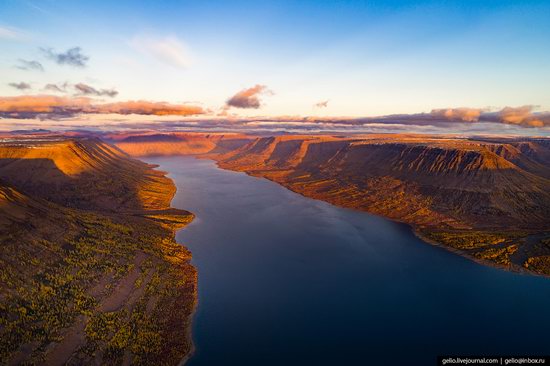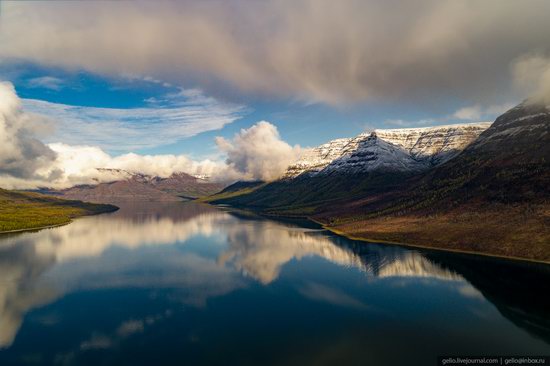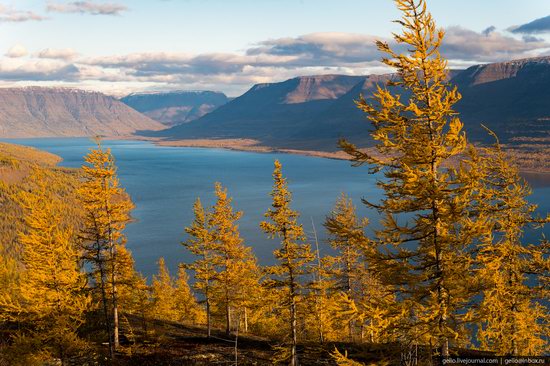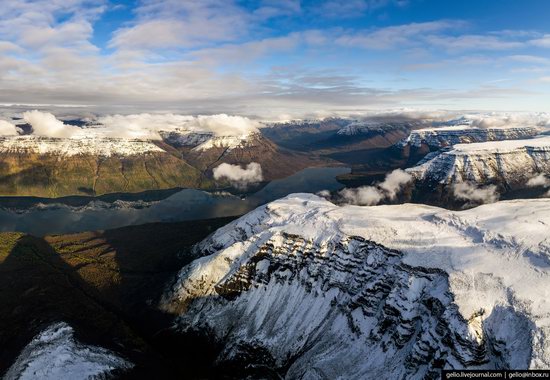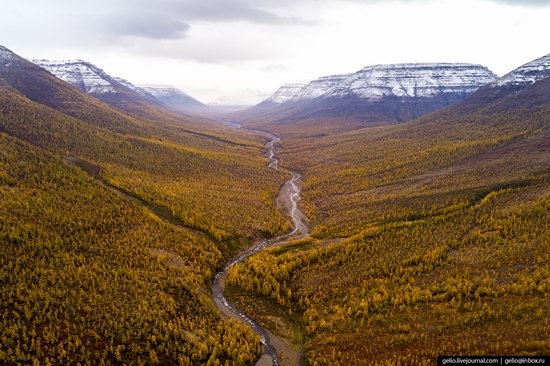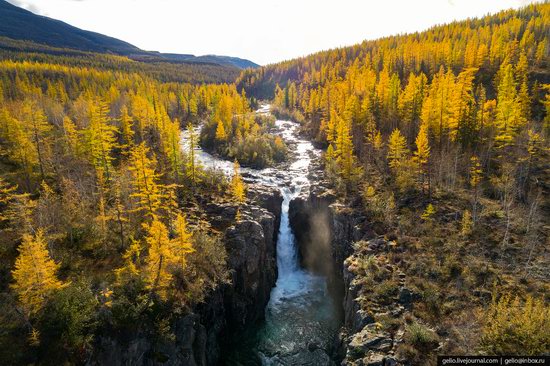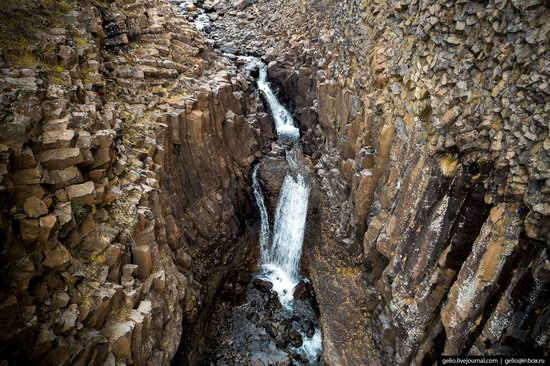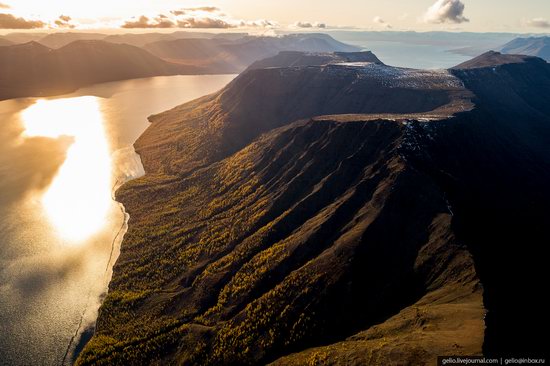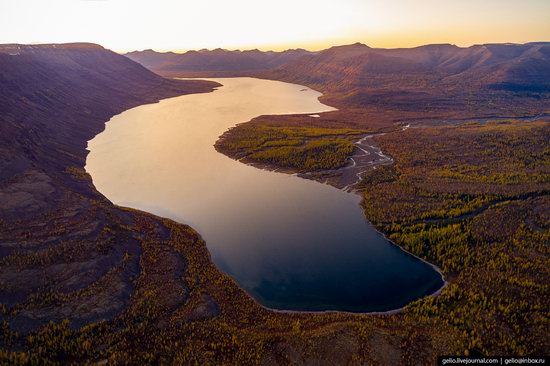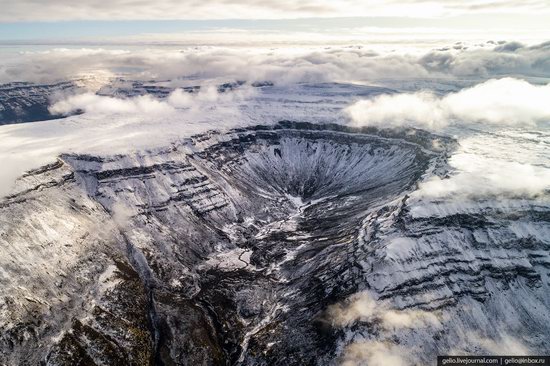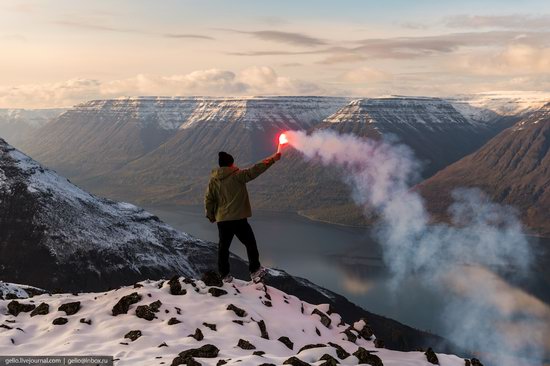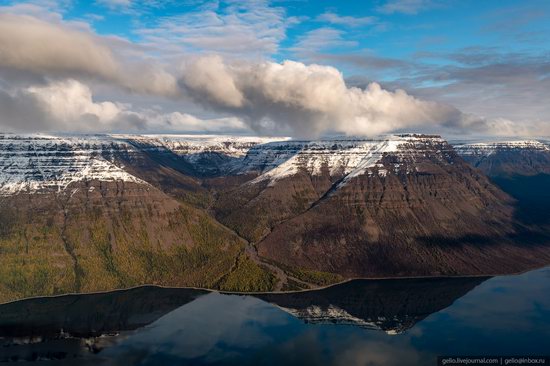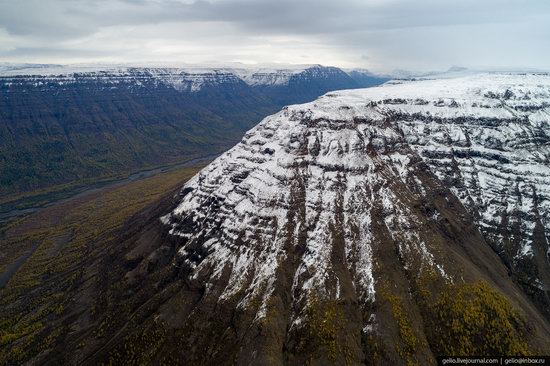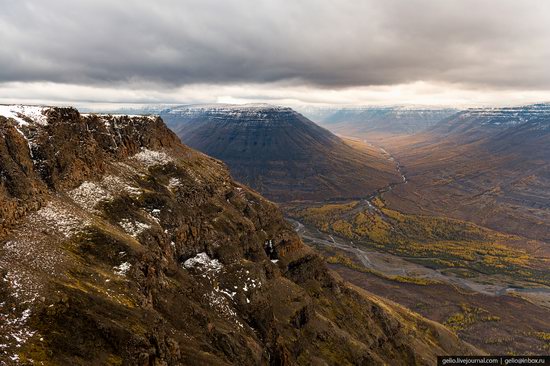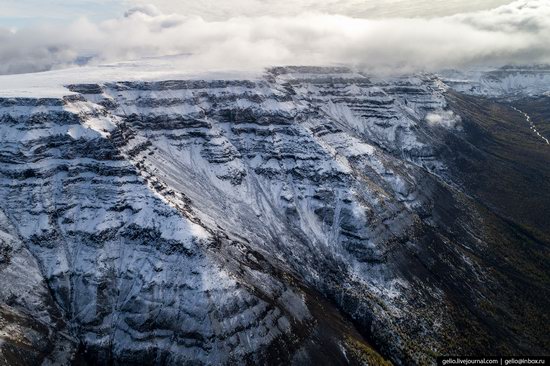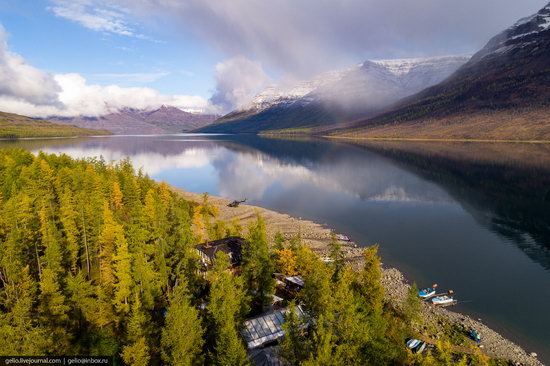 Tags: Krasnoyarsk krai · Norilsk city
<< Landscapes Illuminated by the Northern Lights in Teriberka
No comments yet.