Norilsk is a city with a population of about 182 thousand people located in the north of Krasnoyarsk Krai, about 300 km north of the Arctic Circle. A major center of non-ferrous metallurgy, it is the northernmost city in the world with a population of over 150 thousand people.
Climatic winter in this city lasts from the beginning of October to the end of May. The average January temperature is about minus 27 degrees Celsius. The polar day in Norilsk lasts from May 20 to July 24, the polar night – from November 30 to January 13. Free entry of foreigners to Norilsk is closed. Photos by: Slava Stepanov.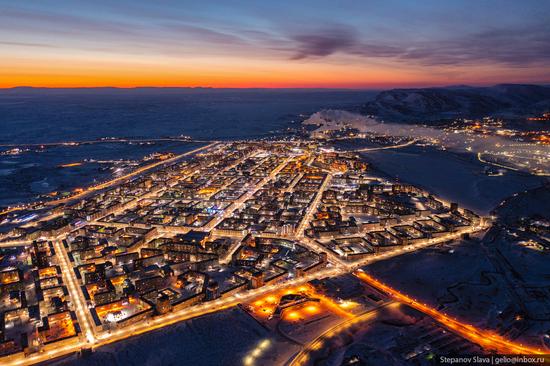 There is no overland communication by rail or road with other Russian cities. Norilsk is connected by road and the Norilsk railway to the port of Dudinka, which in turn is connected by sea to Arkhangelsk and Murmansk all year round. There is also an airport in Norilsk.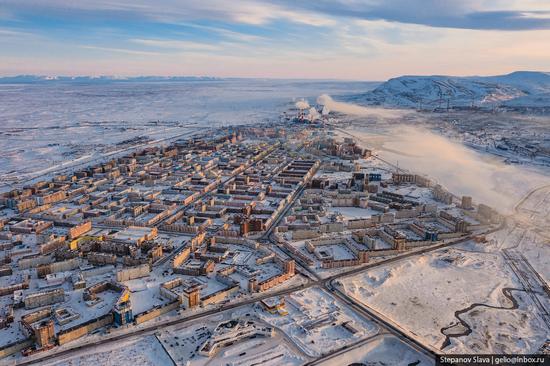 Gates of Norilsk – the main architectural ensemble of the city located on October Square.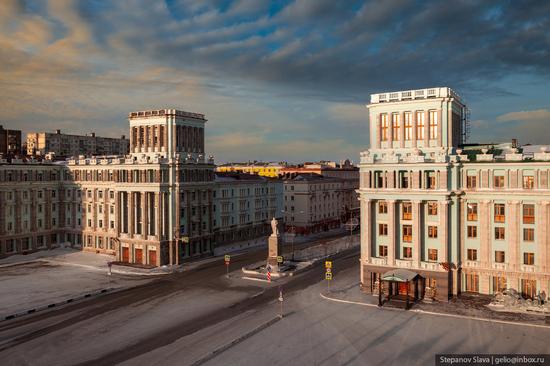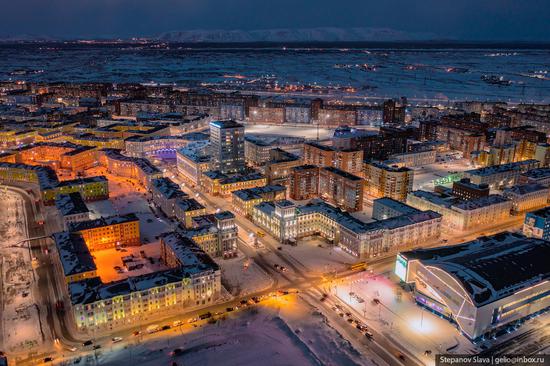 The building of the Polar Branch of MMC Norilsk Nickel. In the background you can see the building of the Norilskproject Institute.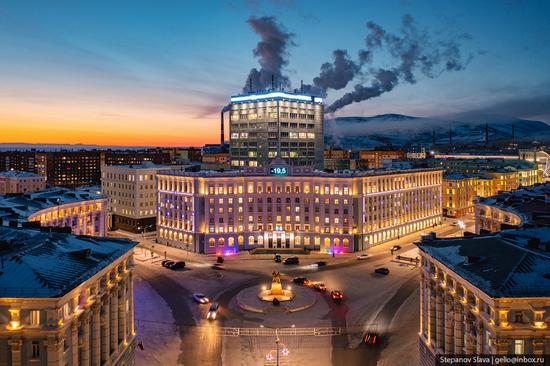 Lenin Avenue.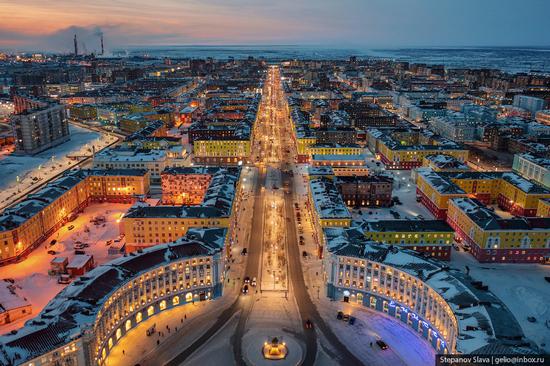 Museum of Norilsk.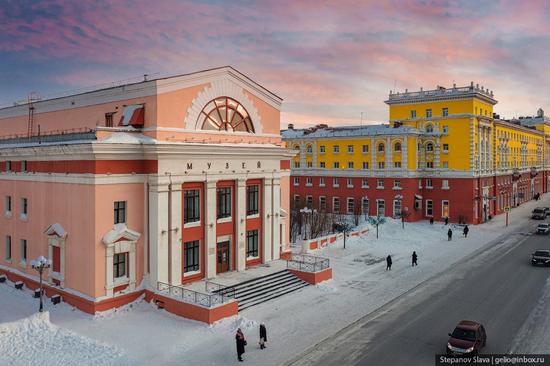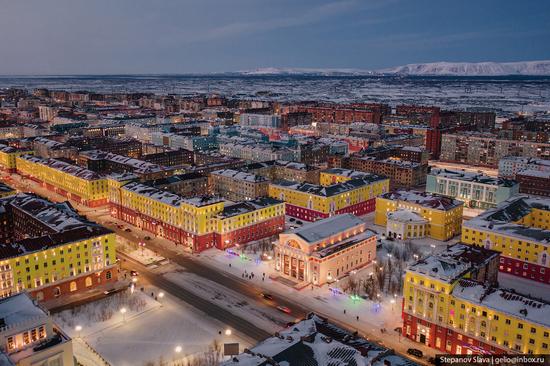 Norilsk Palace of Culture.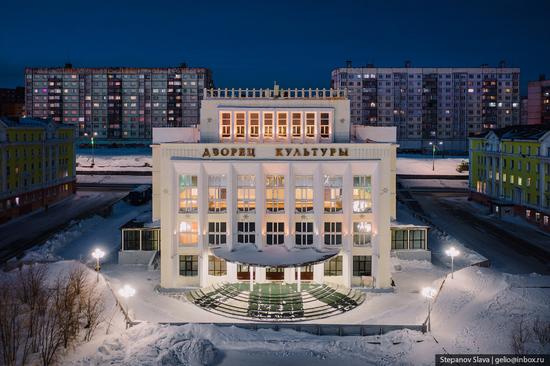 Norilsk Industrial Institute.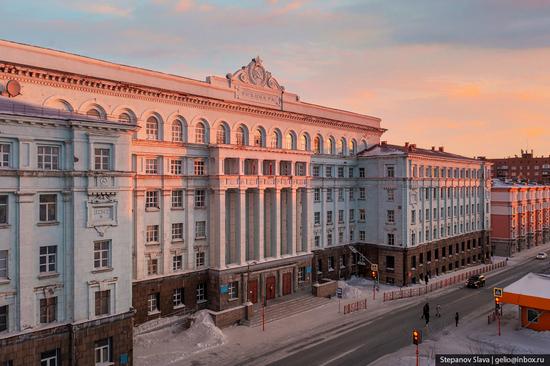 Norilsk Polar Drama Theater named after Vladimir Mayakovsky.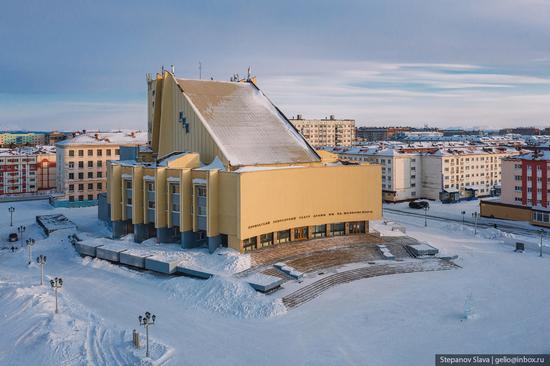 Mosque Nurd-Kamal.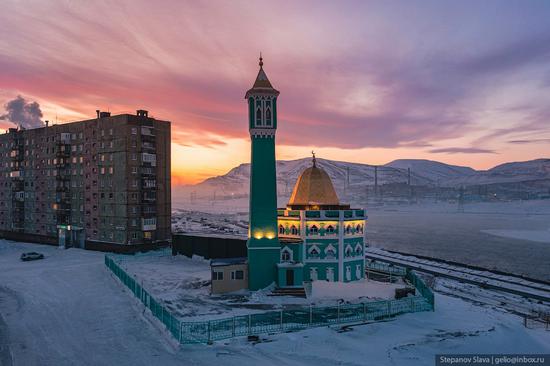 Cathedral of the Icon of the Mother of God "Joy of All Who Sorrow".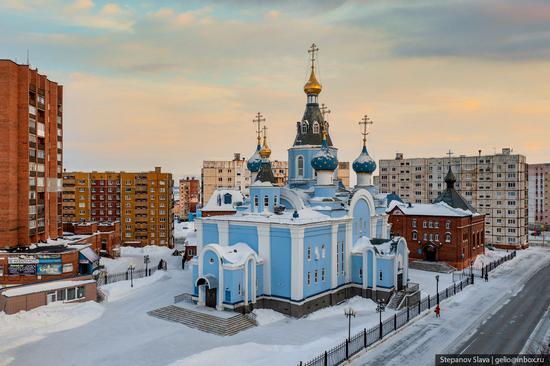 Church of the New Martyrs and Confessors of the Russian Church.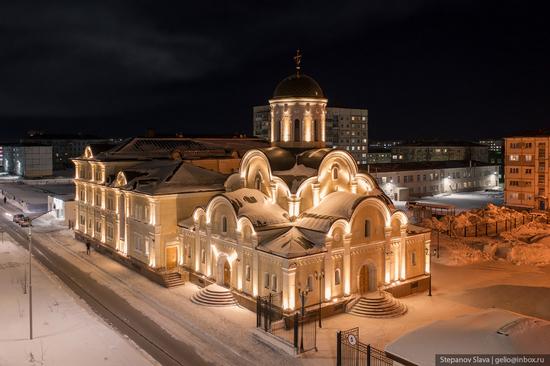 Hotel "Norilsk".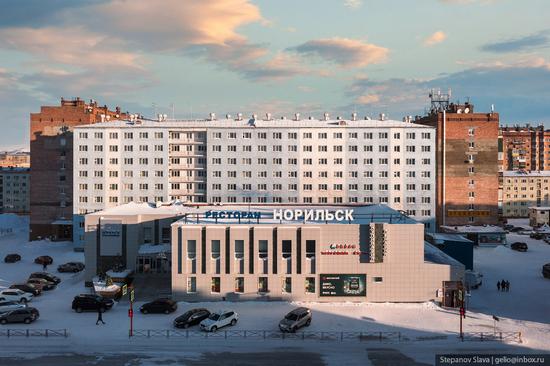 Sports, shopping and entertainment center "Arena-Norilsk".
Enclosed buildings protect the yard area from the wind, which can blow at a speed of up to 40 meters per second. This weather is called "black blizzard" as visibility during it is almost zero.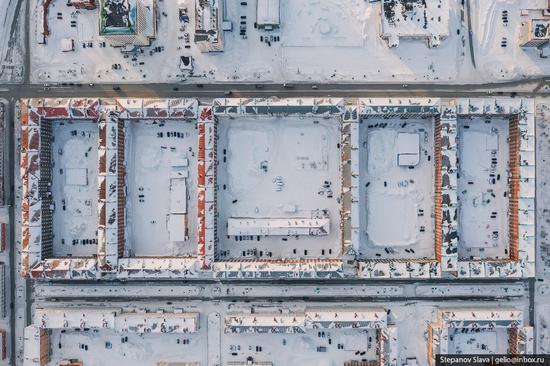 Norilsk Interdistrict Hospital and Perinatal Center.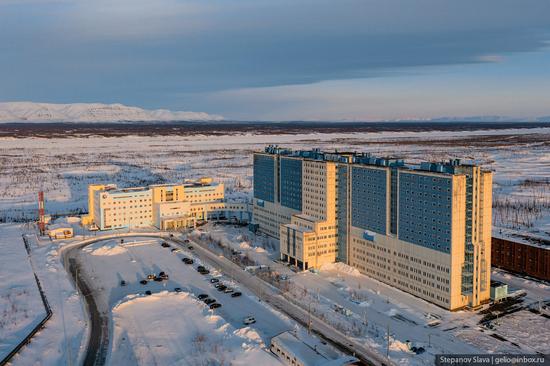 Copper plant in Norilsk smelting about half of the copper in Russia.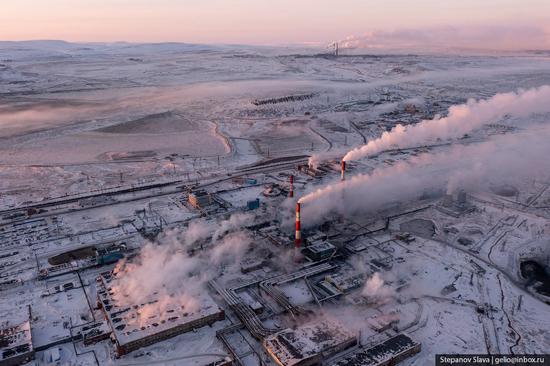 Nadezhda Metallurgical Plant.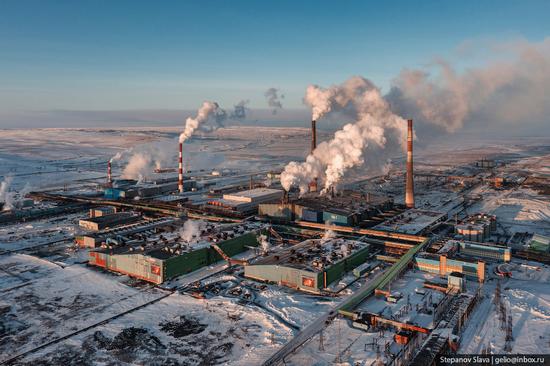 Large images of numbers on buildings are needed in order to make it easier to navigate during blizzards.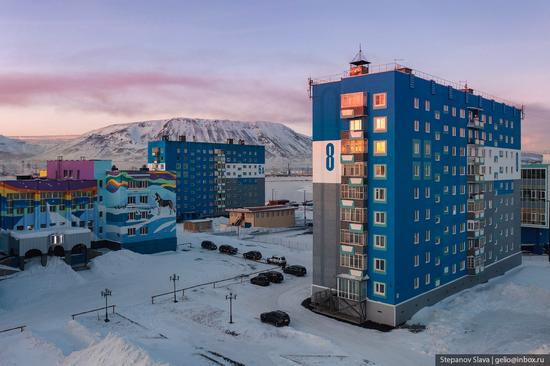 Children's Hospital of Norilsk.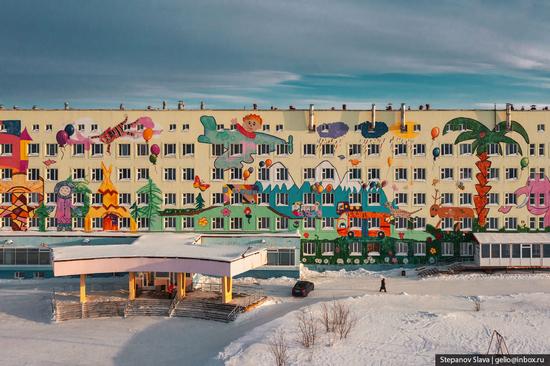 Shopping Center "City".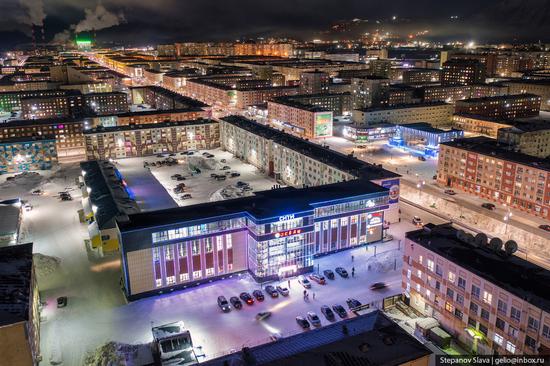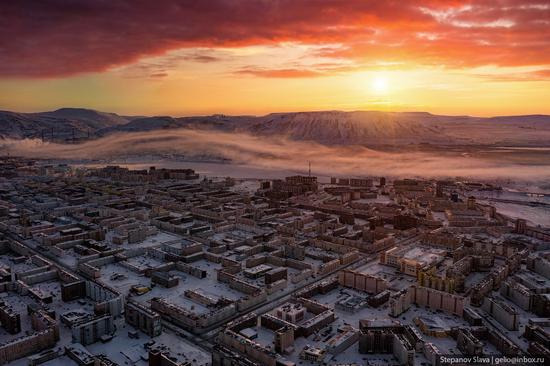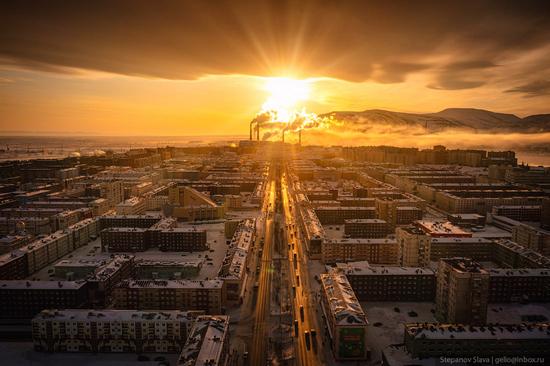 Tags: Krasnoyarsk krai · Norilsk city
<< Summer in the Lipetsk Nature Reserve
1 comment