The mountain park "Ruskeala" is a tourist complex located in the Sortavala district of the Republic of Karelia, near the border with Finland. The basis of the complex is an abandoned marble quarry filled with groundwater – a cultural heritage site and historic monument.
The park is located near the village of Ruskeala, about 30 kilometers north of the town of Sortavala. The length of the former marble quarry from north to south is 460 meters, the width – up to 100 meters. Ruskeala Park on Google Maps. Photos by: Maria Mitrofanova.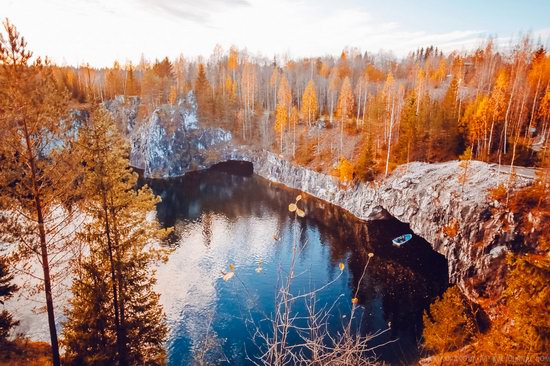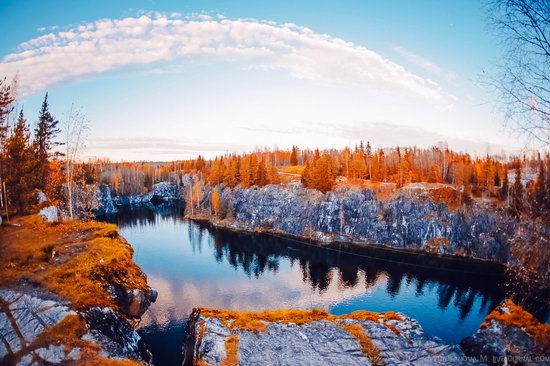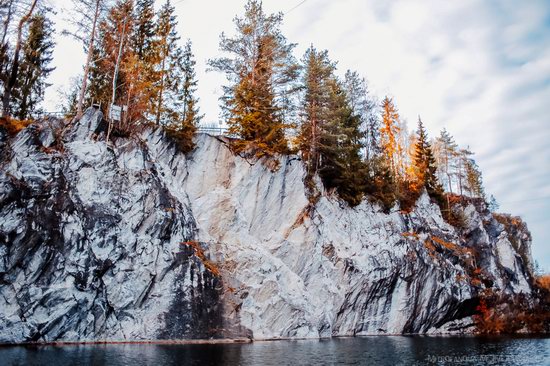 The walls of the old quarry are permeated with a whole system of underground workings. After the Second World War, most of them were flooded. The total length of the mine workings is several kilometers. Some old buildings and kilns have been preserved.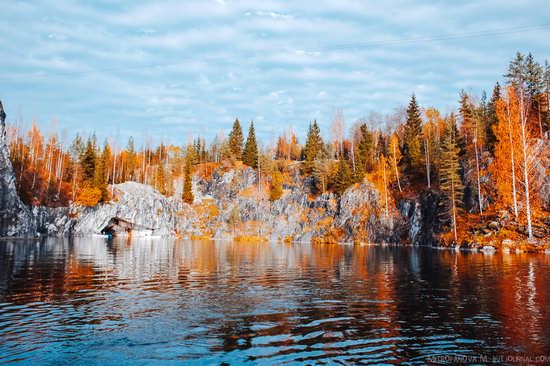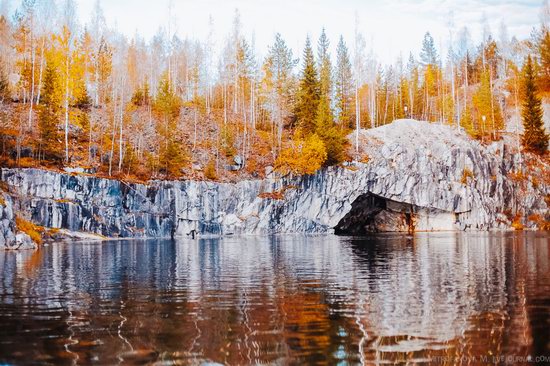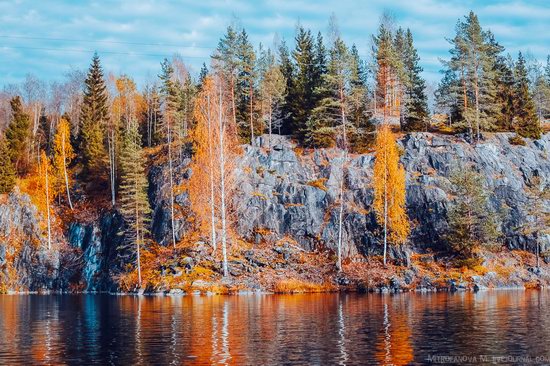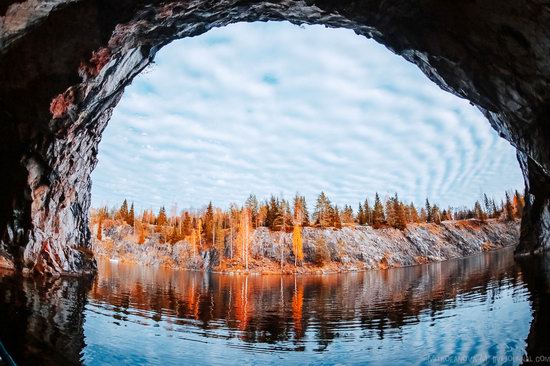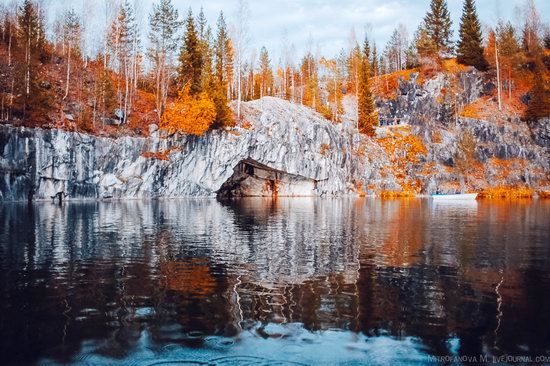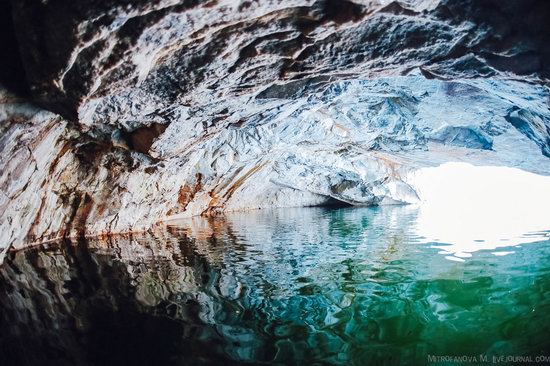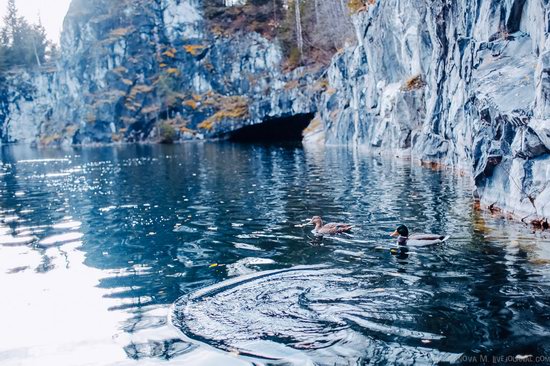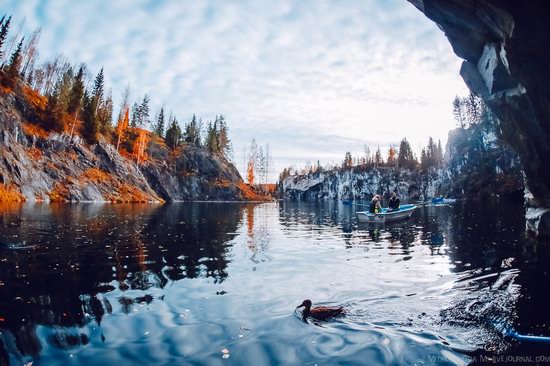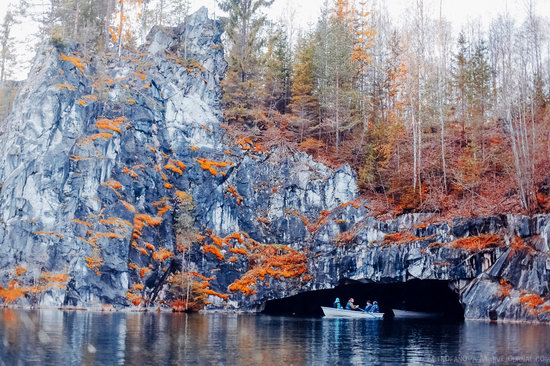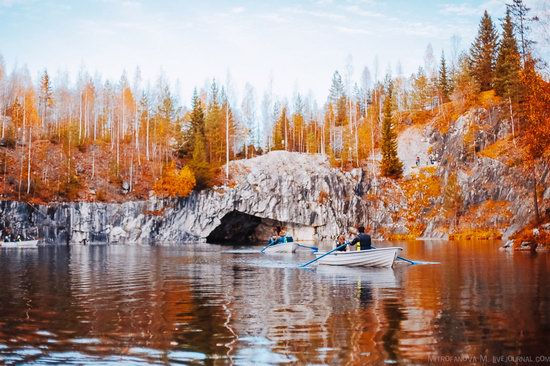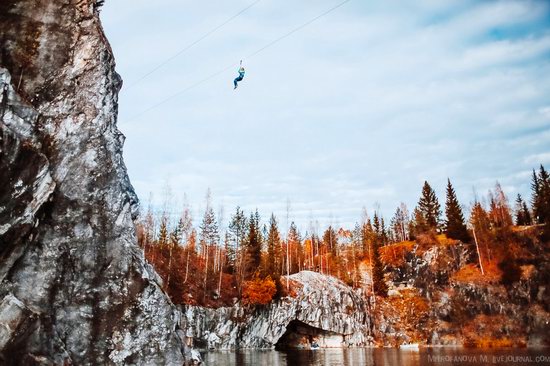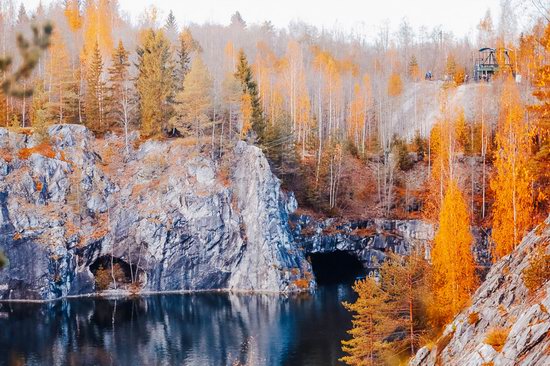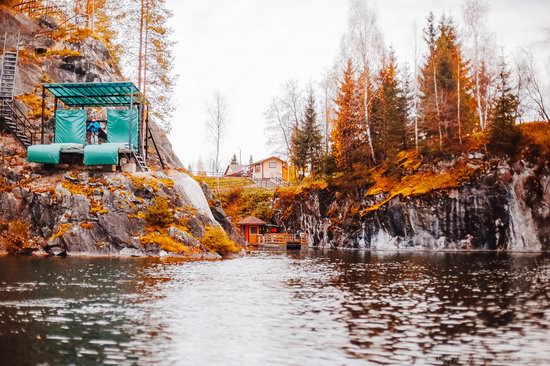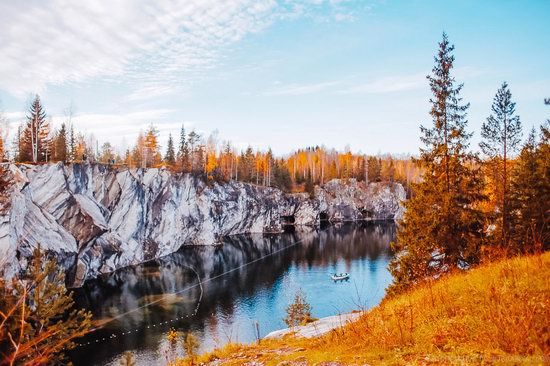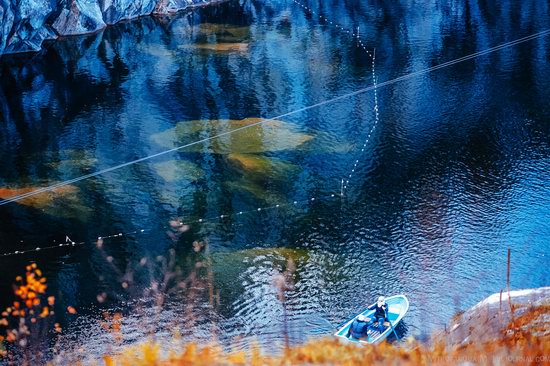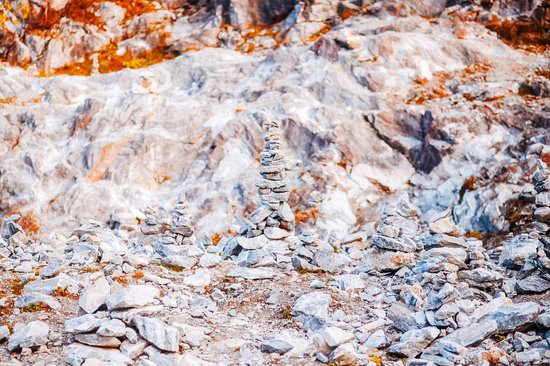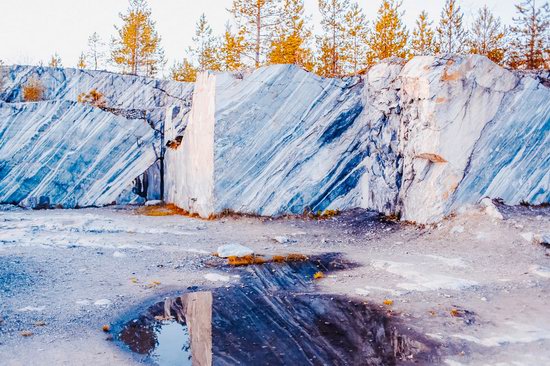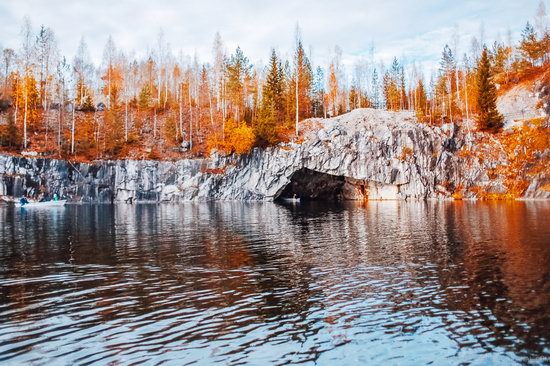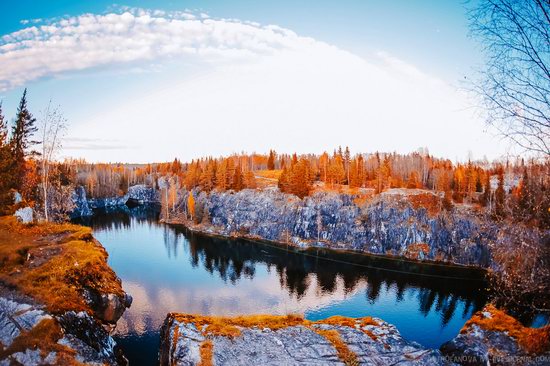 Tags: Abandoned · Karelia Republic · Petrozavodsk city
<< Nikolo-Ugreshsky Monastery from above
No comments yet.