If you ask people in Russia, what is "belyana", few will be able to answer this question. But only about 100 years ago, these giant ships sailed along the Volga and Vetluga rivers.
Belyana is an unpainted wooden flat-bottomed barge, used for timber floating on the rivers Volga and Kama in the 19th – early 20th centuries. Perhaps, these ships were the most unique river vessels in the world.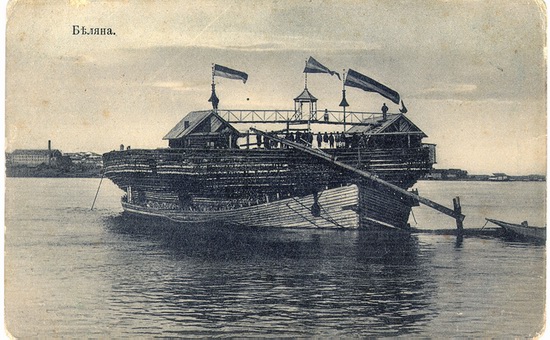 They were huge even by today's standards (length – up to 100 meters, load capacity – up to 13,000 tonnes).
Belyany were built in places of wood production in the Upper Volga and Kama regions, and were used only for going downstream. The main cargo was timber.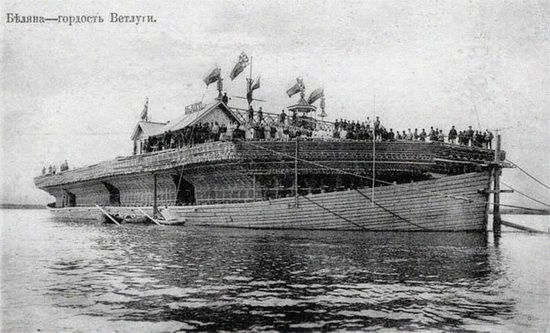 They floated mainly to Tsaritsyn (Volgograd), where the forest and the body of the ship were used as firewood or were delivered to sawmills for final processing.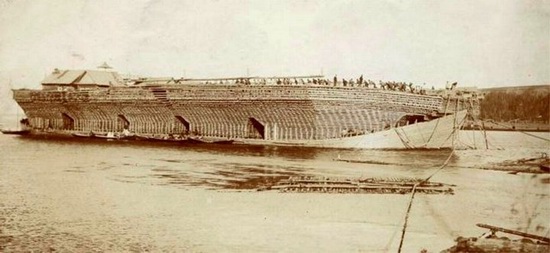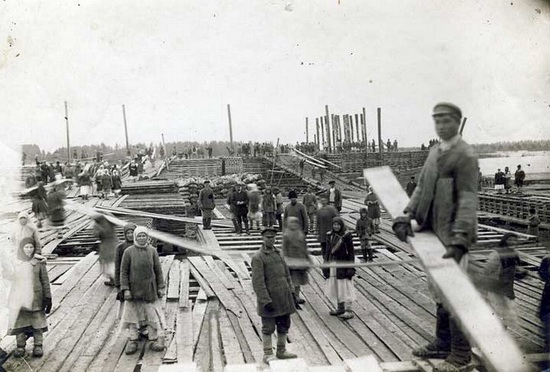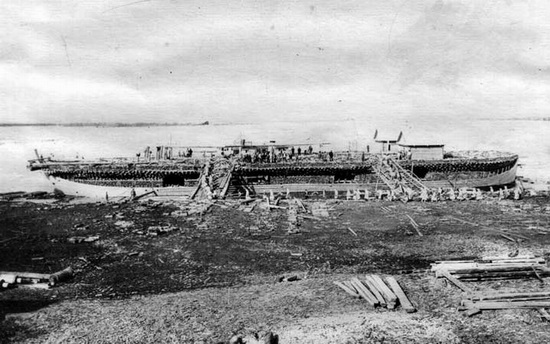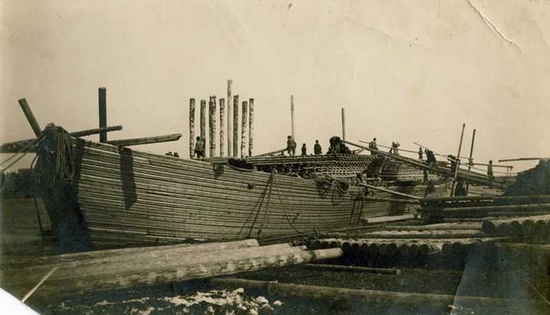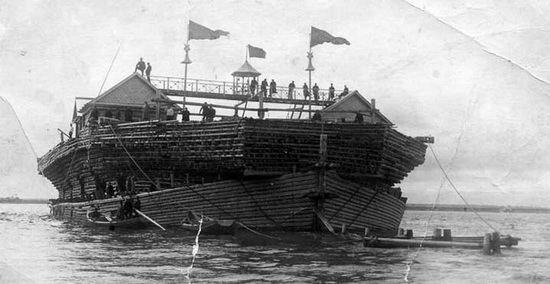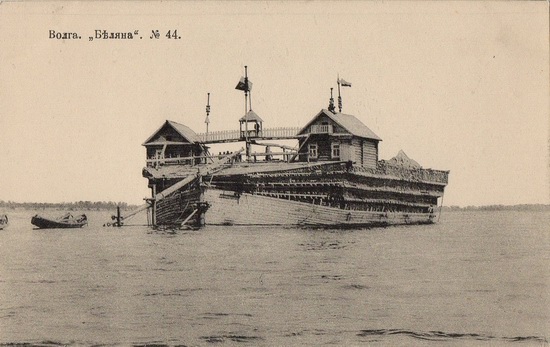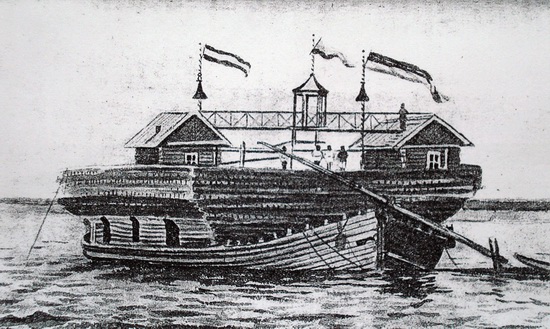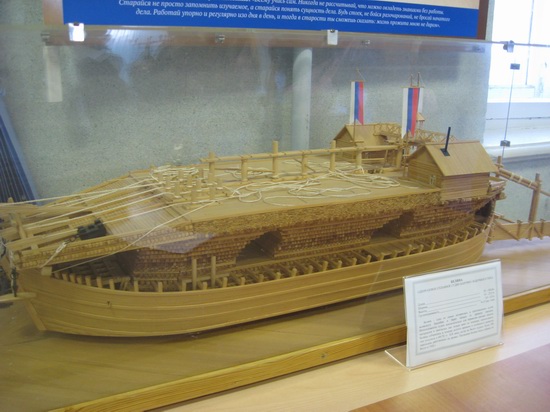 Tags: No tags
<< Saint Petersburg – above the three bridges
No comments yet.