The cliff of Bolshiye Pritesy, located in the west of the Chelyabinsk region, is one of the most famous and popular sights of the Ay River. The height of this steep rocky wall is up to 100 meters.
The Ay River is one of the most beautiful rivers in the Urals. In the Bashkir language its name means "Moon" or "Moon River". It flows through the territory of the Chelyabinsk region and the Republic of Bashkiria. The length of the river is 549 kilometers. It has a lot of picturesque cliffs, rocks, caves.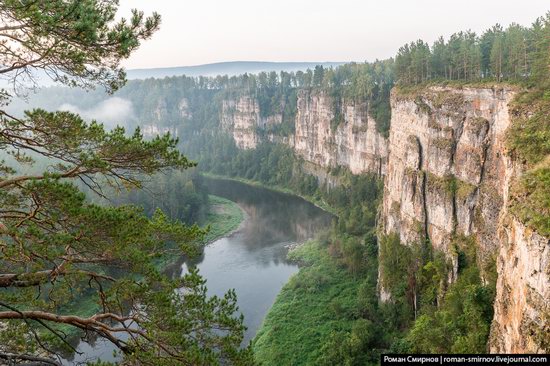 Bolshiye Pritesy stretches for almost one kilometer curved in an arc along the left bank of the river. From the top of the cliff you can see a beautiful view of the surroundings, the valley of the Ay River. Bolshiye Pritesy on Google Maps. Photos by: Roman Smirnov.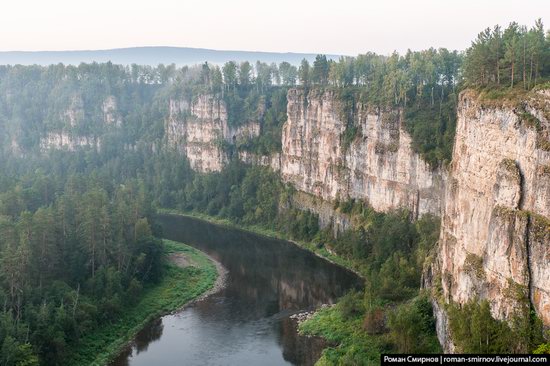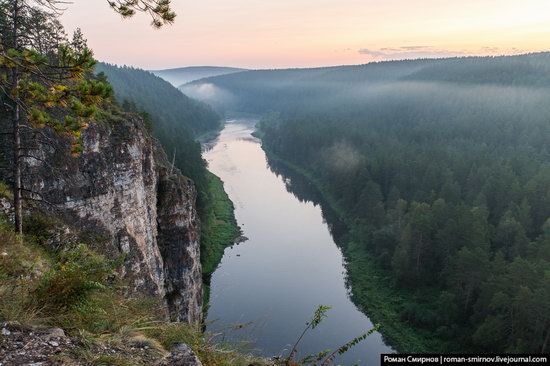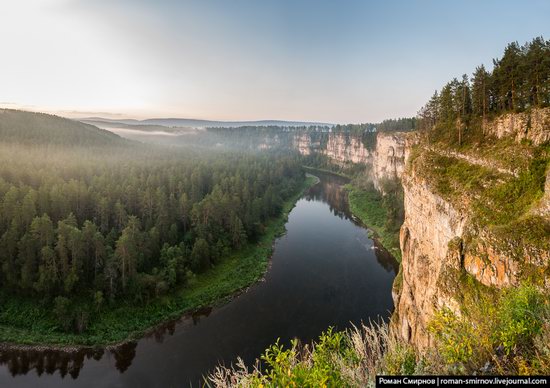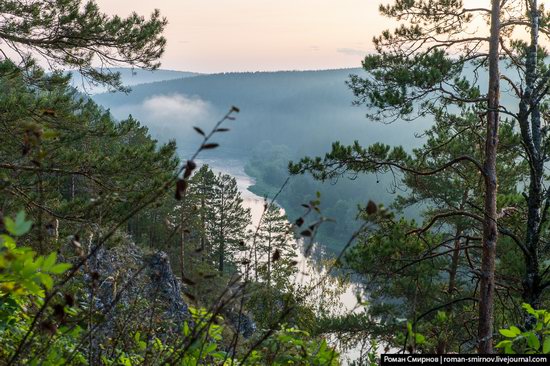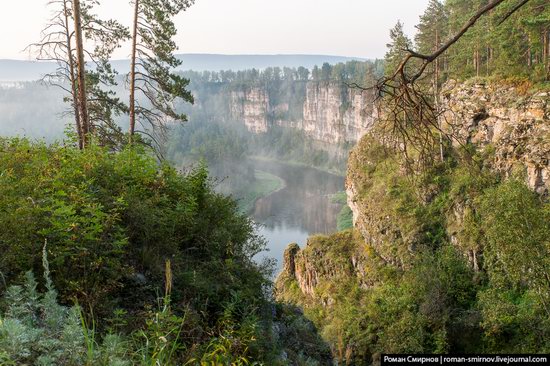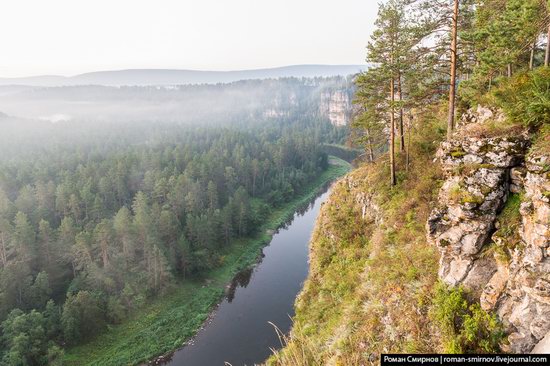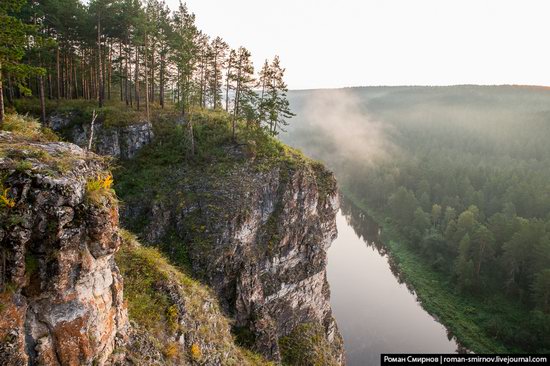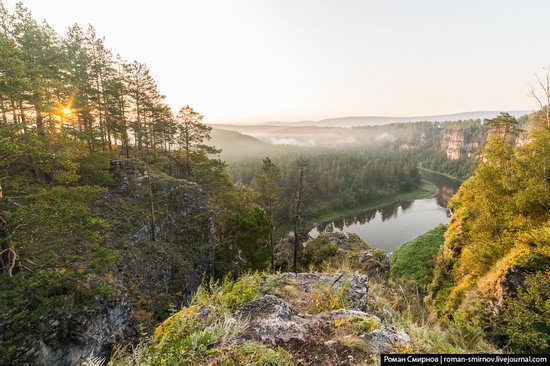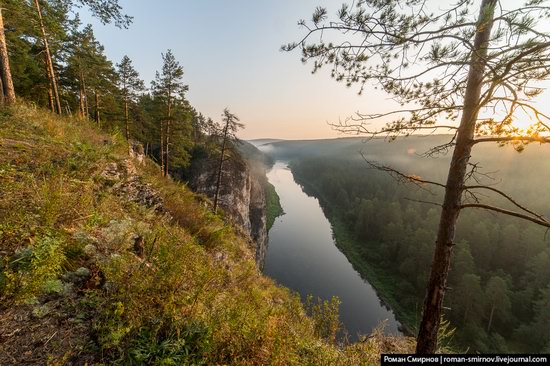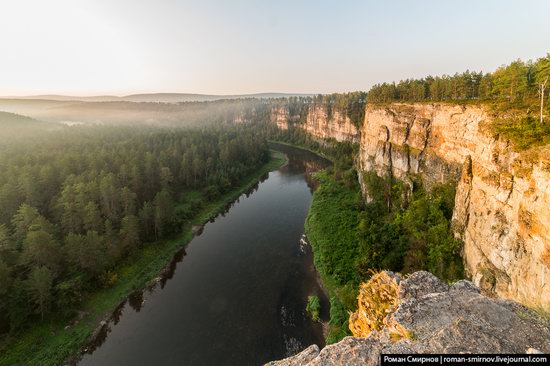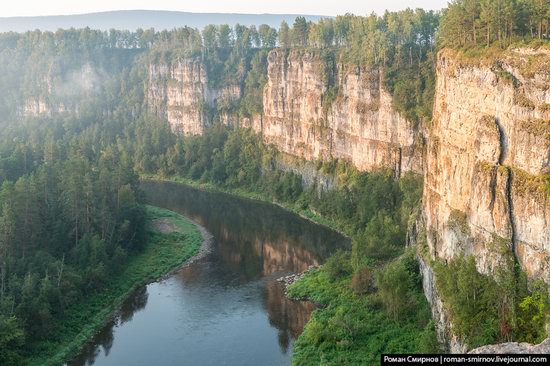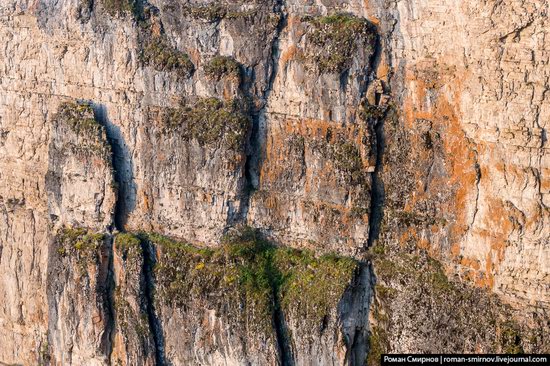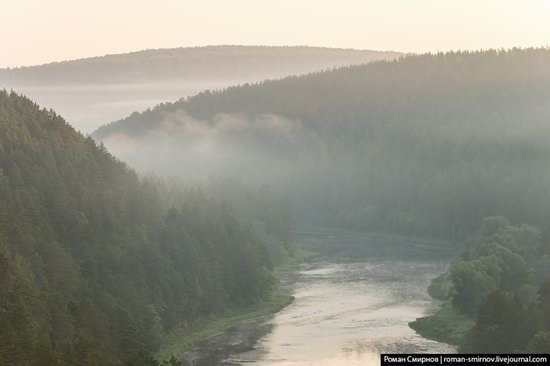 Tags: Chelyabinsk oblast
<< Torzhok – one of the oldest towns in Russia
No comments yet.