Kronstadt Naval Cathedral of St. Nicholas in Saint Petersburg was built on the project of the outstanding Russian architect V.A. Kosyakov as the main church of the Russian Navy in 1903-1913. On the memorial plaques installed inside the church, you can see the names of sailors who died in the line of duty.
Originally, the cathedral had richly decorated exterior and interior. In Soviet times, it was closed (1929) and was used as a movie theater, and later – as a club. Unfortunately, almost all historical decoration was lost.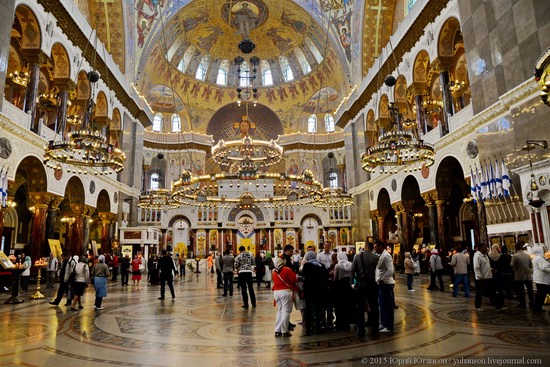 During the restoration, a scientific reconstruction of all the lost elements was performed. Today, the cathedral appears before you in all its pomp and splendor. Photos by: Yuri Yuhanson.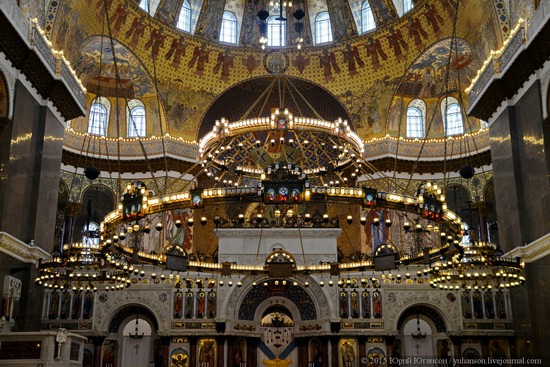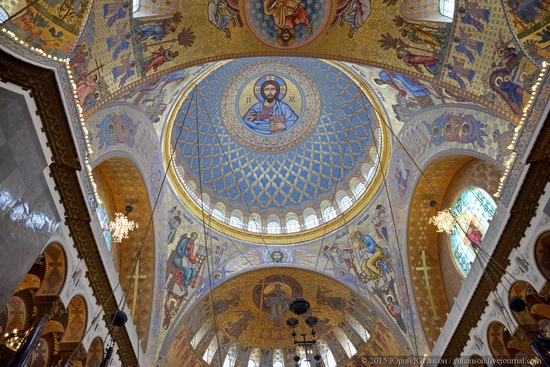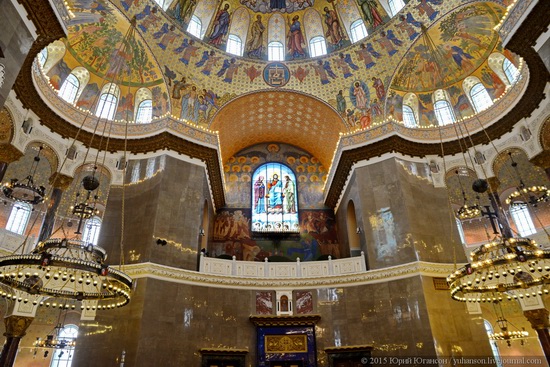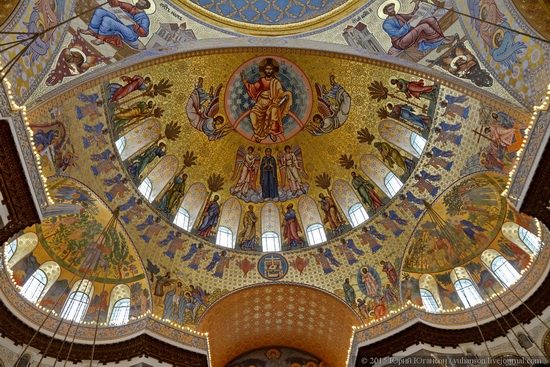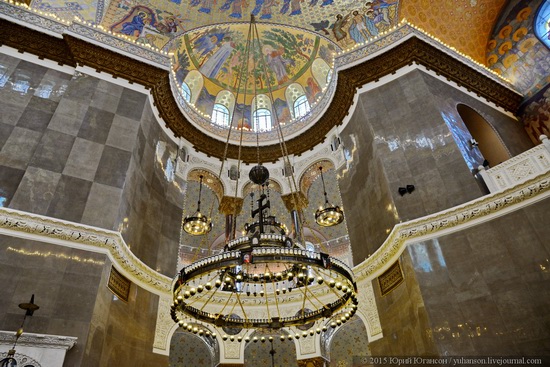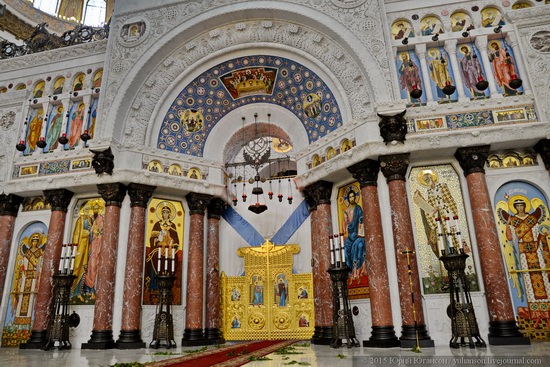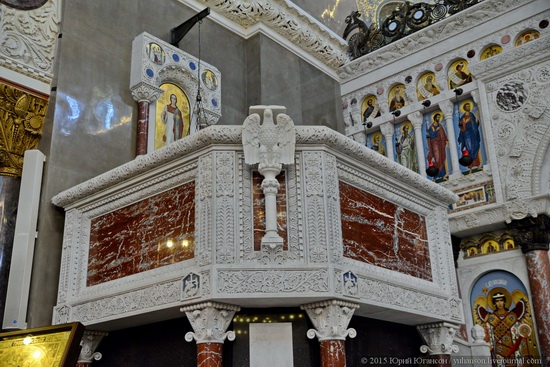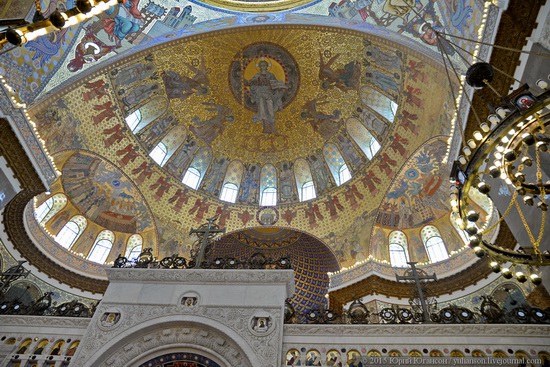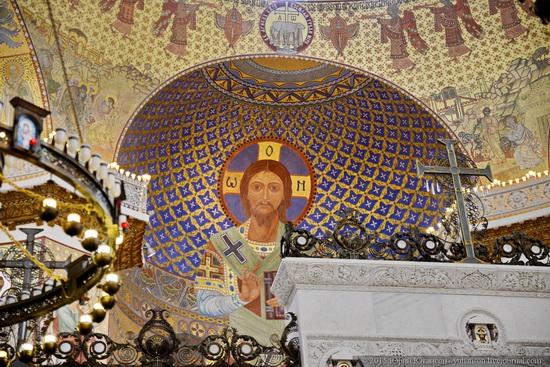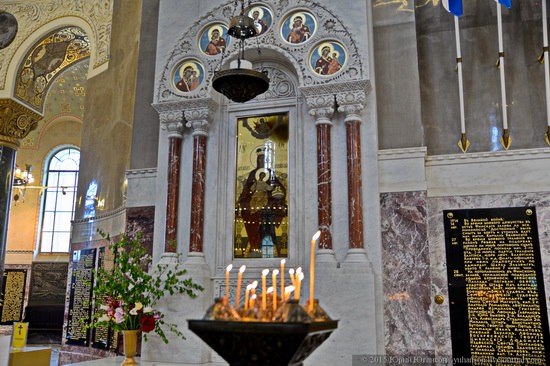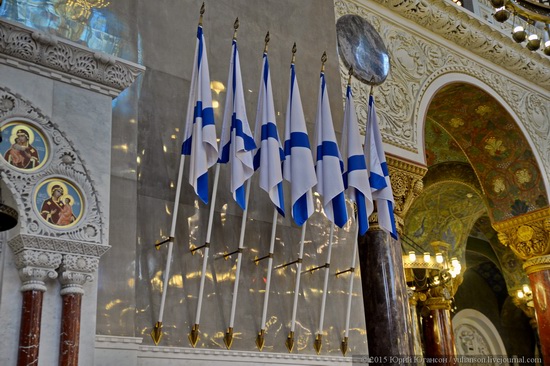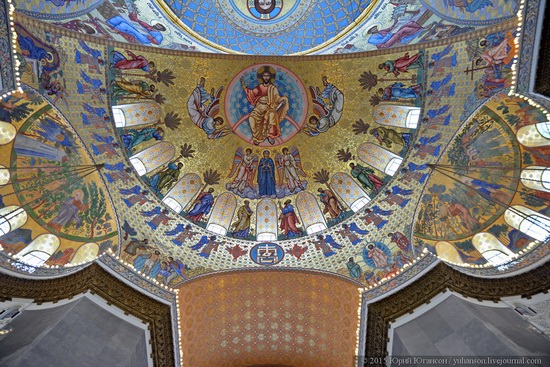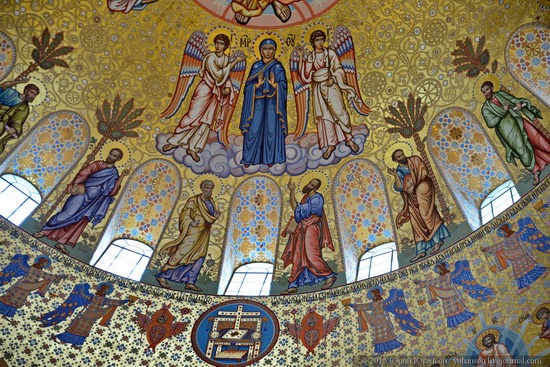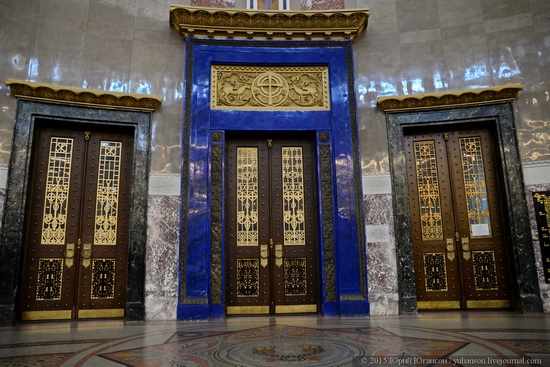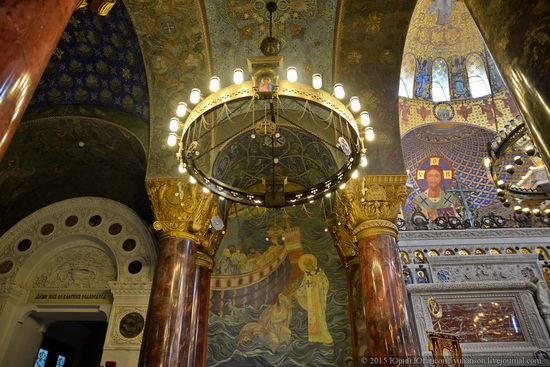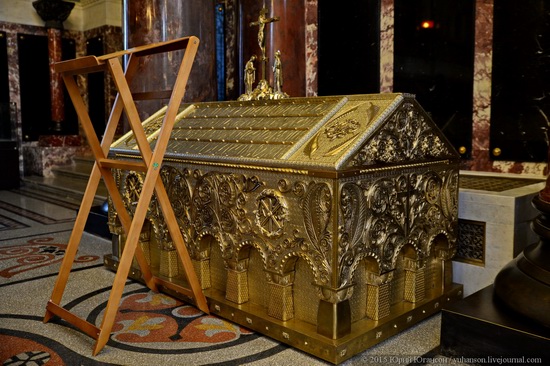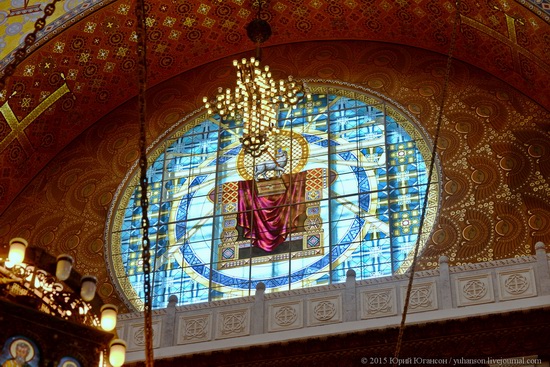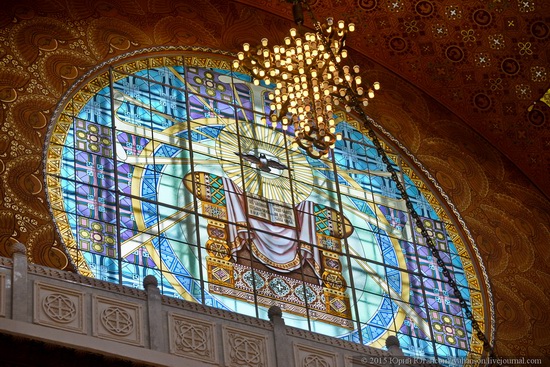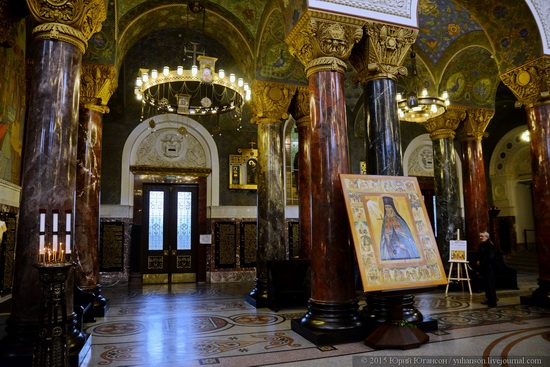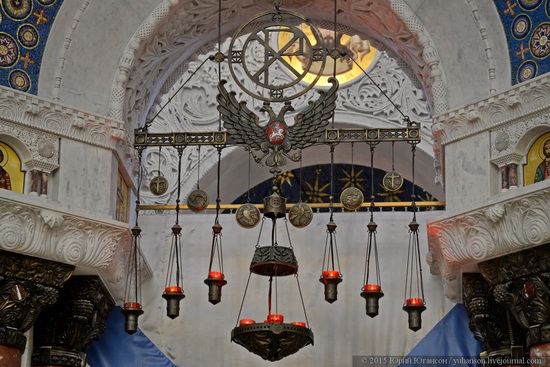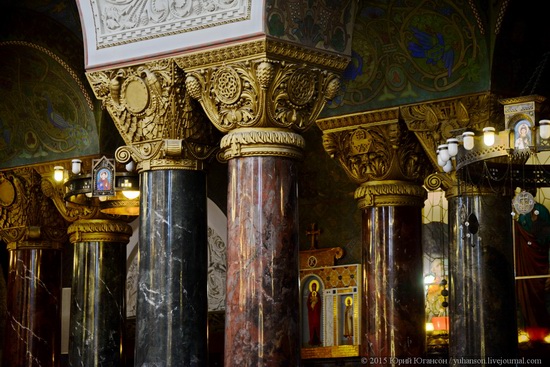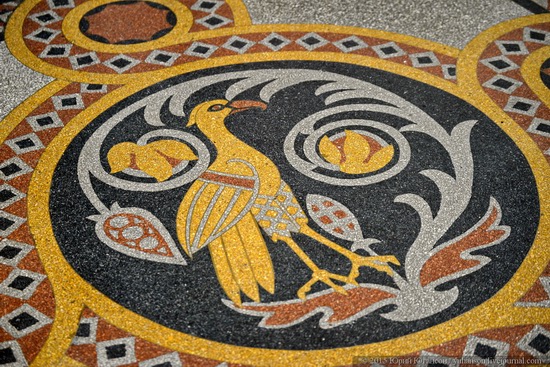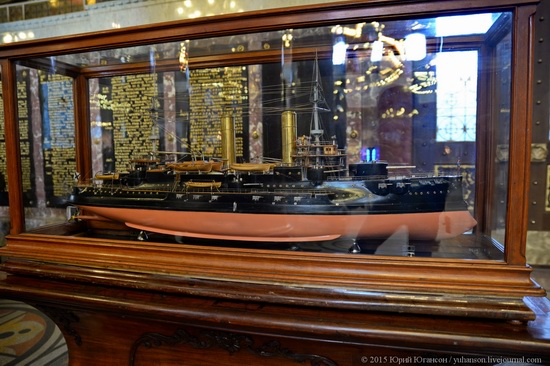 The Naval Cathedral in Kronstadt from outside
Tags: churches · Saint Petersburg city
<< The trip of the British photographer Luke Duggleby to Dagestan
1 comment