Saint Petersburg city has more than 90 rivers and canals (the total length is about 300 km) and about 100 water bodies (lakes, ponds, artificial reservoirs), which are spanned by about 800 bridges (excluding bridges in the territories of industrial enterprises).
That's why such pictures as this one, where you can simultaneously see three bridges, are not something out of the ordinary, but, at the same time, they are very picturesque. The photo was made by Ivan Turukhano.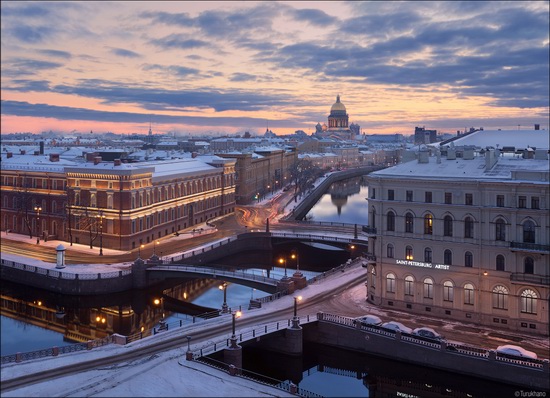 Tags: Saint Petersburg city
<< The Church of the Kazan Icon of Our Lady in Dolgoprudny
No comments yet.