Should I Study Abroad in Russia?
Russia is usually not among those countries that come to mind when one is thinking about international studies. A country that is often underestimated owing that it has amazing offers for international students.
If you are still asking yourself, "Should I study abroad in Russia?", then let's find some reasons why you should include Russia on your list of prospective international study destinations.
Forget Japan, USA, Canada, or Israel, according to the Organization for Economic Cooperation and Development (OECD), Russia has the highest number of educated populations worldwide.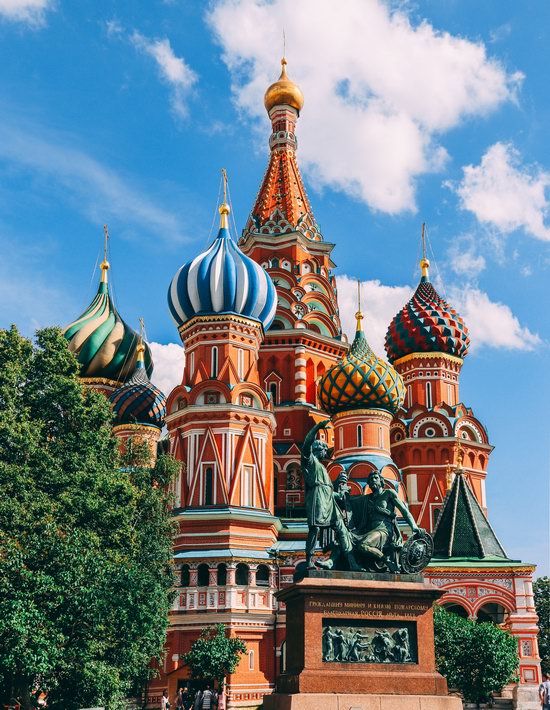 Photo by Nikolay Vorobyev.
Why Study in Russia?
There are reasons as to why more than 200,000 students from various countries study in Russian universities. Some of them have international students occupying 10%-20% of the classroom population. If you are still wondering why you should study in, then here are some of the advantages you should consider.
1. Comprehensive University Education
When it comes to Academics, Russia is known for its leadership in mathematics, physics, and natural sciences. However, you can still get deep and essential knowledge in all subjects including chemistry, biology, history, politics, and political science.
According to the 2020 QS World University Rankings, Russia registered 25 universities in the top 1,000 universities with Lomonosov Moscow State University leading the pack at position 84 worldwide.
The country hosts 766 universities that offer about 205 fields of study and 657 subjects for Bachelor's, Master's, Specialist, and Postgraduate students. These universities offer preparatory programs, short courses, vocational training, and an opportunity to learn the Russian language as a course.
The Worldwide Educating for the Future Index (WEFFI), an only major ranking that assesses inputs to education systems, ranks Russia number 26 when it comes to preparing students for demands of work and life in a rapidly changing world. This report determines the effectiveness of education systems by considering societal freedom and openness, teaching conditions, and policy approaches.
2. Affordable University Tuition Fee
To study abroad in Russia is cheaper when compared to equivalent universities worldwide. Here, the most prestigious universities are quite affordable, a factor that has made it easy for foreign students to consider them as great destinations for international studies.
Your tuition fee will depend on subject selection and standards set by the Ministry of Science and Higher Education of the Russian Federation. In any Russia university, you can pay at least 83,000 Ruble ($1,125.48) a year for a full-time Bachelor's Degree Program. It gets much lower when you step out of Moscow because fees vary from one region to another.
Also, foreign citizens get a chance to study abroad in Russia through scholarships (quotas) that award free tuition. Besides scholarships, foreign students can also benefit from exchange student programs offered by various Russian universities.
3. The Use of English Language
Since most teachings are in the native language, foreign students are required to develop a good command of the Russian language. Foreigners might find it hard to study in Russia due to a language barrier to communication, but the results are usually different.
First and foremost, the universities offer Russian language programs and courses for foreign citizens, which are usually free for sponsored international students. On the other hand, there is an option of enrolling in universities that offer their programs in English.
Getting a Russia university that offers its courses in British language helps a lot when it comes to writing essays. From top reviews, you can chat with essay writers and let them write your essay. There are enough professional essay writers for hire.
4. Availability of Dual Diplomas
Russia shares a common educational space with countries under the Bologna Declaration. Therefore, a Russian diploma is recognized in counties that signed an agreement with them. Furthermore, there are joint programs between foreign and Russian universities to issue dual diplomas to their graduates.
5. Study Abroad in Russia Student Benefits
Students studying in Russia are eligible for a range of discounts, especially in public and entertainment facilities. There is plenty of social activities you can do as a foreign student such as sports, tourism, camping, and volunteering.
In any Russia university, you are likely to find on-campus hostel accommodations. According to foreign students, most universities in the country have infrastructure and dormitories that are of good standards. International students get to spend less on food because most items are affordable, especially when you study outside Moscow.
Tags: No tags
<< 7 Steps to Learn Russian for an English-Speaking Person
No comments yet.