Soviet propaganda is propaganda of communist ideas and the Soviet way of life. It was carried out deliberately and centrally under the direction of the Communist Party and was officially called the ideological work, educating the masses, etc.
The propaganda combined the universal values (freedom, social justice), and patriotism. Propaganda was conducted through the media, books, movies, theater, and visual art. Today it is the part of Soviet cultural heritage.
Let's take a look at how it all began during the Civil War and establishing of Soviet power in 1917-1923.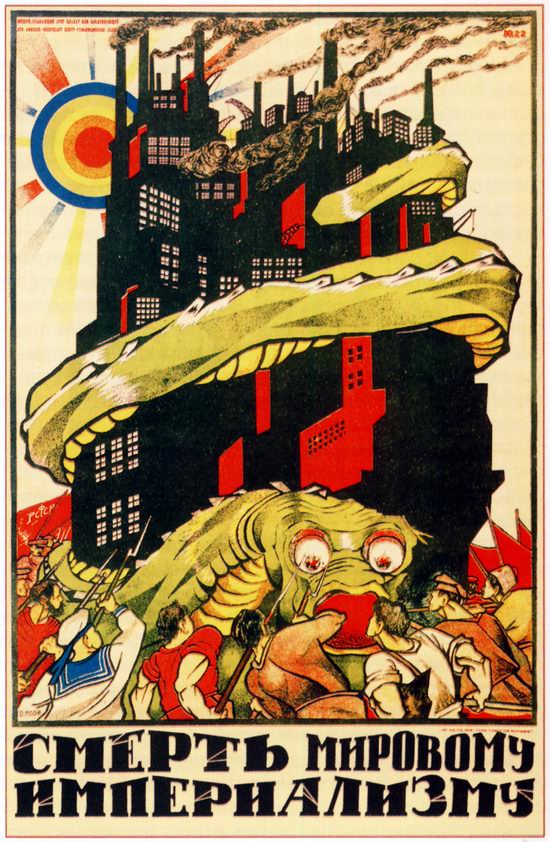 Death to world imperialism!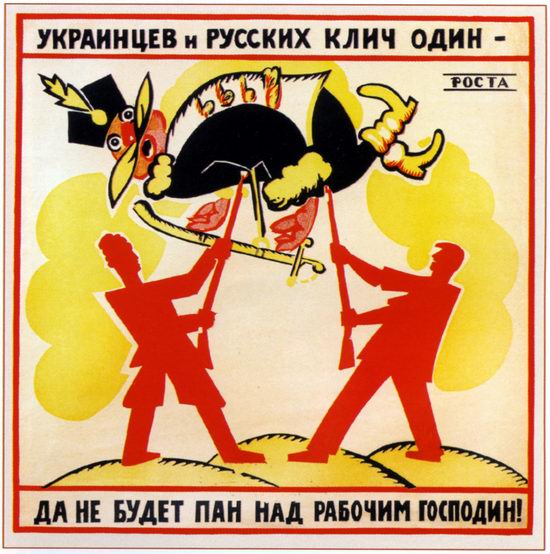 Ukrainians and Russians have common call – No master over worker!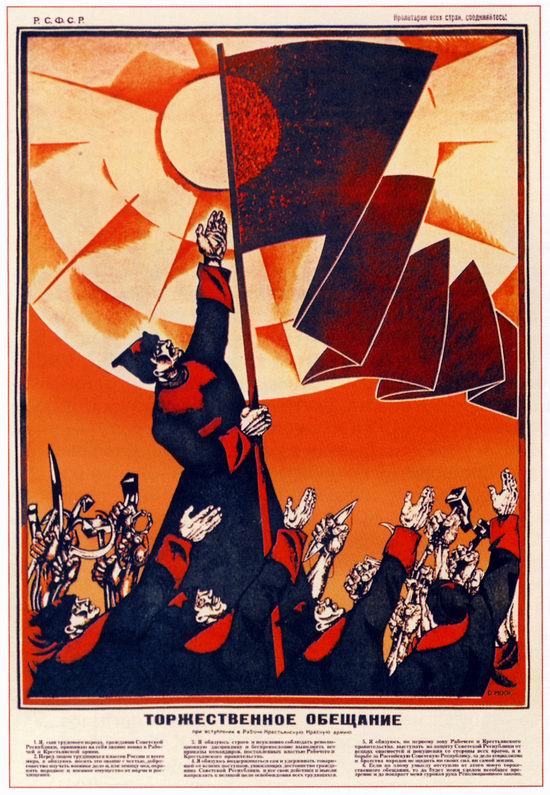 Solemn promise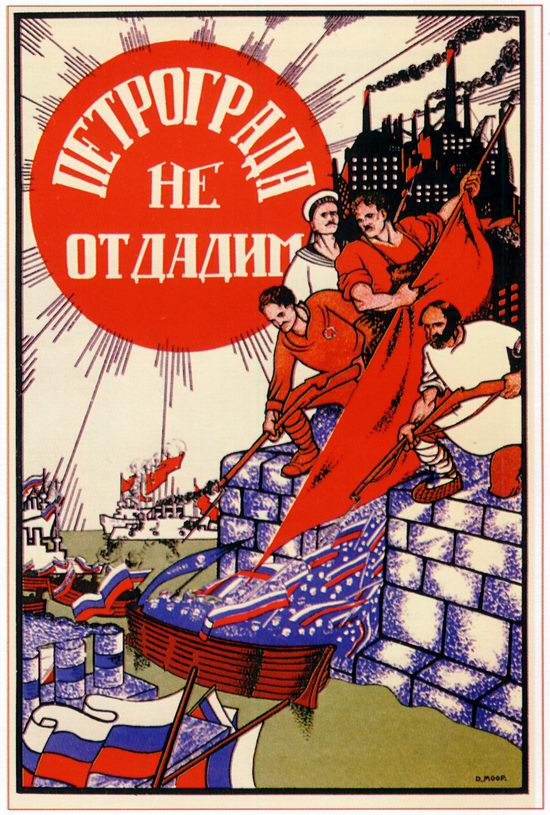 Petrograd will not give up! (Petrograd = St Petersburg)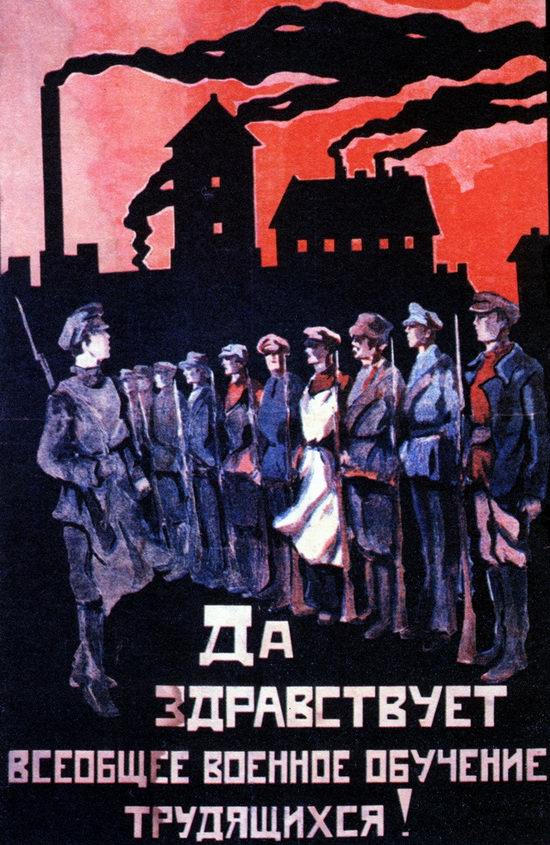 Long live the general military training of the workers!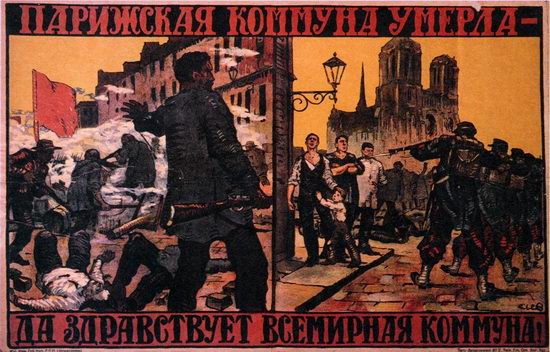 The Paris Commune is dead – Long live the World Commune!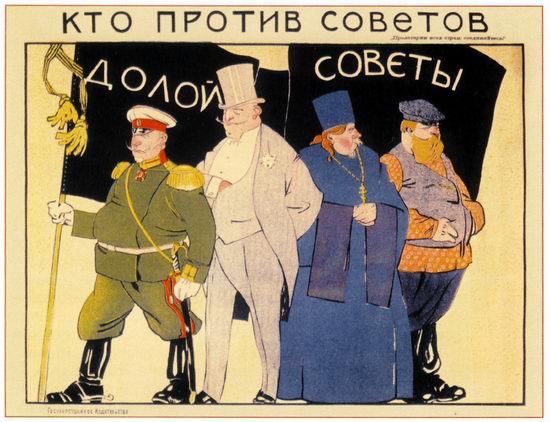 They are against the Soviets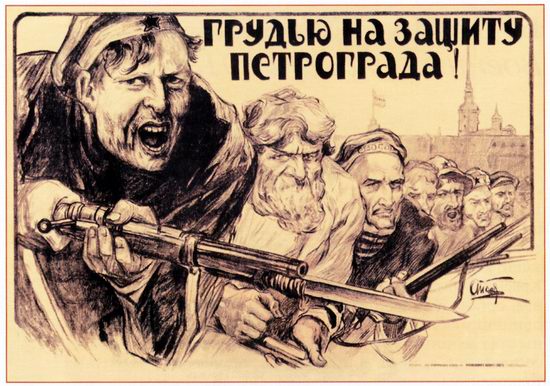 Stand up staunchly for the defense of Petrograd!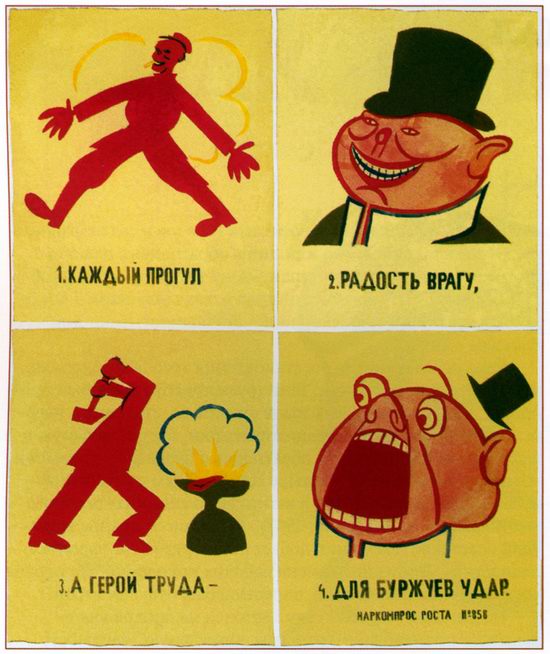 Each truancy – joy to the enemy; hero of labor – attack on bourgeois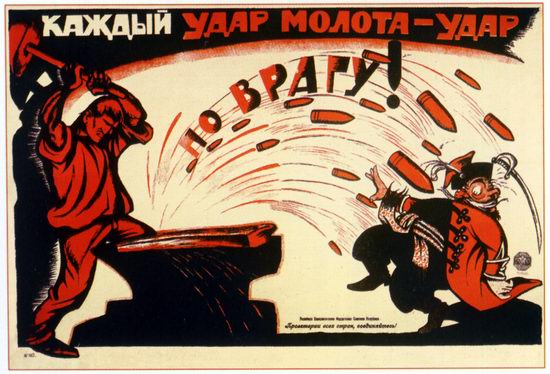 Each hammer blow is a blow at the enemy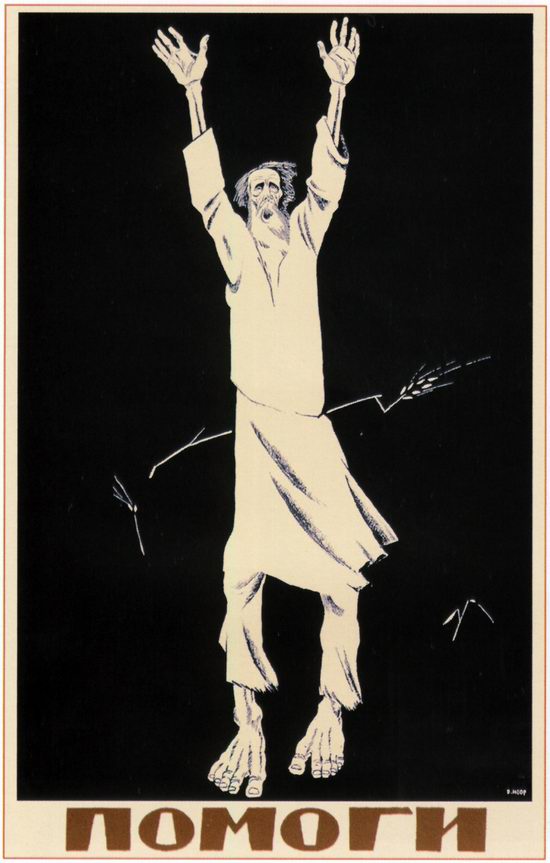 Help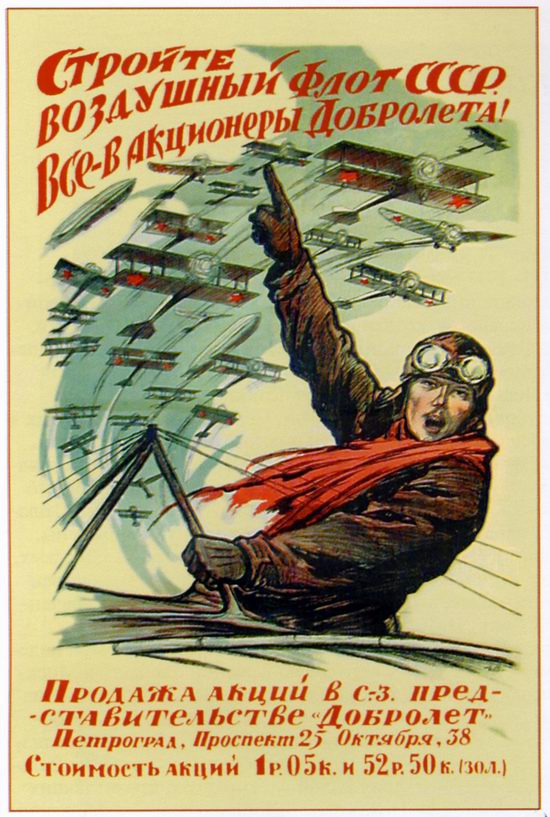 Build an air fleet of the USSR. Become the shareholders of "Dobrolet"!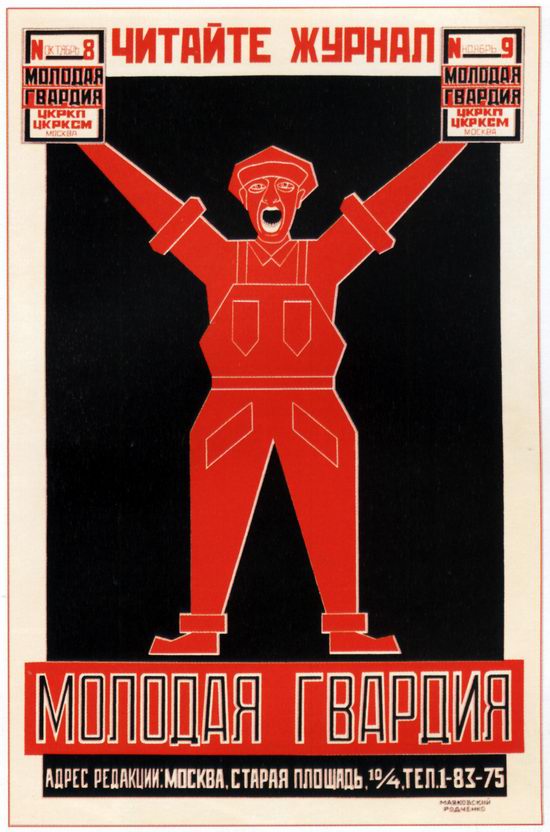 Read the magazine "Young Guard"
Tags: posters · propaganda · Soviet past
<< Key facts about the sale of Alaska
1 comment