Russia has become one of the top countries for international students to acquire higher education. Some of the reasons why students are now being influenced to study in Russia is the cheaper tuition fees with some as little as $1,000 to $6,000 a year, and best living standards for approximately $430-$580 depending on where you are.
Most international students have different student visa requirements to acquire a Russian embassy visa to study in Russia. If you are wondering how to get a student visa and how much does it cost to get a Russian Visa, this article will guide you with the process.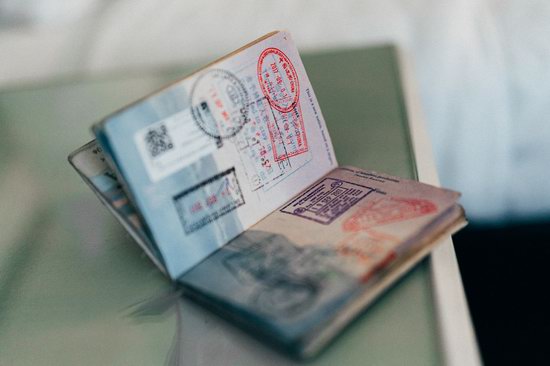 1. Applying to University in Russia
Being accepted into a course at a university is the first step on how to get a student visa for Russia. When applying, you might require to pass an exam that could be online, give an interview, and go through a competitive process. These kinds of exams and assignments might also be given during your time as a student there for which you might need some help.
Because of a change in the education system, such as in Australia, many students need assignment help with their homework. Even while studying in Russia, students from Australia can turn to online writing services for help. You can apply up to only six universities in different federal regions. Being accepted into a university will get you an invitation to apply for a student visa.
2. Invitation Letter for Education Visa
Getting accepted into a university will give you an official invitation that is issued by the Ministry of Foreign Affairs and the Federal Migration Service of Russia. For some, the invitation might also come from the university.
3. Finances for Russia Study
There are different opportunities for a scholarship from the government if you study in a state university in Russia, or in one that is state-funded. International scholarship for foreign students can be up to $10,000 a year which is granted by the Russian Ministry of Education and Science. This will be certified with a six-digit number that can be used in the application.
4. Russian Embassy Visa Application
Consulting with the embassy or consulate of your country will let you know the student visa requirements. However, in general, you will need a passport or ID valid for 18 months at least from the date of visa with at least two blank pages, an original official letter of invitation, a medical certificate to show HIV negative, one passport-sized photo, completed online application form print out, a photocopy of the front page, and consent from parents or guardian if you are under 18.
If you are wondering how much does it cost to get a Russian visa, you can check with your embassy or consulate.
After acquiring the visa, there are other mandatory procedures:
a) Entering Russia custom
As a foreigner, you will have to complete a migration form in your writing that is distributed in the planes and trains to be presented at customs. In the control stations such as the airport or the train station, you will be handed a detachable part of the form as a migration card which you will need to keep with you during your time in Russia.
b) Register for Migration Services
As a foreign student with an education visa, you will need to register with the Russian Federal Migration Service within the seven days of your entry to Russia, for which you can get help from your uni. The university will need an original copy of passport, visa, and migration card which will later be stamped.
c) A work permit under an education visa
Only if you are a full-time student in an accredited university and are 18 years and above will you be eligible for a work permit. These professional work permits are valid for a year and can be extended based on your employment contract.
The work permit for student visa requirements is a passport, migration card, employment contract, confirmation as a full-time student, application form, and the HIV negative status.
d) How to get a student visa extension
When you acquire a Russian embassy visa, as students you will be limited to three months. To keep getting the Russia study, you will need to apply for an extension for which you need to contact the university international office 30-40 days before the expiration.
If you are wondering how much does it cost to get a Russian visa extension, it is RUB 1,600. Overstaying can cost you RUB 2,000 to 5,000 and deportation for five years!
Tags: No tags
<< Color Photos of Smolensk in 1912
No comments yet.