7 Main Entry Requirements for Russian Universities
No comments · Posted by Alex Smirnov in Education
Over the decades, Russia has turned from the largest post-soviet republic recovering from the economic crisis which followed the fall of the USSR into a world's superpower that dictates the rules. Even though there are still many internal policy issues that need to be resolved, the country's main asset remains unchanged – educated and hardworking people driving scientific and industrial progress.
That's why Russia has started to enjoy particular attention being paid to its universities by foreigners. Several of its educational institutions have recently made it to the list of the world's best universities. That brings over 300,000 international students interested in enrollment in Russian colleges every year.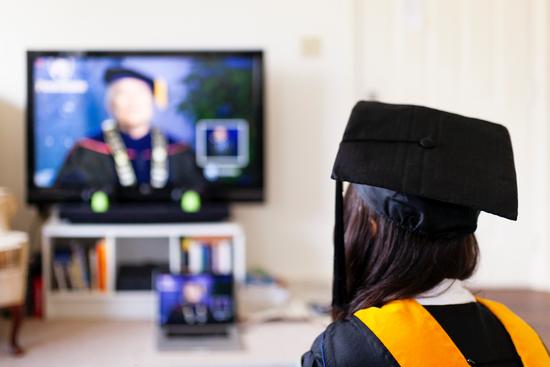 Given this rising popularity, we decided to clarify entry requirements and application procedures for Russian universities that turn out to be slightly different from those of universities in English-speaking countries.
Choose the Program and University
Before you learn how to apply to a university in Russia, choose it. Be critical when it comes to picking up a subject and a university, be prepared that you'll study a lot of other disciplines. The higher education in Russia is comprehensive, so you'll learn a bit of everything while focusing on the main subject.
Quite often this is the reason why students start looking for essay writing help and a great essay writer from day one. No worries, there are plenty of services ready to help you.
Be critical when choosing a university. Keep in mind that studying in Moscow and Saint Petersburg costs more than in other cities but ranks higher in the world's top ratings.
Find out More about University Application Procedures
There are many ways in which you can apply to universities in Russia. Each of them may have a different procedure. That's why the best way to act is to find out the requirements before even starting to collect all files and documents.
Usually, international students can use the following scheme:
They can apply directly through the official university website, or
They can use the official Study in Russia website.
Ensure All Entry Requirements Are Met
First, learn what it is that your university demands from you. Different academic institutions have diverse selection criteria. You'd better get in touch with the admissions office if you have questions.
In general, to apply for a university, you should provide:
A fully completed application form
A Bill of payment of the application fee
A proof of already received education
A transcript of records
A passport-sized photo(s)
Copies of passport and IDs
A motivation letter
Some degree programs may require additional documents.
The process usually happens in two stages:
Firstly, students submit certified copies of all documents translated into Russian via the Internet
Secondly, if they are admitted, they bring original files and other certificates the university may require. For example, a medical statement confirming the health status or medical history.
Students coming from certain countries may need to undergo additional procedures. For instance, they may be required to go through the legalization of diploma procedure.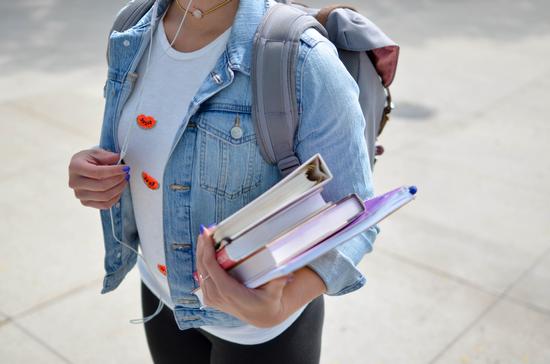 Check Language Requirements
To enter one of many English-taught degree programs, international students should provide proof of their language competence. Russian universities usually accept the following tests:
TOEFL iBT
IELTS Academic
PTE Academic
Many universities accept foreigners for Russian-taught programs, offering preparatory courses or courses intended to advance the knowledge of the Russian language.
Meet the Deadline
You are obligated to follow the application deadline by all means. No deviation from it is acceptable. Thus, before even starting to collect all files and documents, find out when exactly you should submit them.
Usually, students have the following options:
Application for the autumn semester: applications are accepted between January and July
Application for the spring semester: applications are accepted between September and January
For students applying for Ph.D. programs, these deadlines may be different.
Upon Receiving the Acceptance Letter
The quest for education does not end when you get the acceptance letter. It actually begins there. When you know that you've been accepted, you should:
Confirm that your acceptance letter is received, and you are willing to proceed with the enrollment
Apply for a student visa which usually takes from 2 to 3 weeks to be issued
Apply for medical insurance in Russia and finalize all medical procedures
Search for scholarships and grants to decrease the financial burden. More than 15,000 different options are available to international students
Summing Up
To be considered for the enrolment to a Russian university, an international student should provide:
A carefully filled-out application form
A confirmation that the application fee has been paid (where applicable)
A certified copy of a Bachelor's or Master's diploma or a document confirming high school completion
A transcript of academic records providing the information on a student's academic achievement
Copies of passport or ID as well as a few passport-sized photos
A motivation letter where a student explains their interest in the program and the choice of a university
An English language proficiency certificate for programs taught in English
When you are done with the application, you should be ready to work with the consulate and insurance agencies before coming to Russia. A good idea is to apply for scholarships and grants as they can significantly ease the financial burden on international students. The better your academic record of success, the greater chances you have of getting financial aid.
Tags: No tags
<< Why Choose Education in Russia?
No comments yet.