Belogorsky St. Nicholas Orthodox monastery is a monastery located on the edge of the Ural White Mountain, 120 kilometers south of the city of Perm.
Holy Cross Cathedral of the monastery, built in the neo-Byzantine style on the model of St. Vladimir Cathedral in Kiev, is particularly picturesque in winter when the building and everything around it is covered with snow. Belogorsky monastery on Google Maps. Photos by: Mikhail Turkeev.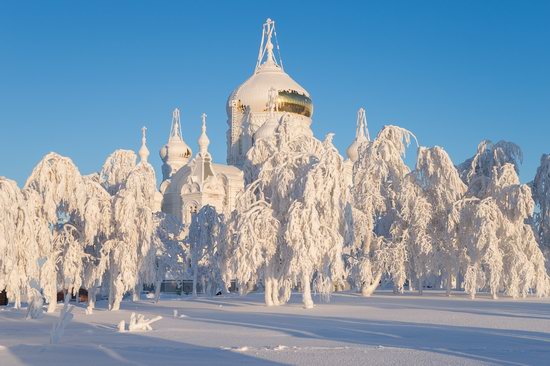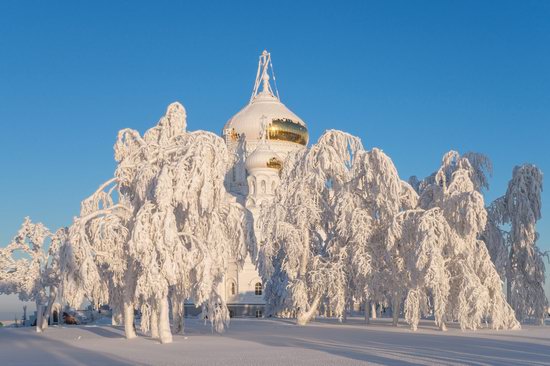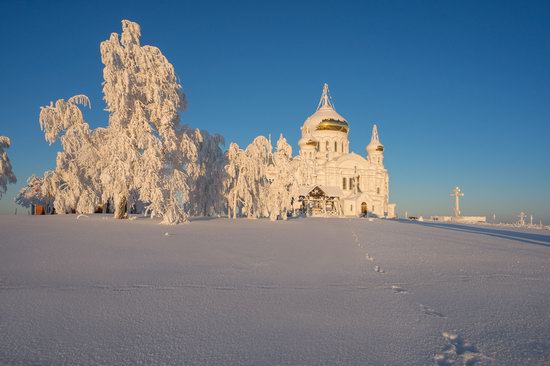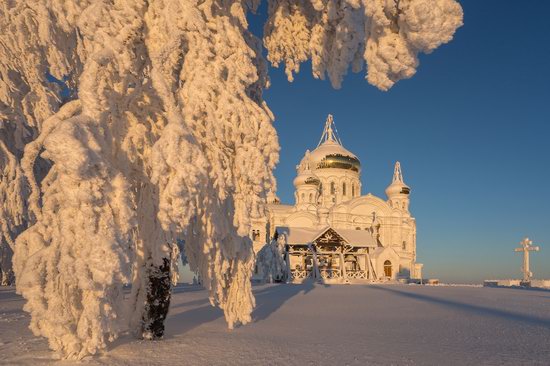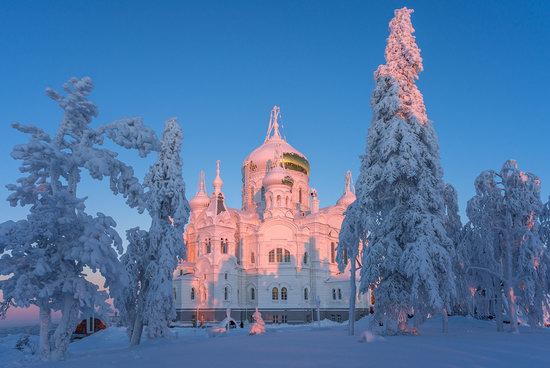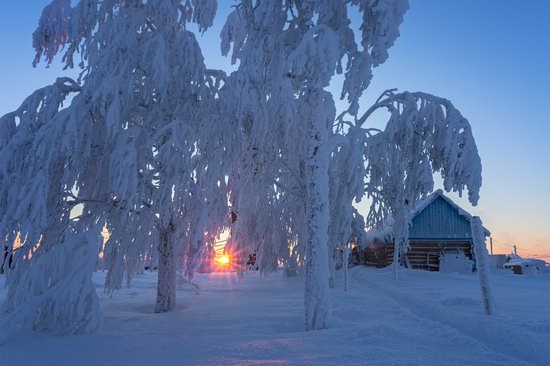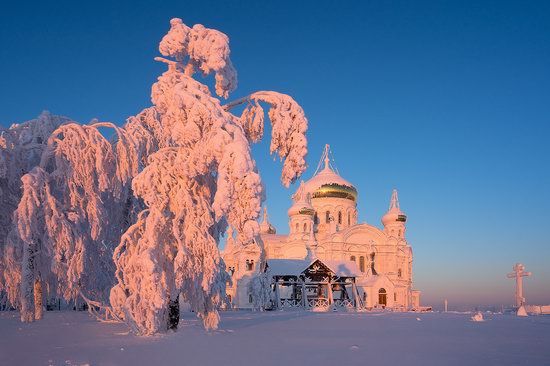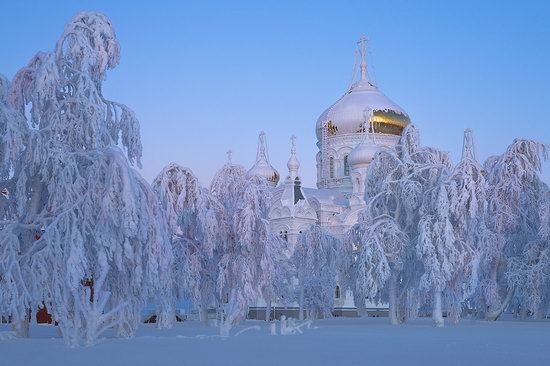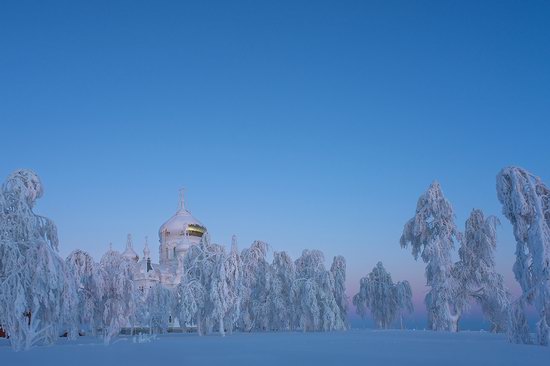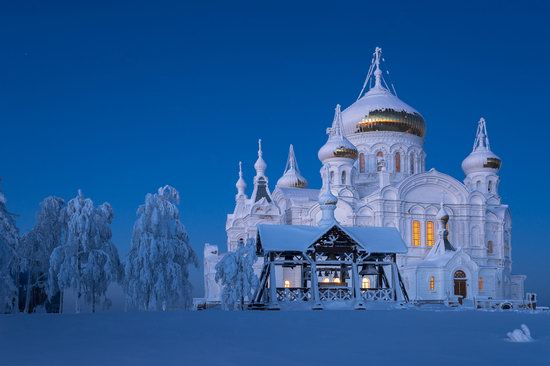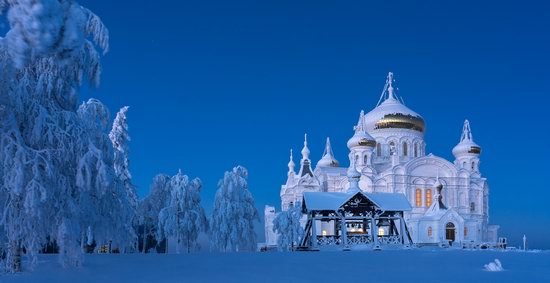 << One frosty day in St. Petersburg
No comments yet.