One billion rubles (1,000,000,000 rubles) was a banknote used in the Caucasian Socialist Federative Soviet Republic in the period of hyperinflation of the early 1920's.
Nominal value in figures and words, and warning labels are depicted on the obverse of the banknote.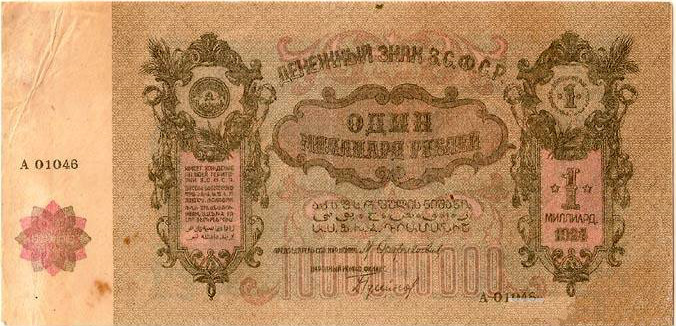 Female worker, CSFSR coat of arms, and floral designs are displayed on the reverse.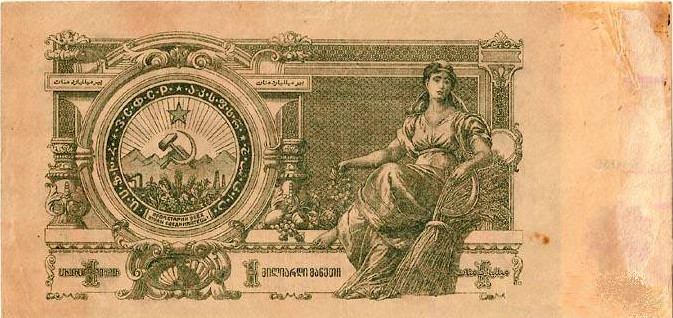 Tags: No tags
<< Beautiful time-lapse video of Saint Petersburg
No comments yet.