Yoshkar-Ola, one of the cultural centers of the Finno-Ugric peoples, is a city with a population of about 283 thousand people located about 50 km north of the Volga River and 862 km east of Moscow, the capital of the Republic of Mari El.
The Malaya Kokshaga River flows through the city and divides it into two almost equal parts. Yoshkar-Ola is traditionally considered one of the greenest cities in Russia. Photos by: Kirill Zdorov.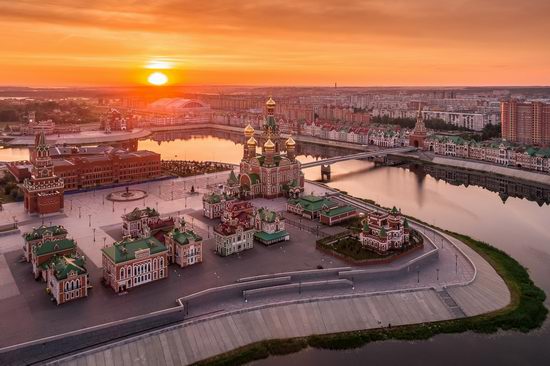 Palace of Culture named after Lenin.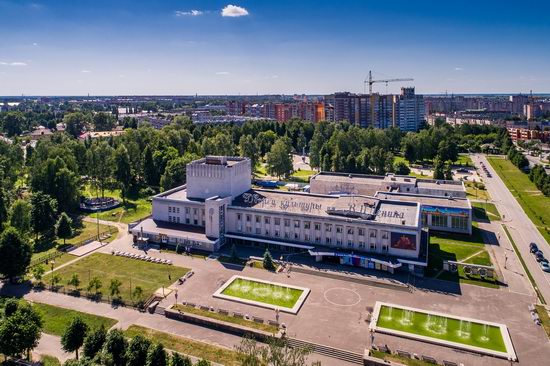 Druzhba (Friendship) Stadium. There is also an ice arena and a tennis court.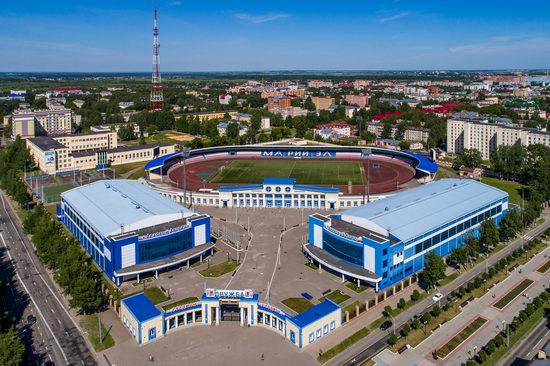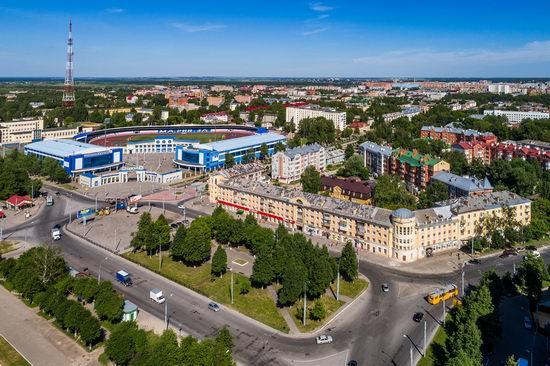 Lenin Avenue – the main street of Yoshkar-Ola.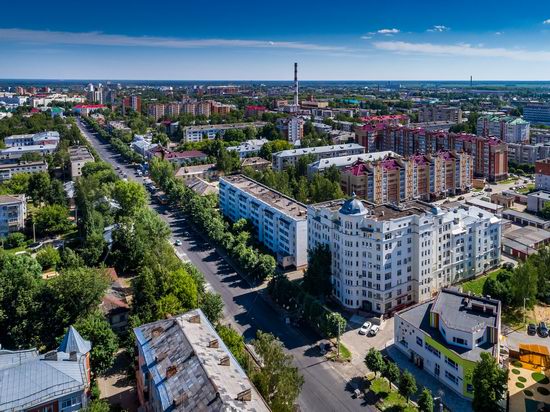 Pobeda (Victory) Boulevard.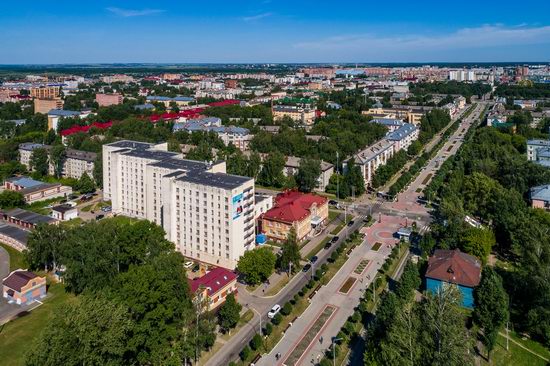 There are a lot of trees on the streets of Yoshkar-Ola.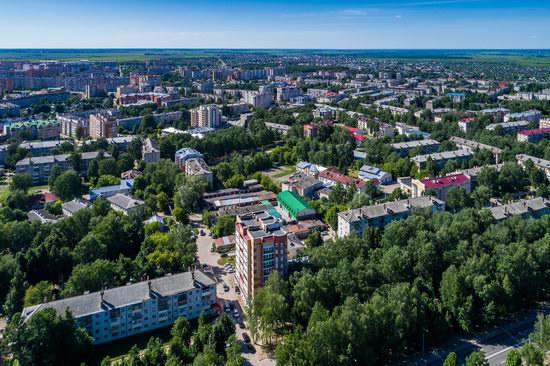 Central Park of Culture and Rest.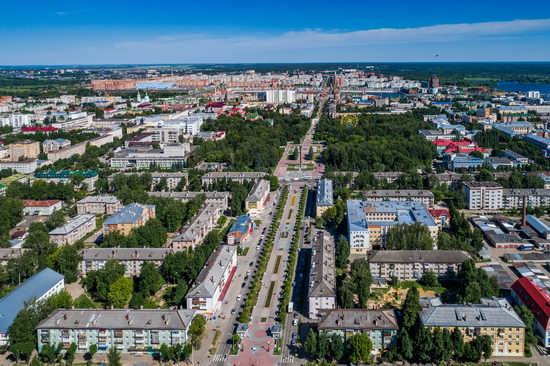 Over the past ten years there has been an active development of the banks of the Malaya Kokshaga River.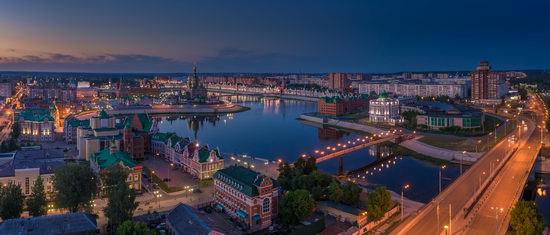 Academic Russian Drama Theater named after G. Konstantinov and the Annunciation Tower.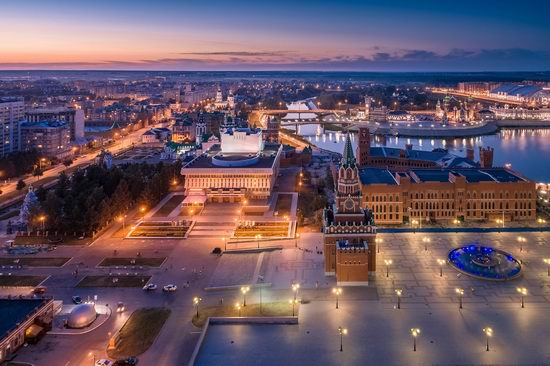 Cathedral of the Annunciation of the Blessed Virgin Mary.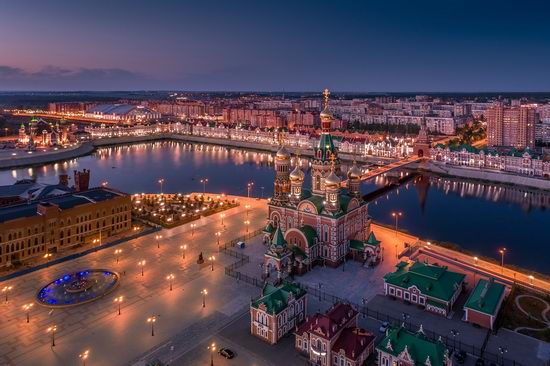 Patriarch's Square.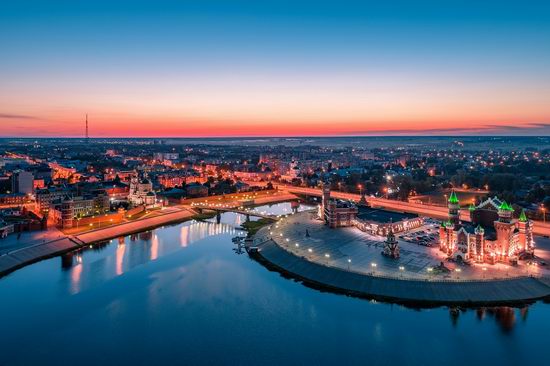 Voskresenskaya (Resurrection) Embankment.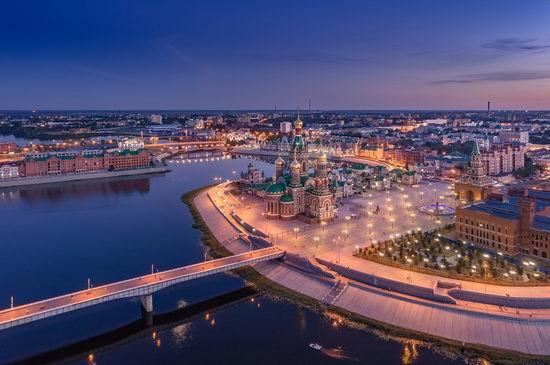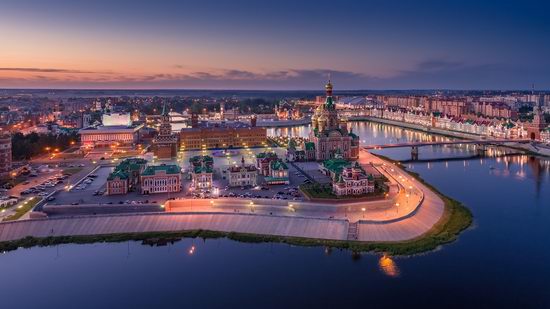 Theater Bridge.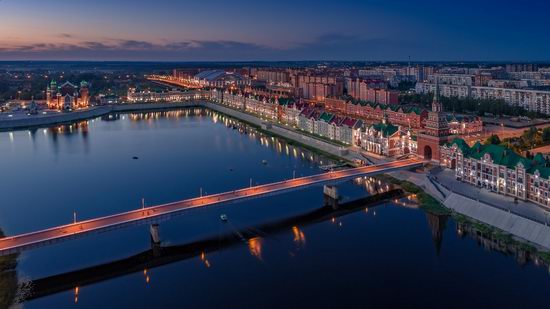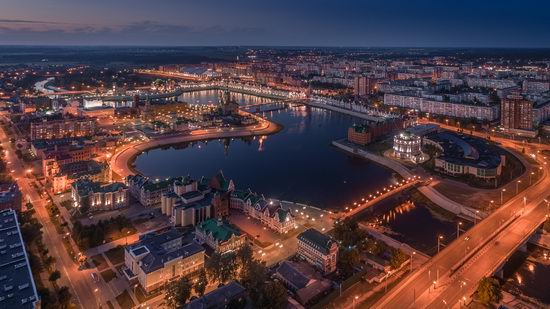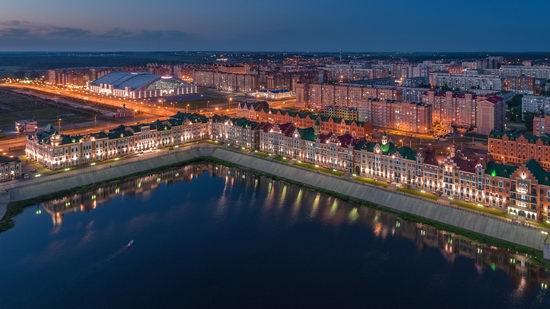 Szombathely residential district named after the city of Szombathely in Hungary, one of the sister cities of Yoshkar-Ola.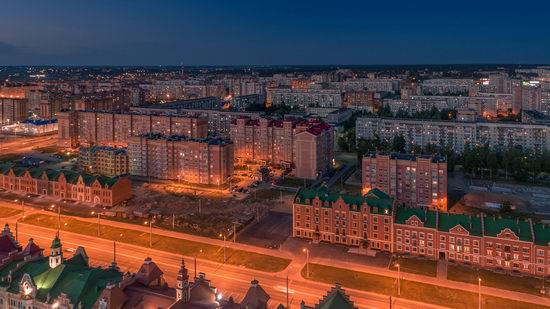 Dawn in Yoshkar-Ola.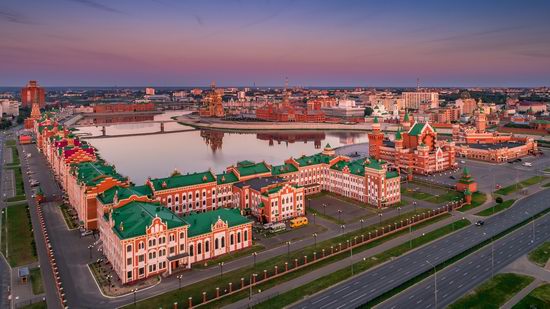 Arena "Mari El".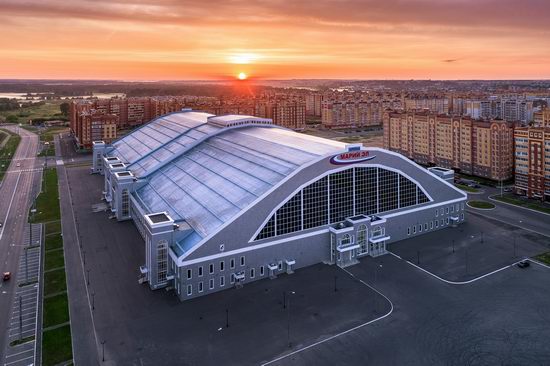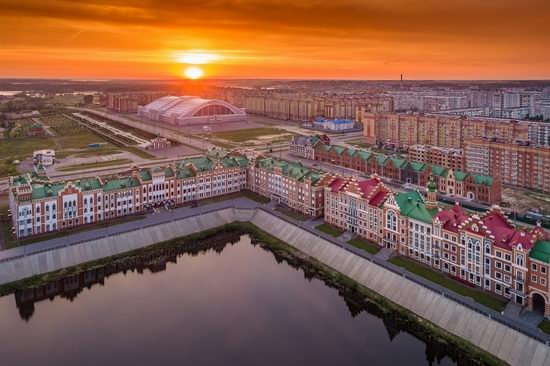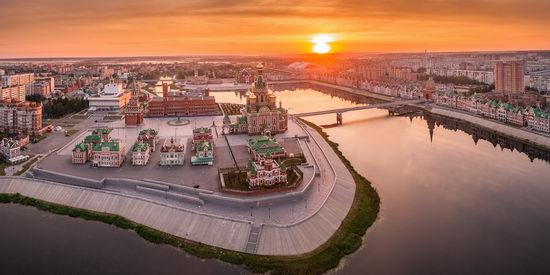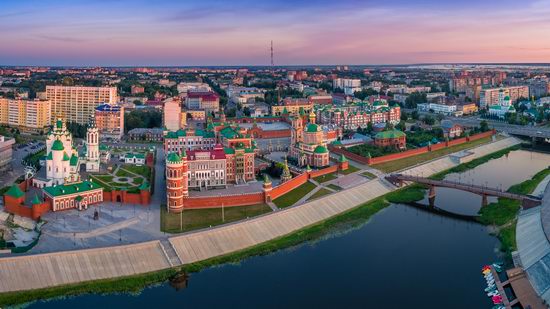 Republican Puppet Theater.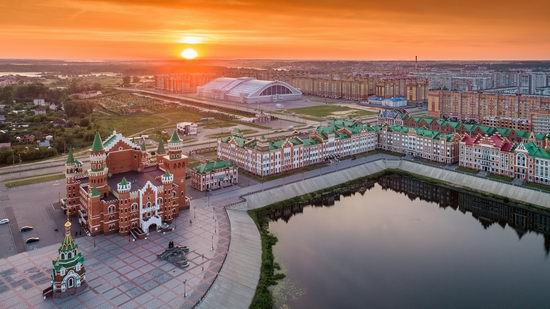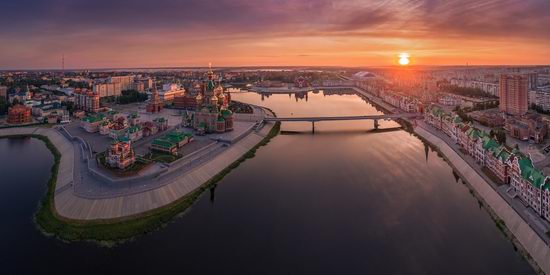 Tags: Mari El Republic · Yoshkar-Ola city
<< The Best Cities to Visit in Your Russian Tour
No comments yet.