Surgut is a city with a population of about 350,000 people located in the Khanty-Mansi autonomous region – the main oil and gas producing region of Russia.
This city is known as the unofficial oil and gas capital of Russia, the headquarters of such large oil and gas companies as "Surgutneftegas", "Gazprom transgaz Surgut" and "Gazprom Pererabotka" are located here. Photos by: Slava Stepanov.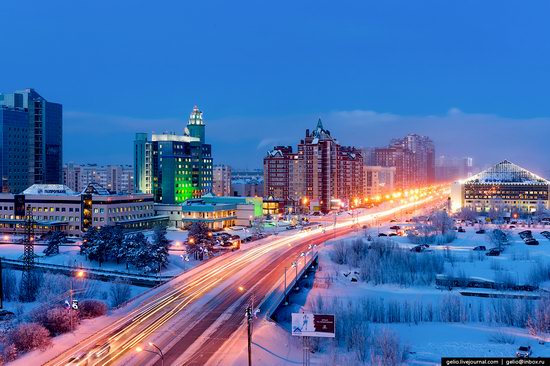 The climatic conditions in Surgut are similar to the regions of the Far North. The average annual temperature here is minus 1.7 degrees Celsius, frosts are possible in any month of summer.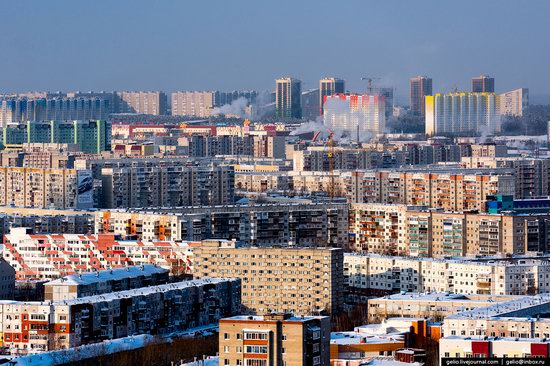 The city of Surgut, founded at the end of the 16th century, is one of the oldest in Siberia. But only in the 1960s and 1970s, after the discovery and development of oil and gas deposits, the settlement of Surgut turned into a relatively large city.
Monument to the founders of Surgut.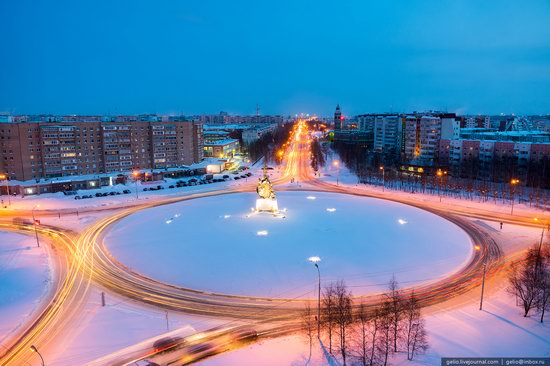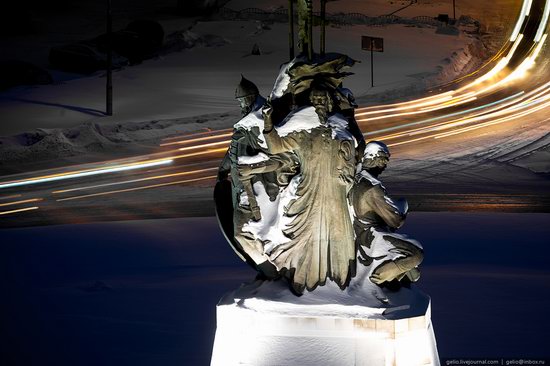 Headquarters of "Surgutneftegas".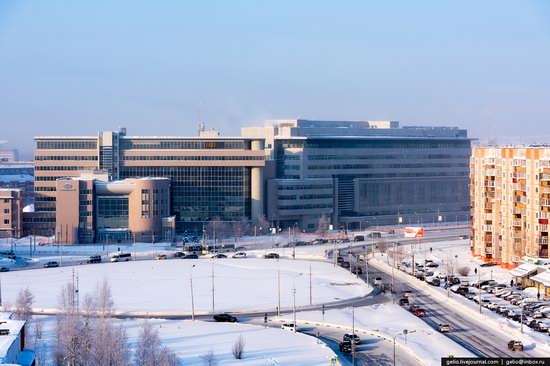 The Surgut Big Ben – almost an exact copy of the famous London clock tower and the silhouette of the British Parliament complex. In the building there is a school of foreign languages.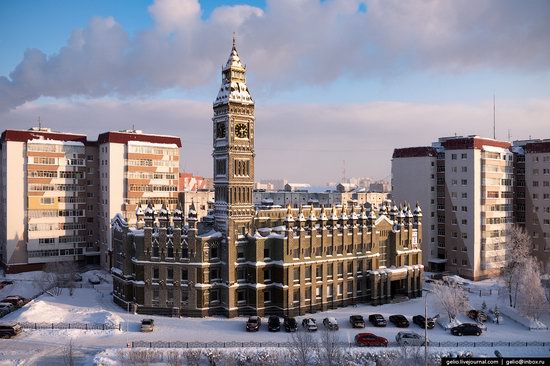 City Center – a shopping and entertainment center.
"Car gates" of Surgut.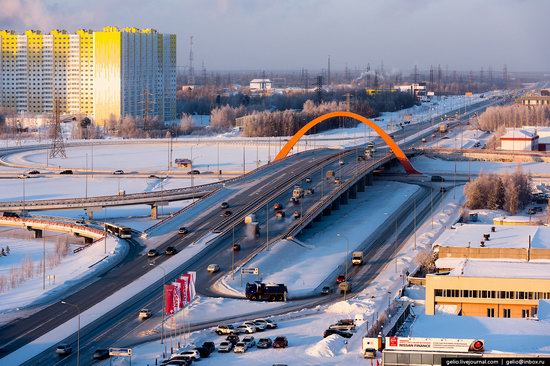 Nikolai Ostrovsky Street – one of the central streets of Surgut.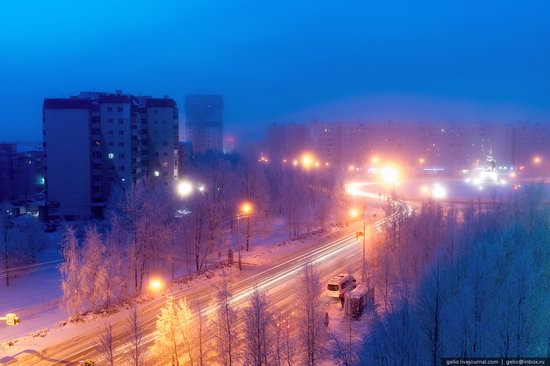 The Saimaa River and Universitetskaya Street. On the left you can see the headquarters of "Gazprom transgaz Surgut", the building with a pyramidal roof to the right – "Tyumenenergo".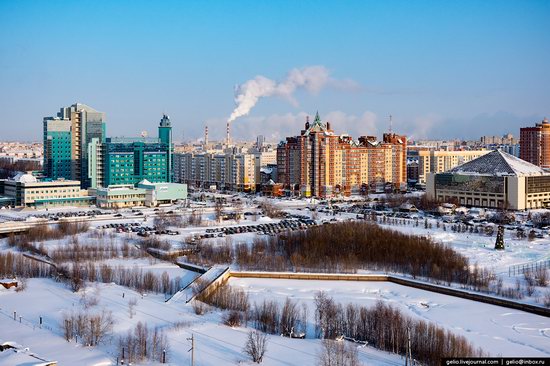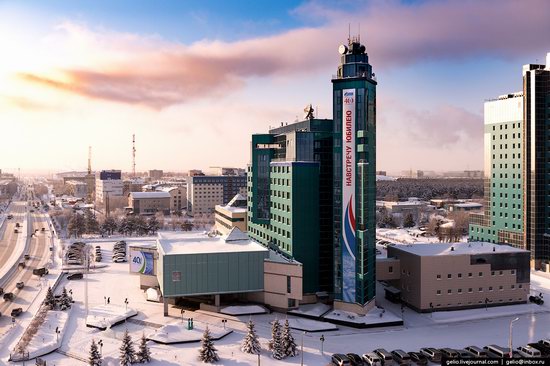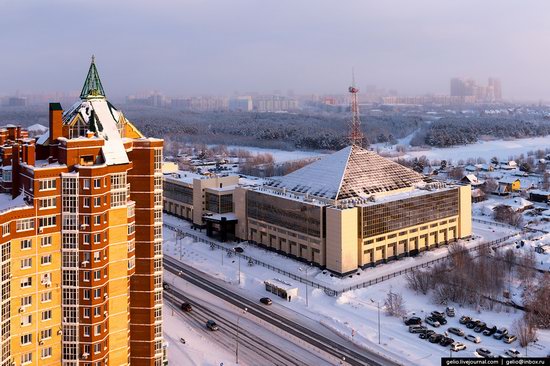 Church of St. George the Victorious.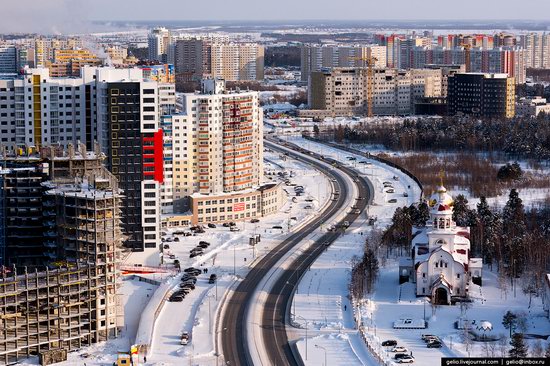 The Saimaa River – the right tributary of the Ob River.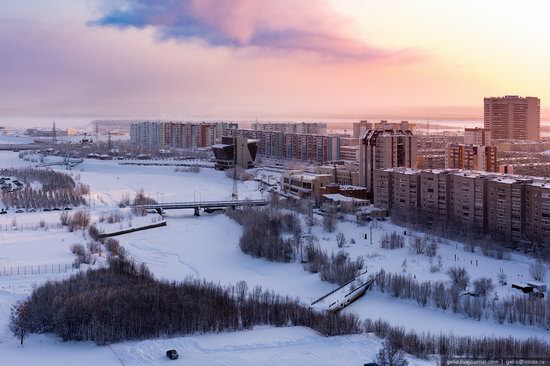 Pedestrian cable-stayed bridge over the Saimaa.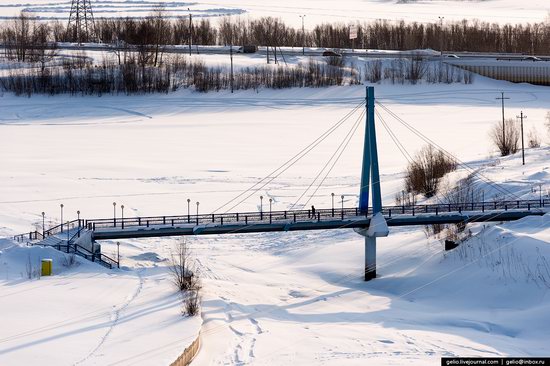 Park.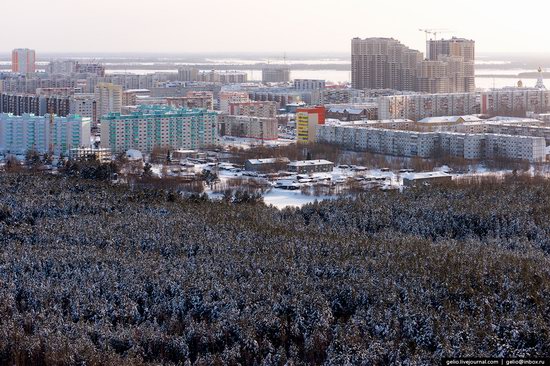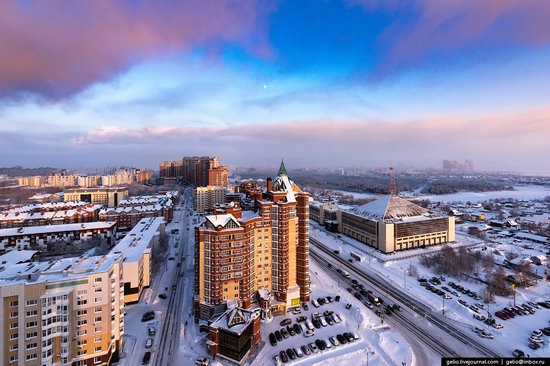 Surgut State University.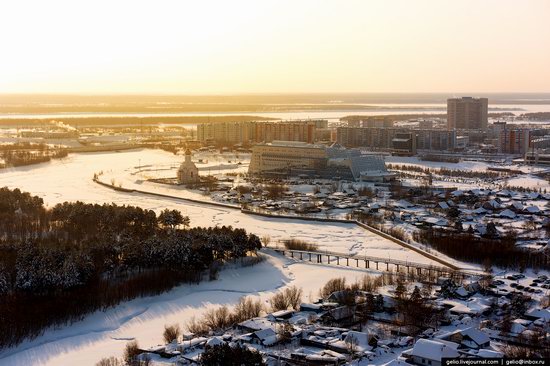 The main building of the university because of its characteristic shape is also called "Ship".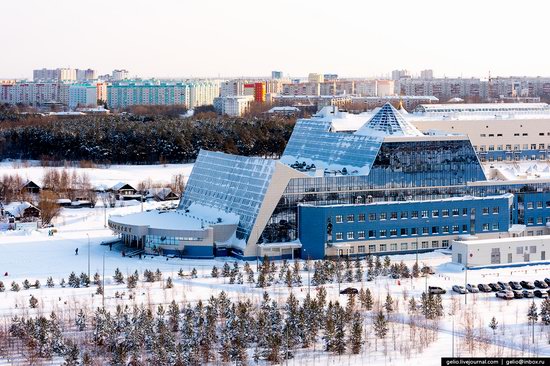 Magistralnaya Street.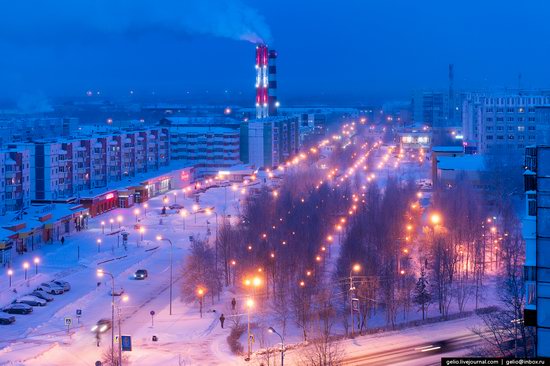 Shopping and entertainment center "Vershina".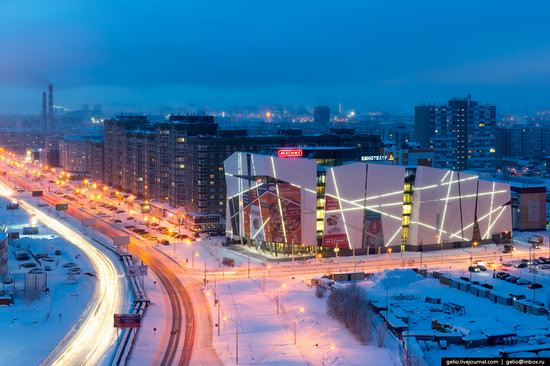 Energetikov Street.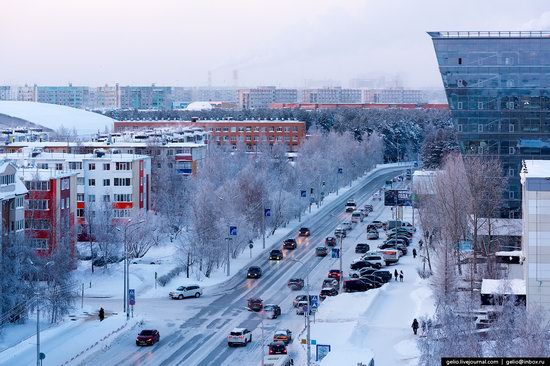 Lenin Avenue – the main street of Surgut.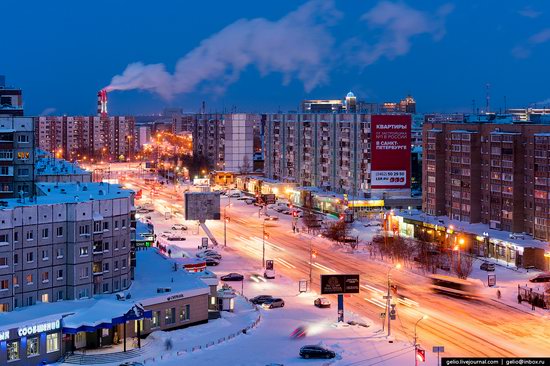 Engels Street.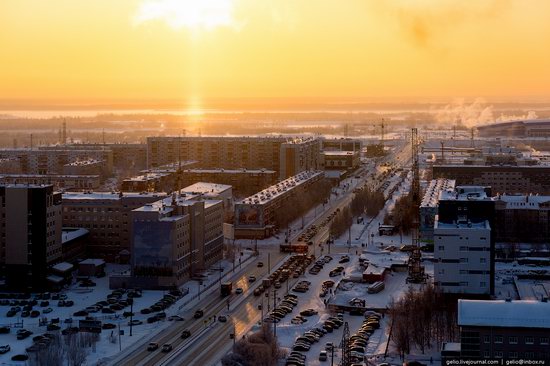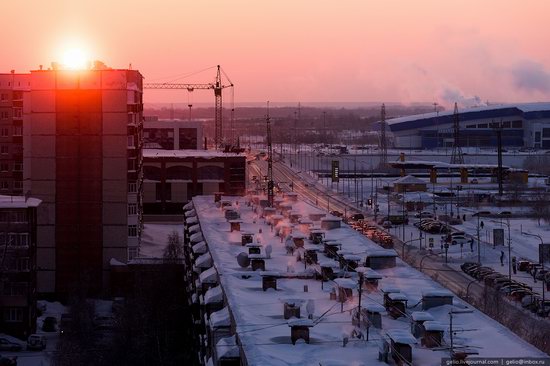 The absolute minimum temperature recorded in Surgut is minus 55.2 degrees Celsius.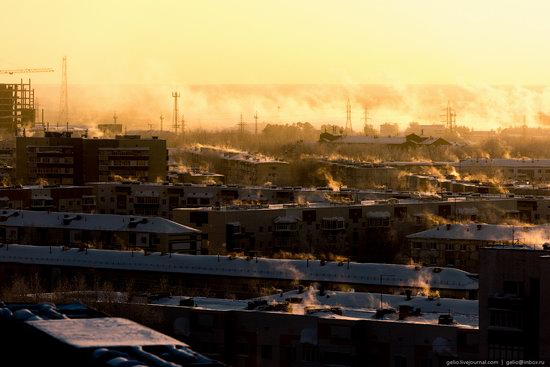 Surgut is heated by GRES-1 and GRES-2 – one of the most powerful thermal power plants in the world.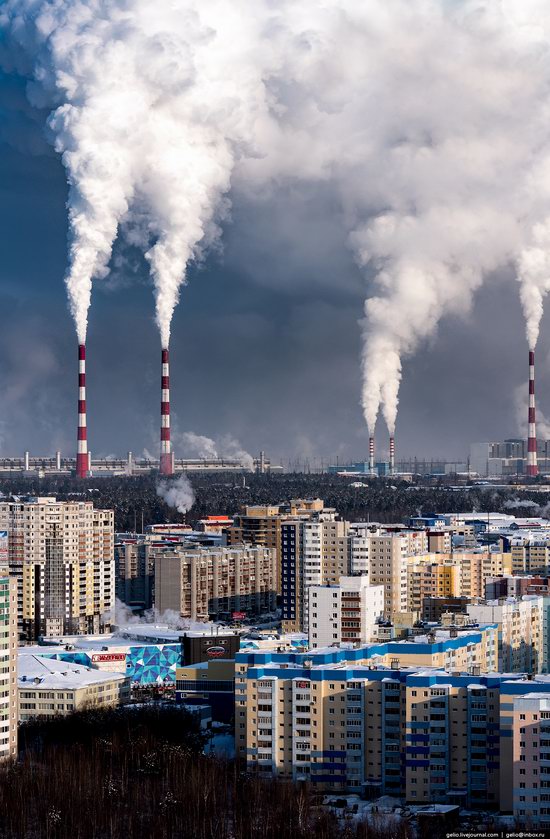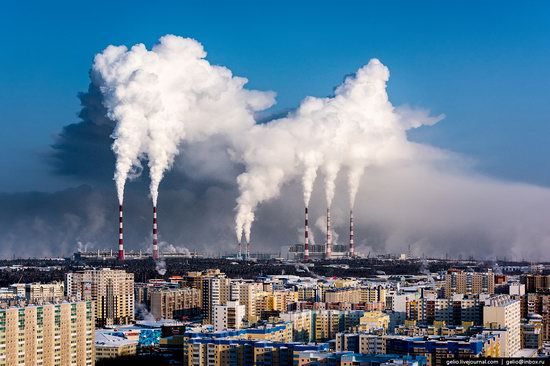 Frosty sunset in Surgut.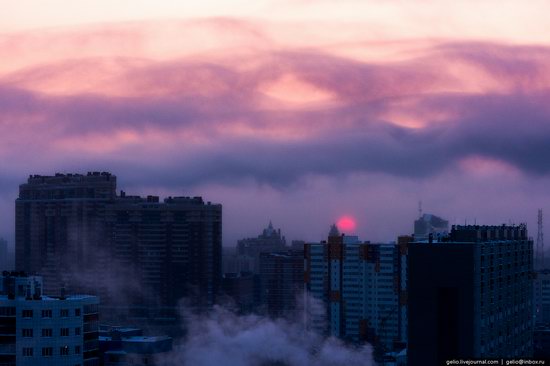 Yugorskiy cable-stayed bridge across the Ob River – one of the longest structures of this kind in Siberia and Russia. The total length is more than 2 kilometers.
Tags: Khanty-Mansi okrug · Surgut city
<< Festival of Lights in St. Petersburg
No comments yet.