Anyone coming to Yoshkar-Ola, the capital of Mari-El Republic, will definitely experience cognitive dissonance. The architecture of the city includes Orthodoxy, Catholicism and Islam; European and Asian motifs; skill and carelessness.
Let's look at just two interesting new buildings. These two castles were built over the past four years in the center of the city, on the bank of the Malaya Kokshaga River. The new Republican Puppet Theater and the office complex "12 Apostles". Photos by Dmitry Gazin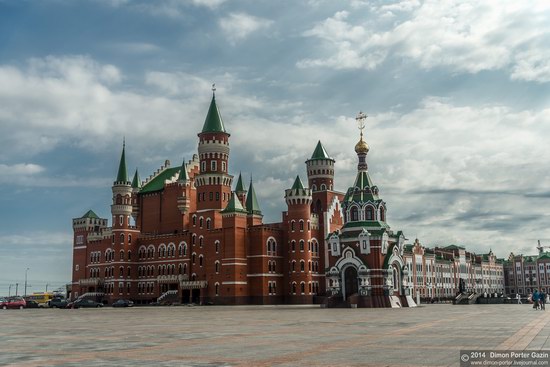 The building of the new Republican Puppet Theater was opened on September 12, 2014. In front of the building you can see a fountain with a monument to the saints Peter and Fevronia.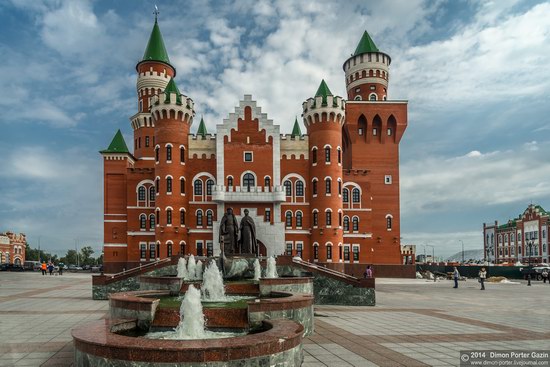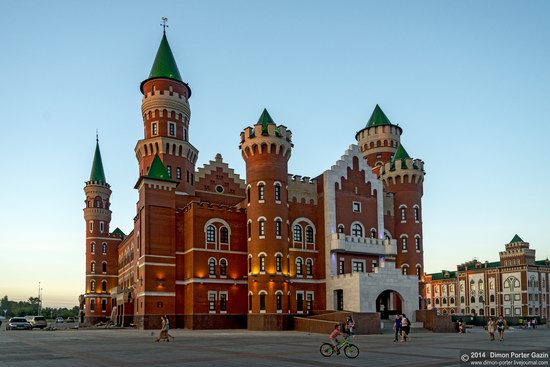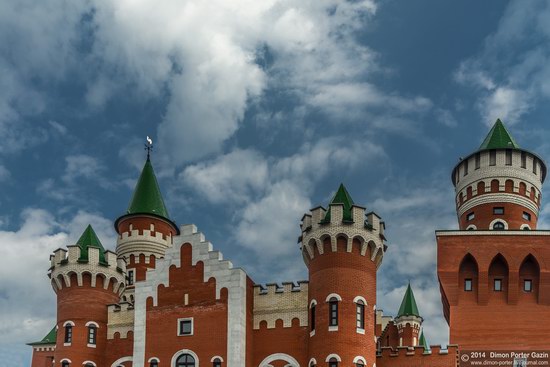 The building is faced with red brick with white marble inlays and stylized under an ancient gothic castle. It looks like the castle from Disneyland or the Bavarian Neuschwanstein.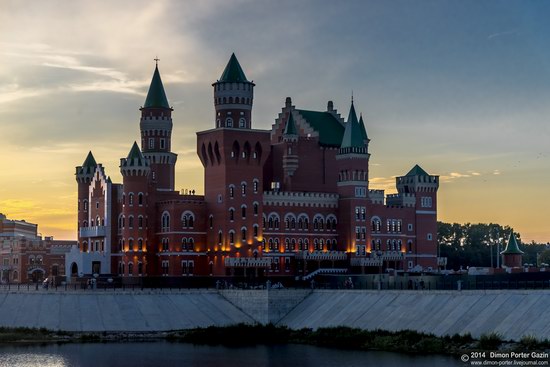 The office complex "12 Apostles" was built under the influence of the Sheremetevo castle located in Yurino village in 2011.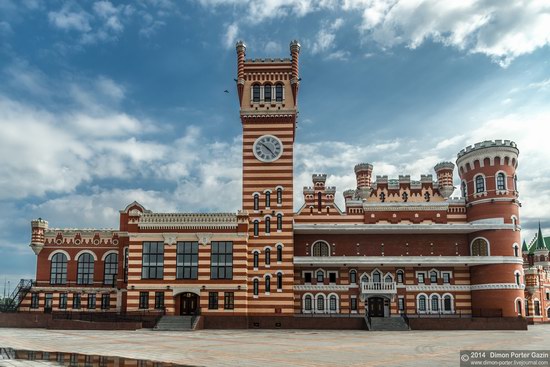 In front of the building there is a monument to His Holiness Patriarch of Moscow and All Russia Alexy II.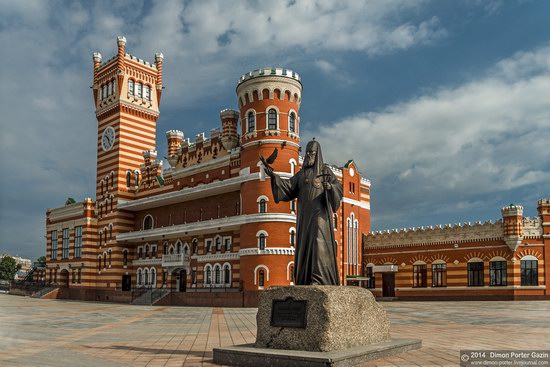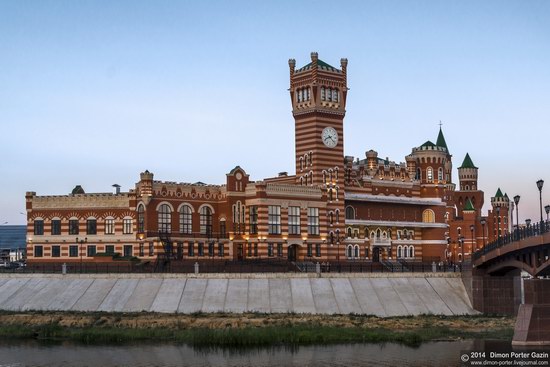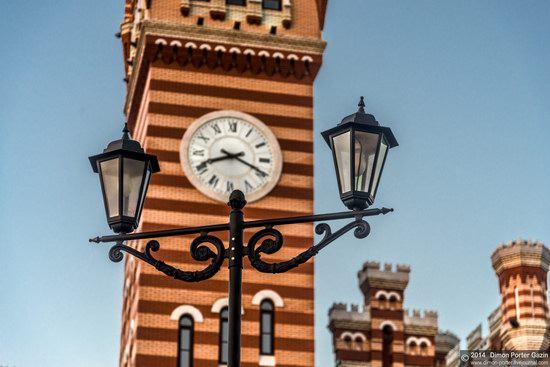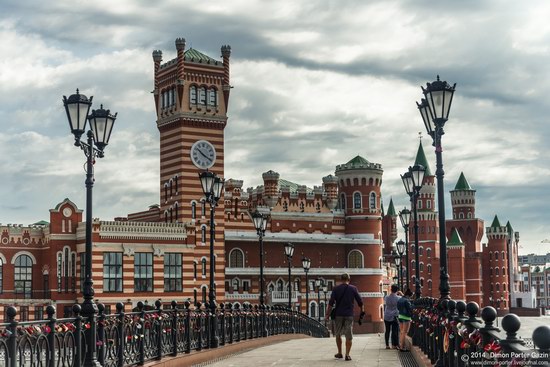 Tags: Yoshkar-Ola city
<< The beauty of the mountainous Adygea
No comments yet.