The remains of beautiful Sorokin's dacha
7 Comments · Posted by Sergei Rzhevsky in Uncategorized
On the bank of the Volga River near the town of Tutaev (Yaroslavl oblast) you can see the remains of a very beautiful building, known as Sorokin's dacha.
It is believed that the house in the Moorish style was bought by Yaroslavl merchant Sergei Nikolayevich Sorokin at the fair in Nizhny Novgorod. The house was built in 1868. Also there was a park with a pond, fountains and pavilions around the dacha. Photos by vj_jjic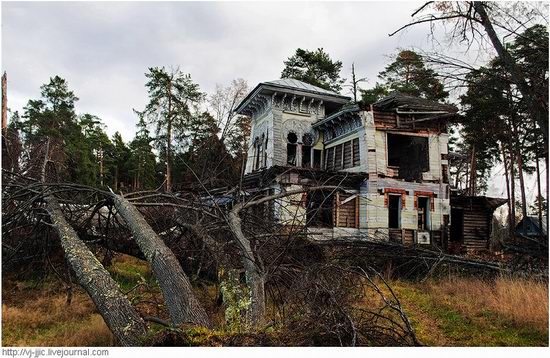 In Soviet times, the building housed a rest home, and after the Second World War – summer camp for the children. The building is still standing, but after the closure of the camp, it was abandoned, destroyed by looters, damaged during a hurricane. Probably in the near future this beautiful building will be completely destroyed.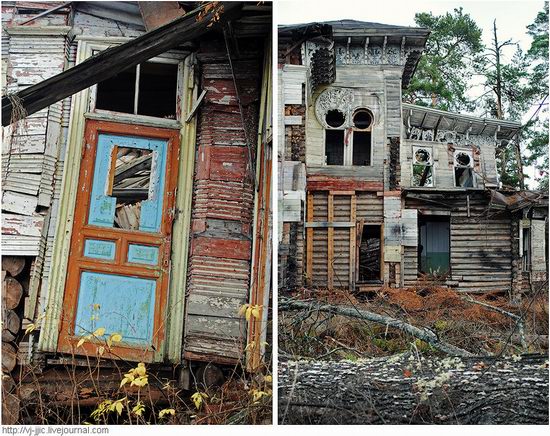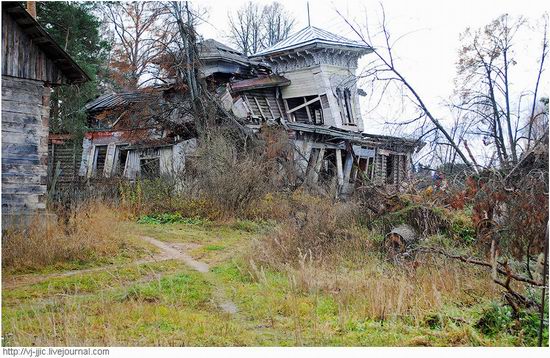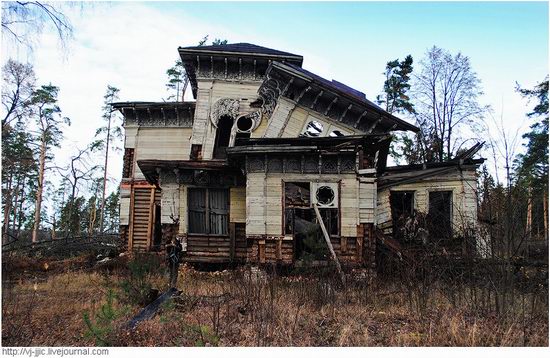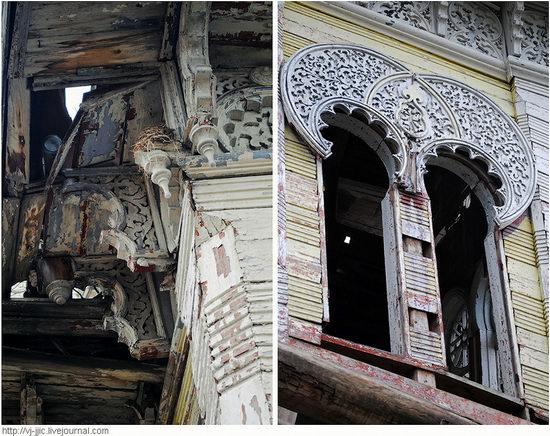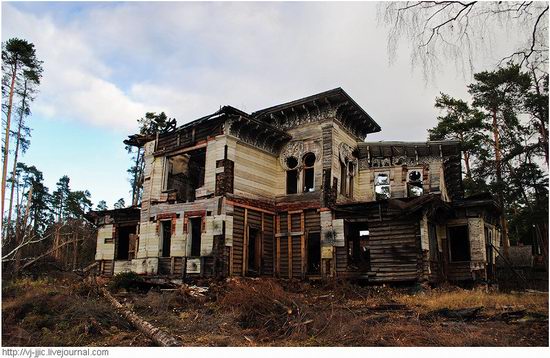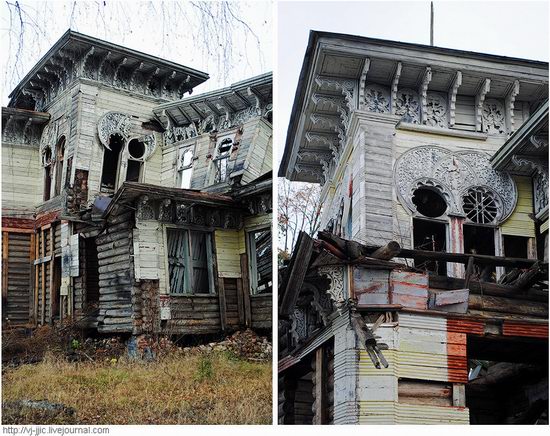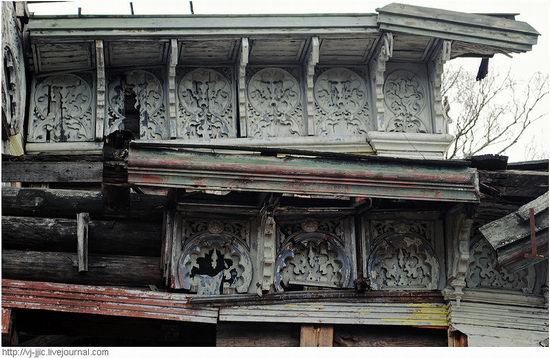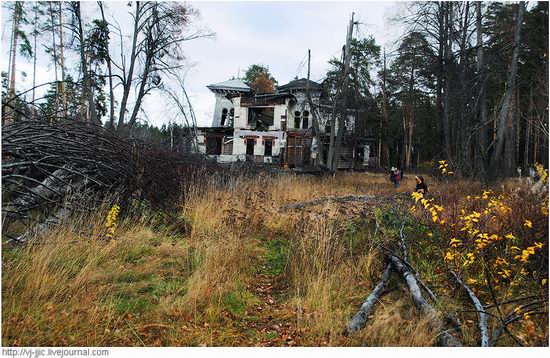 Sorokin's dacha in its best years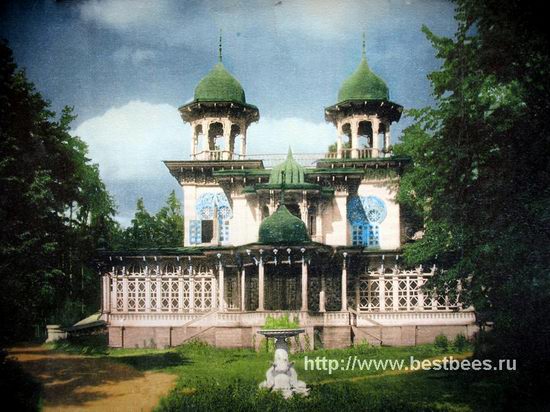 Tags: No tags
<< Exploring of an abandoned mine that was suspended for years
7 comments