Snow-covered mountain peaks of Dombay
No comments · Posted by Sergei Rzhevsky in Uncategorized
Dombay is a resort village located at an altitude of about 1,600 meters above sea level in the intermontane basin at the northern foothill of the Main Caucasian Range in the Republic of Karachay-Cherkessia.
The word "dombay" in translation from Karachai means "bison". In the past, the local forests were inhabited by herds of bison. The settlement arose in connection with the development of tourism in the region in the 1920s. Dombay on Google Maps. Photos by: Konstantin Antipin.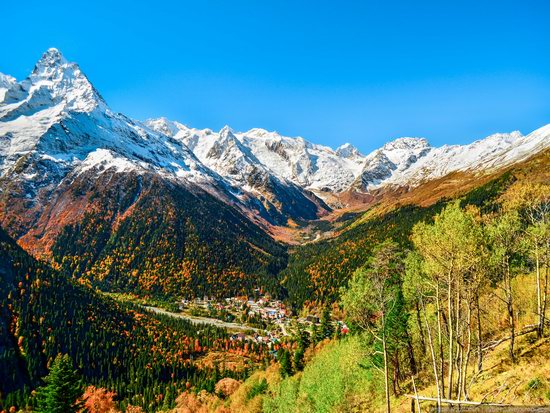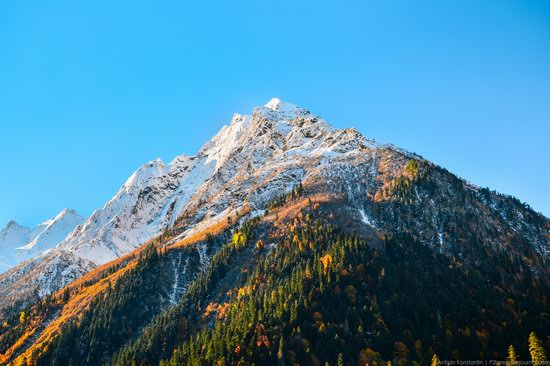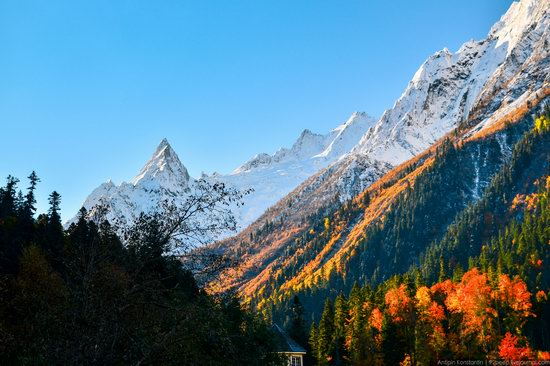 Today, economic activity in Dombay is based on providing tourist services; there are a lot of restaurants, cafes, hotels.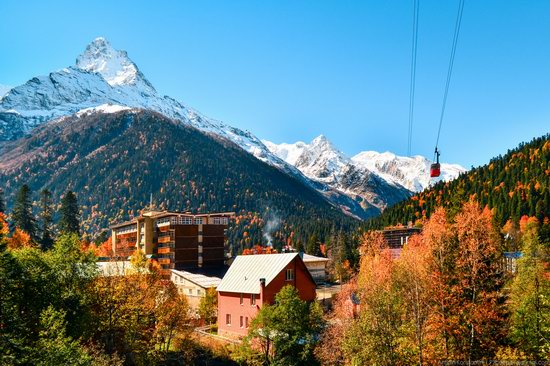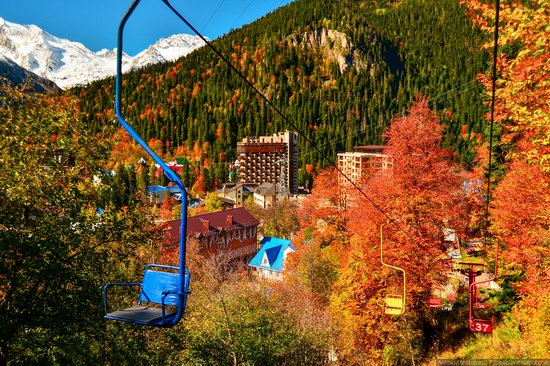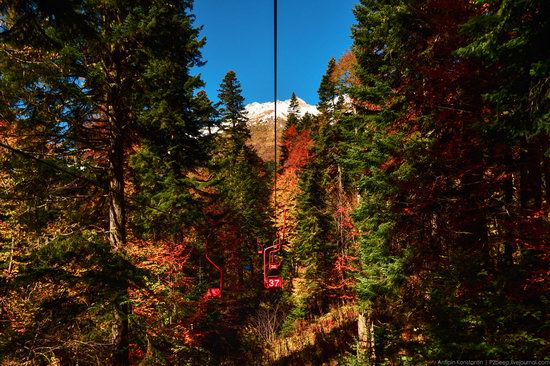 Dombay is a well-known Russian winter sports center. In addition, pedestrian and horse tourism, hang gliding are developed.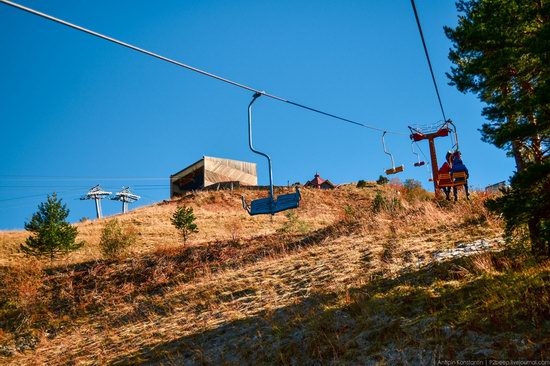 "Tarelka" – a small hotel in the form of a flying saucer. This project called "Futuro" together with a full set of built-in furniture was developed by the Finnish architect Matti Suuronen in 1968.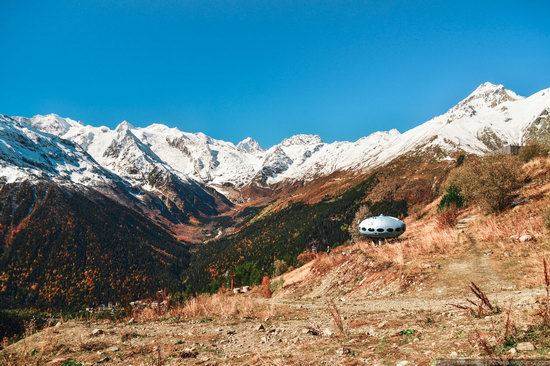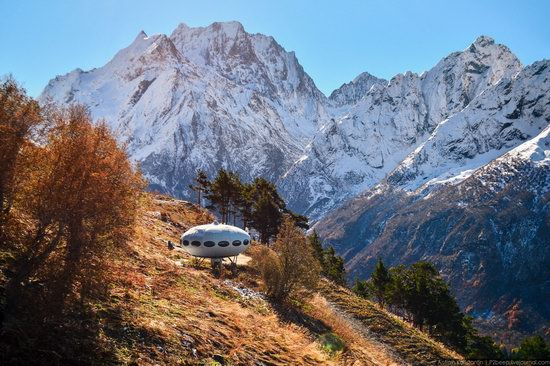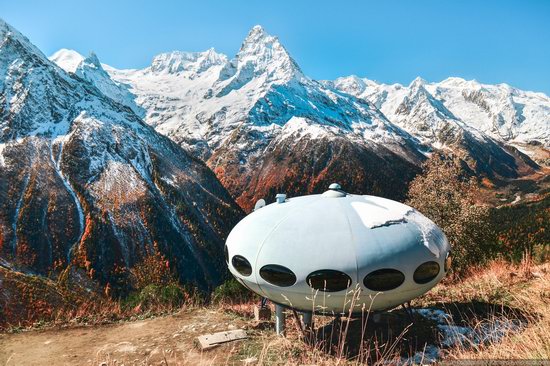 Dombay is considered a climatic health resort: abundance of sun, mild climate, healing properties of mountain air.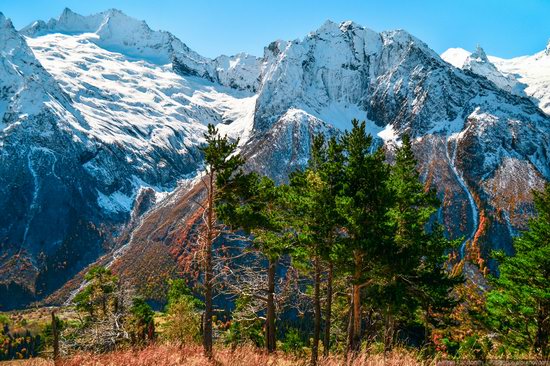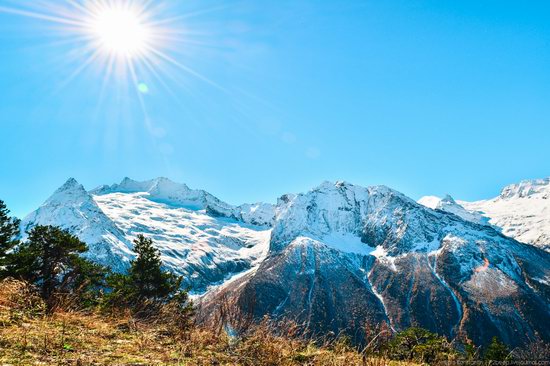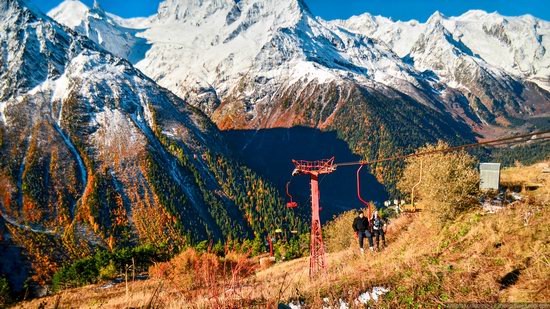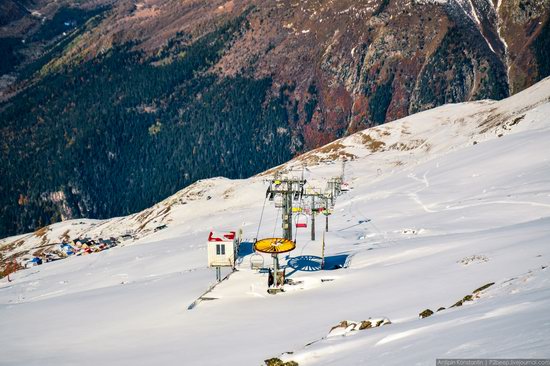 The unique nature of Dombay is rich in majestic snow-capped peaks, mountain rivers, emerald lakes, glaciers, pine and fir forests, waterfalls.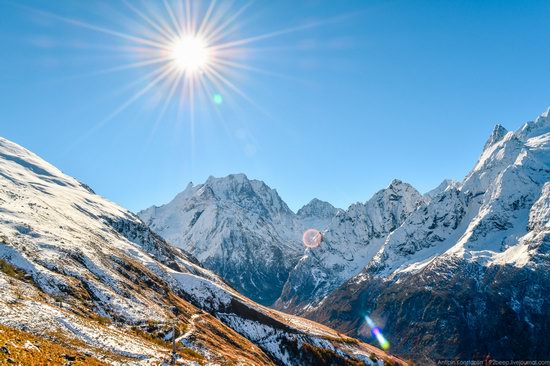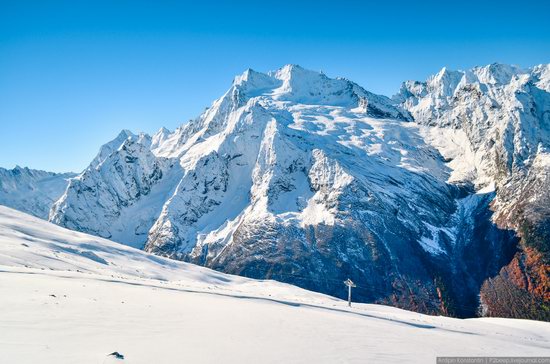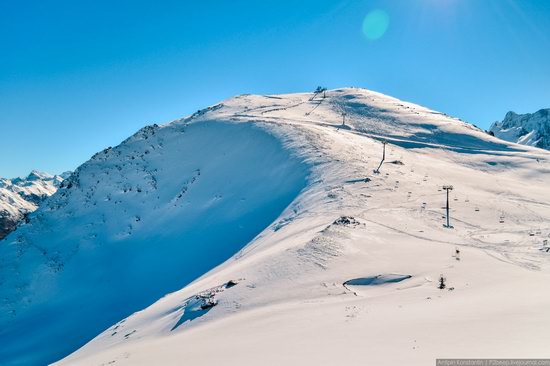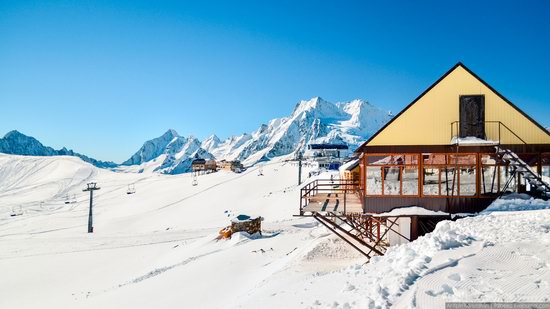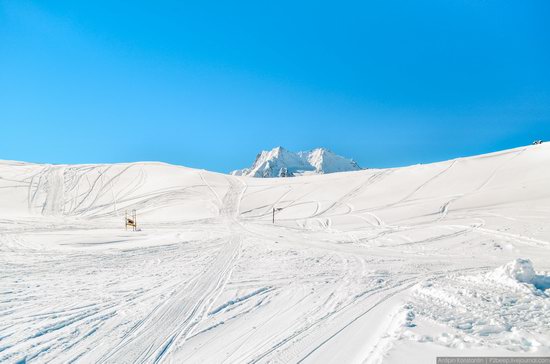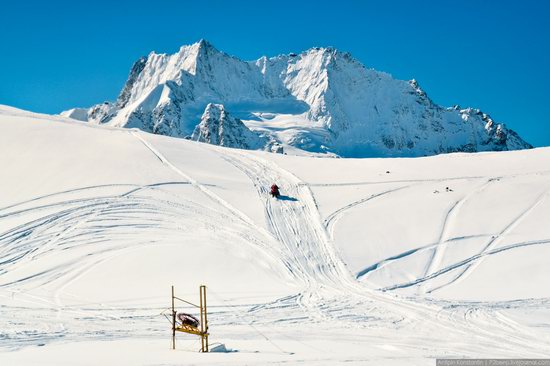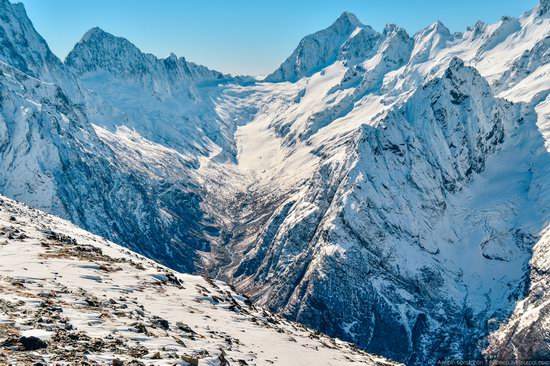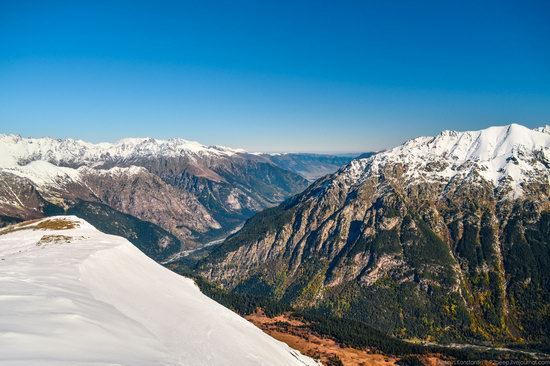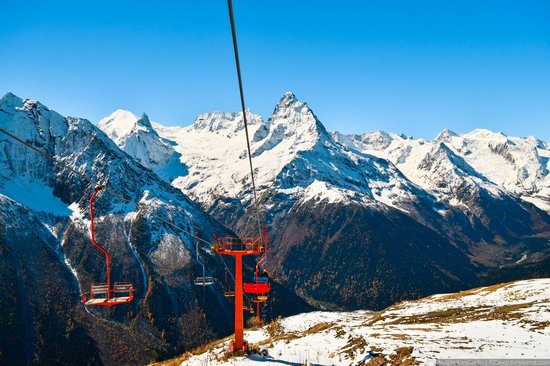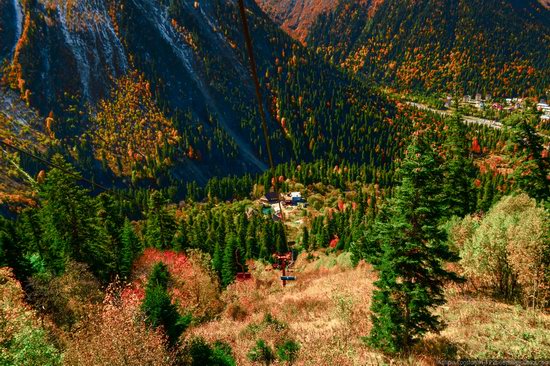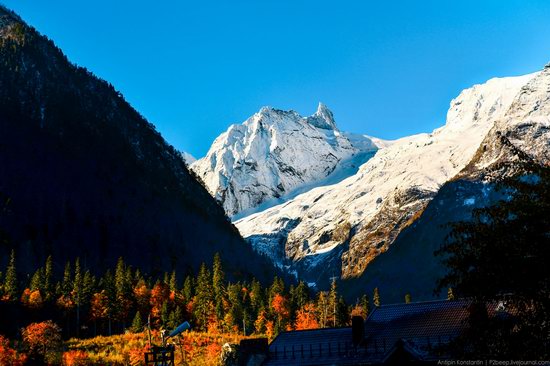 Tags: No tags
<< Walking through the streets of Maykop
No comments yet.