Chelyabinsk – the view from above
No comments · Posted by Sergei Rzhevsky in Uncategorized
Chelyabinsk, a city with a population of about 1.2 million people, is the seventh most populated city in Russia, the administrative center of the Chelyabinsk region.
One of the largest industrial centers of the country, Chelyabinsk is located on the eastern slope of the Ural Mountains, on the border of the Urals and Siberia, almost in the center of the continent of Eurasia. Photos by: Slava Stepanov.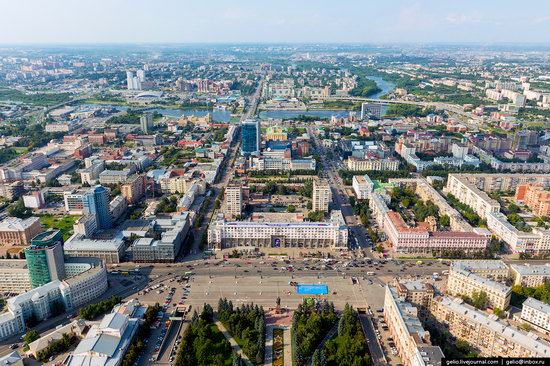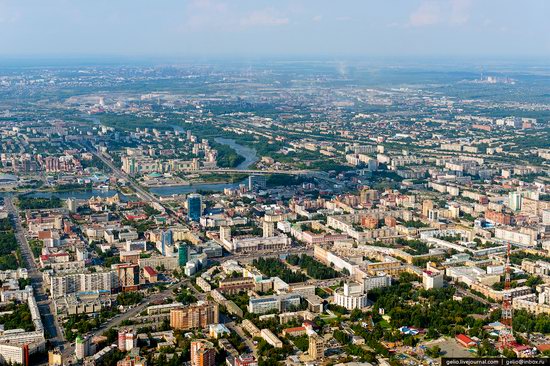 Chelyabinsk stands on the Miass River.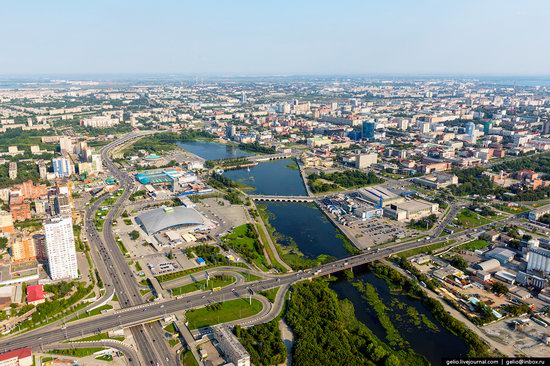 The center of Chelyabinsk.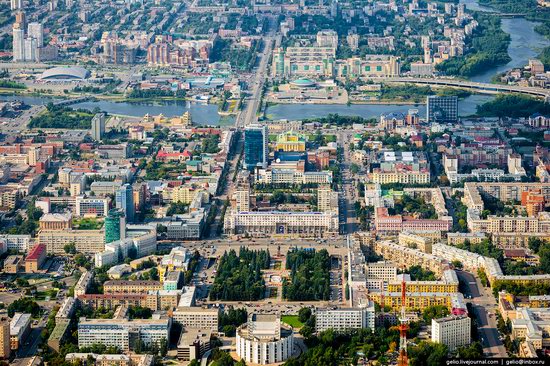 "Residential building of the regional executive committee" (1938).
Chelyabinsk business centers.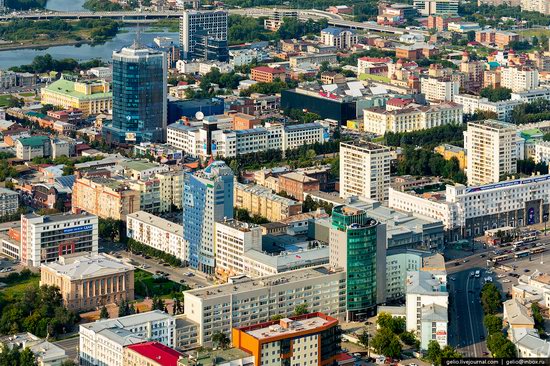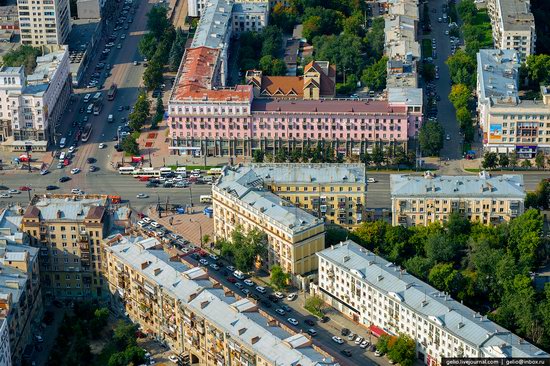 Chelyabinsk-City office center – the tallest building in Chelyabinsk (111 meters).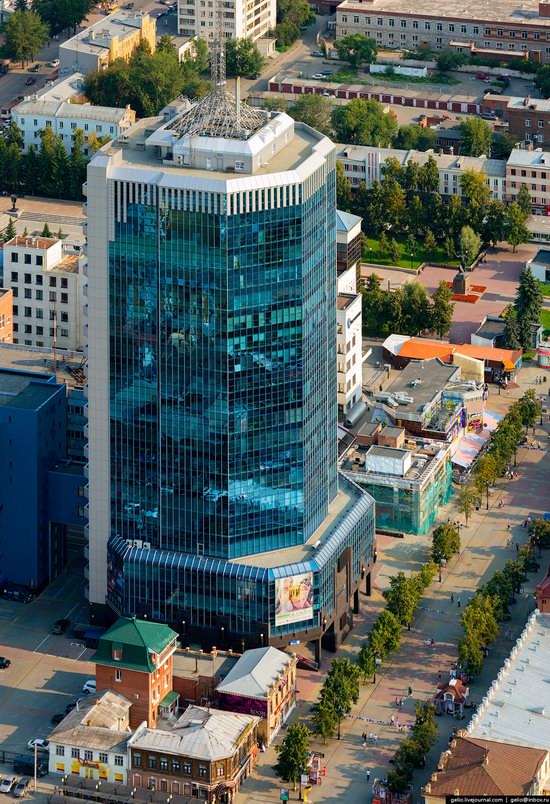 Chelyabinsk State Academic Opera and Ballet Theater named after M.I. Glinka.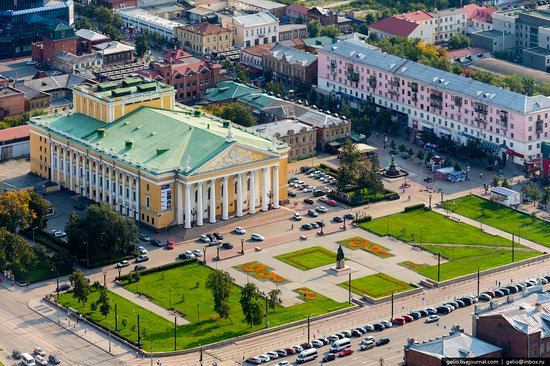 Zwilling Street.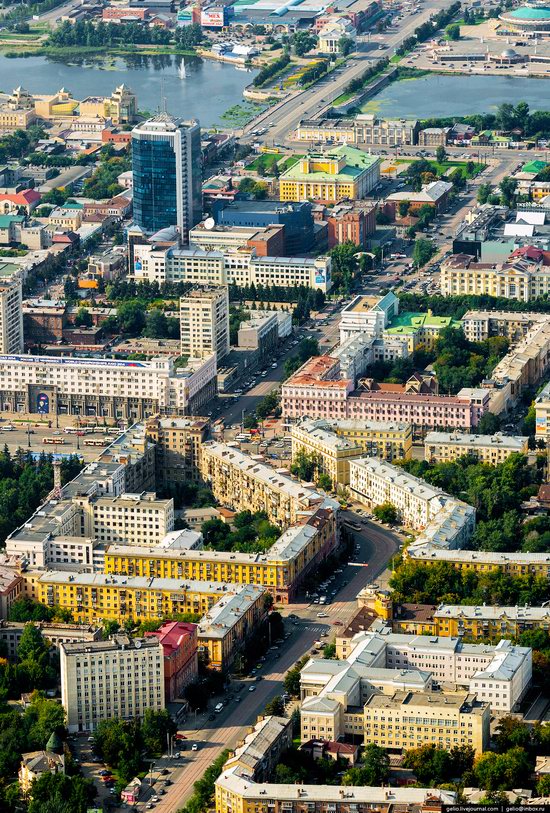 Church of Alexander Nevsky.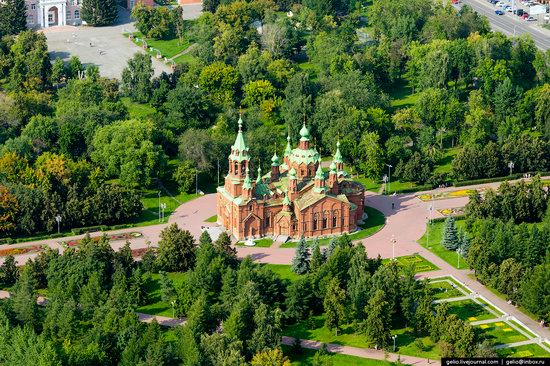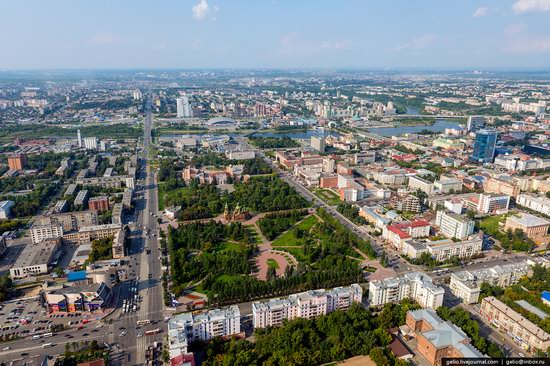 Apartment buildings on Lenin Avenue – the main street of Chelyabinsk.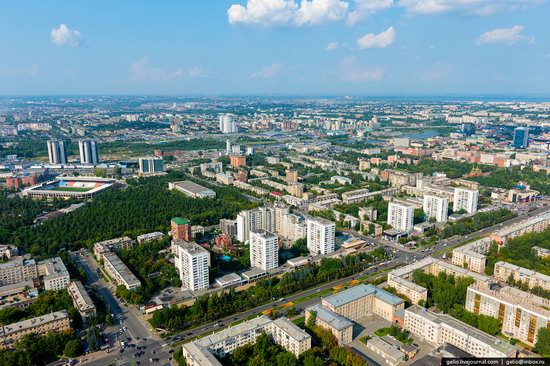 Chelyabinsk Academic State Drama Theater named after Naum Orlov.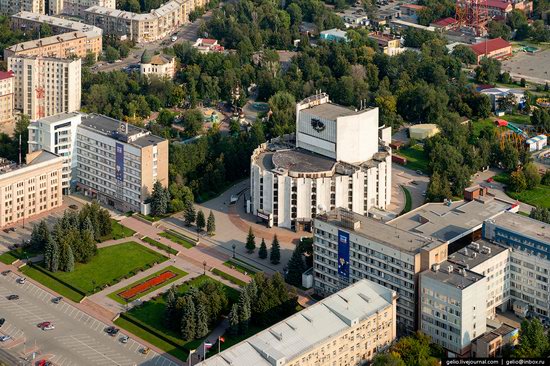 The width of Lenin Avenue varies from 60 to 95 meters.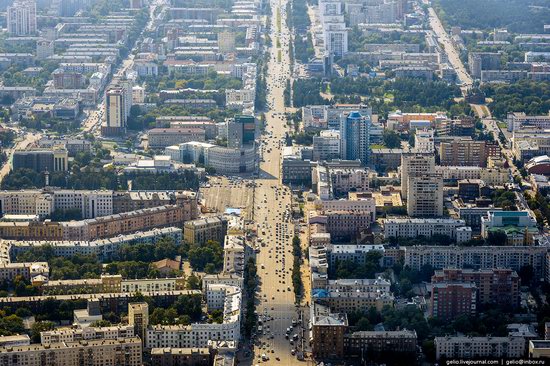 The main building of South Ural State University.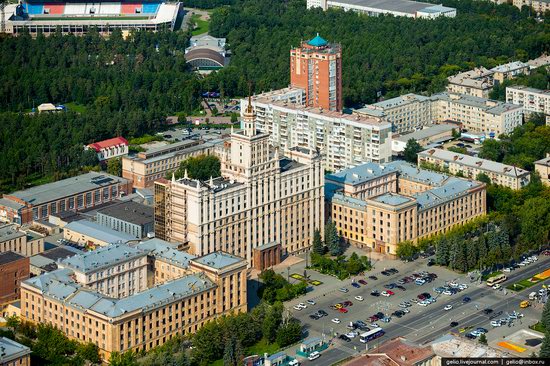 In the courtyard of the university.
Chelyabinsk Railway Station.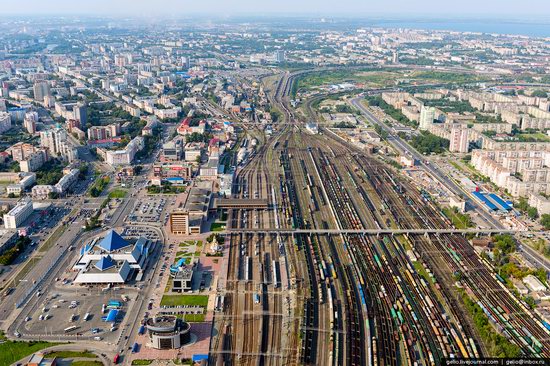 Hotel "Vidgof".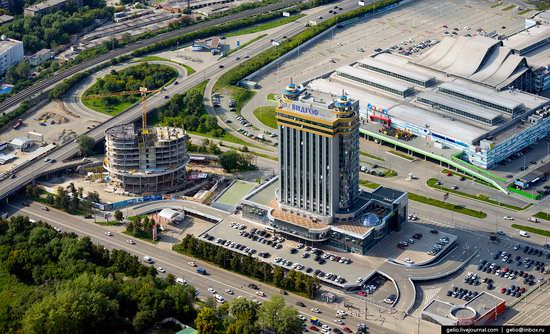 Chelyabinsk TV tower.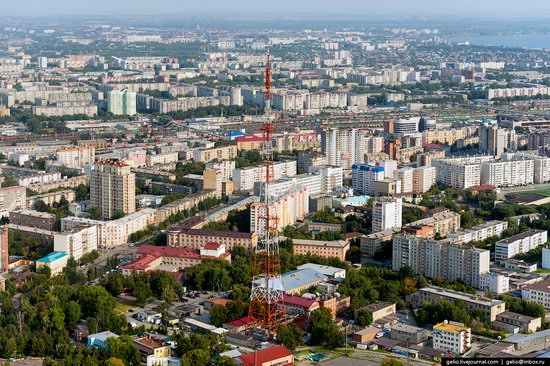 Leningrad Bridge connecting the Urals and Siberia.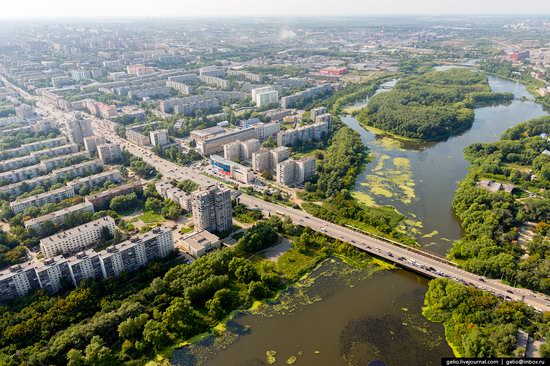 Stadium "Central".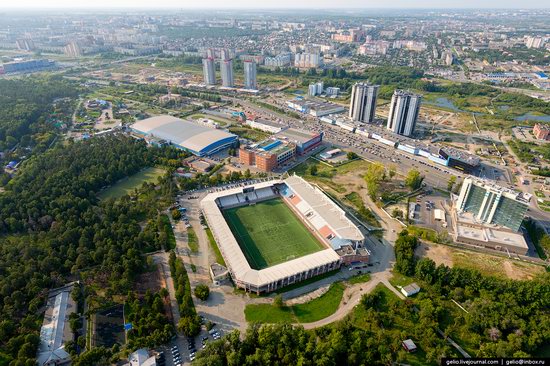 Central Park of Culture and Rest named after Yu. A. Gagarin.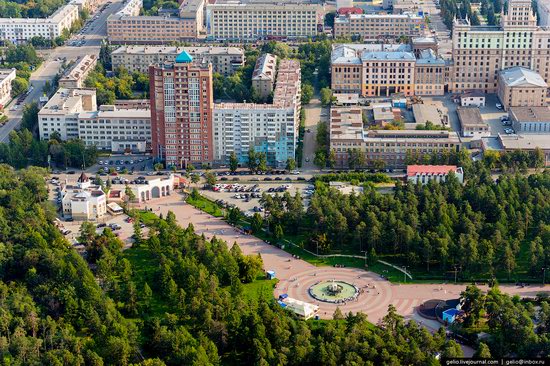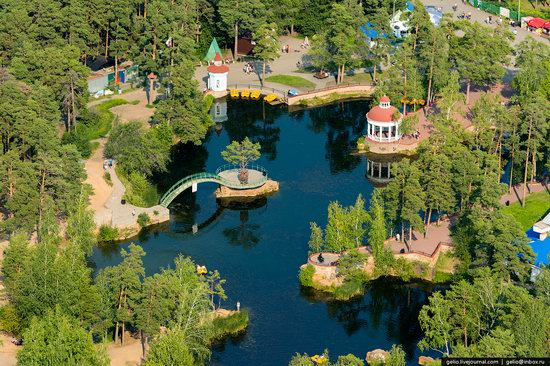 Chelyabinsk Zoo.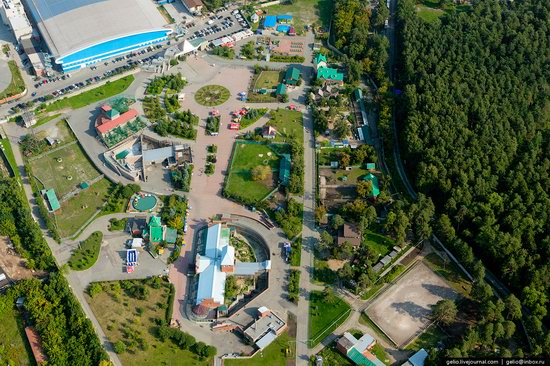 Chelyabinsk tram.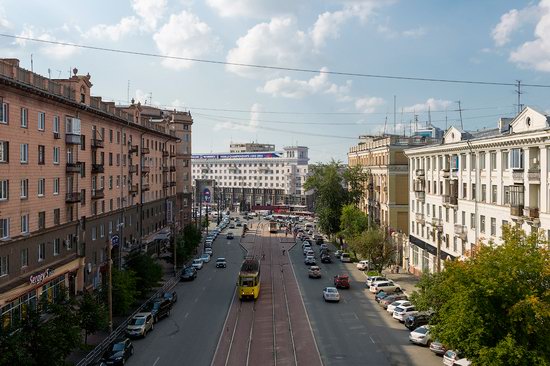 Administration of the Chelyabinsk region.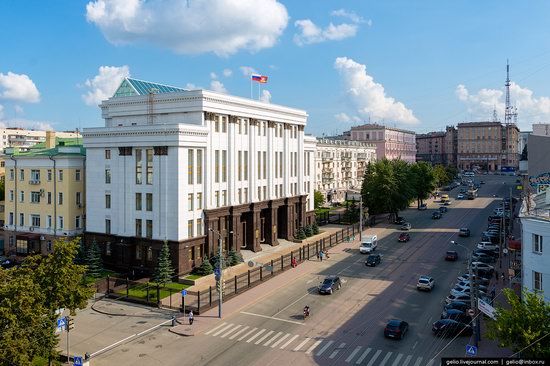 Hotel "Southern Ural".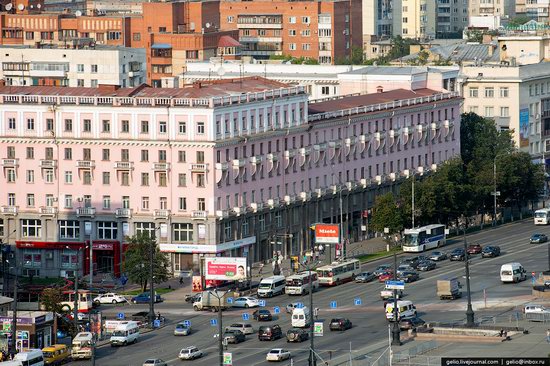 Hotel "Radisson Blu Chelyabinsk".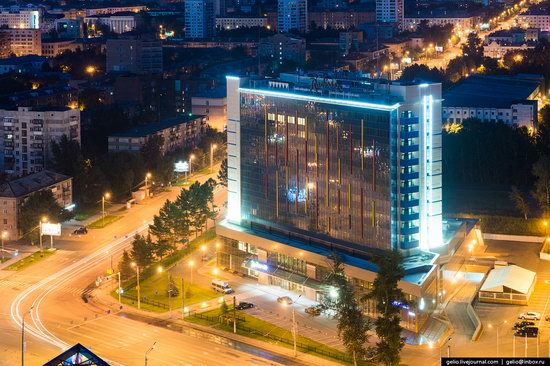 Chelyabinsk State Youth Theater.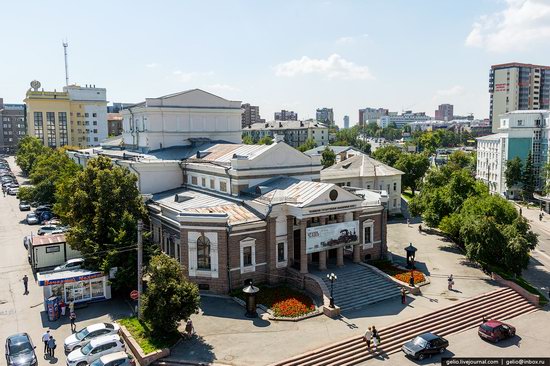 Chelyabinsk cityscape.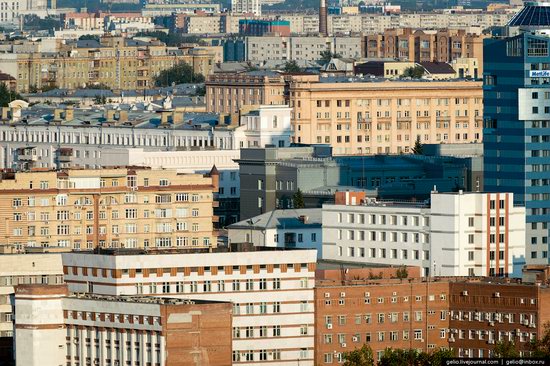 Tags: No tags
<< One frosty day in the Rostov Kremlin and its surroundings
No comments yet.