During freeze-up (usually from the beginning of January till early May) Lake Baikal freezes completely, except for a small area of ​​15-20 km length located in the source of the Angara River.
By the end of winter, ice thickness on the lake reaches 1 m, and in bays – 1.5-2 m. During severe frosts, cracks break ice on separate fields. The length of cracks is about 10-30 km, the width – 2-3 m.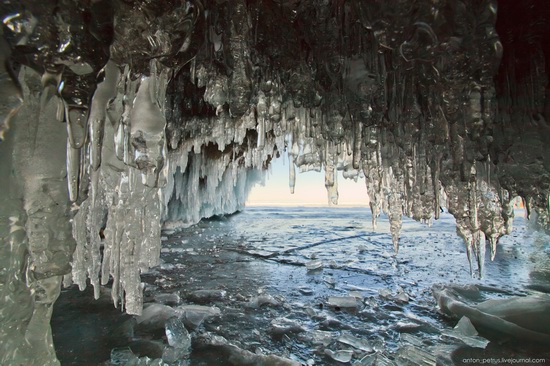 The formation of cracks is accompanied by a loud cracking sound, reminiscent of thunder or gunshots. Due to them, fish living in the lake don't die from lack of oxygen.
Also, Baikal ice is very clear, that's why even in winter time the water is inhabited by planktonic algae producing oxygen.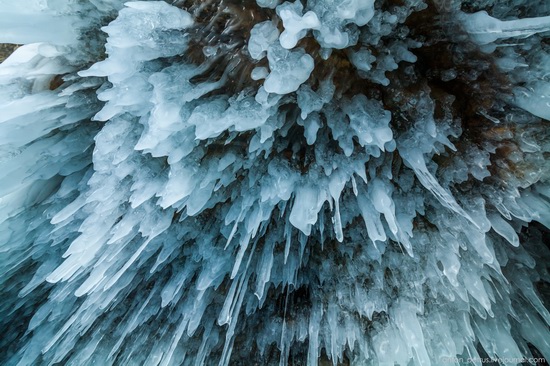 In winter, on the shores of Lake Baikal, you can find beautiful ice caves and frozen splashes.
Unique Baikal ice presents scientists a lot of mysteries. In the 1940s, the experts of Baikal Limnological Station found unusual forms of ice cover that can be found only in Lake Baikal. The photos were taken by Anton Petrus.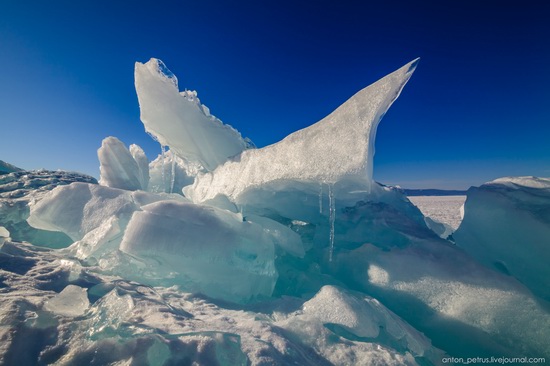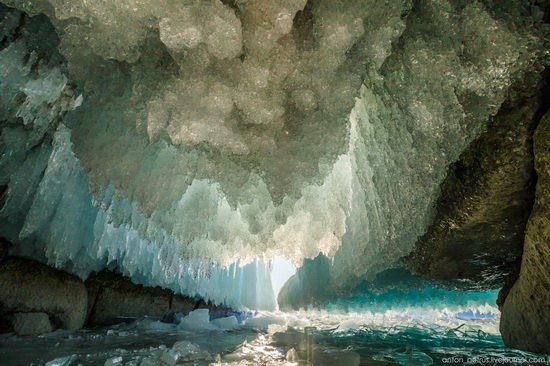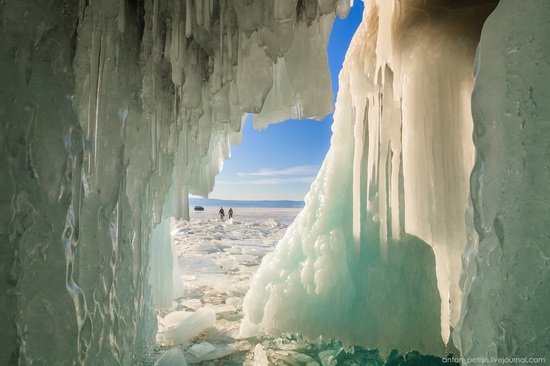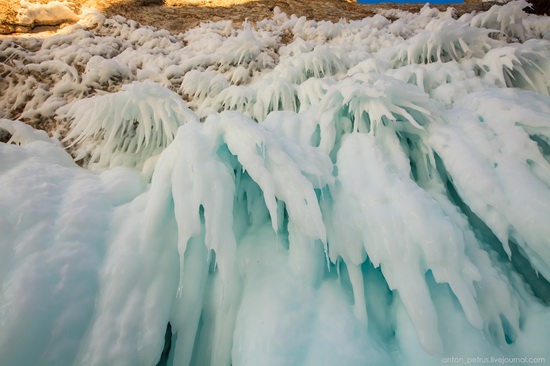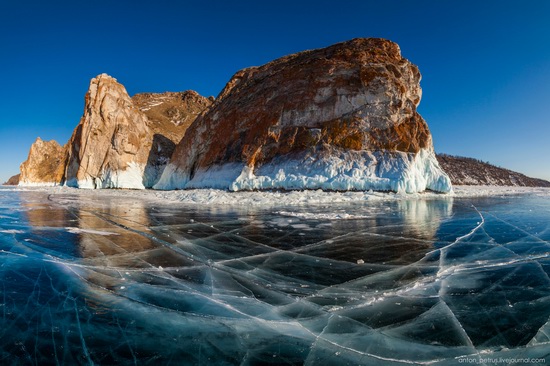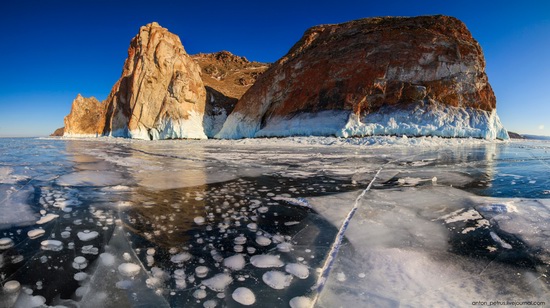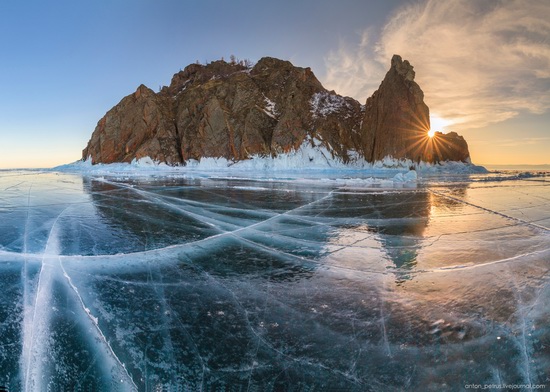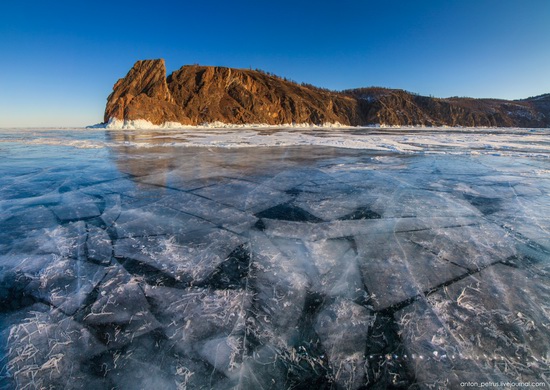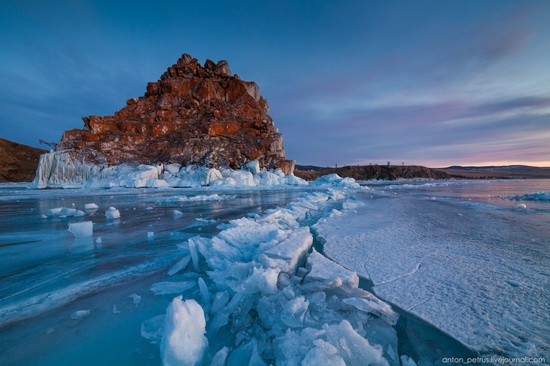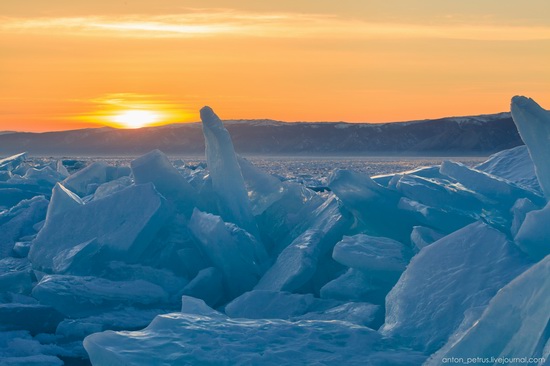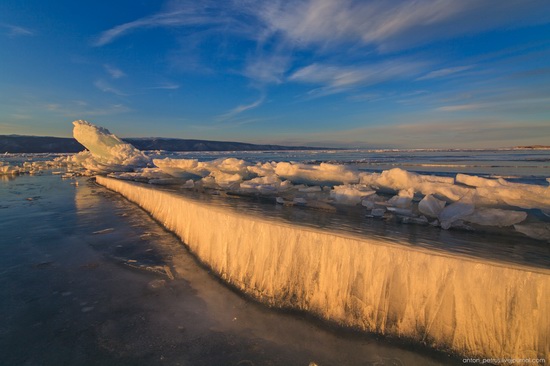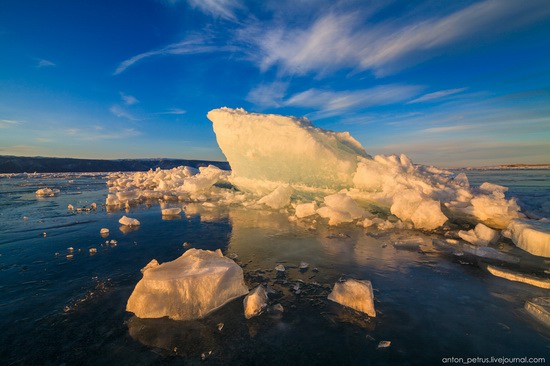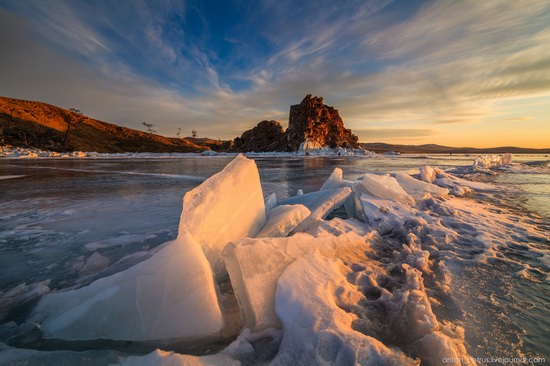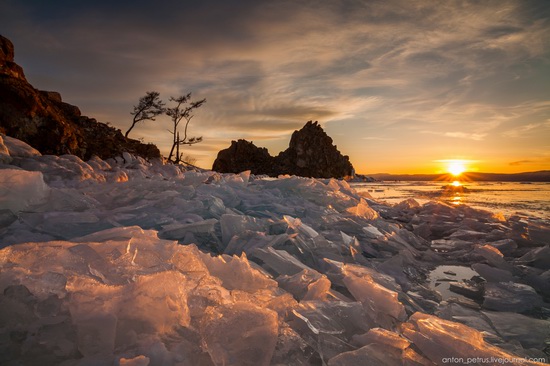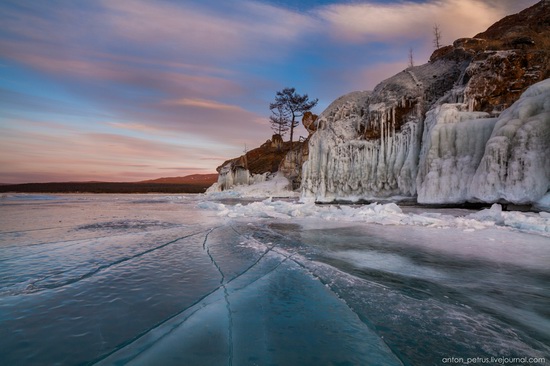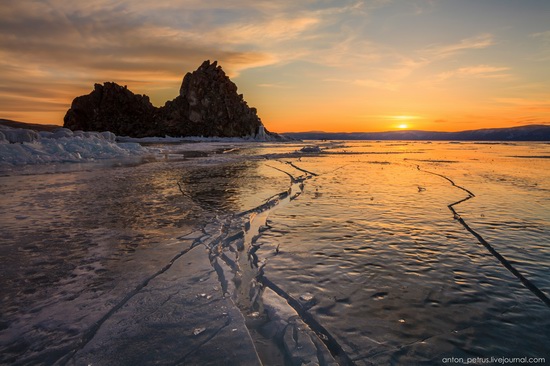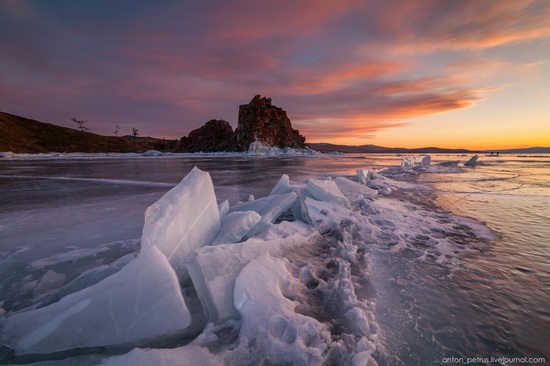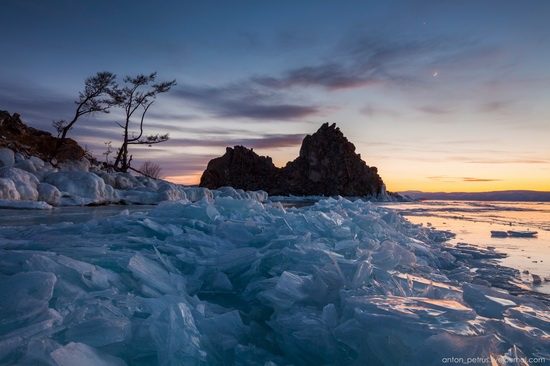 Tags: Buryat Republic · Irkutsk oblast
<< Tula Kremlin – one of the oldest fortresses in Russia
No comments yet.