It is a very cool series of photos. Look at the picture on the TV screen and how it is changing while Vladimir Putin is turning to it.
Even if the photos are photoshopped, there is some symbolism in them. Also, it should be noted that viewers at least in Russia saw this part of the ceremony this way.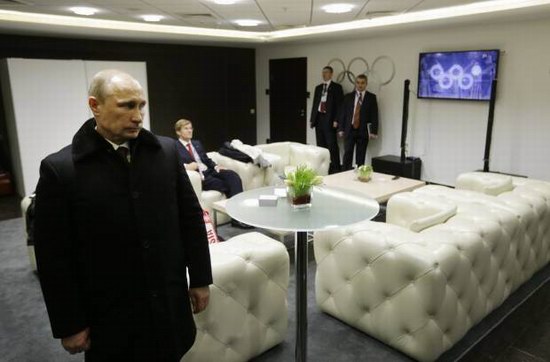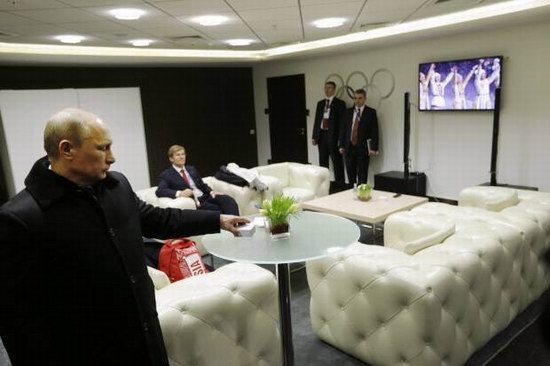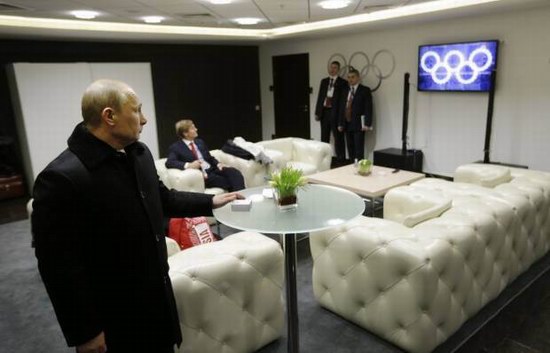 Photo: AP / David Goldman
More info about Sochi 2014 Winter Games
Tags: Sochi2014
<< Sochi Olympic Park and surroundings from space
No comments yet.