The Ministry of Economic Development of Russia has revised its growth forecast of the Russian economy in 2015. Deterioration in the forecast is related to the sanctions because of the events in Ukraine and geopolitical tensions.
Overall, the new picture of development of the country in the next year corresponds to a recent estimate made by the head of the Ministry Alexei Ulyukayev said that Russia is balancing between stagnation and recession.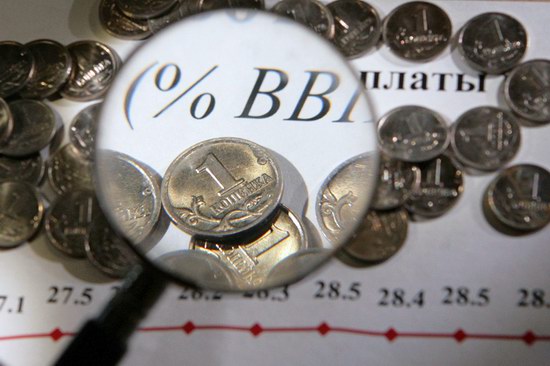 GDP growth rate will be lower by half – 1% instead of 2%. Evaluation of the growth of retail trade decreased to 0.6% from 2.1%, real incomes – to 0.4% from 1.3%, real wages – to 0.2% from 1.9%.
Inflation will also be higher. According to the Ministry of Economic Development, it will be 6.5% (previous estimate – 5%). The outflow of capital is expected to reach $ 40 billion, the official forecast for this year – $ 100 billion.
In general, Russia has entered a negative stage of the economic cycle considers the head of the Ministry Alexei Ulyukayev. Economic winter is coming to Russia?
Tags: No tags
<< Abandoned storage of nuclear warheads
No comments yet.