Orthodox Cathedral of the Resurrection of Christ, also known as the Church of the Savior on Spilled Blood, was built on the place where March 1, 1881, as a result of the assassination, the Emperor Alexander II was mortally wounded.
The church was built by the order of the Emperor Alexander III in 1883-1907 as a monument to the Emperor Alexander II with funds collected throughout Russia. It is standing in the historic center of Saint Petersburg on the banks of Griboedov Canal near the Mikhailovsky Garden. The height of the church – 81 meters, the total capacity – up to 1,600 people. Photo by Andrey Rumyantsev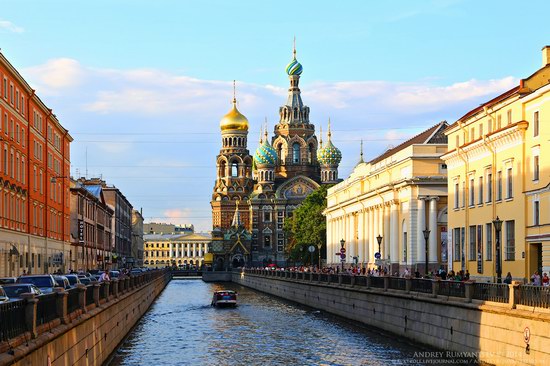 Tags: Saint Petersburg city
No comments yet.