In Kazan, the capital city of Tatarstan Republic, there is an amazing place that combines the world's major religions. It is called the Temple of All Religions or the Temple of Seven Religions or the Universal Temple.
The temple combines images of religious buildings of different faiths in an attempt to achieve harmony and peaceful coexistence. Photos by: Anton Petrus.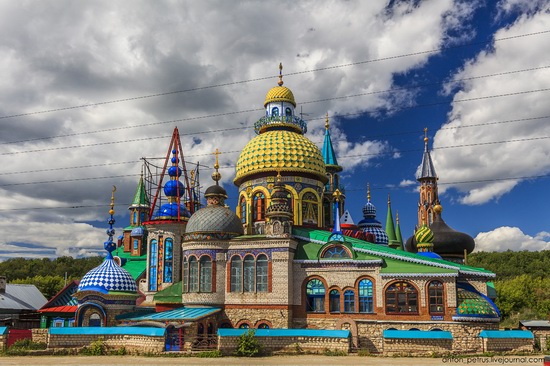 This miracle of architectural thought was originally designed by a local resident Ildar Khanov. He began the construction in 1994. Unfortunately, Ildar did not live to see the completion of the temple. Today, it is being finished with money from donations.
According to Ildar, during meditation, Jesus came to him and said: "Ildar! You have a barn where cows were sleeping before. There are three shovels and a metal crowbar there now. Today, you will get up at 6 am and start the construction of a universal temple near your father's old house." And he began to build it.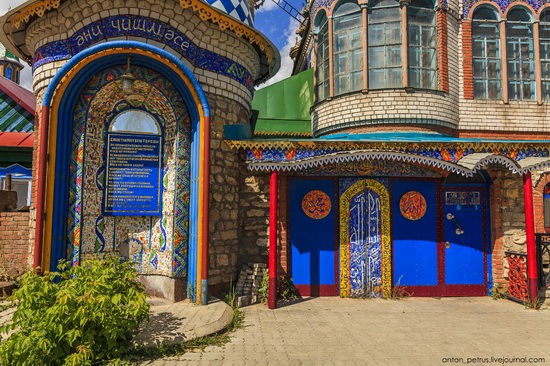 On the door, you can see a sign "For eternal construction." Under the sign, there is a box for donations.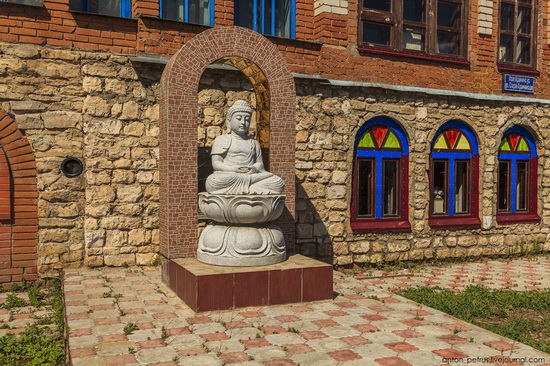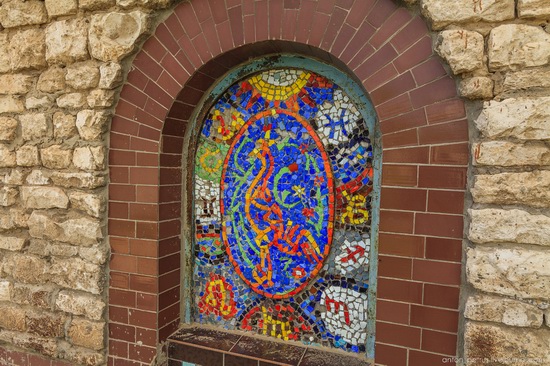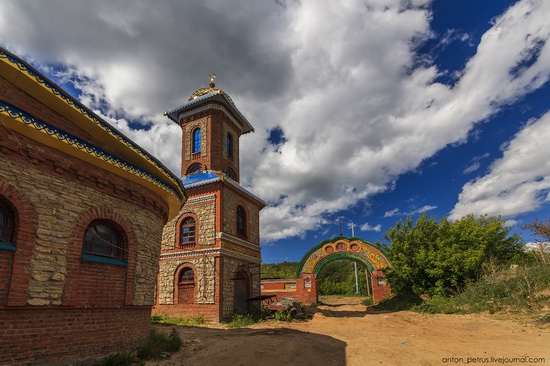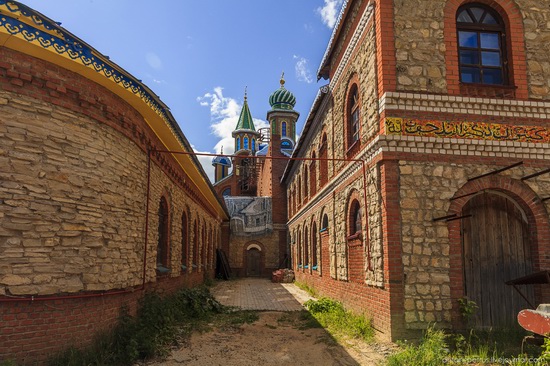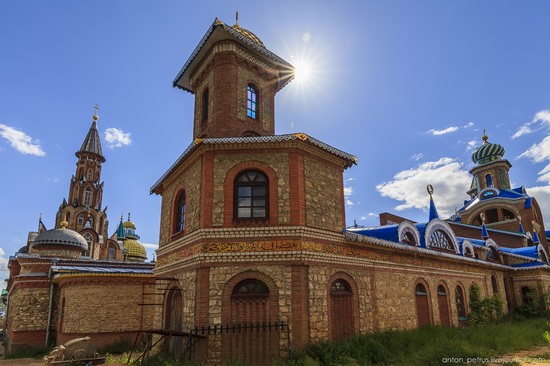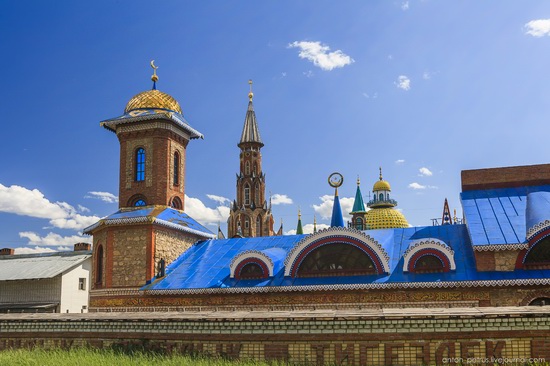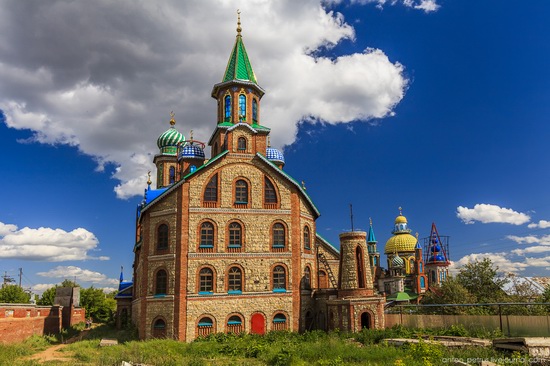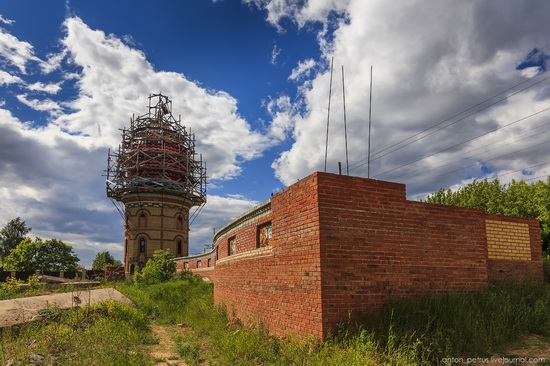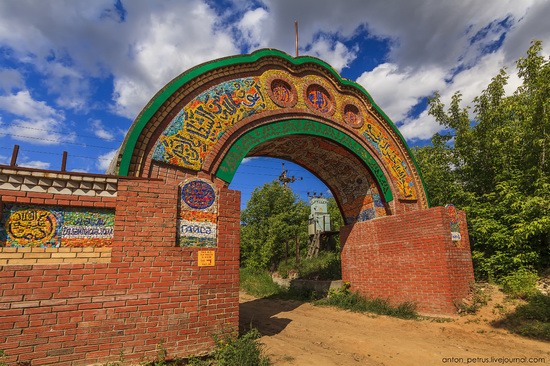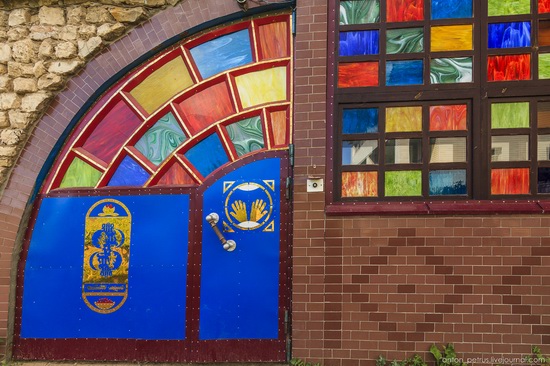 Sixteen domes represent the major religions of the world: Judaism, Hinduism, Buddhism, Islam, Christianity, the religions of China and Japan.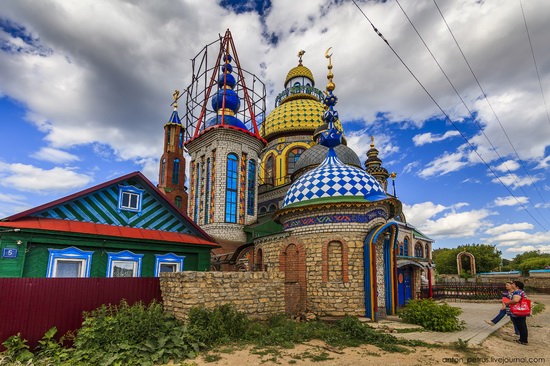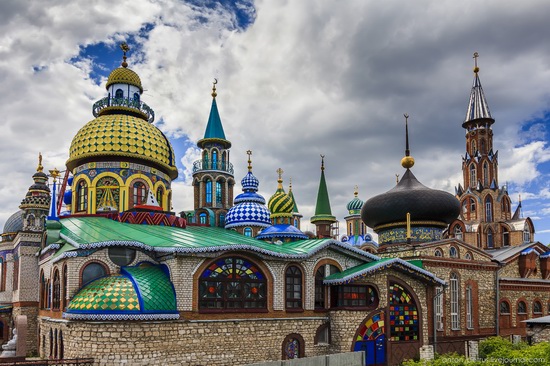 Address: Russia, Kazan, Staroarakchinskaya Street, 4. You can get there by bus #45 ("Staroye Arakchino" stop) or bus #2 ("Pereprava" stop).
Tags: churches · Kazan city
<< Kalacheevskaya Cave – the longest cave in Voronezh region
2 comments