Lutheran church in Gross Engelau was built in the 14th century during the reign of power and financial prosperity of the Teutonic Order. Lutheran church tower was often used as an observation post during military conflicts.
In 1807, the Russian officers observed the battle of Friedland from it. In August 1914, Gross Engelau was again in the thick of things, the tower was used by the military again.
Photo of the church before 1945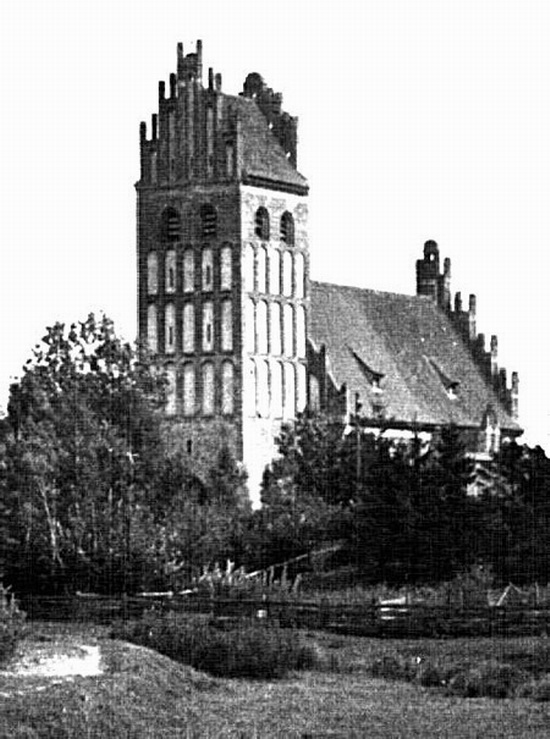 After 1945, Gross Engelau received Russian name – Demyanovka. In the 1950ies, this area became a military training ground and the old church was standing in the middle of it. Until recently, the church preserved partially, here are some photos.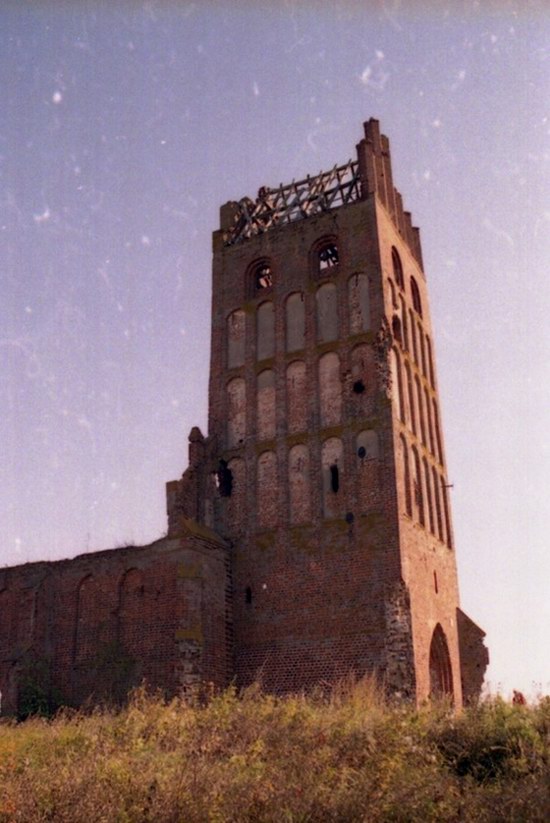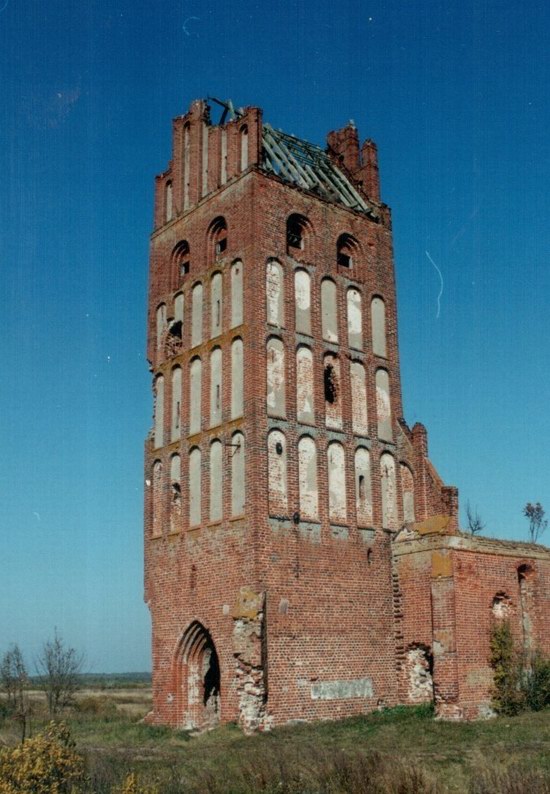 But this fall, joint military exercises of Russia and Belarus "The West 2013" were held in this area. The church was fired shells and was completely destroyed.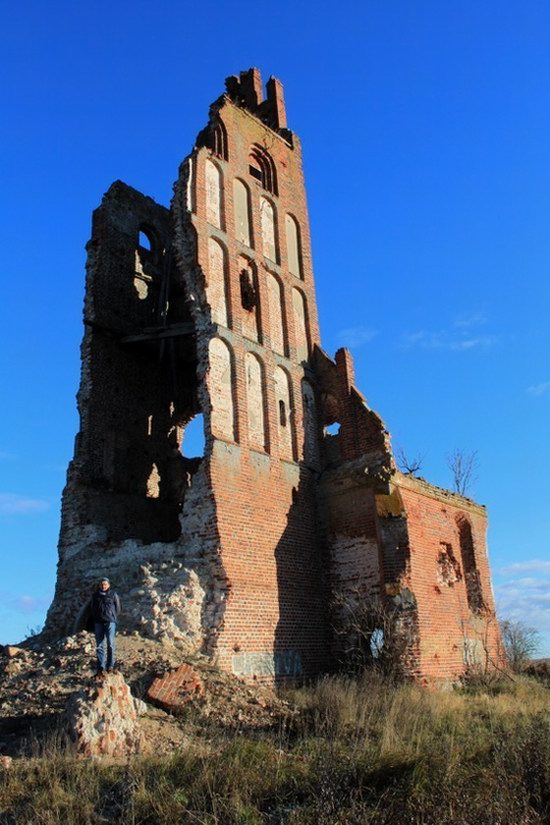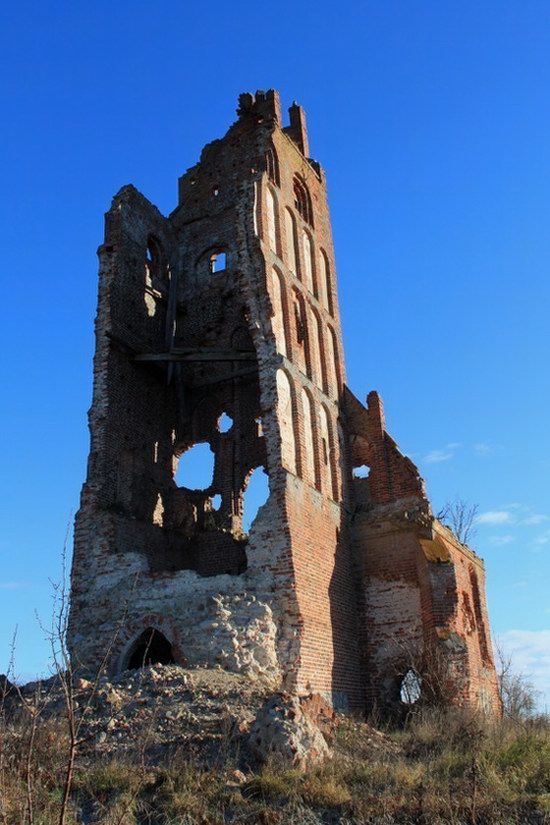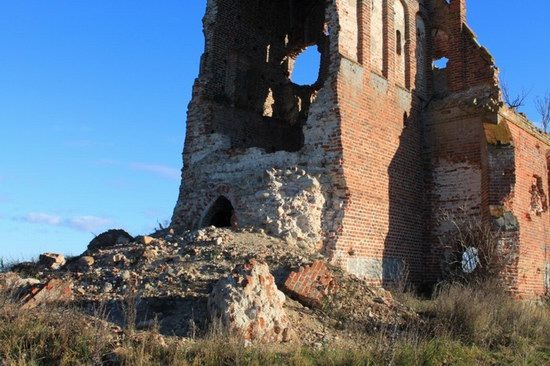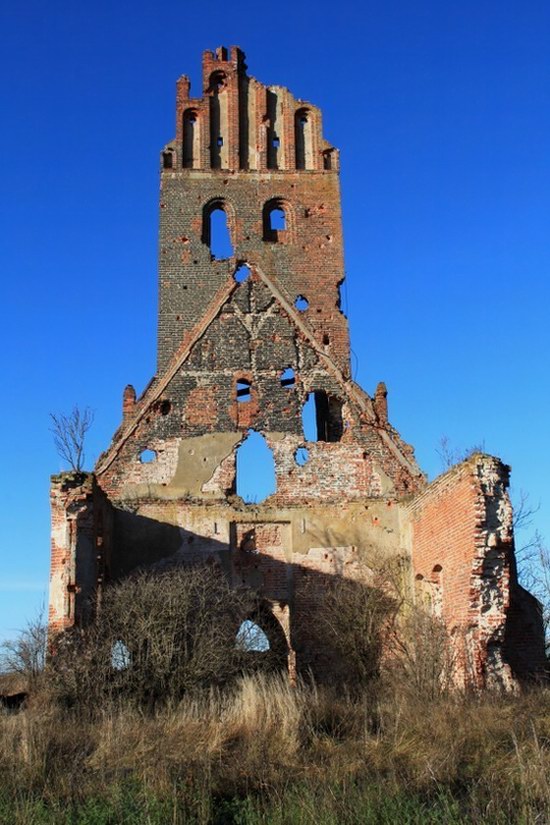 At the same time, the Minister of Tourism of Kaliningrad region says "In my opinion, Kaliningrad region is a goldmine for tourism development." Comments as they say are unnecessary. The church on Google Maps. Photos by Mykolai Troniewski.
Tags: churches · Kaliningrad oblast
<< Unique Baroque Church in the Dubrovitsy Estate
No comments yet.