Zelenogradsk (until 1946 – Cranz) is a resort town with a population of about 17 thousand people located in Kaliningrad Oblast of Russia.
The town stands on the coast of the Baltic Sea, about 25 kilometers north of Kaliningrad. Zelenogradsk on Google Maps. Photos by: Slava Stepanov.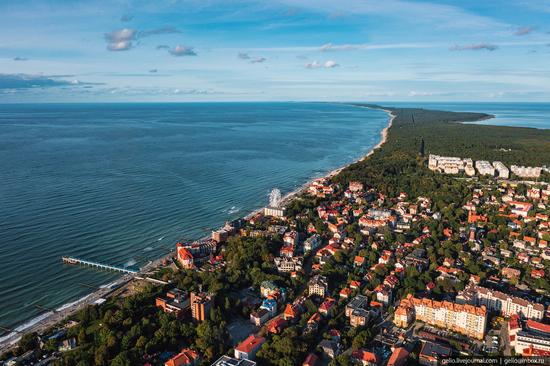 In 1946, after the annexation of the Königsberg region to the Russian Soviet Federative Socialist Republic (as a result of the Potsdam Agreement of 1945) and the renaming of Königsberg to Kaliningrad, Cranz was renamed Zelenogradsk.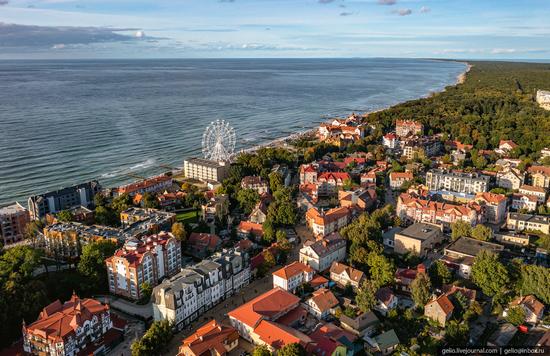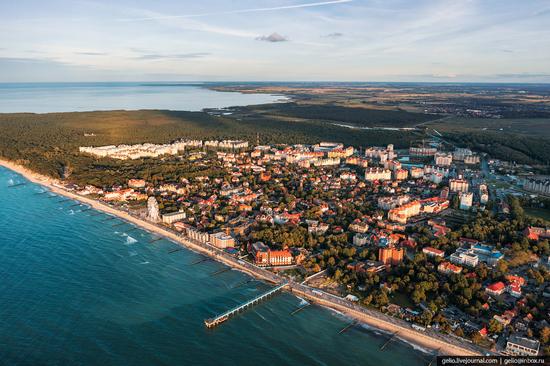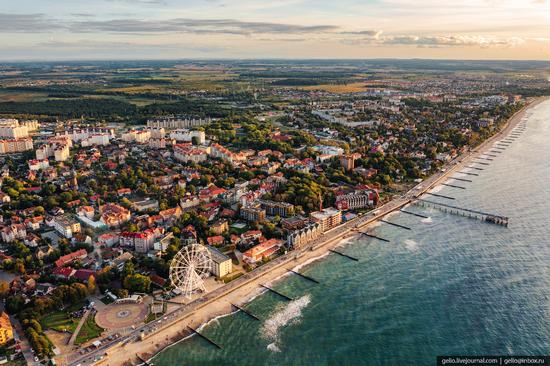 The sights of this resort are a beautiful seaside promenade, a long beach, a 150-meter pier, and a park that merges with a large pine forest outside Zelenogradsk. The Curonian Spit National Park, included in the list of UNESCO natural monuments, begins from the outskirts of the town.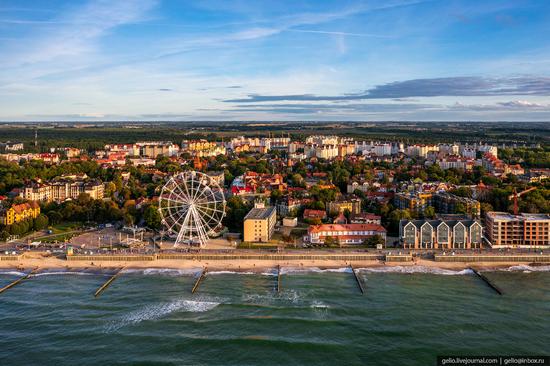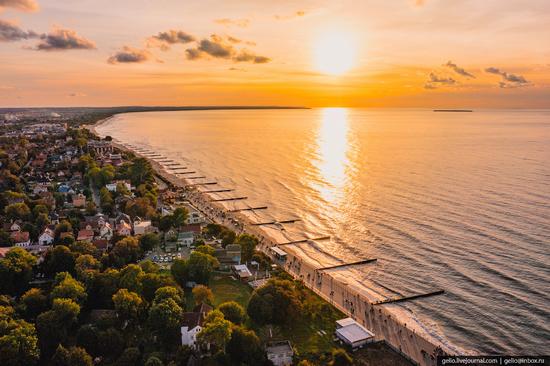 Zelenogradsk is a popular short-term vacation spot for residents of Kaliningrad. The beach is covered with fine, light sand, turning into small seaside dunes. The seabed relief near the coast is flat.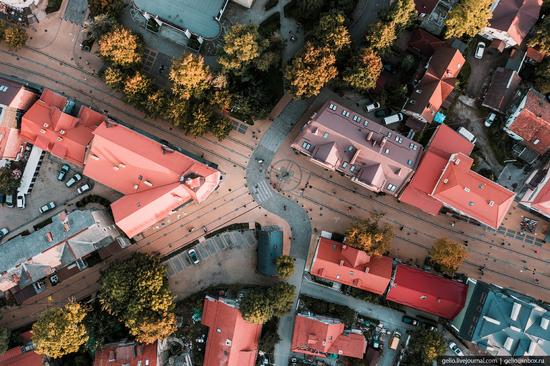 The water tower of Zelenogradsk. This tower built in 1905 is almost 40 meters high. There is an observation deck in the upper part.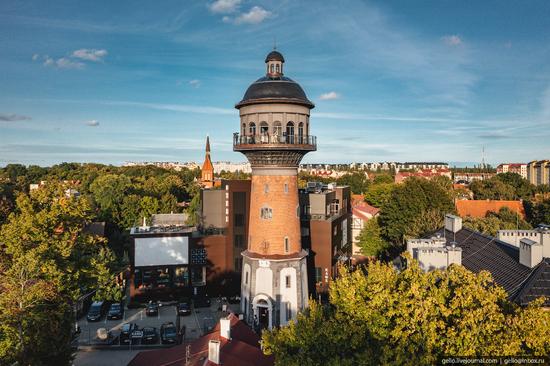 Transfiguration Cathedral (former Lutheran Church of St. Adalbert). The building was constructed in the Gothic style in 1897.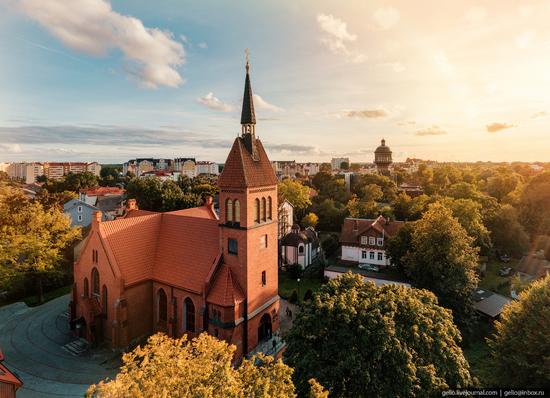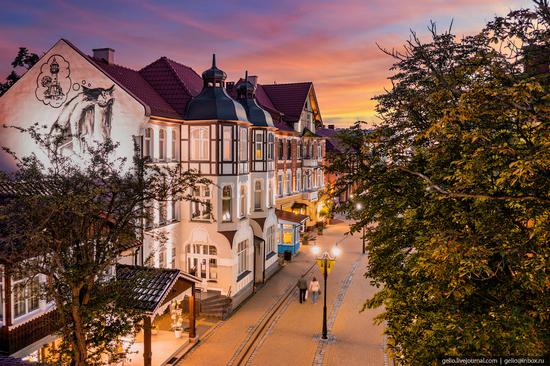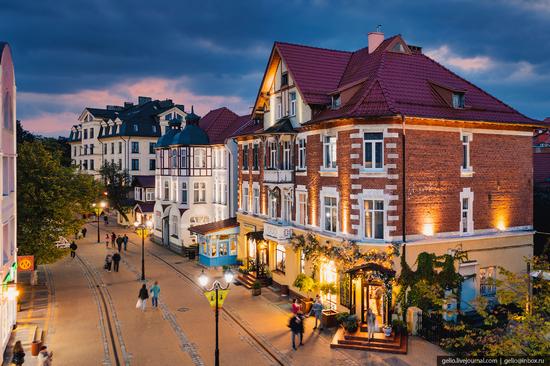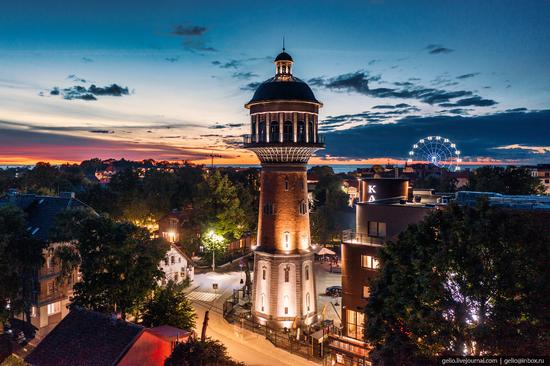 In Zelenogradsk, unlike the other resort town of Svetlogorsk, there are no steep descents and ascents, which is convenient for those suffering from diseases of the heart, respiratory system and musculoskeletal system. The town also has its own mineral water, which is called "Zelenogradskaya".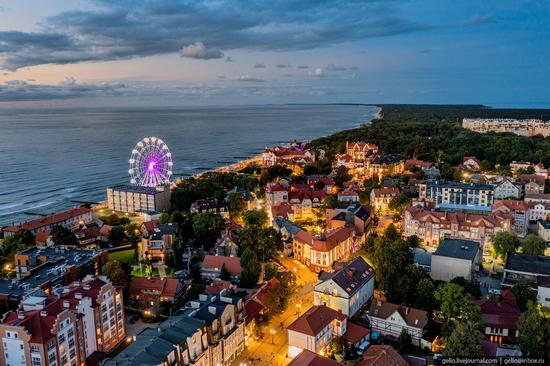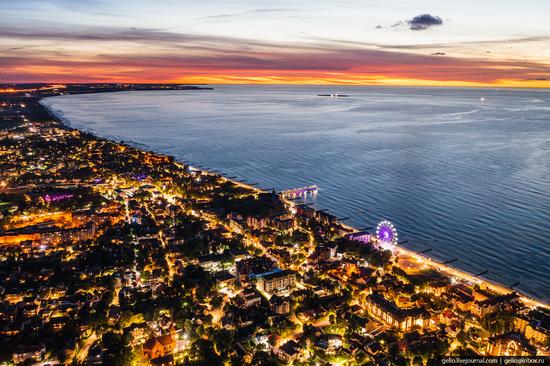 Tags: Kaliningrad oblast
<< Suzdal – a unique old Russian town
No comments yet.