Yoshkar-Ola is a city in Russia with a population of about 265 thousand people, the capital of the Republic of Mari El. The city's name translated from the Mari language means "red city".
It was founded as a military fortification in the center of the Volga-Vyatka region in 1584. Until 1919, the town was called Tsarevokokshaisk, in 1919-1927 – Krasnokokshaisk. Photos by: Slava Stepanov.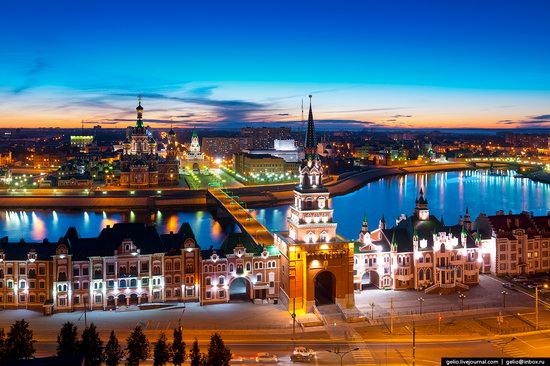 Today, Yoshkar-Ola is one of the centers of culture of the Finno-Ugric peoples. The main feature of the center of the city is an abundance of copies of famous architectural monuments.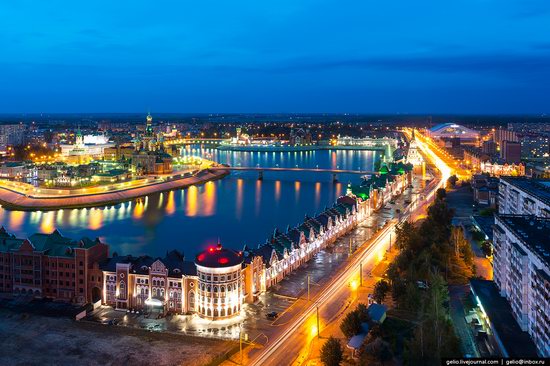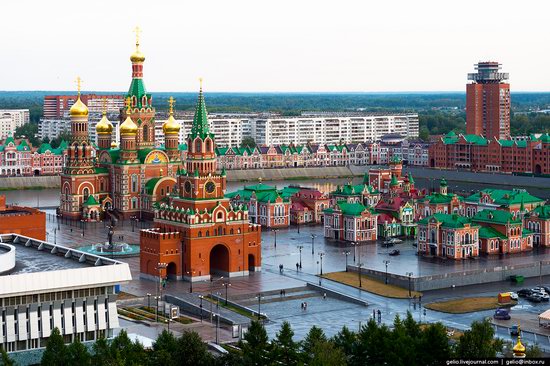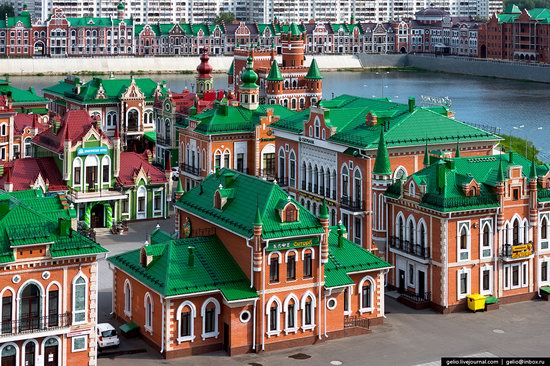 Cathedral of the Annunciation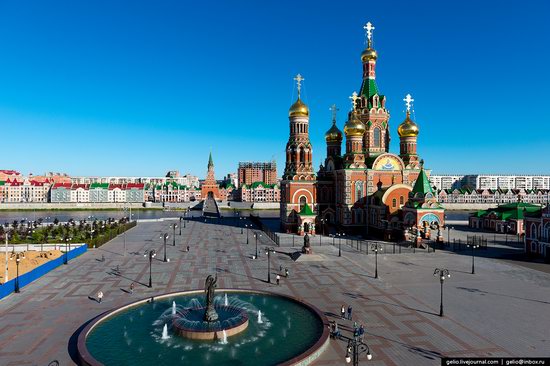 Annunciation Tower.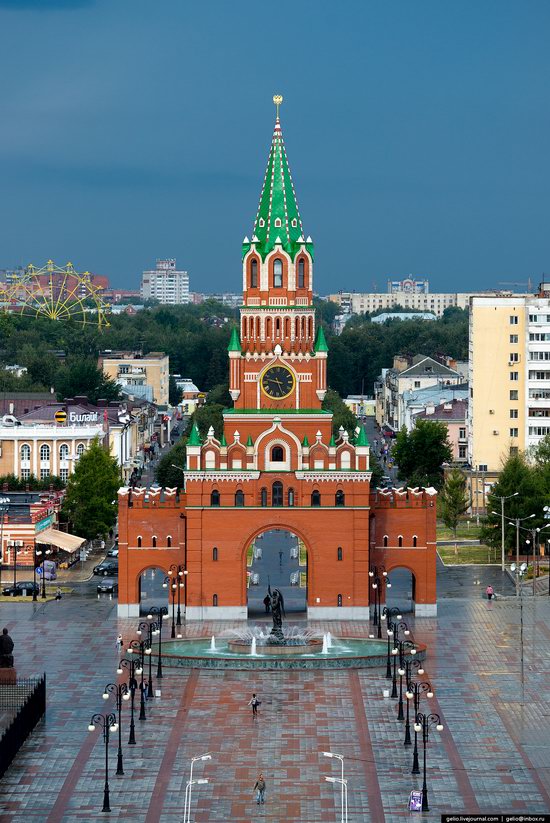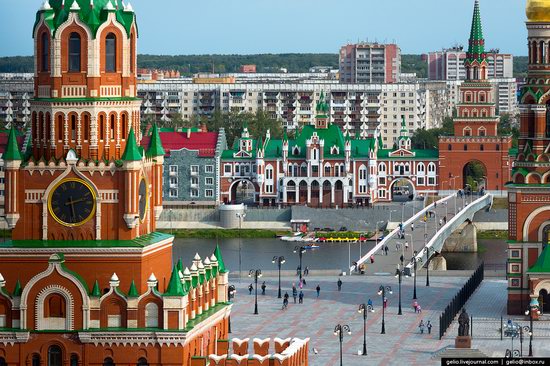 Spasskaya Tower.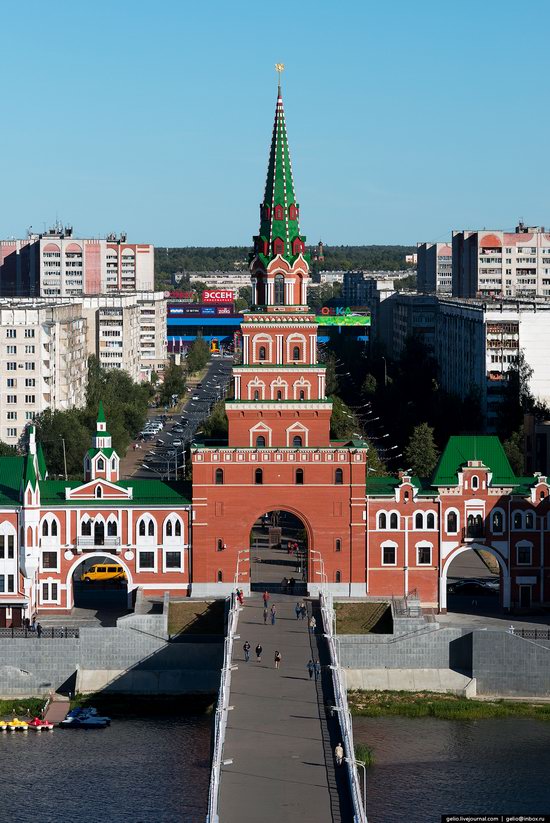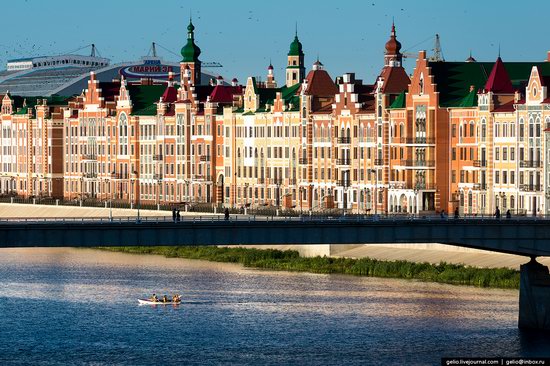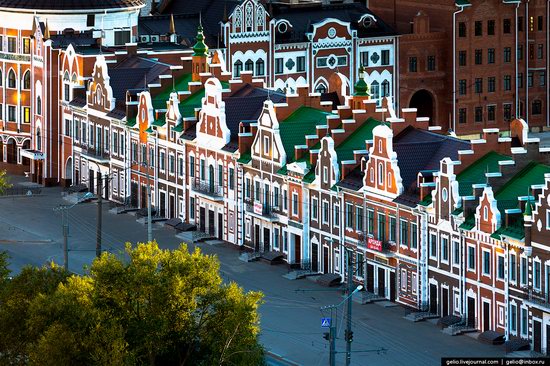 Obolensky-Nogotkov Square named in honor of the first governor of Tsarevokokshaisk.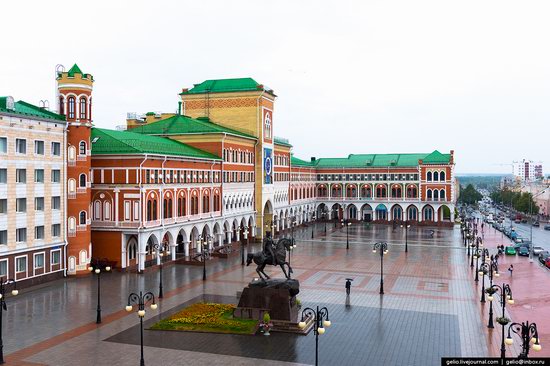 Mari National Puppet Theater.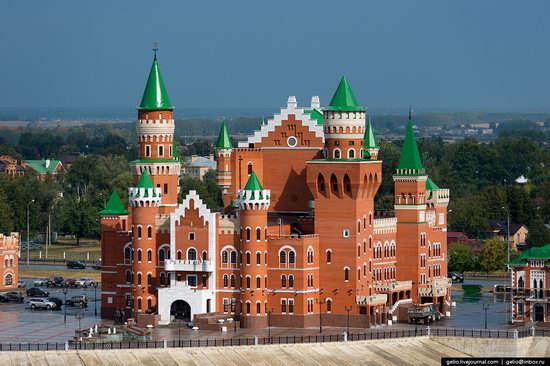 Patriarch Square with the monument to Patriarch of Moscow and All Russia Alexy II.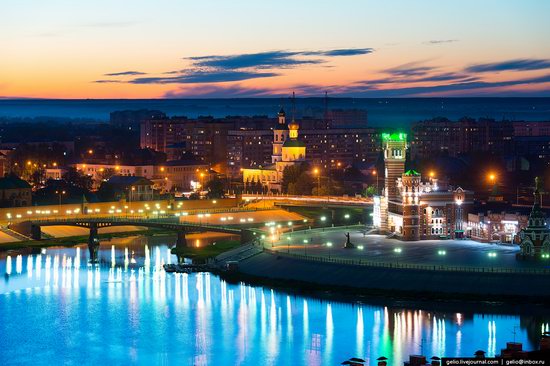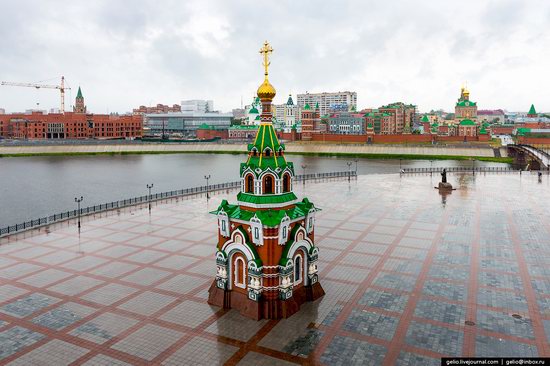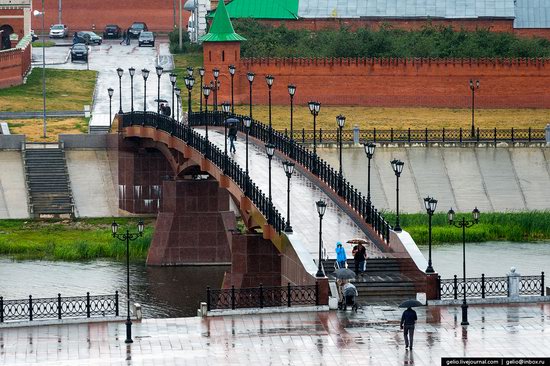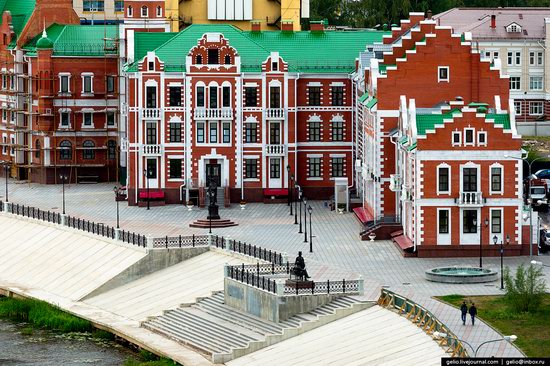 Cathedral of the Resurrection of Christ.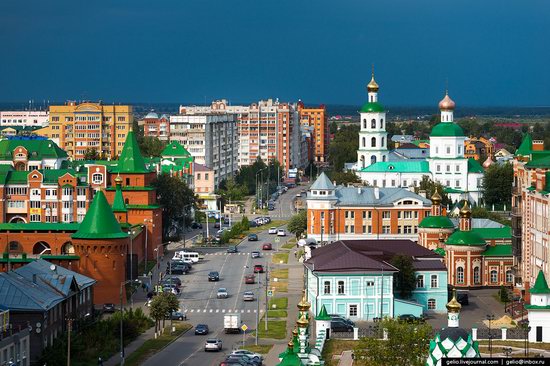 Chapel of memory of the victims of political repressions.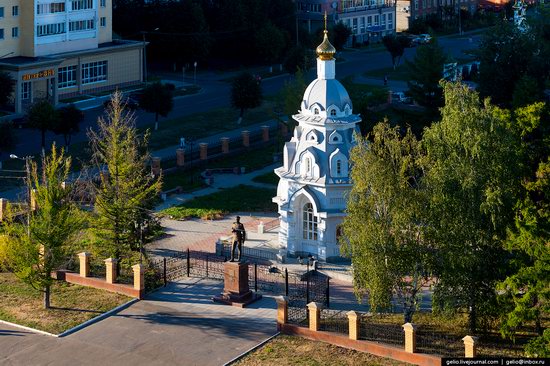 Church of the Holy Trinity.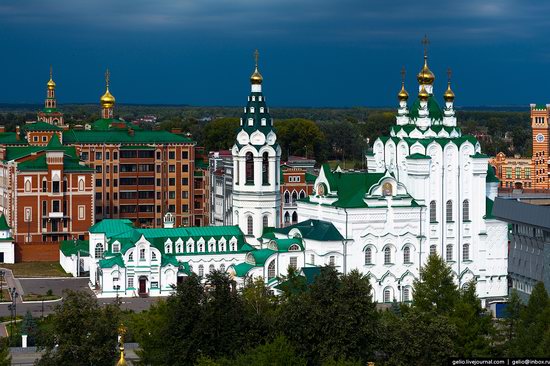 The largest fountain in the city with a 6-meter bronze figure of the Archangel Gabriel.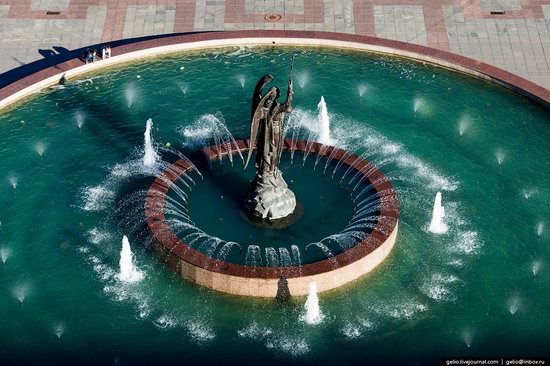 Academic Theater of Russian Drama named after Georgi Konstantinov.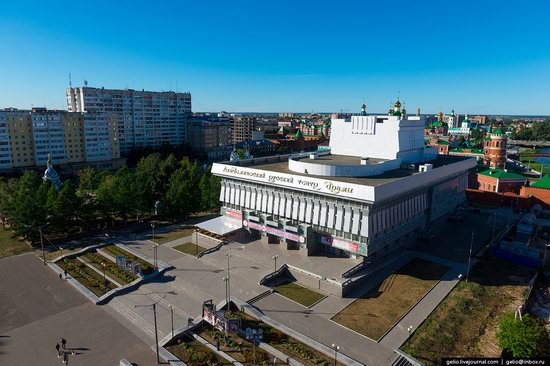 Year-round athletics arena "Arena Mari El".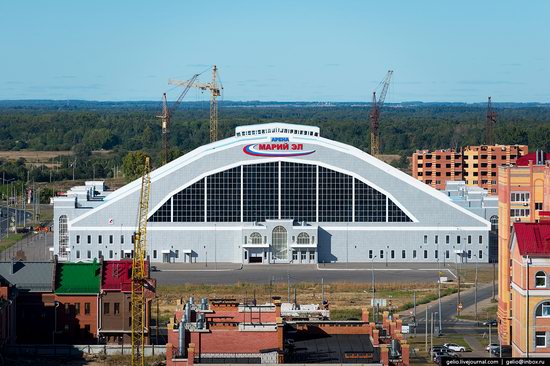 Chavain Boulevard.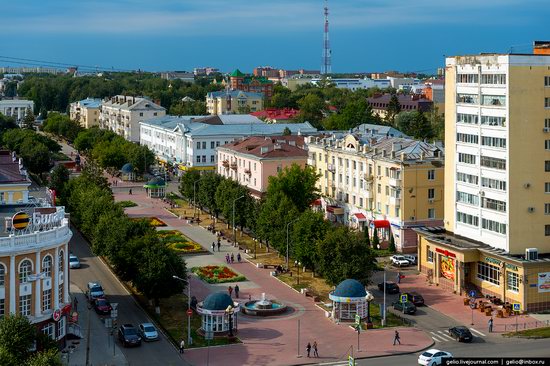 The tallest building in Yoshkar-Ola (85 meters).
Mari National Drama Theater.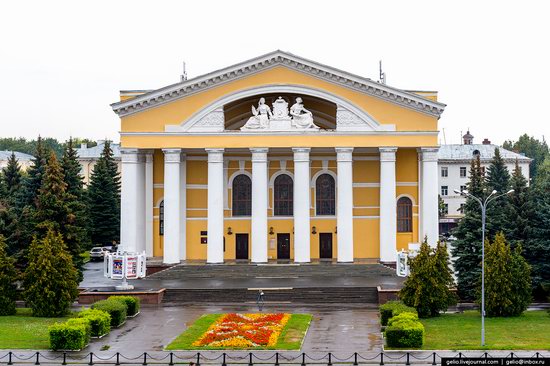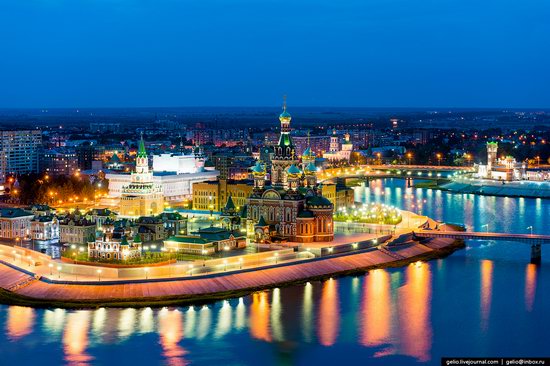 Tags: Mari El Republic · Yoshkar-Ola city
No comments yet.