Yekaterinburg (from 1924 to 1991 – Sverdlovsk) is a city with a population of about 1.5 million people, the administrative center of the Ural Federal District and the Sverdlovsk region, the fourth largest city of Russia.
Located on the eastern slope of the Middle Urals, along the banks of the Iset River, it was founded as an ironworks in 1723 and named after Empress Catherine I. Photos by: Slava Stepanov.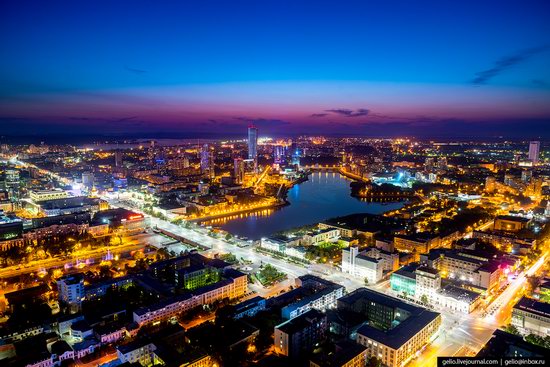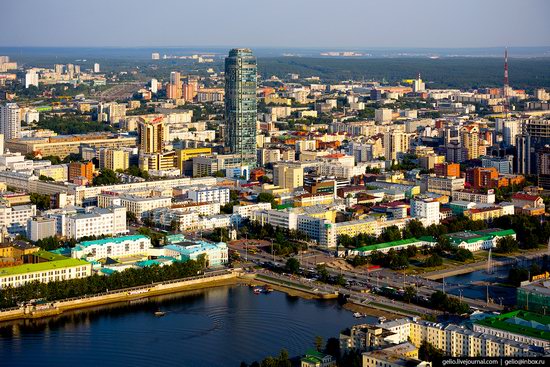 Administration of Yekaterinburg (1928-1930).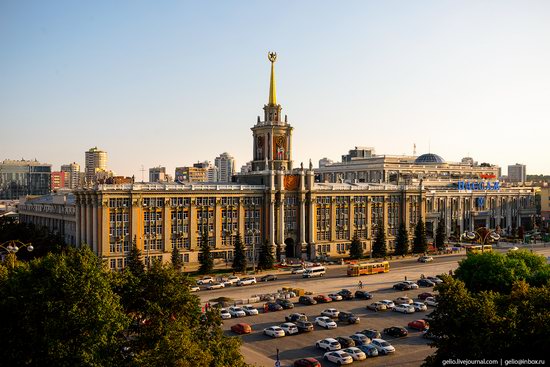 Shopping center "Passage" (Central Department Store).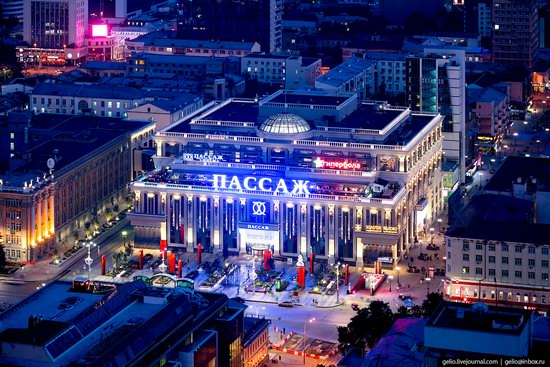 Pedestrian Weiner Street – "Ural Arbat".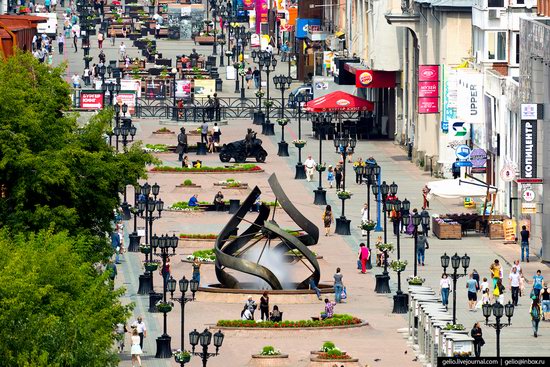 Yekaterinburg-City – a business and cultural quarter in the center of Yekaterinburg on the bank of the city pond.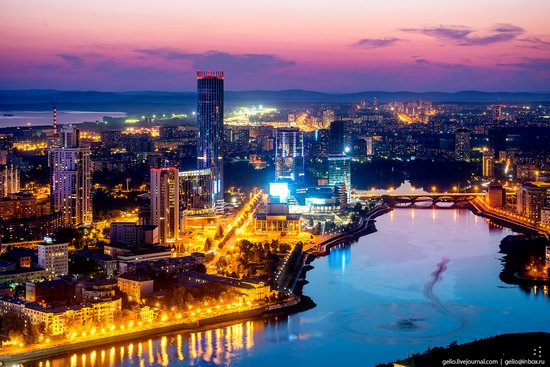 Tower "Iset" (206 m).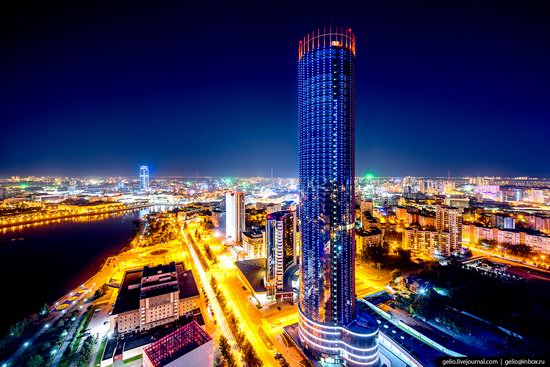 Yeltsin Center – a business, social and cultural center opened in 2015. It houses the Boris Yeltsin Museum, a library, an archive, a concert hall, an art gallery, and more.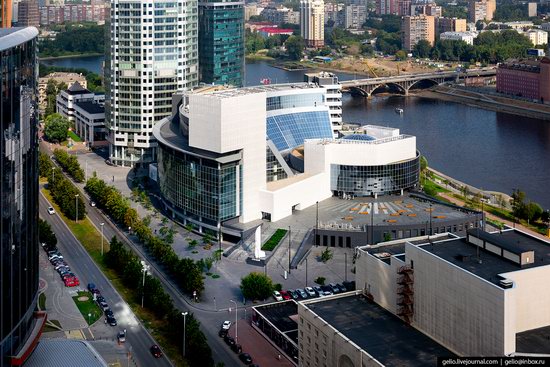 Monument to Boris Yeltsin – the first president of Russia.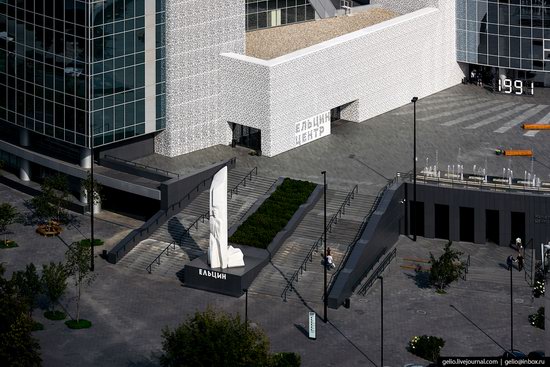 Fountain on October Square.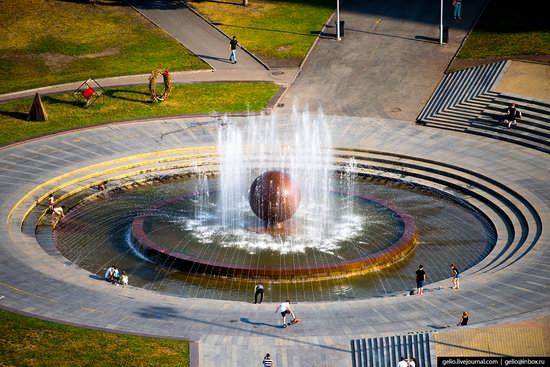 Church "Big Chrysostom".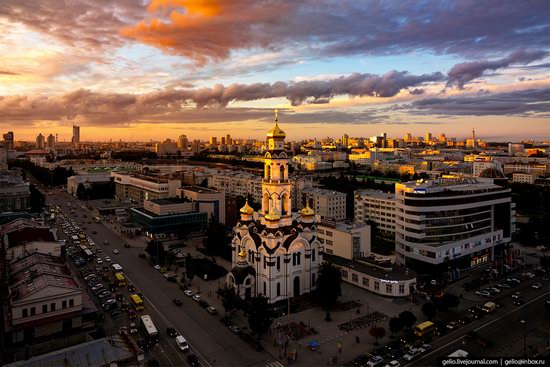 "Sevastyanov's House" – a monument of architecture on the shore of the city pond.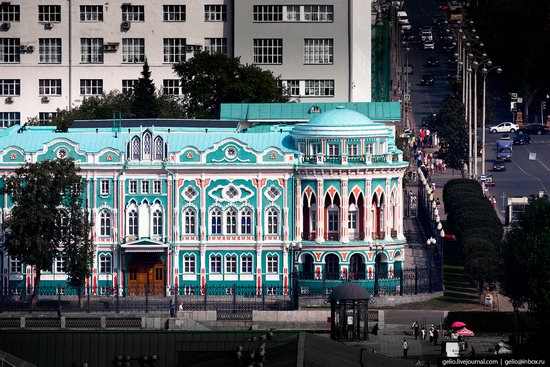 Hotel "Iset" (1929-1932) – a monument of constructivism.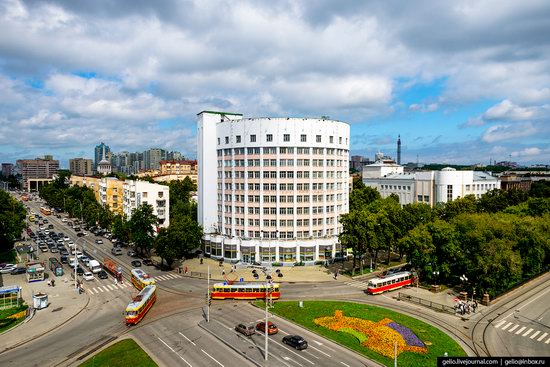 Complex of the District House of Officers (1932-1941).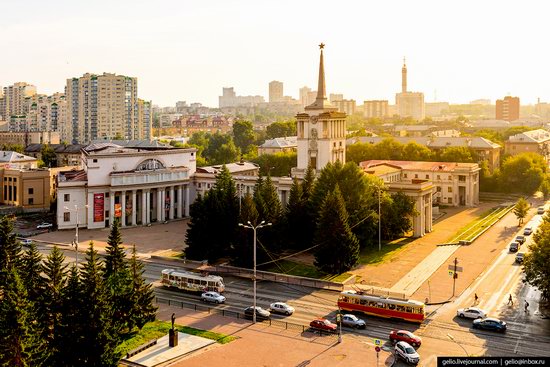 Church on Blood (2000-2003) built on the site of the infamous Ipatiev's House, in which the family of the last Russian emperor Nicholas II was shot in July, 1918.
Kharitonovsky Park and Rastorguev-Kharitonov Manor (1794-1795).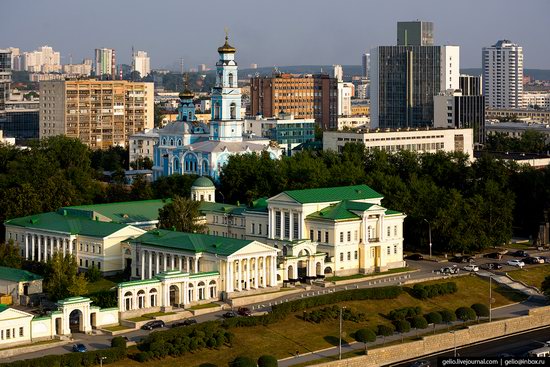 Palace of Sports "Uralochka".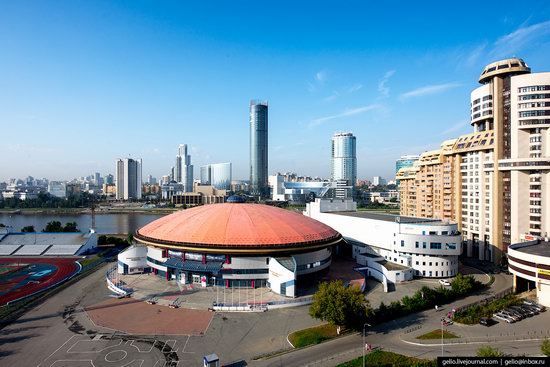 Yekaterinburg Railway Station.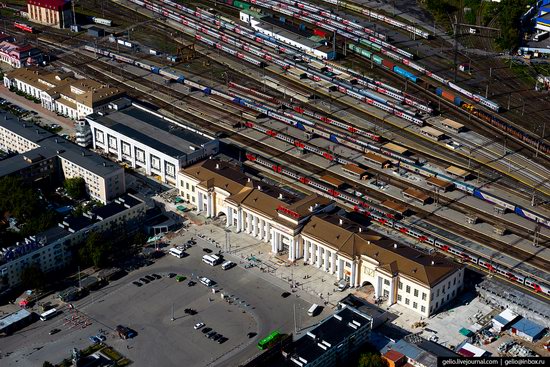 State Circus named after Valentin Filatov.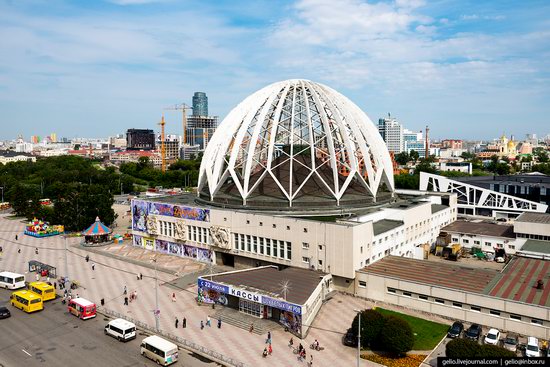 Shopping and office center "Arena" and the business center "Summit".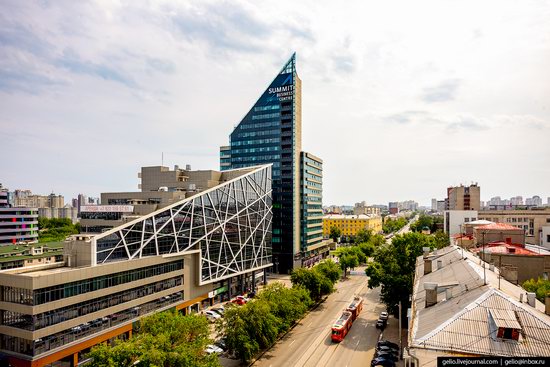 Alexander Nevsky Cathedral (1848).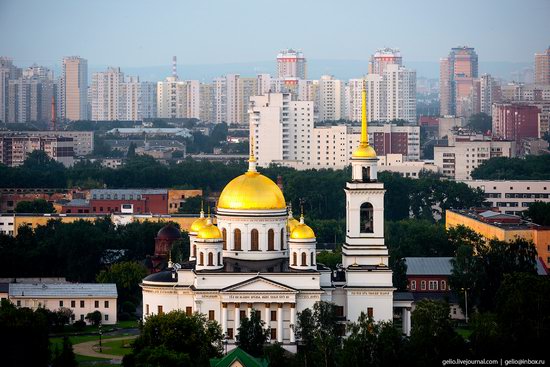 Public garden named after Pavlik Morozov.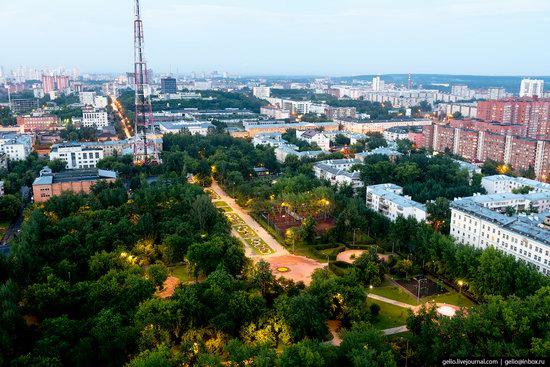 "White Tower" (Reischer Tower) – a water tower designed by the architect Reischer in the late 1920s, a monument of constructivism.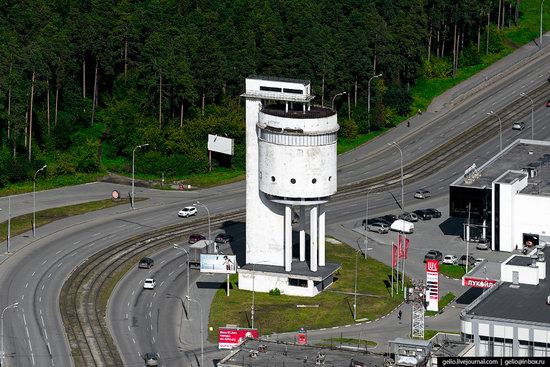 Yekaterinburg cityscape.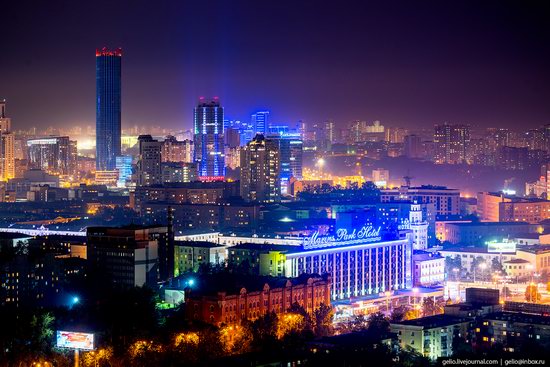 The average number of days with thunderstorms in Yekaterinburg is 28. This is one of the highest rates in Russia.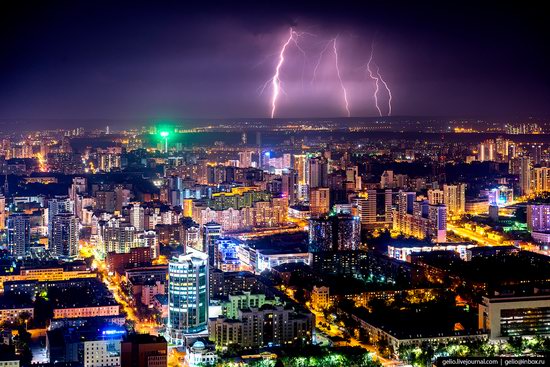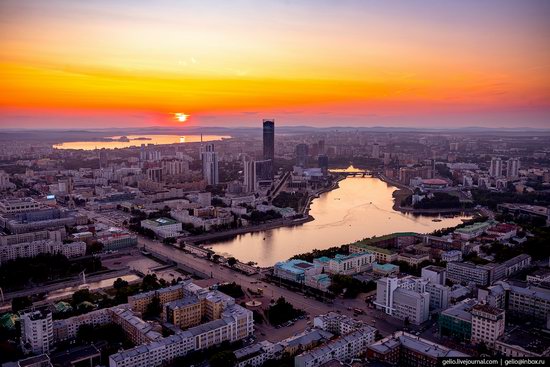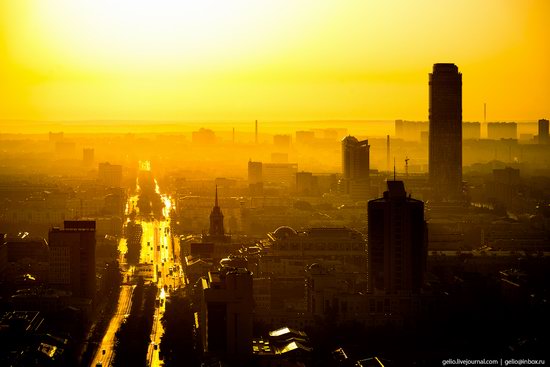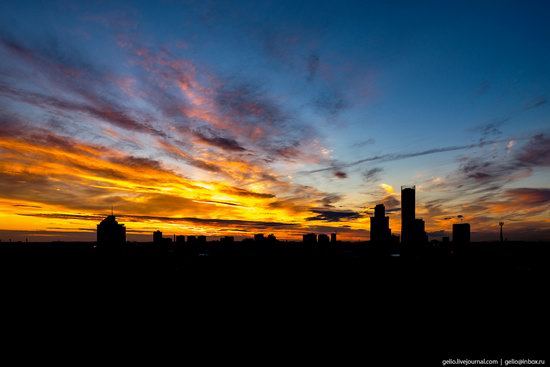 Tags: Ekaterinburg city · Sverdlovsk oblast
<< People of Russia in 1916-1919
1 comment