Unmanned Russian rocket "Proton-M" with three navigation satellites "Glonass-M" again didn't reach Earth orbit. The flight lasted only a few seconds, then the rocket exploded and crashed to the ground one kilometer from the launch site at the Baikonur Cosmodrome in Kazakhstan.
Another failure of the Federal Space Agency of Russia is estimated at $ 200 million. The launch of the rocket "Proton-M" at Baikonur was broadcast live on the TV channel "Russia 24".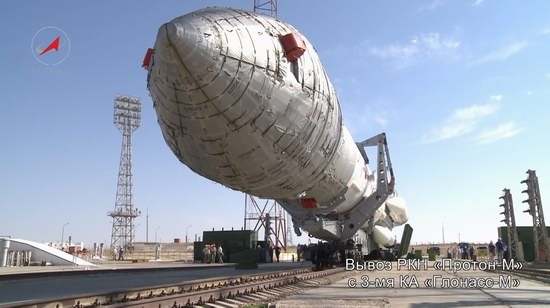 TV announcer comments on the rocket launch:
"And that's the launch, a colorful spectacle… But something seems to go wrong. Something is wrong. It seems to be a crash. And the rocket goes to the ground and breaks up in the air. And the explosion. So, unsuccessful launch of the rocket "Proton-M" with three Russian navigation satellites on board was broadcast live. "
The flight was so short that during the fall the fuel tank was almost full with approximately 600 liters of highly toxic heptyl fuel. Fortunately, most of the fuel burned in the air in the blast. But the remnants could still get on the ground and in the air.
And here is the video taken earlier, when the rocket was transported to the launch site.
Tags: No tags
<< Kazan 2013 Universiade – Desktop Wallpapers
No comments yet.