Not long ago, there were explosions in the arsenals of Udmurtia and Bashkortostan. Currently, the storage and transportation of ammunition in Russian army often violate all sorts of safety rules.
Here is just one example of open storage of shells. There are about 90 railroad cars of 125 mm high-explosive shells in this dump. Not surprising that something always explodes in such storages. Photos from Yaplakal.com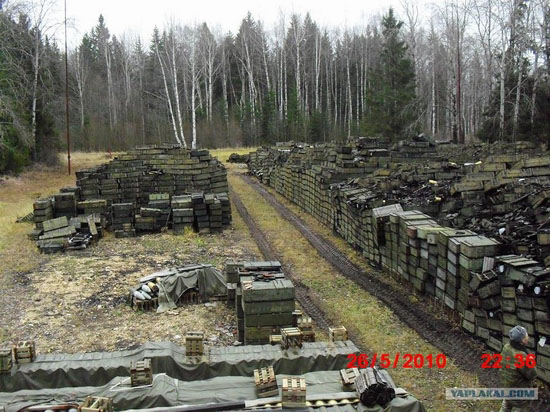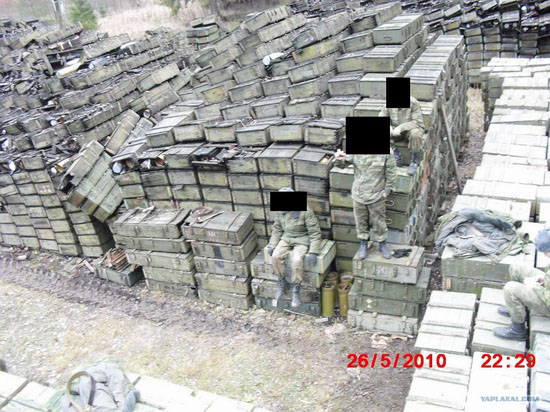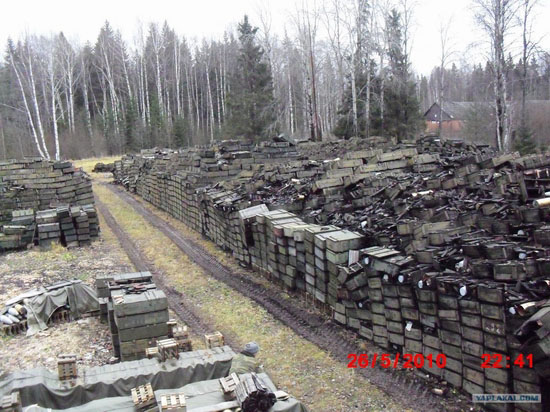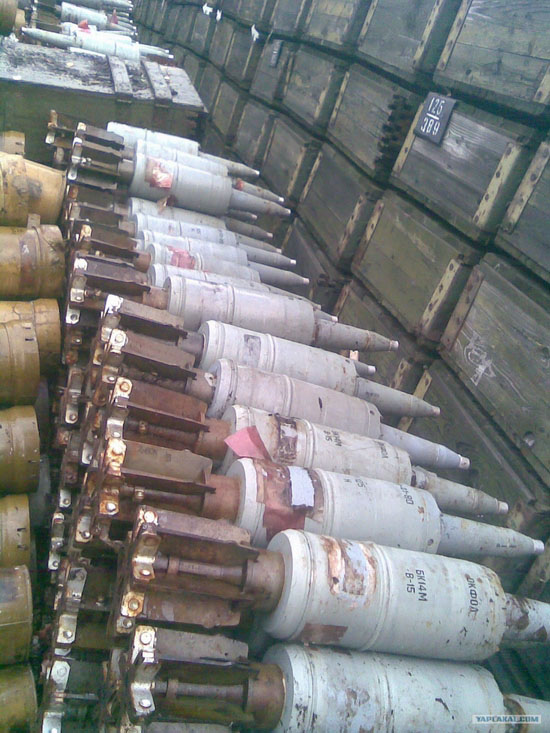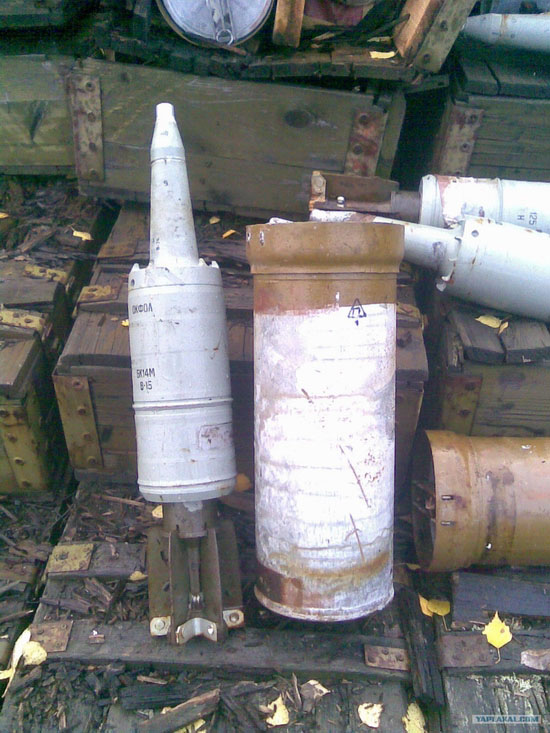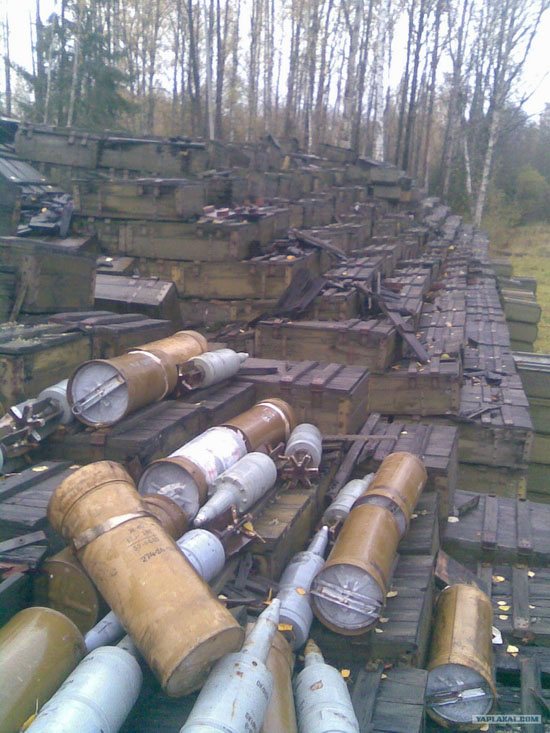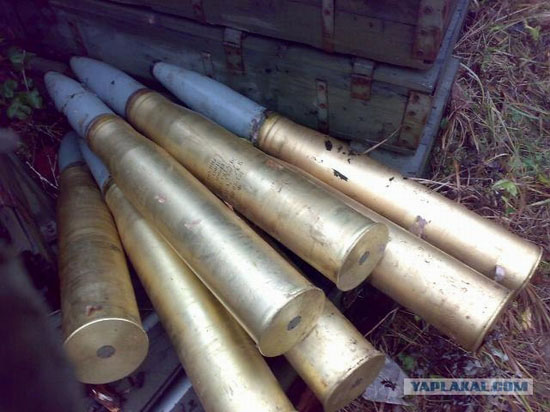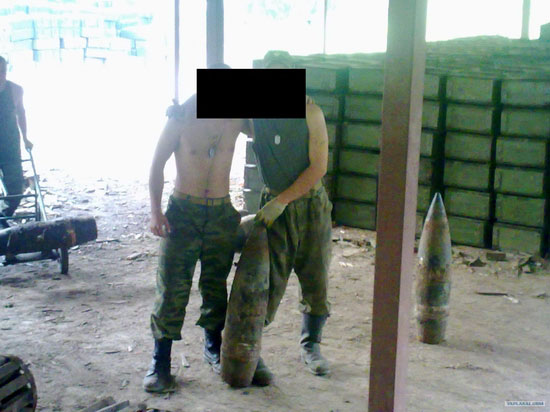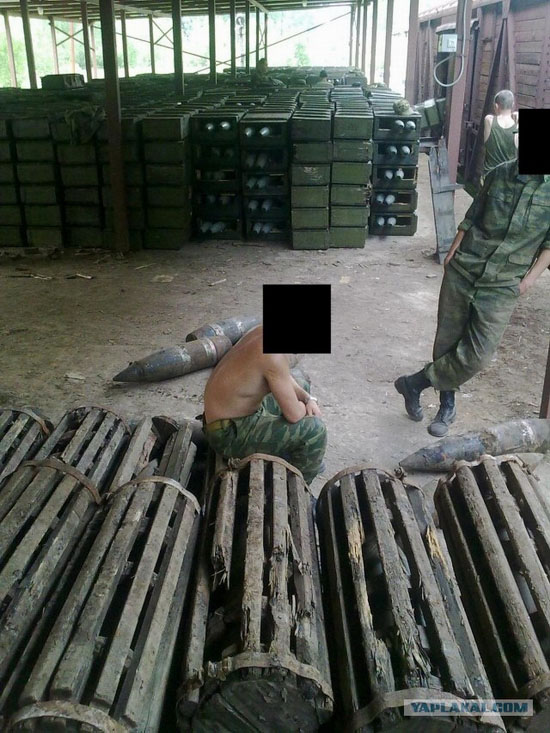 And an example of transportation:
Tags: No tags
<< Propaganda posters of Soviet space program part 2
No comments yet.