On December 30, 2021, a Project #903 Lun missile ekranoplan was towed ashore near the city of Derbent, in the Republic of Dagestan. This is the first exhibit of the future Patriot Park, which is planned to open here in 2023. Built in 1986, it became the only fully completed vehicle of this project out of eight planned due to financial problems and dubious military expediency.
An ekranoplan is a cross between a ship and an airplane. The principle of movement is similar to an air cushion, only it is created not by forcing air, but by an oncoming flow. When the flaps are lowered, the engines force air onto the wing and the ekranoplan rises out of the water. Ekranoplan "Lun" on Google Maps. Photos by: Slava Stepanov.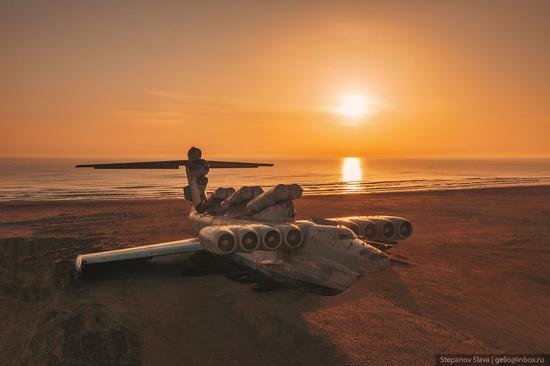 Ekranoplans fly at a height of up to 10 meters. The Lun ekranoplan could reach speeds of up to 550 km/h (340 mph). This design allowed it to quickly approach the missile launch distance. It was difficult to spot it with radar as it flew right over the water. Six launchers for Moskit anti-ship missiles were installed on top of the hull.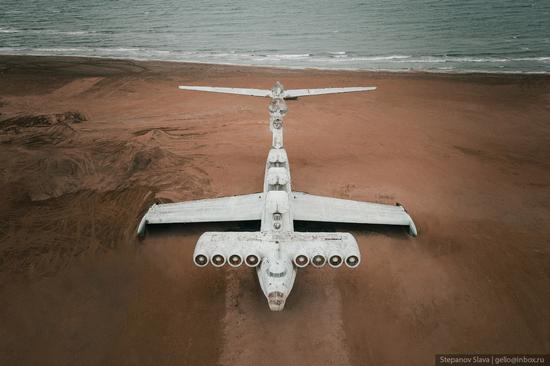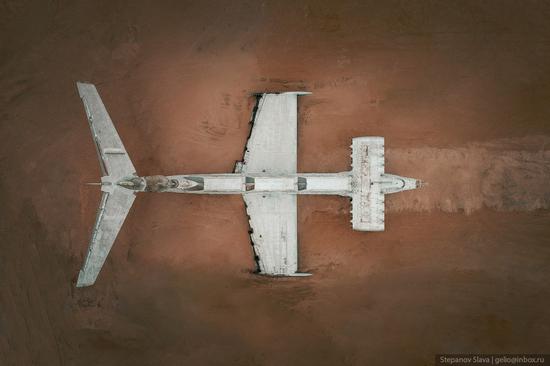 The height of the ekranoplan hull is 19 m, the length – 74 m, the wingspan – 44 m, and the weight – 243 tons (the maximum takeoff weight – 380 tons), the crew – 10 people. The Lun is divided by bulkheads into 10 watertight compartments, the equipment is located on three decks.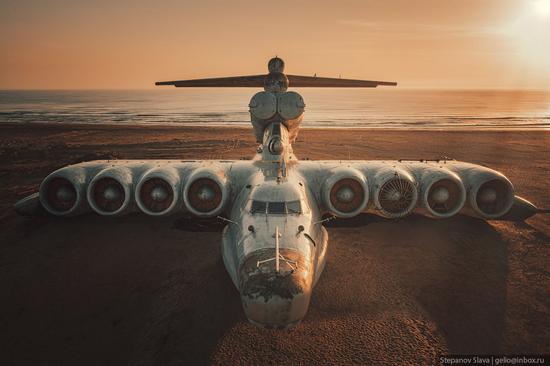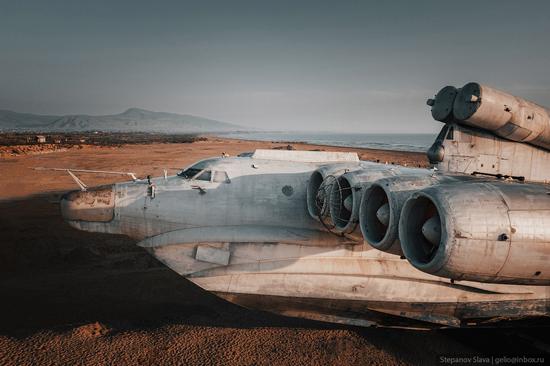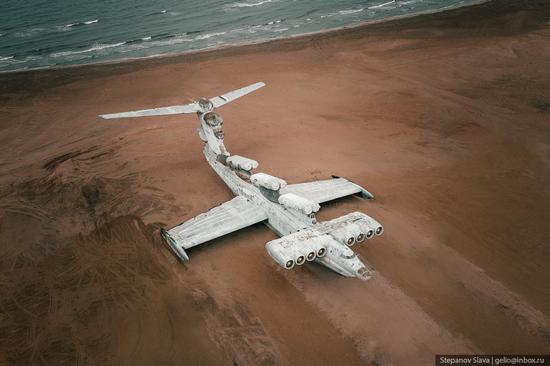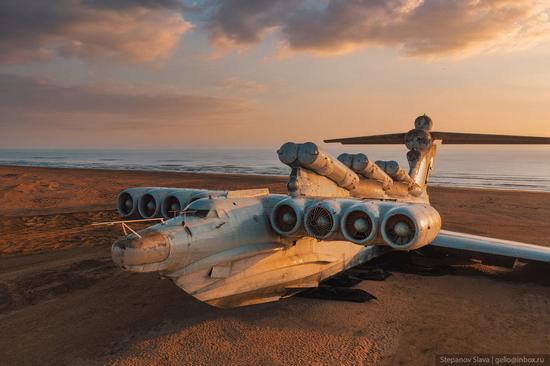 Tags: Dagestan Republic · Derbent city
<< Khunzakh – an amazing village on the cliff edge
No comments yet.