The rally "For Fair Elections" was held on Sakharov Avenue in Moscow. The participants protested against ballot rigging in the elections to the State Duma on December 4.
The officials of Ministry of Internal Affairs reported that the meeting was attended by about 30 thousand people. According to the organizers of the rally about 120 thousand people came to protest. The symbols of protest were white chrysanthemums and white ribbons. Photos by Ilya Varlamov.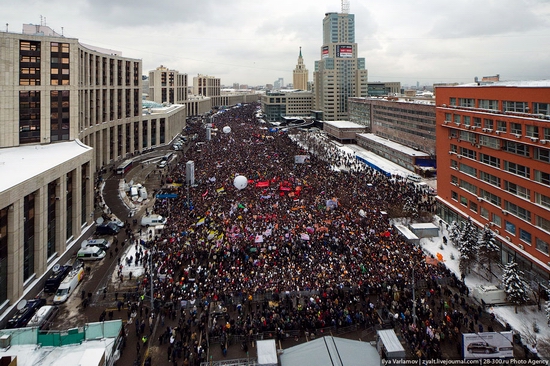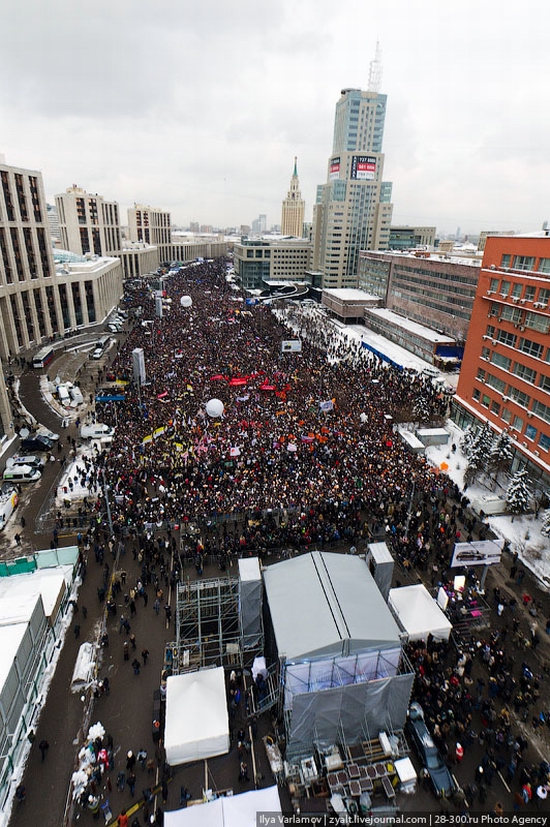 The people approved the following resolution. They demand the resignation of Vladimir Churov (head of Central Election Commission) and new elections to the State Duma. The document also calls for investigating all violations occurred during the parliamentary elections campaign.
Russians gathered on Sakharov Avenue demanded to register opposition parties no later than February 2012. They also ask to pass new "democratic law" of political associations and elections. Also, the resolution has a demand to immediately release all "political prisoners". The last plank was an appeal to all citizens of Russia not to give a single vote to Putin in the presidential elections coming in March 2012.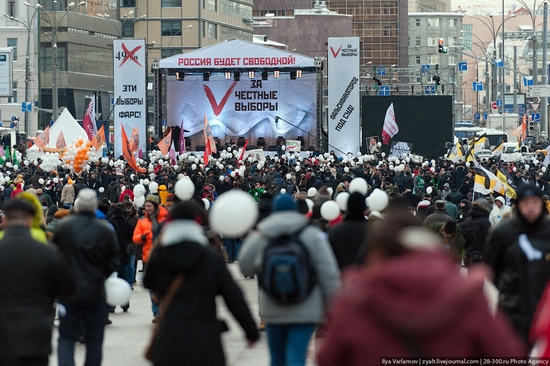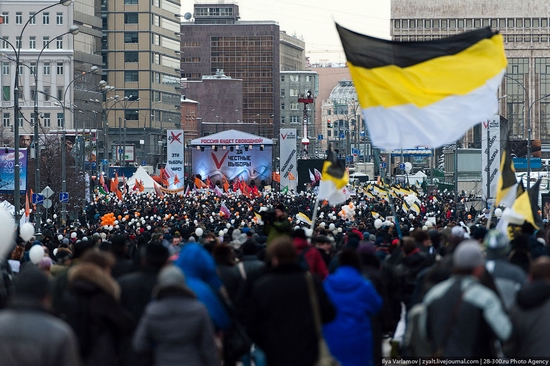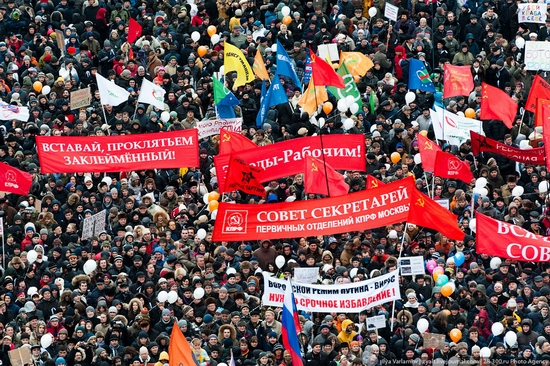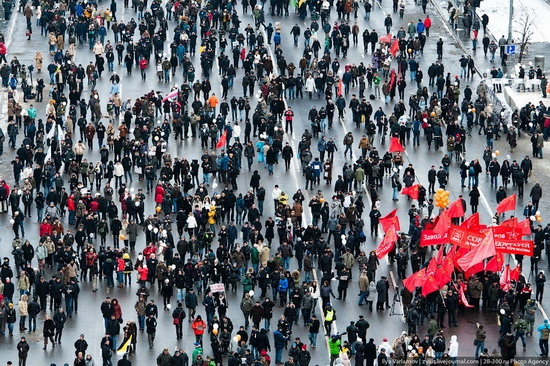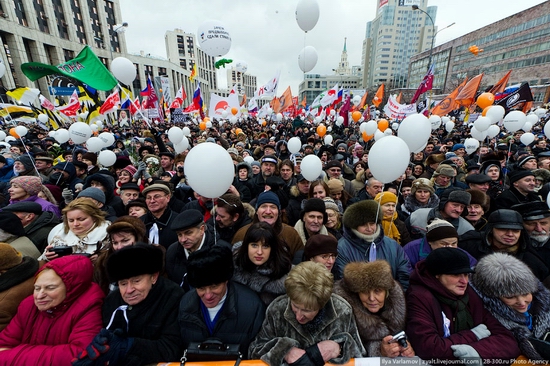 It should be noted that the rally against rigged parliamentary elections held on December 10 on Bolotnaya Square of Moscow brought the first results. December 22, Russian President Dmitry Medvedev in his speech to the Federal Assembly said about democratization of the political system. What will be the next step?
Tags: Moscow city
<< Top 7 posts of our blog in 2011
No comments yet.