Proven Ways to Keep Warm During Russian Winter
No comments · Posted by Alex Smirnov in Overview
If you haven't walked the streets of Russia on a cold winter night, then you're missing out. You'll see a few Russians walking in sneakers and T-shirts or heels and short dresses, but don't let that fool you. Unless you're born with the Russian genes, you'll definitely need to arm up for the upcoming winter.
After all, there's a popular joke that Russians love to laugh about whenever a foreigner visits their land. They'll be sure to tell you about the transfer student who sent a letter to their relatives, describing how the "green winter" was manageable until the "white winter" hit and everything went south. If this is your first time visiting Russia, here's everything you need to keep warm during their freezing winter.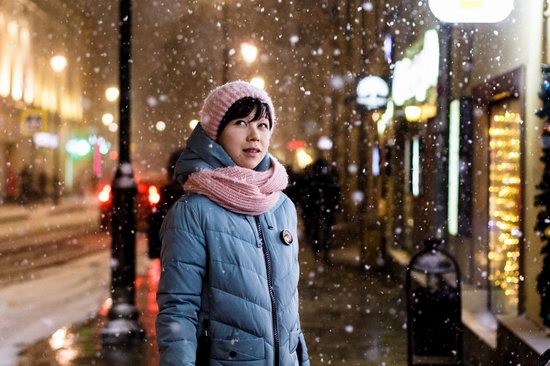 Dressing for the Weather
It doesn't take a genius to tell you that you'll need to wear heavy clothes for the freezing weather, but you'll understand how dressing for the Russian winter differs from dressing for any other kind of winter. A simple jacket just won't cut it. That being said, here's how you can dress appropriately for the weather, without having to freeze or sweat your insides out.
Layer Up
First and foremost, it all depends on where you'll be spending your time. If you're going to spend most of your time outdoors, then you'll have to layer up heavily. You'll need a thermal shirt as the first layer, as these do wonders in conserving your body temperature. Wool under-clothes are also great in preserving your core temperature. You'll need a second layer of a t-shirt, followed by a sweater, and packed together by a winter jacket.
Don't forget to wrap up the rest of your exposed skin with a hat or an ice cap, a wool scarf, and gloves or mittens. You can always add more warming layers according to your dressing styles, such as wearing woolen stockings and socks.
On the other hand, you need to prepare yourself in case your plan includes some indoor activities. Most indoor areas will be heated enough so one layer may be more than enough. In such a case, you may want to get rid of the thermal shirt so you don't spend your evening sweating like no tomorrow.
Get Waterproof Boots
You can't imagine how much cold or wet feet can affect the temperature of your whole body. Instead of learning that the hard way, it's better that you invest in sturdy, waterproof boots to protect your feet against the snow and keep them warm at the same time. Be sure to choose boots with a non-slippery sole so you won't get wet despite all your best efforts. Not only is slipping on snow uncomfortable, but slippery ice can also cause serious damage to your body.
Protect Your Skin
It's easy to forget protecting your skin in a cold-weather where the sun is not an issue, but extremely cold weather also calls for skin protection measures. Especially in areas where the wind is bitterly cold and speedy, you'll need to apply skin cream to moisten your face and act as a barrier against the wind. Meanwhile, it's best to opt for oil-based creams to maintain this barrier as water-based ones will only exacerbate the situation.
Heating Up Your Home
Whether you'll be spending most of your time at your home or you simply wish to get back into the comfort of heat at the end of every chilly day, you'll need to prepare your home for the weather. Here are a few ways through which you can set up your home perfectly to withstand a cold Russian winter.
Examine Your HVAC System
If you depend mainly on your HAC system to heat up your home, then you may face certain issues. One common issue is having to turn up your HVAC system without feeling any significant change in the room temperature. If that's the case, then it's probably time to get the maintenance checkup you've been procrastinating on. Better yet, get the maintenance check before the start of the winter so you won't have to endure the coldness any more than you need to.
Install a Heat Pump
Although it can be efficient, depending on an HVAC system to heat you up throughout the full winter can break your bank with its electricity bills. A much more affordable and practical option is to install a heat pump that exports the heat from the outside to inside your home. A heat pump is a great option for moderating the house temperature even during the summer, so it's a win-win deal.
Install a Fireplace
Few heating options come with the elegance of adding a fireplace to your home. It seems like it's been a requirement for every historical mansion to include a fireplace, and we just can't get enough of them ever since. In addition to their elegance, fireplaces can be an efficient source of heat for the whole room, so you'll be sure to stay warm for as long as you need to use the room. If you're wondering where to start, you'll be glad to know that your options are diverse. Depending on your needs and preferences, you may opt for a wood-burning, gas, electric, or ethanol fireplace. Here's a quick overview of the four kinds.
* Wood-Burning Fireplace
Wood-burning fireplaces are the most traditional of all, and they're also the most elegant and historic. There's something romantic about spending the night with your loved one sipping on tea, covered with a blanket while watching the fire crackle in the mantel. According to the experts at Buyfirewooddirect.co.uk, the best way to enjoy the romantic evening is by using kiln-dried wood as opposed to seasoned wood. Kiln-dried wood burns at better efficiency, meaning that it will warm you better and in a cleaner manner.
However, even wood-burning fireplaces come in variations. You can go for the traditional fireplace in the form of an open-hearth setting, but installing a glass-shield to get an enclosed fireplace improves the efficiency of the fire. The downside of wood-burning fireplaces is that they require a lot of maintenance and cleaning needs.
* Gas Fireplace
Instead of having to buy woods and clean frequently, you can opt for a gas fireplace. In case you want the same traditional look, you'll install a direct-vented built-in fireplace to get the same yellow flames of a normal fire. Alternatively, you can install a ventless built-in fireplace, which is easier to install but gives a blue flame instead.
* Electric Fireplace
If you want to avoid the hassle that comes with installing chimneys and gas lines, then an electric fireplace can be a suitable option. Electric fireplaces are easy to maintain and practical, but you'll only get a pseudo-fire in the form of heated coils. It's also going to add to your electricity bills, so you'll have to do the math and decide if it's suitable for you.
* Ethanol Fireplace
If you're more a fan of modern design, then you'll definitely love the idea of an ethanol fireplace. Ethanol fireplaces and fireplaces operated by alcohol gel operate in a similar manner; you fuel them with flammable alcohol and get real flames. They're much safer alternatives to other kinds of fireplaces, adding to your options since they can be hung on wall stands or transported to different rooms.
Insulate Your Home
More often than not, you'll double-check the efficiency of all your heating appliances and find them working perfectly. So why is your house still cold? In that case, you may want to check for wall cracks or an uninsulated attic. These may be the culprit for seeping the heat inside your home to the outside, and fixing them can be easily and simply done.
Upgrade Your Boiler
There's no way you can survive the Russian winter without heating your water. Again, unless you have the Russian genes, you'll certainly need an efficient boiler to heat your water and satisfy your shower needs. If your boiler is a tad too old, you might want to consider investing in a newer, more energy-efficient model. Newer models are almost 90% more efficient than older ones, which will help in heating the water better while using less electricity or gas.
Insulate Hot-Water Pipes
Speaking of water, you'll need to insulate your water pipes, especially the hot-water lines. The last thing you need to wake up to a water pipe bursting up from being frozen. You can insulate the pipes using heat tape, heat cables, or pipe sleeves. On the plus side, this will prevent the heat from escaping from the pipes, which will increase the efficiency of the water boiler.
Learning to Embrace the Cold
On a different note, you'll find out that, sooner or later, you need to embrace the Russian winter. That holds true especially if you're planning on staying in Russia for the long run. To avoid being ridiculed by your Russian friends, here are some tips on how you can embrace the cold like a Russian.
Go Snowboarding or Skiing
The most obvious place to start is to share their love for the snow, and what better way to do so than to take up their sports? Prep yourself for a long session of fun snowboarding or skiing, but watch out for your leg soreness on the following day. If you really want to enjoy the cold like a Russian, then the best time of the year to go skiing or snowboarding is the New Year holidays which, coincidentally, are also the coldest days of the year.
Explore the Russian Winter Culture
Russians know how to have fun, we'll hand it to them. That can be seen in their winter culture where festivals, performances, events, and galleries seem to have no end during their winter nights and days. You need to squeeze some fun activities into your winter agenda, where you take a stroll down the festivals, explore their museums, or enjoy a night out in their theatres.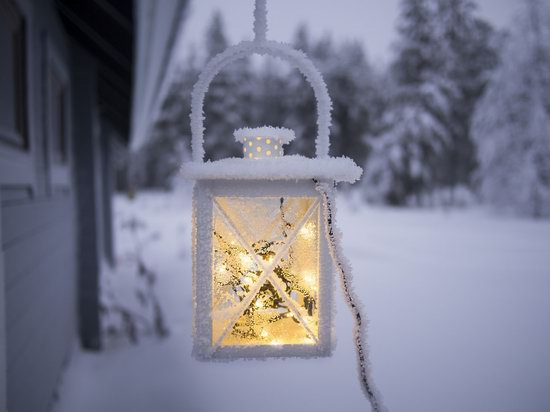 Keeping Your System Running
Finally, there are a few more ways through which you can condition your body to tolerate the cold better. Here's what you can do.
Keep Moving
If there's one rule to surviving the Russian winter, then it's to keep moving. As long as you're moving, your body will be in a constant state of burning calories to heat you up. You'll fail to notice the cold, as opposed to what would happen if you stay still.
Take Rest Stops
On the other hand, don't forget to get some rest breaks if you'll be spending a lot of outdoor time. Staying outdoors for a long period of time, sometimes just more than 20 minutes, can be both unpleasant and dangerous to your body. This is not surprising, since it's common for the weather to drop to -25°C during daytime in many cities.
Eat Carbs and Proteins
Make sure to keep fueling your body. The best way to keep your body burning up calories is to fuel it with both carbs and protein. Your body needs carbs as the simplest and easiest form of fuel to generate energy, and it uses up more energy to burn proteins. Combining both will keep it generating heat longer.
Drink Tea and an Occasional Vodka Shot
Meanwhile, there's no limit to the number of hot drinks you can take. Keep your body warm by sipping on tea, coffee, or hot drinks during your rest stops and throughout your waking hours. If you ask any Russian, they'll be sure to recommend taking a few vodka shots to keep you warm. While they'll do the job, it's better to stick to an occasional shot since the cold will always be there. You don't want to forget it and suffer from frostbite as a result.
There are a few challenges in life that can come to par with surviving a white winter in Russia. If you'll be spending a few months over, you'll have to take all necessary and precautionary measures to ensure you get out of it with all your limbs intact. Start with the way you dress to how you can heat up your home, and then work your way through embracing the Russian way and conditioning your body, and you'll be sure to survive it like a champ.
Tags: No tags
<< Advertising posters in the Russian Empire
No comments yet.