Kaliningrad – the view from above
No comments · Posted by Sergei Rzhevsky in Uncategorized
Kaliningrad oblast is the westernmost region of Russia separated from the main territory of the country and surrounded by Poland and Lithuania.
The history of the city formerly known as Konigsberg has more than 760 years. In 1255, the Teutonic Knights built a castle here. Later, Konigsberg became the fortified capital of East Prussia. It was badly damaged during the Second World War. Photos by: Slava Stepanov.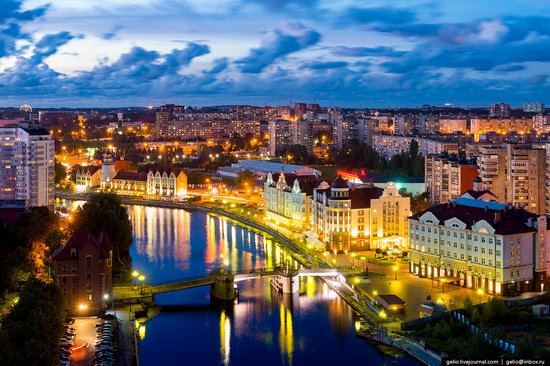 In 1945, in accordance with the Potsdam agreements, the northern part of East Prussia (approximately one third of its territory) including Konigsberg became part of the Russian Soviet Federative Socialist Republic of the Soviet Union.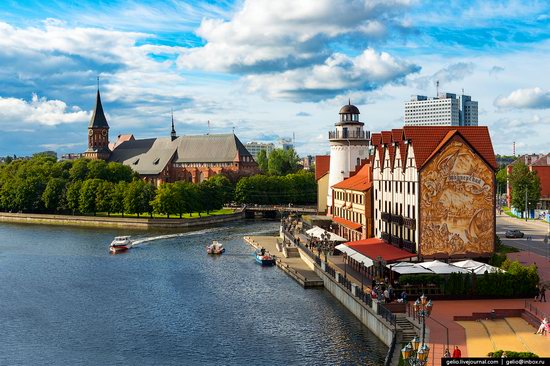 In 1946, the city was renamed to Kaliningrad in honor of Mikhail Kalinin, the Russian revolutionary, Soviet state and party leader. Today, Kaliningrad is probably the most "European" city in Russia.
Kant Island (Kneiphof). The Teutonic Knights built a cathedral here – the Cathedral of Our Lady and St. Adalbert. In 1804, the philosopher Immanuel Kant was buried near it.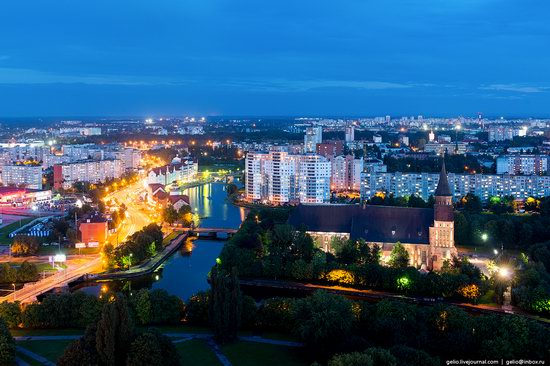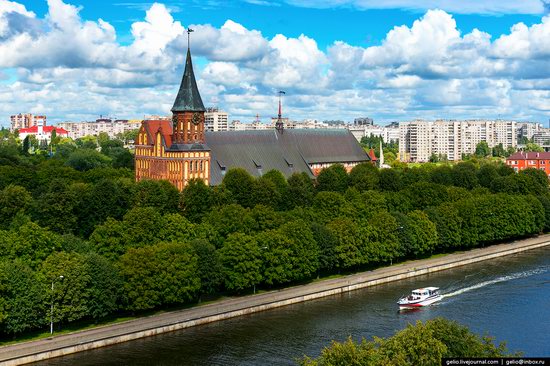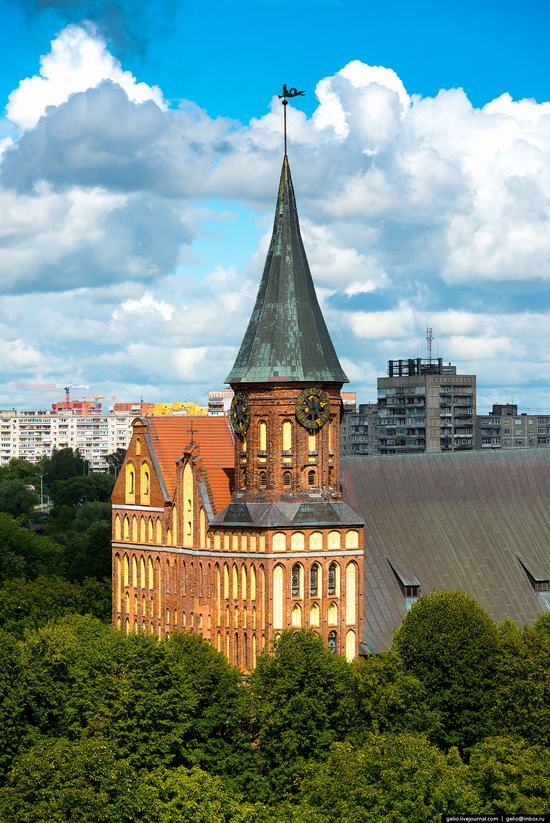 "Fishing Village". This ethnographic and trading-craft center is a complex of buildings in German style located on the banks of the Staraya Pregolya (Pregel) River, to the southeast of Kant Island.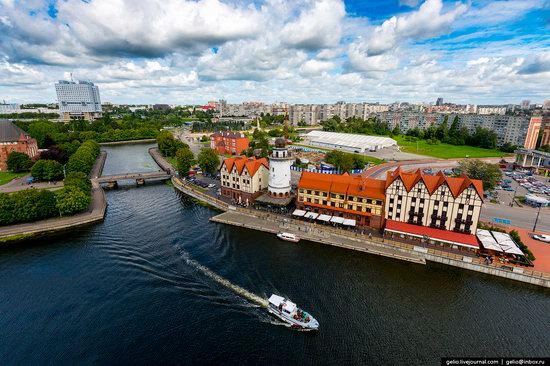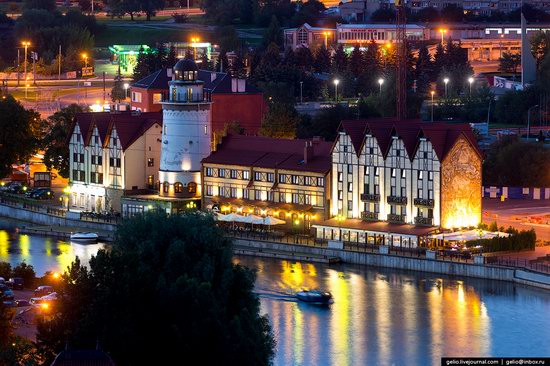 Hotel "Heliopark Kaiserhof".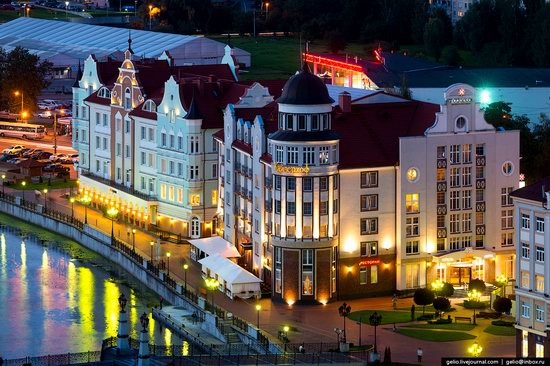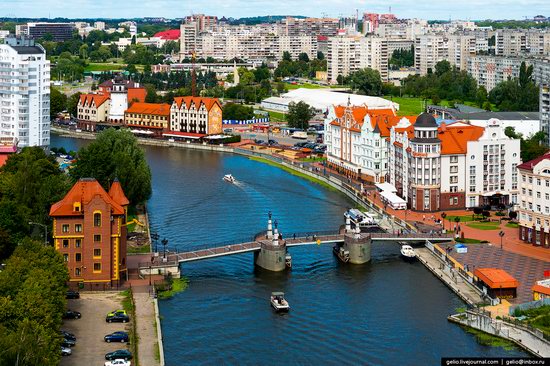 Victory Square with the Triumphal Column. On the left you can see the building of Kaliningrad City Hall.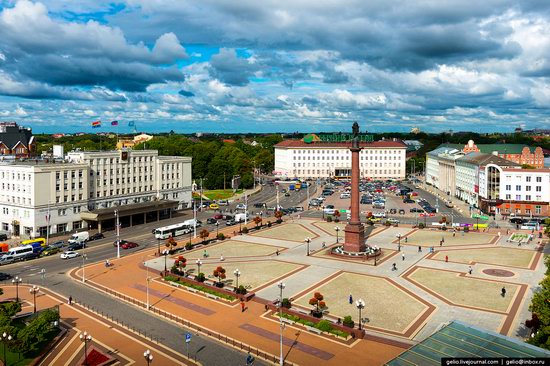 Orthodox Church of Christ the Savior.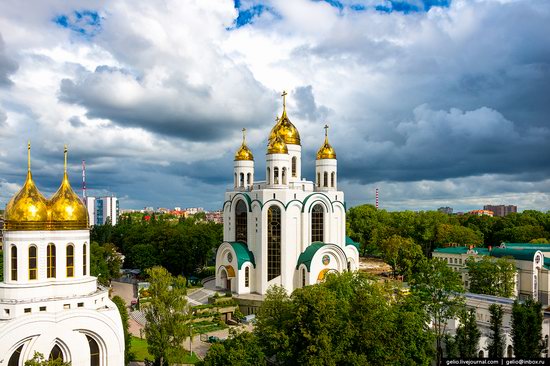 King's Gate – one of the seven surviving gates of the city-fortress of Konigsberg.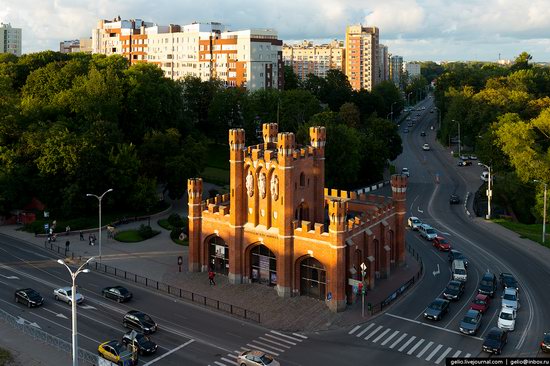 Brandenburg Gate.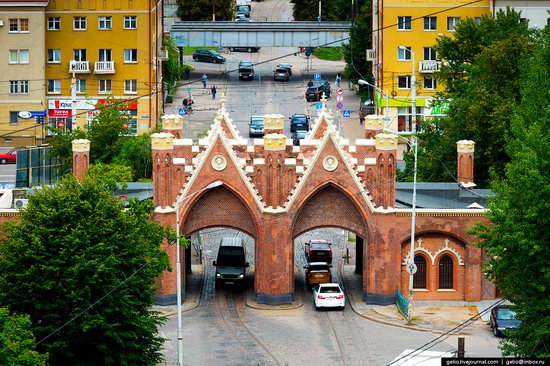 Kaliningrad South – the main railway station.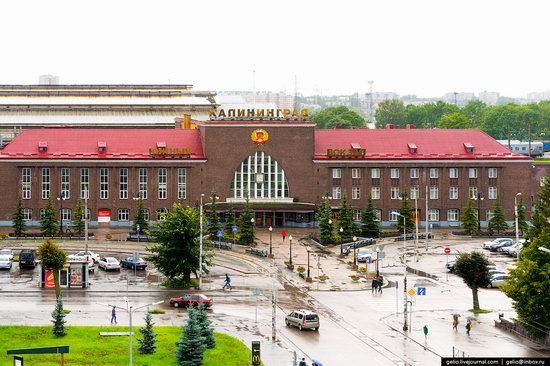 Monument to Mikhail Kalinin in front of the station.
Church of the Holy Family – Organ Hall of Kaliningrad Philharmonic.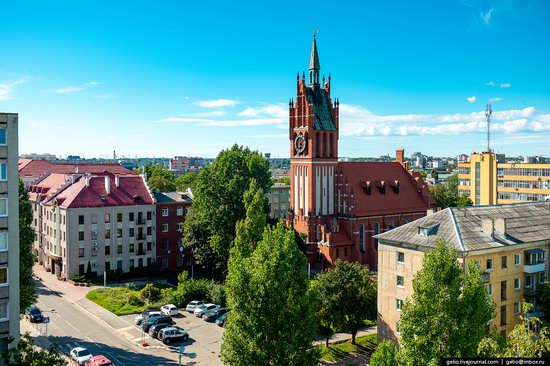 World Ocean Museum.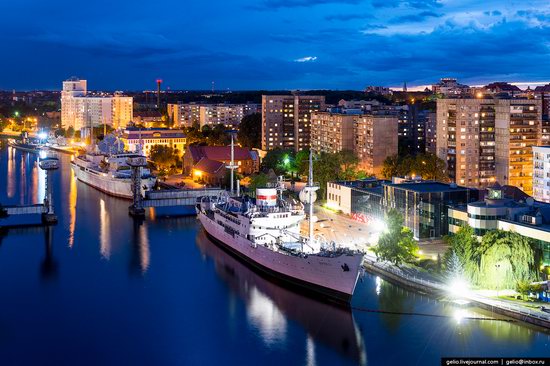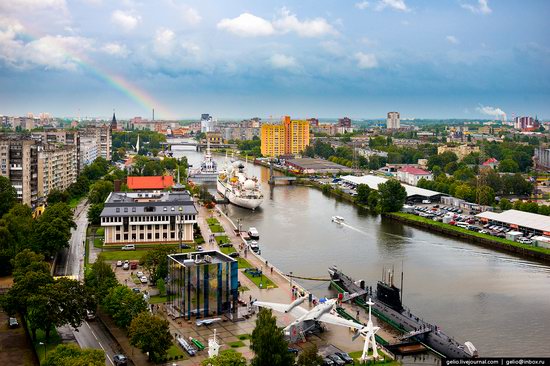 The most famous and monumental unfinished building of Kaliningrad – the House of Soviets. It is located on the site of Konigsberg Castle. The locals call it "buried robot" because the building looks like a giant robot head.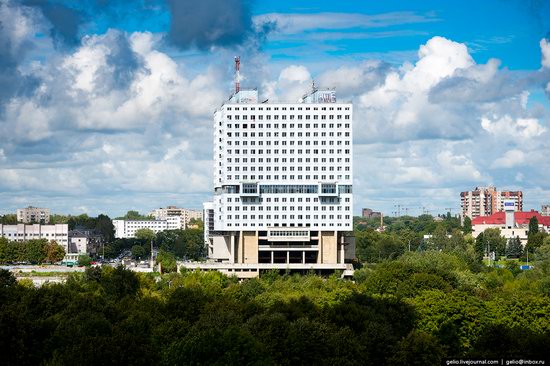 Leninsky Prospekt – one of the main streets of Kaliningrad.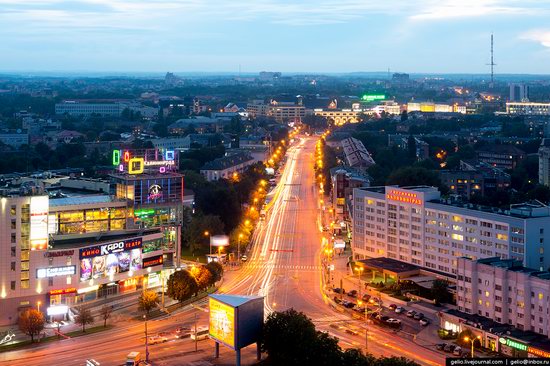 Memorial to the participants of the East Prussian operation.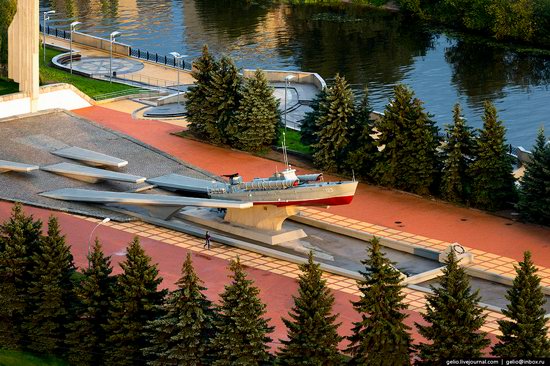 April 9th Street named after the date of the capture of Konigsberg – April 9, 1945.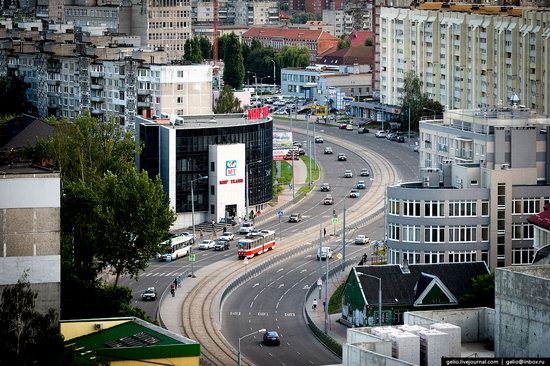 Lower Pond (also known as "Lower Lake") – an artificial body of water in Kaliningrad.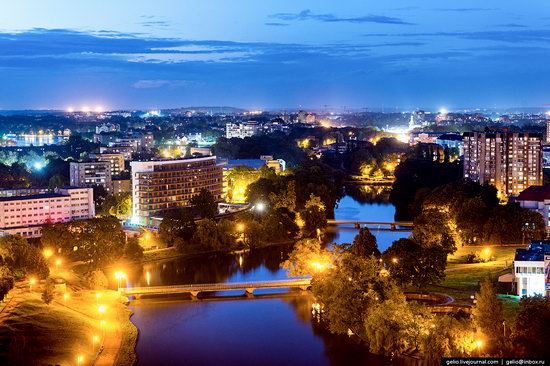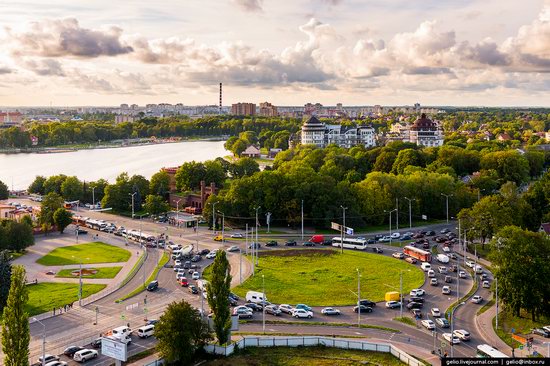 Kaliningrad Stadium – one of the arenas of the FIFA World Cup 2018.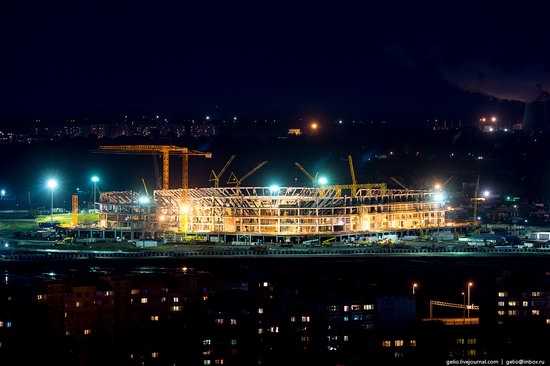 Moskovsky Prospekt in the evening.
Leninsky Prospekt and the hotel "Kaliningrad".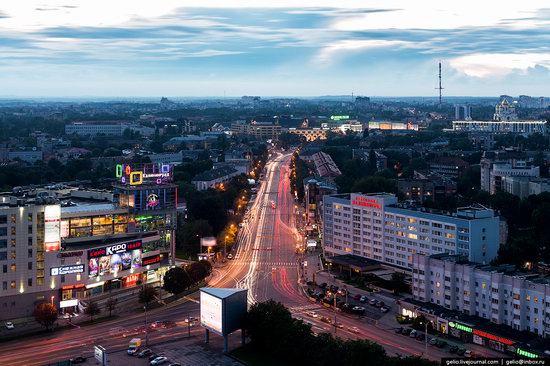 The two-storey bridge – the only railway across the Pregolya in Kaliningrad.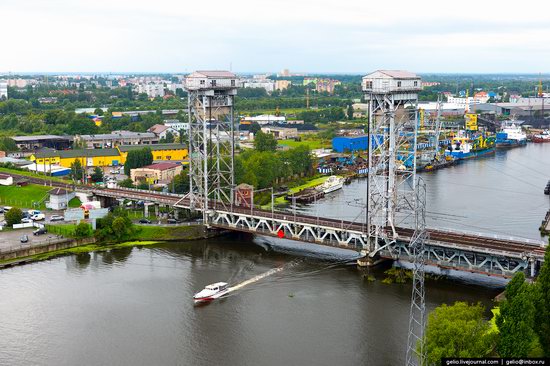 Rossgarten Gate and the Tower named after Field Marshal Don housing the Amber Museum.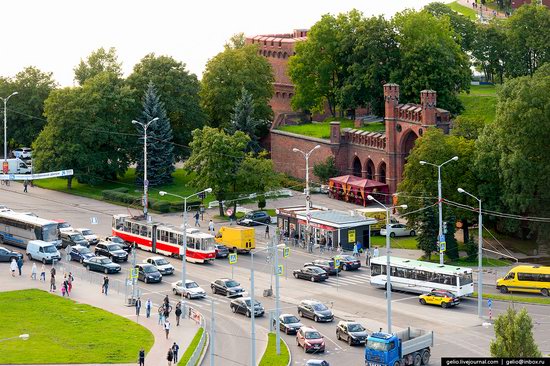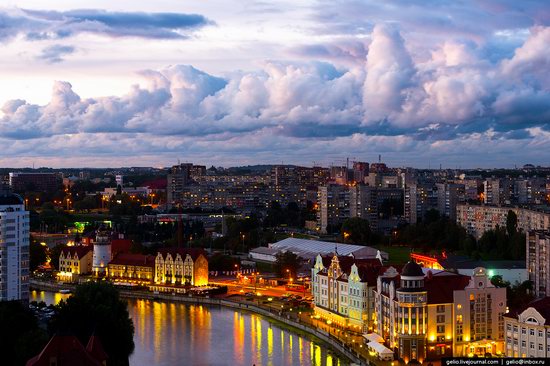 Tags: No tags
<< Golden Autumn in the Altai Mountains
No comments yet.