Nowadays, theу Zubr-class military hovercraft of Soviet design is the world's largest hovercraft.
Its main purpose is to sealift landing assault units (such as marines or tanks) to non-equipped shore like on this photo.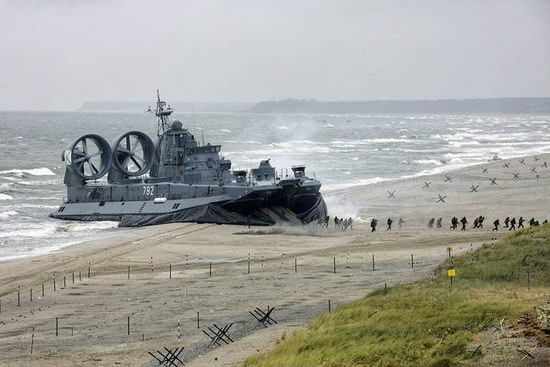 That's why people who were relaxing at one of the beaches in Kaliningrad were to say the least surprised when this military air-cushioned landing craft appeared and invaded peaceful beach.
Tags: Kaliningrad city
<< Endangered Barracks of Konigsberg
No comments yet.