Sunflower is a major oilseed crop in Russia. In 2013, the gross yield of sunflower seeds amounted to about 10.2 million. tons – 3 times more than in 1990 during the Soviet period, and by 27.7% more than in 2012.
Russia occupies a leading position in the world in this area, together with Ukraine (10.0 million tons of oilseeds in 2013). Blooming sunflower fields look very picturesque. The following wonderful pictures were taken in Lipetsk region by Petr Ushanov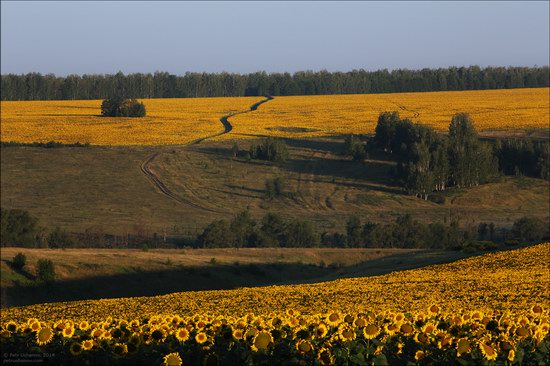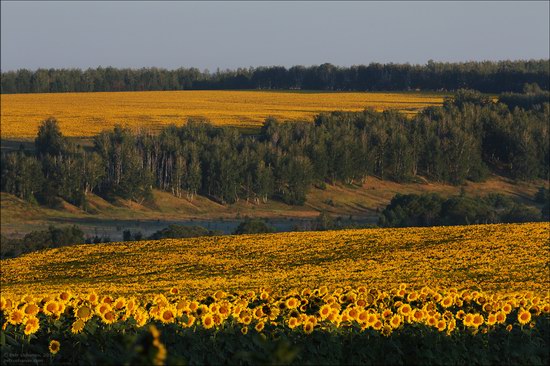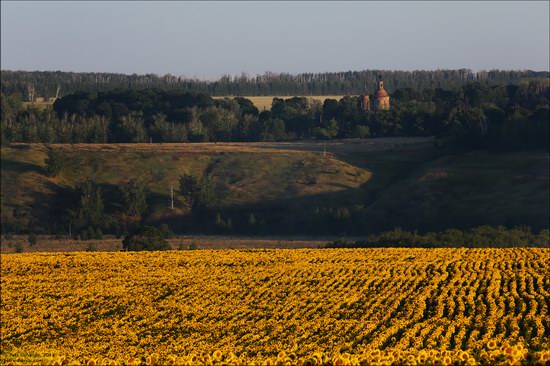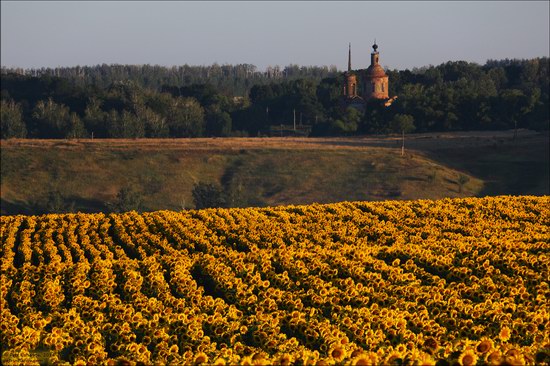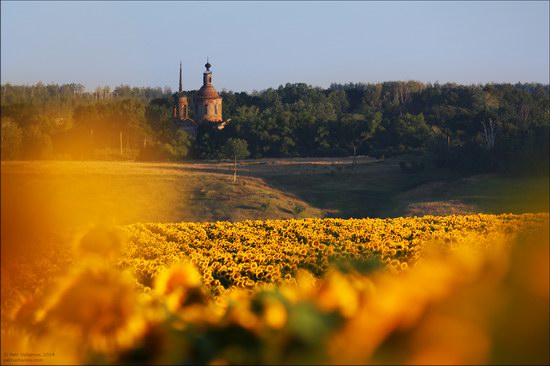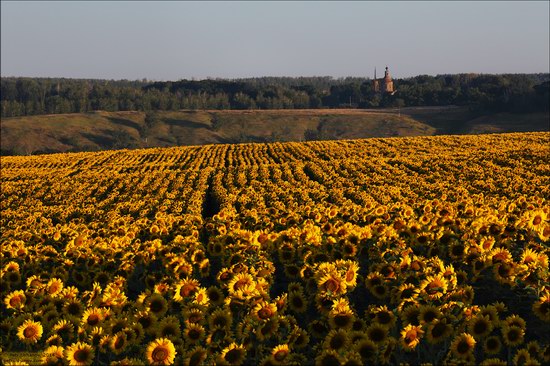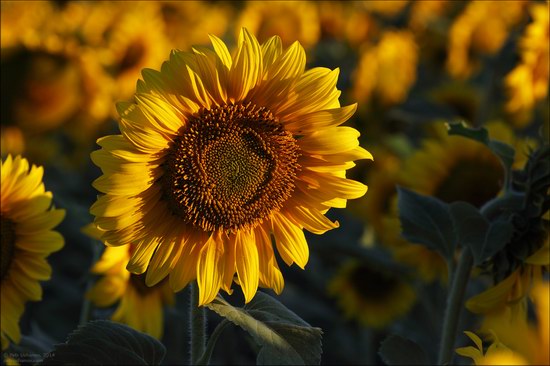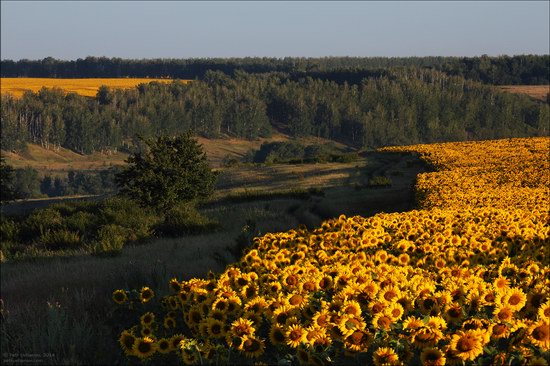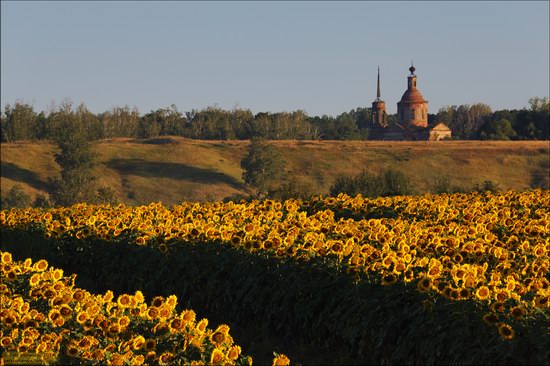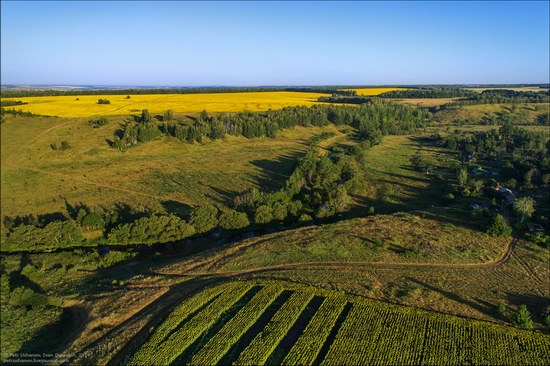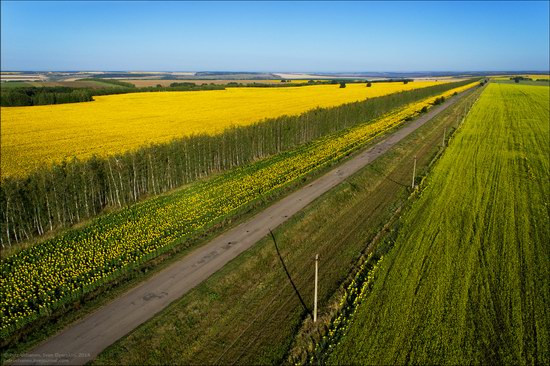 Tags: landscapes · Lipetsk oblast
<< Vladimirskiy Cathedral in St. Petersburg
No comments yet.