Stolovaya is a flat mountain (3,003 meters) located on the border of the Republic of Ingushetia and the Republic of North Ossetia in the North Caucasus. In Russian the word "stol" means "table".
This mountain, depicted on the state emblem of Ingushetia, is visible from Magas, the capital of Ingushetia, and Vladikavkaz, the capital of North Ossetia (also depicted on the emblem of Vladikavkaz). Stolovaya Mountain on Google Maps. Photos by: Timur Agirov.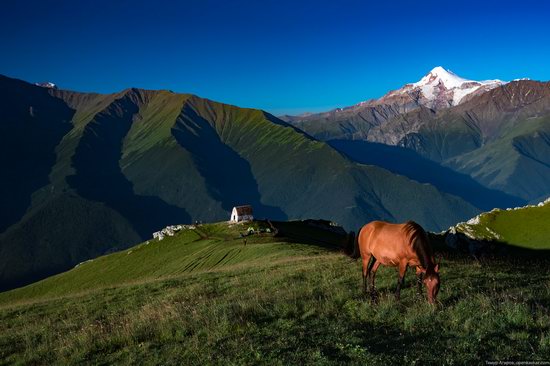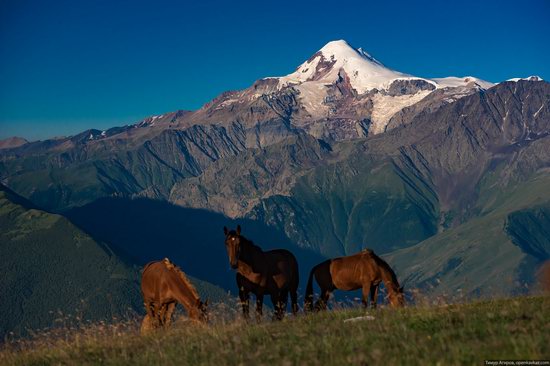 Near the ancient temple of Myat-Seli and Kazbek, one of the major mountains of the Caucasus.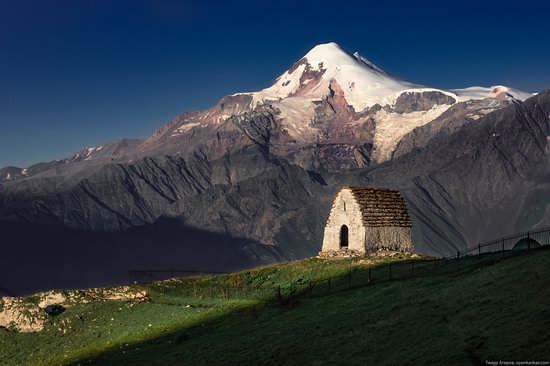 Dzheirakh Gorge.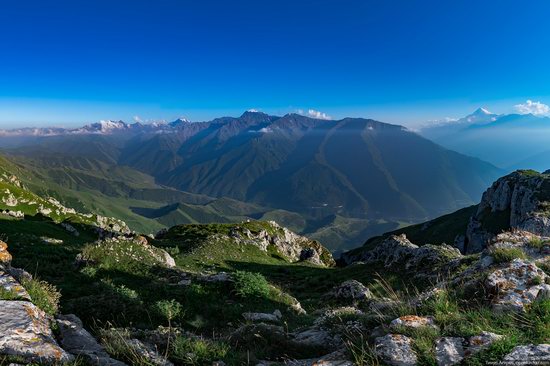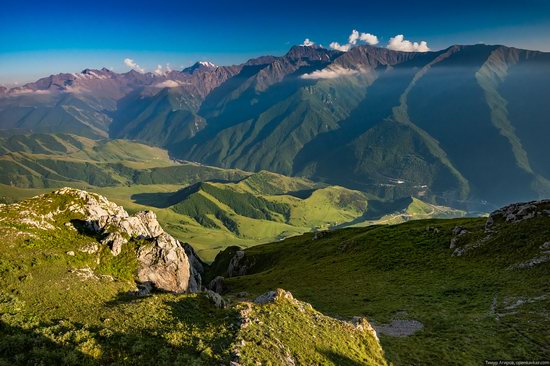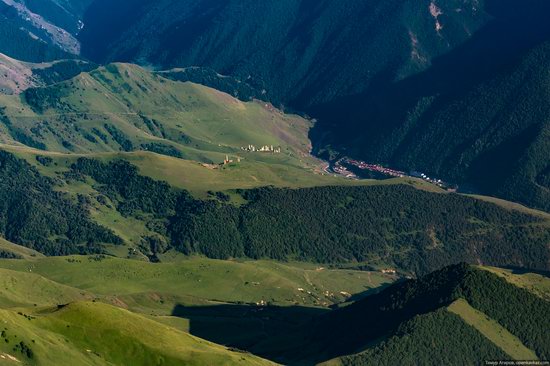 Erzi towers.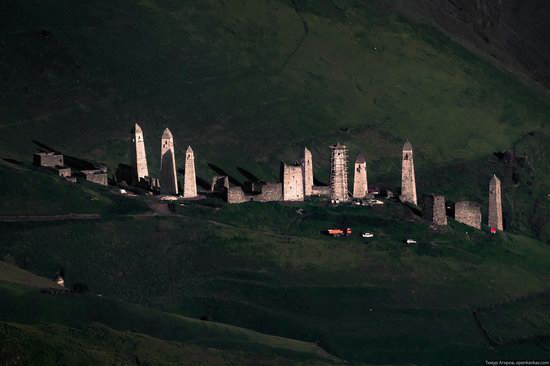 Shoansky Ridge. Shoan is the highest peak in Ingushetia (4,451 meters).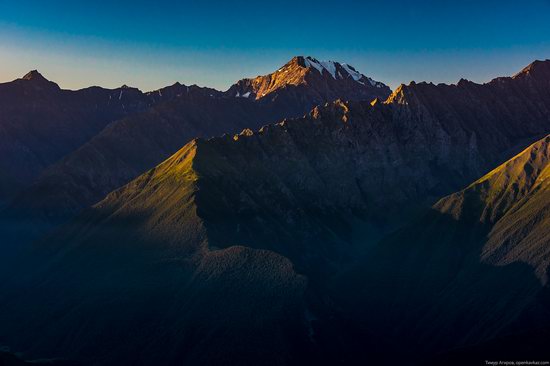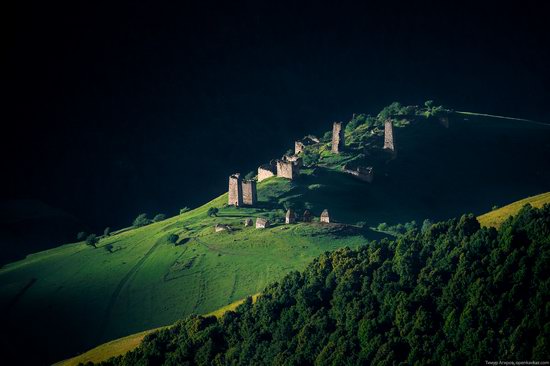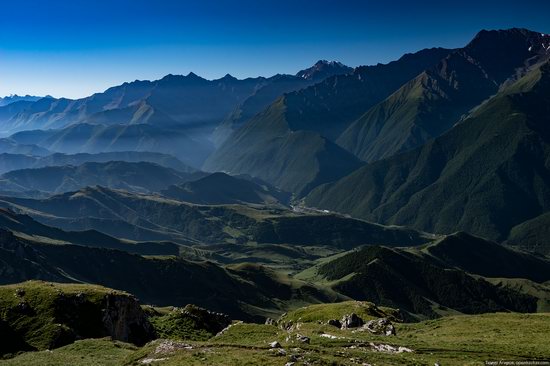 Climbing to the top of Stolovaya Mountain.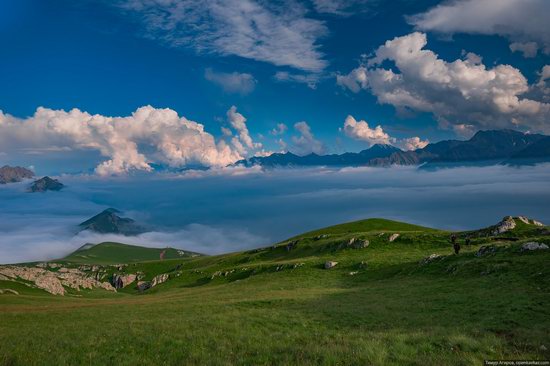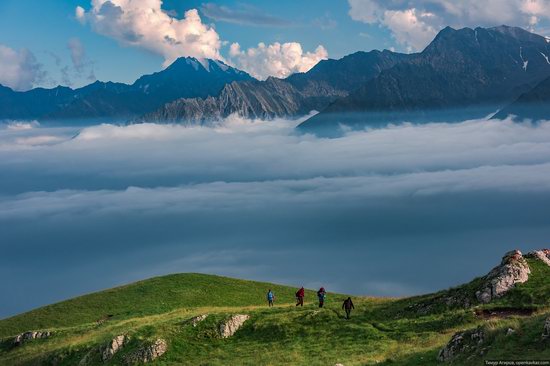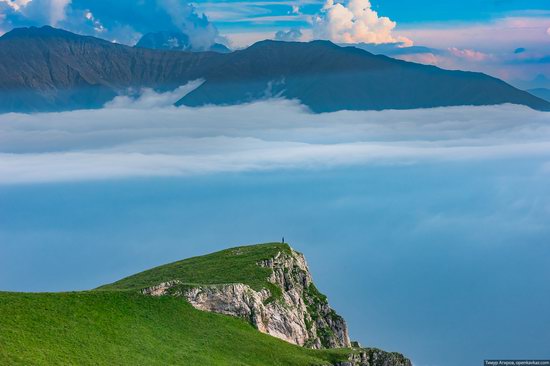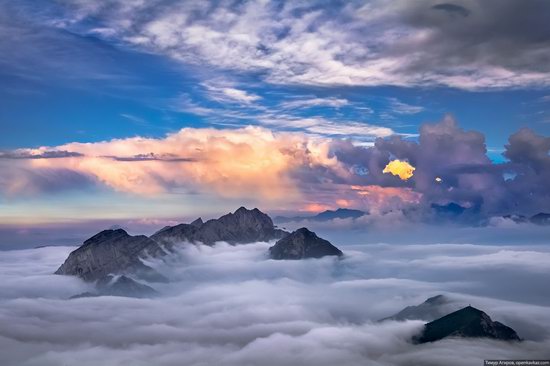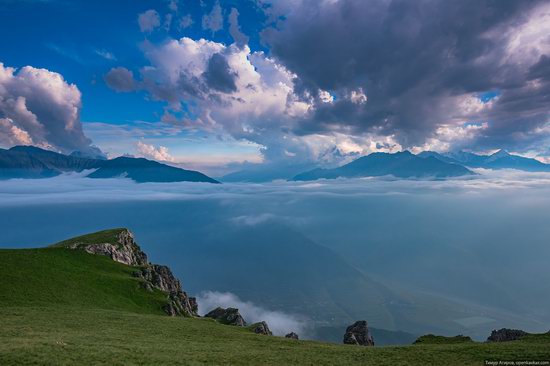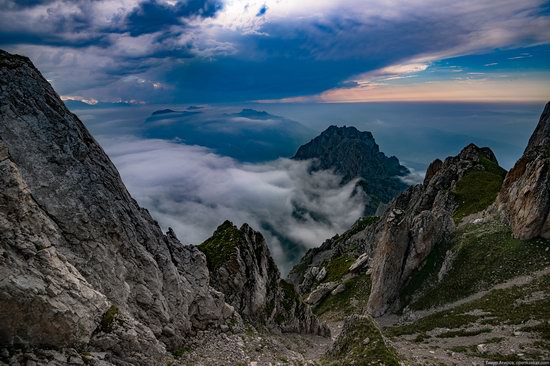 On the top of Stolovaya Mountain.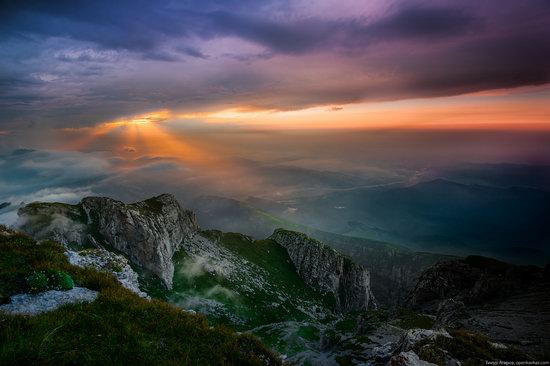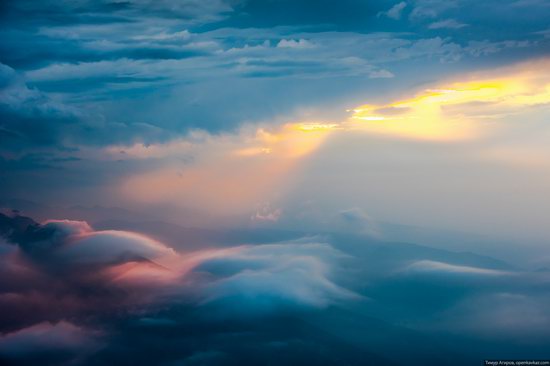 Tags: Ingushetia Republic · North Ossetia Republic
<< Tobolsk Kremlin – the only stone fortress in Siberia
No comments yet.