Saint Sophia Cathedral is the oldest preserved stone structure on the territory of Vologda, a Russian city known for its particularly valuable historical heritage. It is one of the largest buildings of the era of Ivan the Terrible, constructed in 1568-1570s.
The Assumption Cathedral in Moscow was chosen as an architectural model. In the Saint Sophia Cathedral in Vologda, you can see preserved frescoes of the 17th century and the iconostasis of the first half of the 18th century. Photos by: Alexandr Lipilin.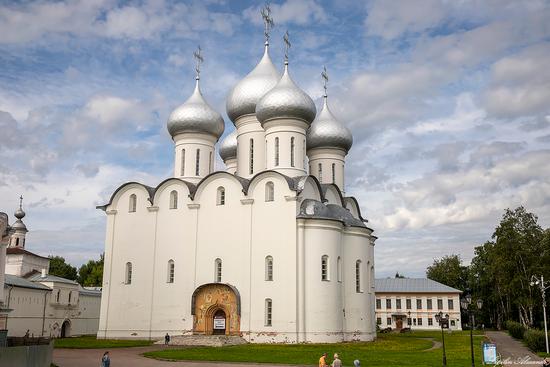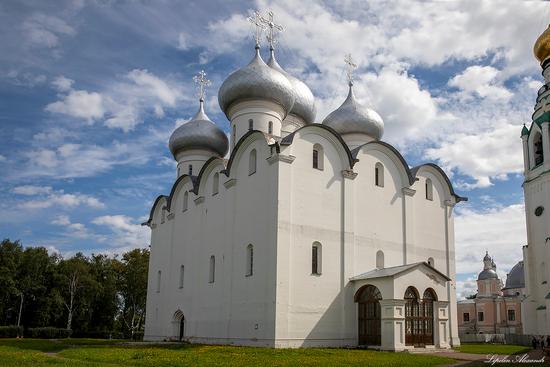 In 1869-1870, on the preserved lower tier (about 17 meters high), a new bell tower in the pseudo-Gothic style with a height of 78.5 meters was built.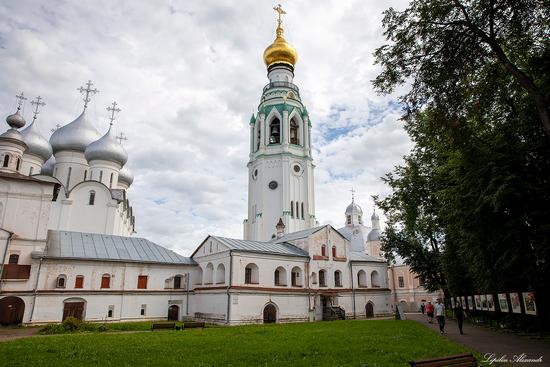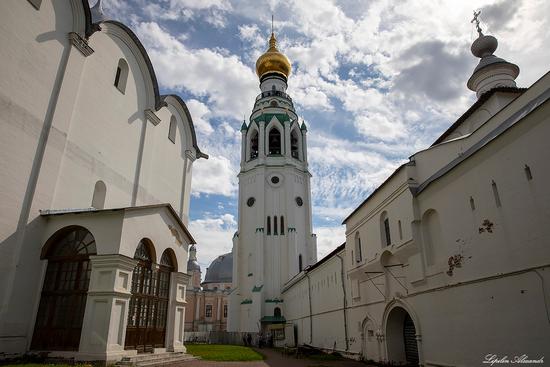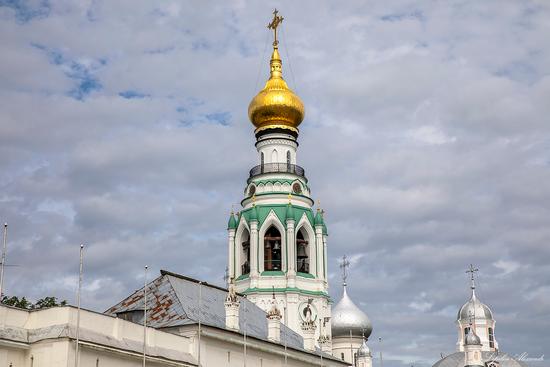 From 1999 to 2007, a comprehensive restoration of the cathedral was carried out. Today, St. Sophia Cathedral is under the jurisdiction of the Vologda State Museum-Reserve and is open to the public in the summer. On some church holidays, services are held in the cathedral.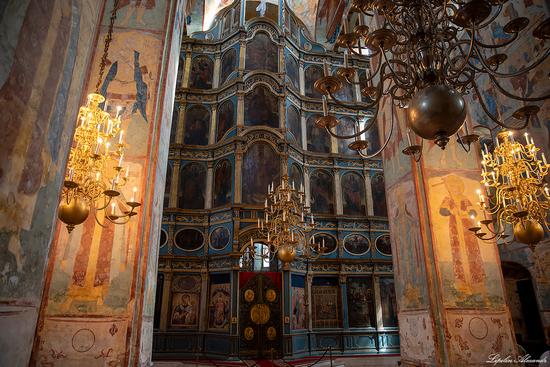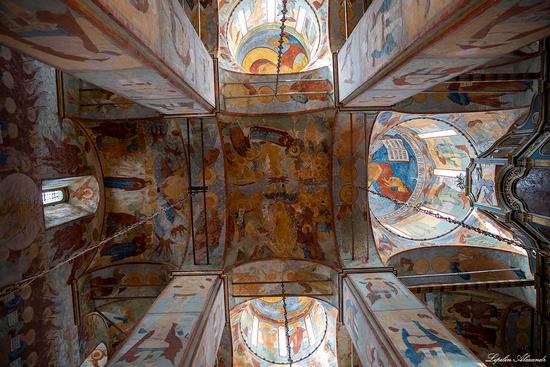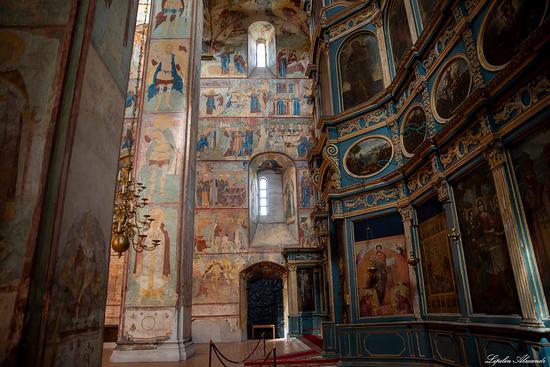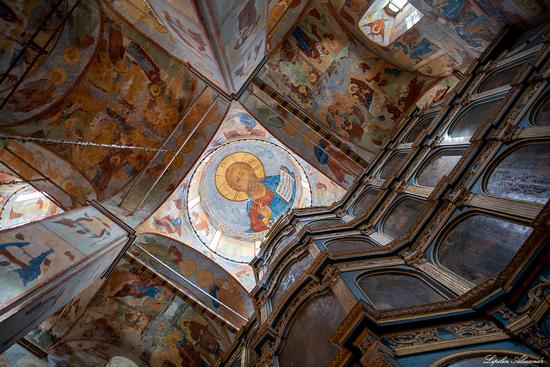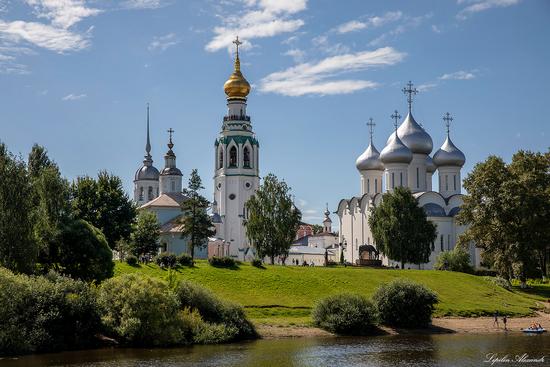 Tags: Vologda city
<< Ranking the Five Biggest Sports Stadiums in Russia
No comments yet.