TAG | Chuvashia Republic
Cheboksary (Shupashkar in the Chuvash language) is a city in Russia with a population of about half a million people standing on the bank of the Volga River, the capital of the Chuvash Republic.
Located about 671 km east of Moscow, it is one of the cleanest and most comfortable cities in Russia. Photos by: Kirill Zdorov.
Dawn in the historic center of Cheboksary. The sign says: "Cheboksary – the pearl of Russia!"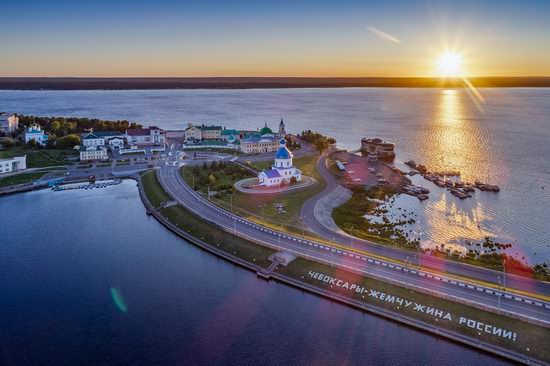 Tags: Cheboksary city · Chuvashia Republic