Helicopter crash in Kamchatka Krai, Russia
No comments · Posted by admin in Uncategorized
"According to preliminary information, there were 18 German tourists and flight crew on board of the MI-8," a spokesman for the Far East Emergencies Ministry Sergei Viktorov said.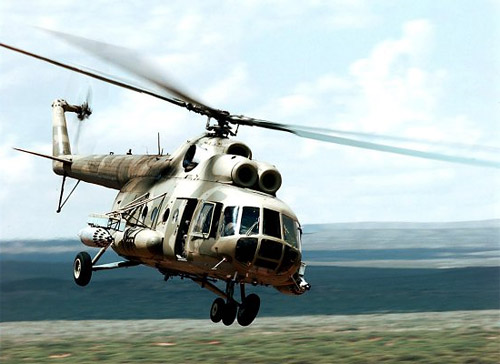 A total of 18 people were initially on board the MI-8 Hip helicopter that failed to make radio contact at a specified time in Kamchatka krai of Russia. Search operations were immediately started and another helicopter pilot spotted the missing aircraft at the base of a mountain under an avalanche and reported that the helicopter was damaged.
One German tourist and the pilot's grandson are in serious condition and have been transported to a hospital in Yelizova. Nine people removed from snowbound helicopter,the condition of the remaining people on board the helicopter is unknown.
Tags: No tags
<< Polish President plane Tu-154 crashed near Smolensk, Russia airport
No comments yet.