The Ergaki Nature Park is located in Ermakovsky and Karatuzsky districts in the south of Krasnoyarsk krai. It is a real natural "pearl" of the region.
This amazingly beautiful place is a mountain range with a variety of bizarre peaks, lakes and waterfalls.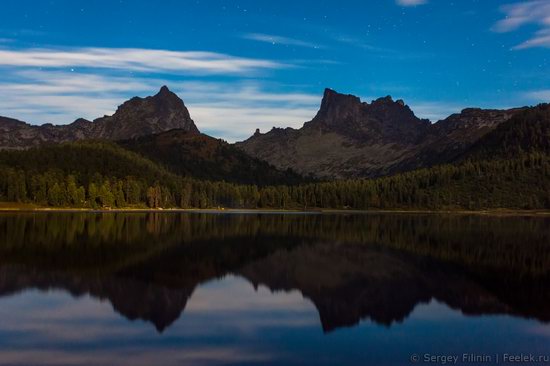 Because of the relatively large distances and difficult terrain, it takes several days to explore the park.
To get to the park you have to go by car from Krasnoyarsk for almost one day – 600 kilometers to the south on the highway M-54. Ergaki on Google Maps. Photos by: Sergey Filinin.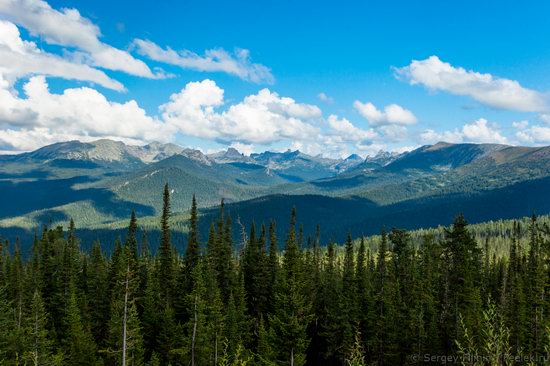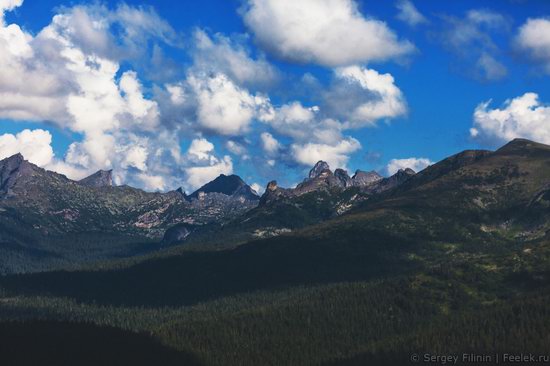 Lake Svetloye.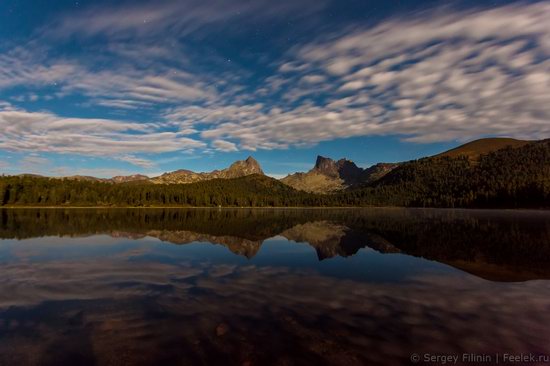 Zvezdnyy Peak – the highest point in Ergaki (2,265 meters).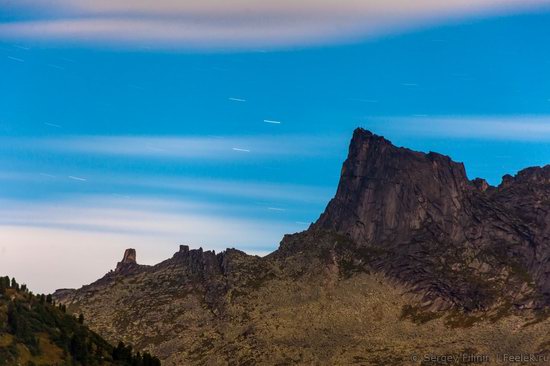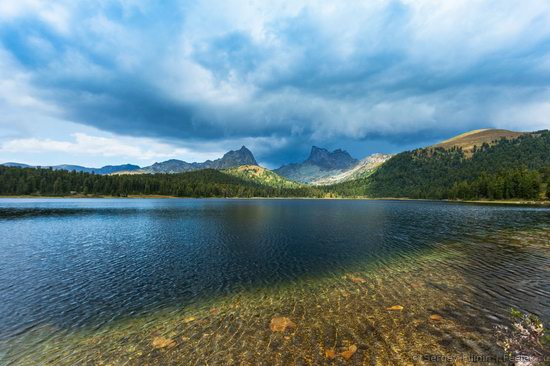 The rise to Ptitsa pass (2,097 meters).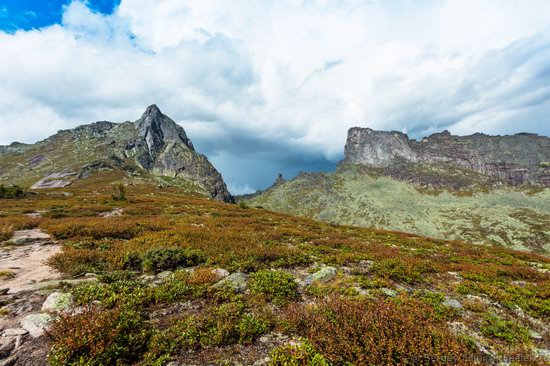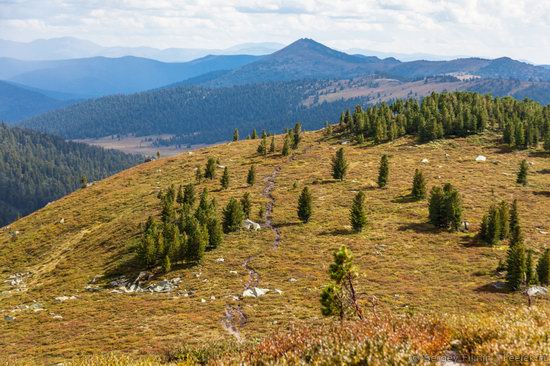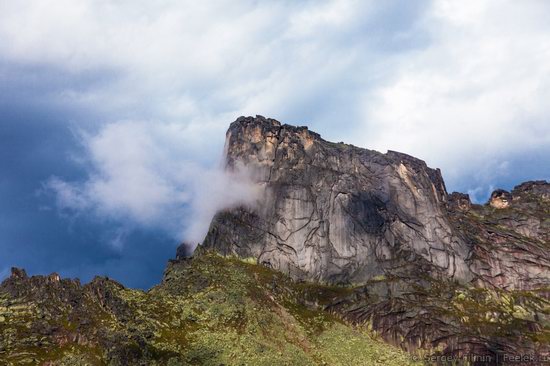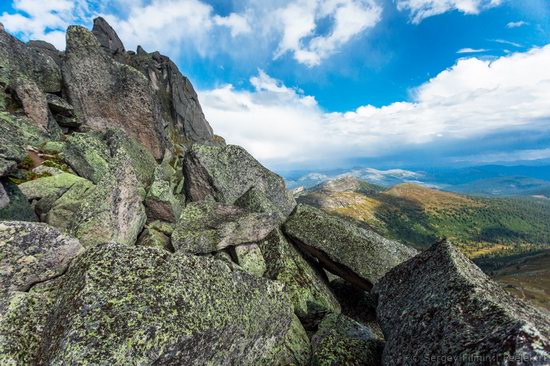 The view of Lake Svetloye from the pass.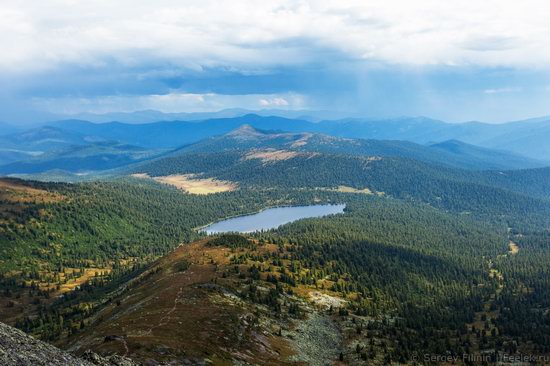 Lake Mramornoye.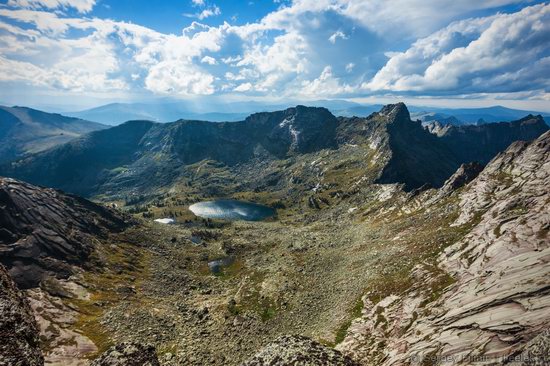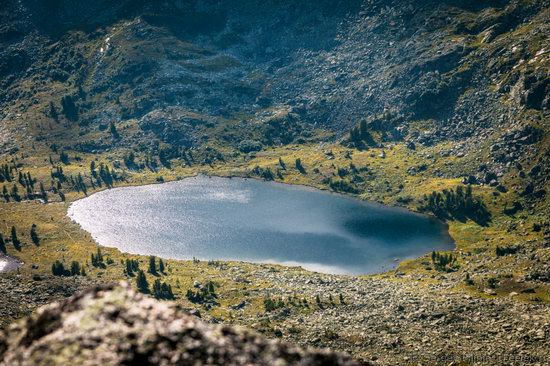 Molodezhnyy and Zerkalnyy peaks, Kursantov pass.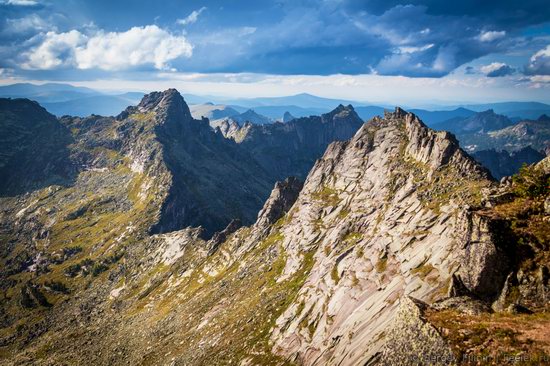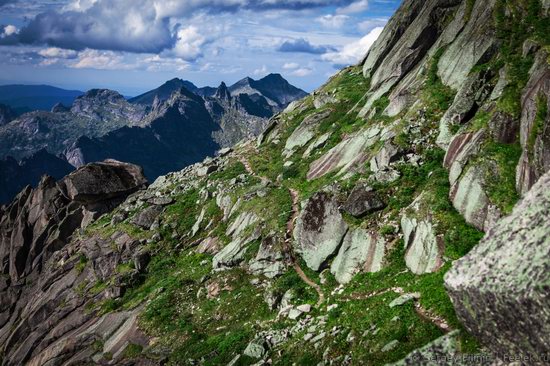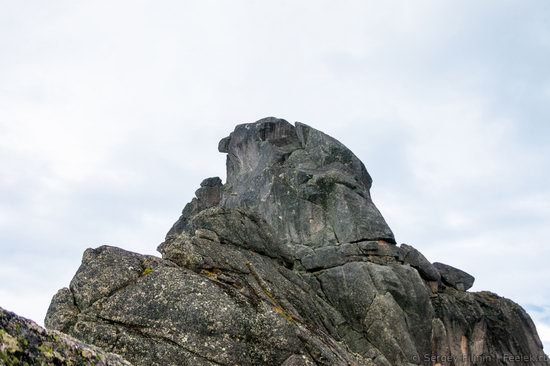 "Parabola" and Lake Gornykh Dukhov.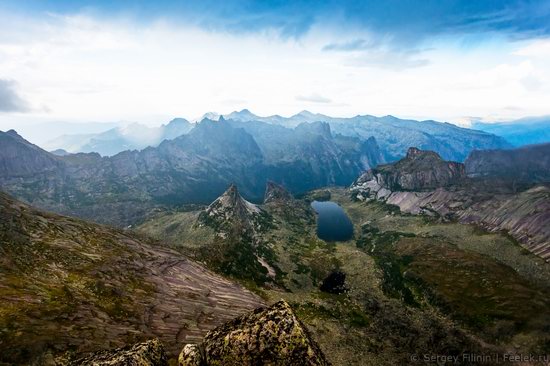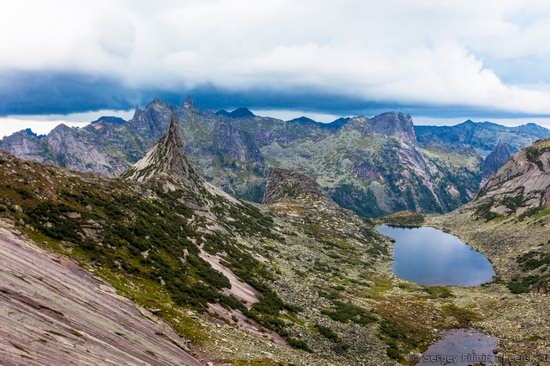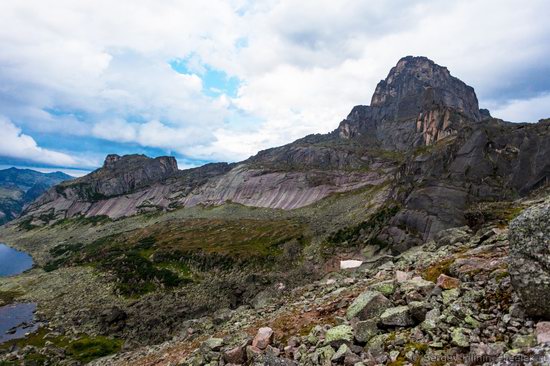 Lake Gornykh Dukhov.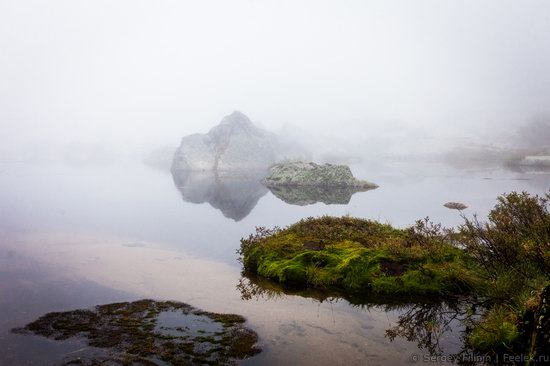 The waterfall near Lake Khudozhnikov.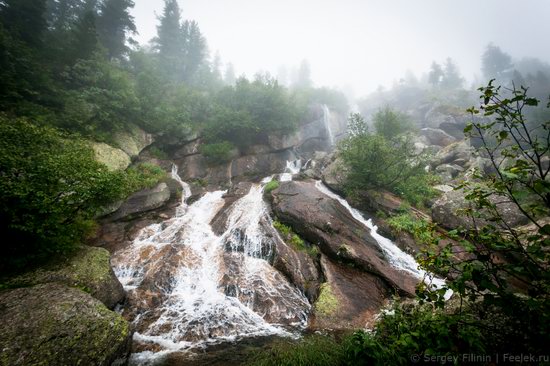 Lake Khudozhnikov.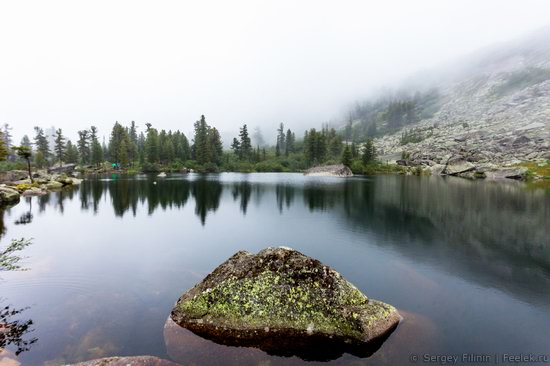 "Parabola" hidden in thick fog.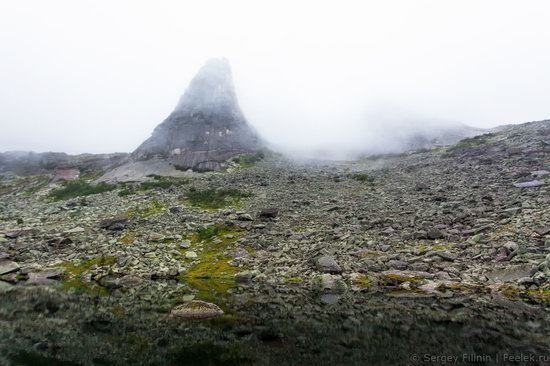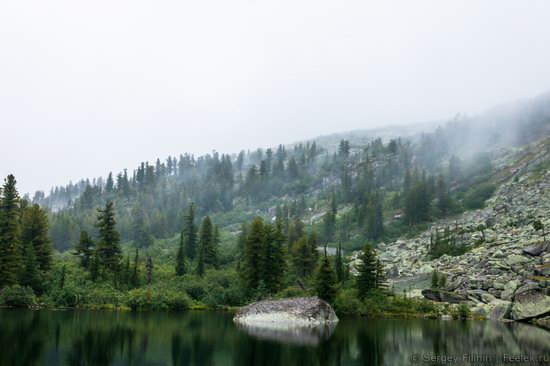 Lake Raduzhnoye.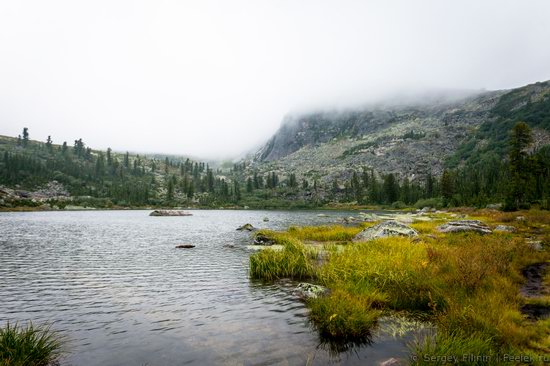 The best time to visit Ergaki is July, when there is almost no snow and rains are not often. You should spend at least one week exploring the park.
Tags: Krasnoyarsk krai
<< Church of St. John Chrysostom in Saunino
No comments yet.